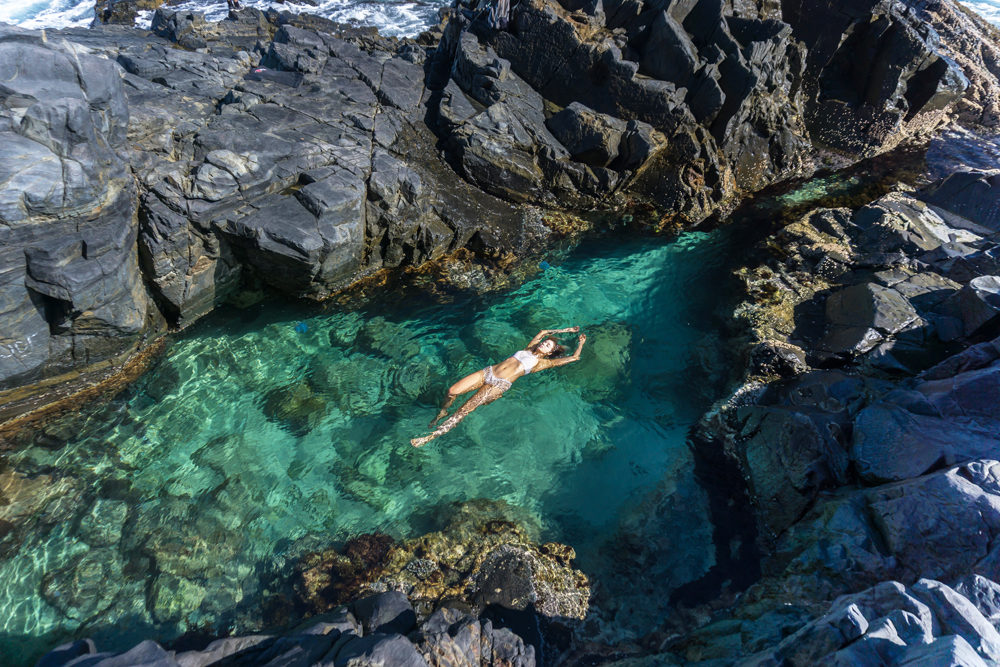 I've lived on the Sunshine Coast for a number of years now, and it only seems fitting to compile a short list of the Top 5 Adventures On The Sunshine Coast. I've scoured the edges of every beach and rock pool along the Sunshine Coast Coastline, hiked many trails and scaled the hillsides and sand dunes to bring you my list of top 5 places to explore. Some of these locations are already well known and visited by the locals; others are perfect to explore for new visitors to the region. No matter who you are, people of all ages and fitness levels can easily enjoy all five of these locations. Most locations only take an hour or so to explore, so I encourage all of you to get out and take a look for yourself. Are you a visitor to the Sunshine Coast? Take a look here to book the best accommodation available during your stay. Let's jump straight into it…
Looking to book Sunshine Coast Experiences?
Why not try out our affiliate partners? You'll get the best deals at the cheapest prices!
Serenity Falls, Buderim Forest Park
Many locals already know this hidden gem tucked away in Buderim Forest Park, so for those visiting, this is the perfect micro-adventure or morning hike that is sure to impress. Short on time? No worries – Serenity Falls is easily accessible and is short walk from either Quorn Close, or Harry's Lane (Harry's Restaurant) in Buderim. As Serenity falls is classified as a 'ledge waterfall', exploring to this particular location is even more impressive during heavy rain or during a period of constant rainfall. Serenity Falls may be the highlight of Buderim Forest Park, however, visitors are spoilt for choice between a huge range of smaller waterfalls and swimming holes that stretch the length of the walk in the lower section of the park.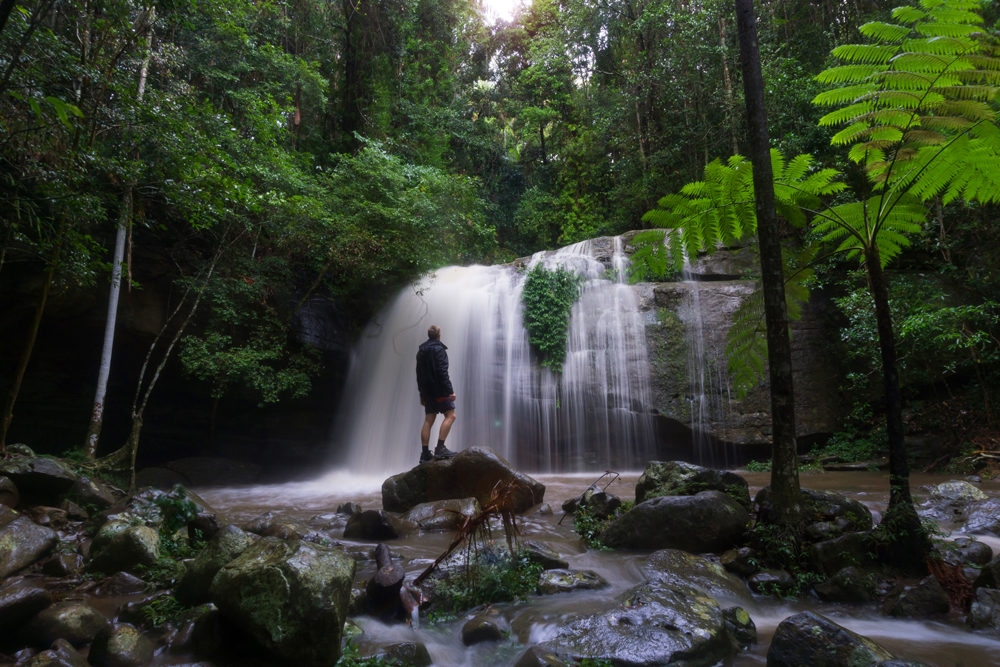 Mount Ngungun, Glass House Mountains
The Glasshouse Mountains are an iconic stretch of mountains and heritage listed national park located seventy kilometres North of Brisbane on the Sunshine Coast. Most noticeable are Mount Beerwah, Mount Tibrogargan and Mount Coonowrin, but have you ever climbed Mount Ngungun?
This fantastic, and relatively simple climb provides hikers with 360-degree views of The Glasshouse Mountains, Brisbane and views of the Northern beaches of the Sunshine Coast. I would recommend hiking to the top during an early morning attempt to see sunrise, otherwise try hiking late afternoon to enjoy the sunset. Watch the steep ledge when you're at the top, otherwise sit back, relax and soak up the early morning golden rays as they hit the silhouettes of the Glasshouse Mountains and fruit orchards below – The perfect way to start or end the day. This hike takes approximately twenty five to thirty minutes and is a gradual incline – a very noticeable difference in elevation for anyone who has climbed Mount Tibrogargan or Mount Beerwah. You're sure to find this fantastic hike a lot easier, and just as strikingly breathtaking when you reach the top.
To find Mount Ngungun, head south along Steve Irwin Way (North if you're travelling from Brisbane and left onto Reed Street) and turn right onto Reed Street at The Glasshouse Mountains Township. Follow the bend around onto Burgess Street and then make a left turn onto Coonowrin Road. Follow Coonowrin Road and make a right turn onto the Fullerton Road intersection. Follow Fullerton Road and the Mount Ngungun signs until you reach the base of Mount Ngungun.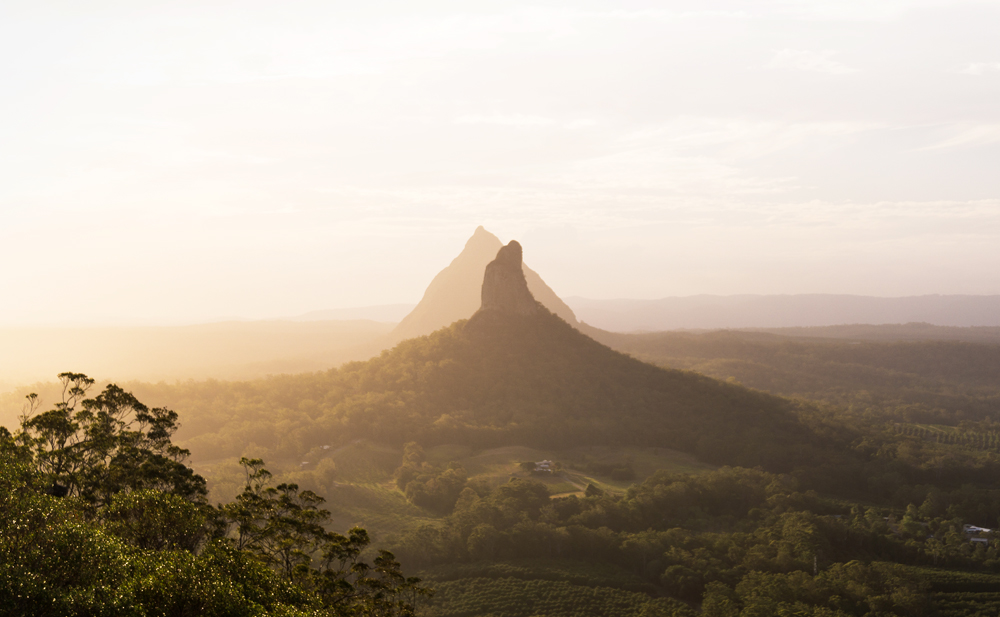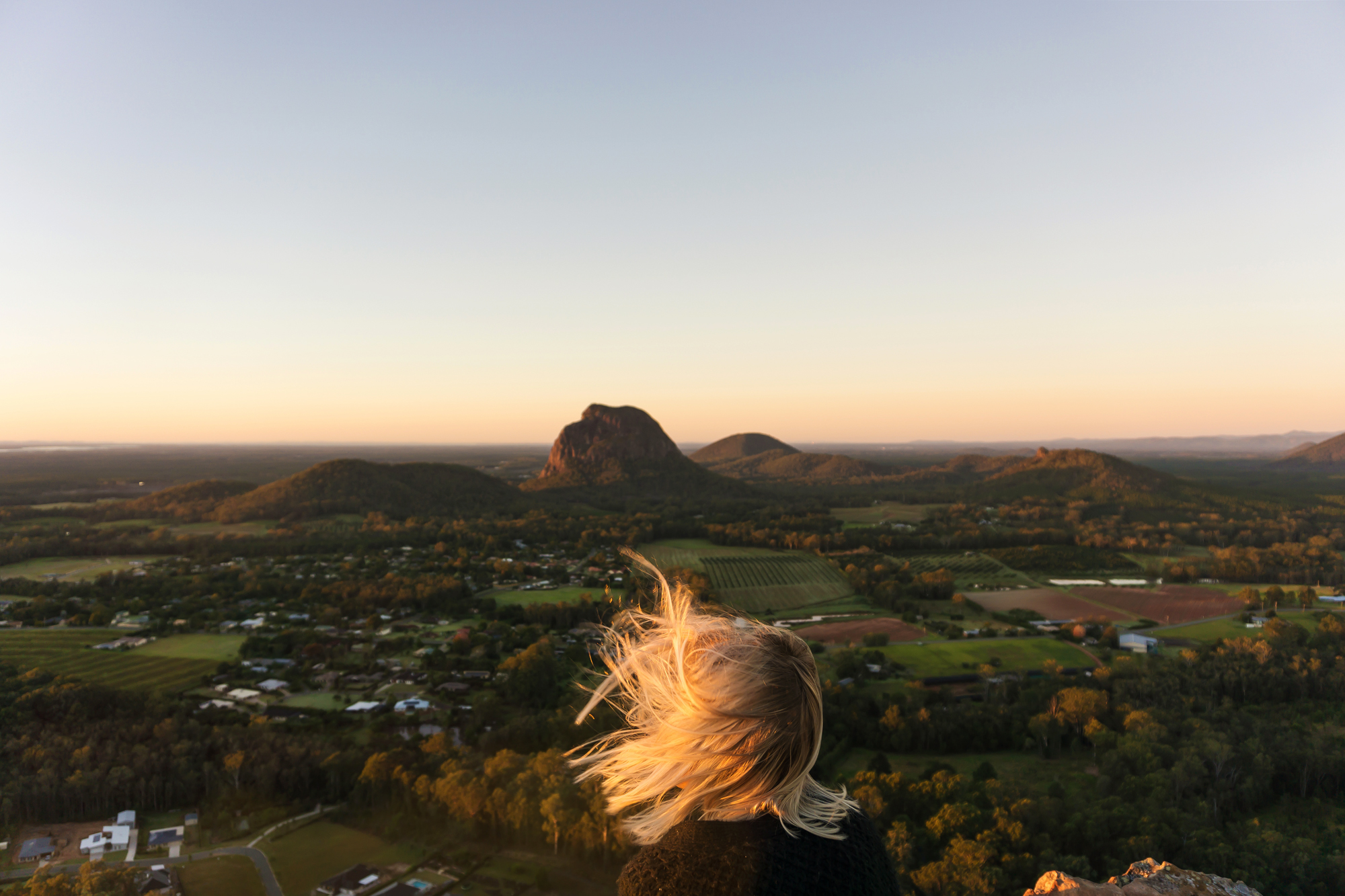 Fairy Pools, Noosa National Park
By now, I'm sure a majority of Queensland (if not, Australia) have heard about the Noosa Fairy Pools (as its affectionately named). These pristine, blue glistening rock pools have been shared countlessly over Instagram and social media, so initially, I was a little hesitant to include them in this list. But once again, for those visiting the region, its a must see. So, here it is – included in the top five places to explore.
Finding these notorious pools is actually easier than you would imagine. Here's how! Park at the Noosa National Park and follow the National Park trail all the way to the end – Just before you hit Hells Gates; you'll see one rest bench/seat overlooking the ocean. Directly below this chair lies the Fairy Pools. Follow the goat trail just to the right of the chair and make your way carefully down toward the waters edge. You'll see the main rock pool (deep enough to swim in) right before you. To the left, lies the second pool. Jump in, take a swim and enjoy. There are large coral sections in the main pool, so be mindful not to touch or damage them as they are hundreds of years old and provide shelter and support life for the smaller fish and inhabitants that can be found in this rock pool formation. Tip: Bring a snorkel mask and a GoPro for this adventure.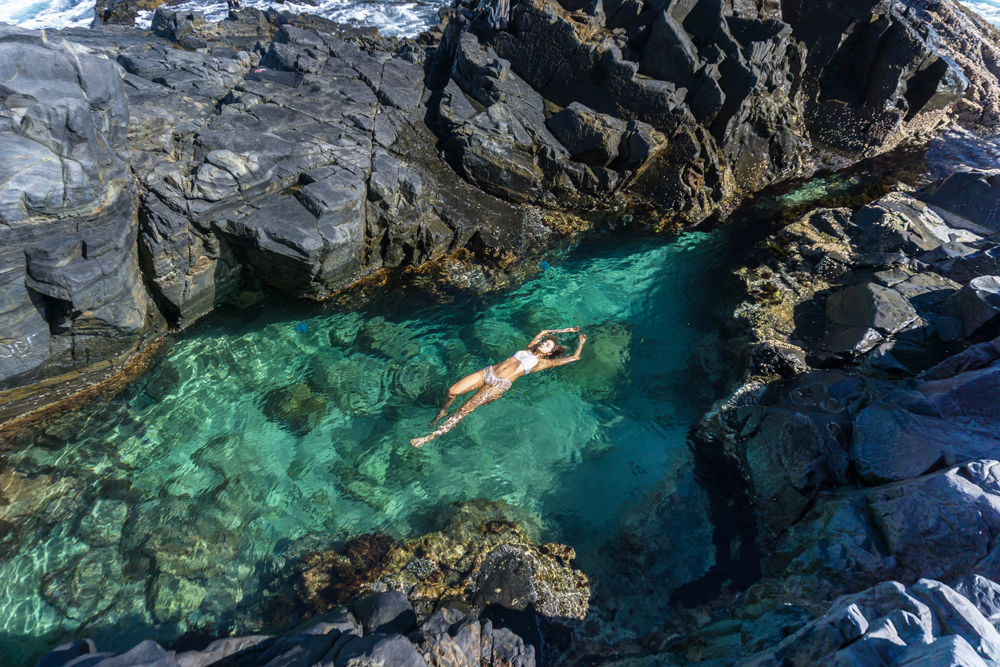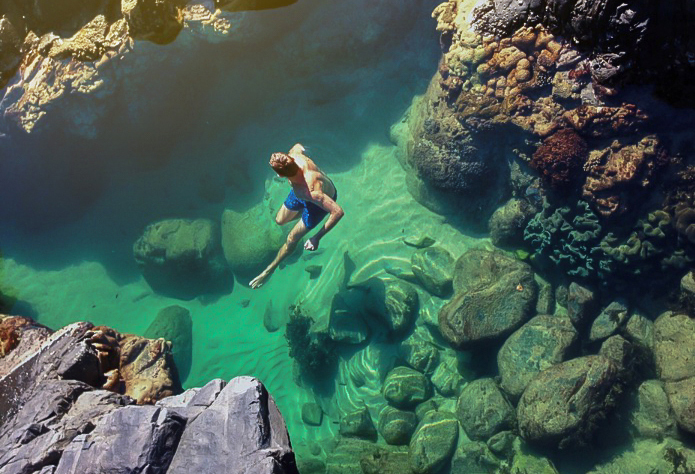 Booloumba Creek, Kenilworth
Booloumba Creek? Never heard of it? Well neither had I up until a couple of years ago. Booloumba Creek lies on the outskirts of Kenilworth, in-between Conondale and Kenilworth. There are four campgrounds throughout Booloumba Creek, all of which are nestled right along the most incredible clear stream of water you've ever seen. Similar to the Noosa Rock pools, you'll find plenty of crystal clear swimming pools all the way along the creek – all varying in depth. Keep in mind, this is obviously a freshwater fed stream, so the water can get icy cold, but perfect for those summer days.
Booloumba Creek is also easy to locate. Take the scenic drive through Mapleton out to Kenilworth, or alternatively via Maleny and Conondale. Signs clearly mark the entrance to the first campground. From here, follow the dirt track all the way to the end and cross the cattle grid. Note: There are two creek crossings to venture through before arriving at the creek campgrounds. I've personally taken my sedan through both creek crossings when the water is low and there hasn't been a lot of rainfall. Avoid crossing these creeks after heavy rain. The most ideal swimming holes are located in campground three – Perfect for swimming and relaxing.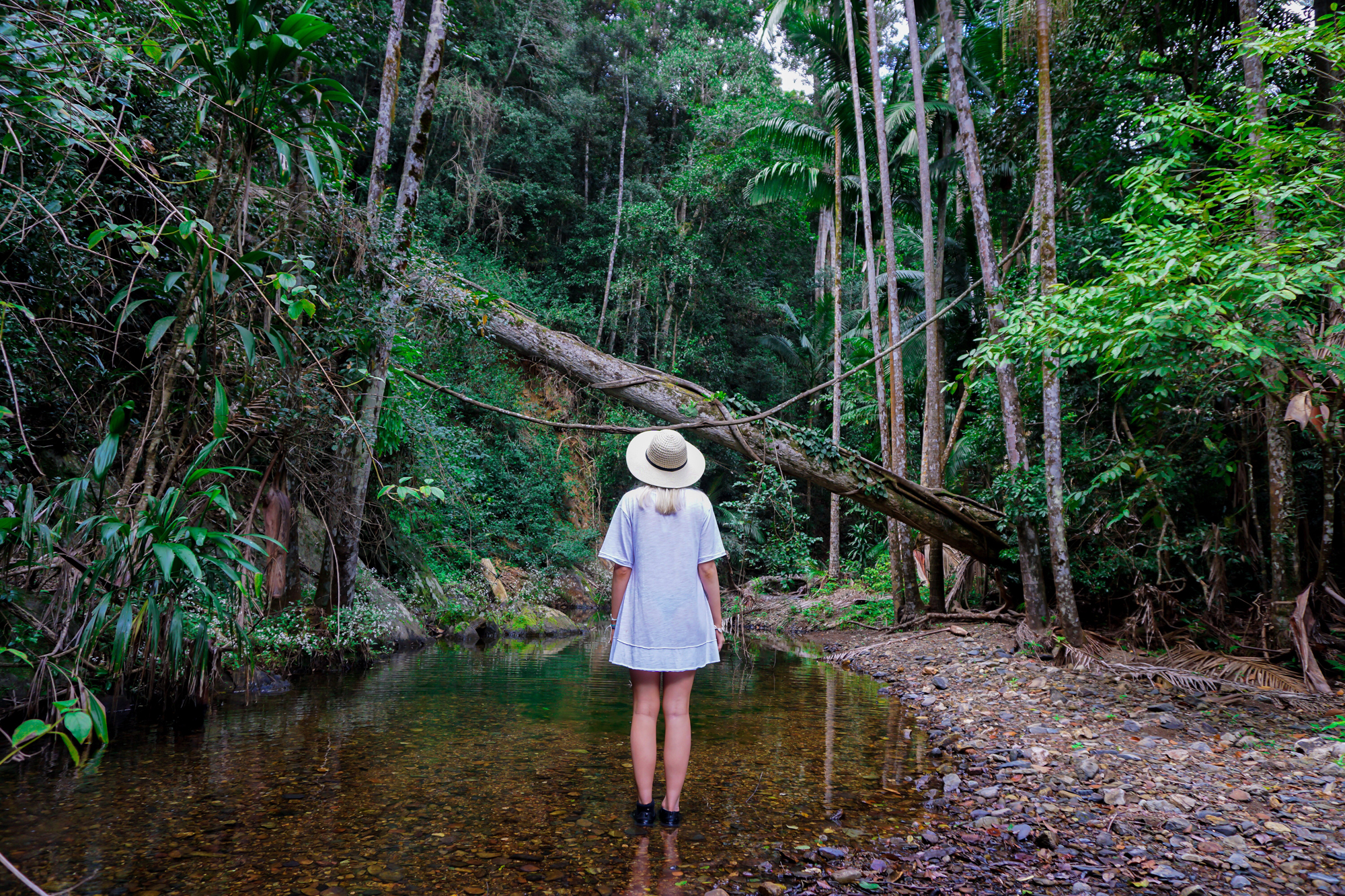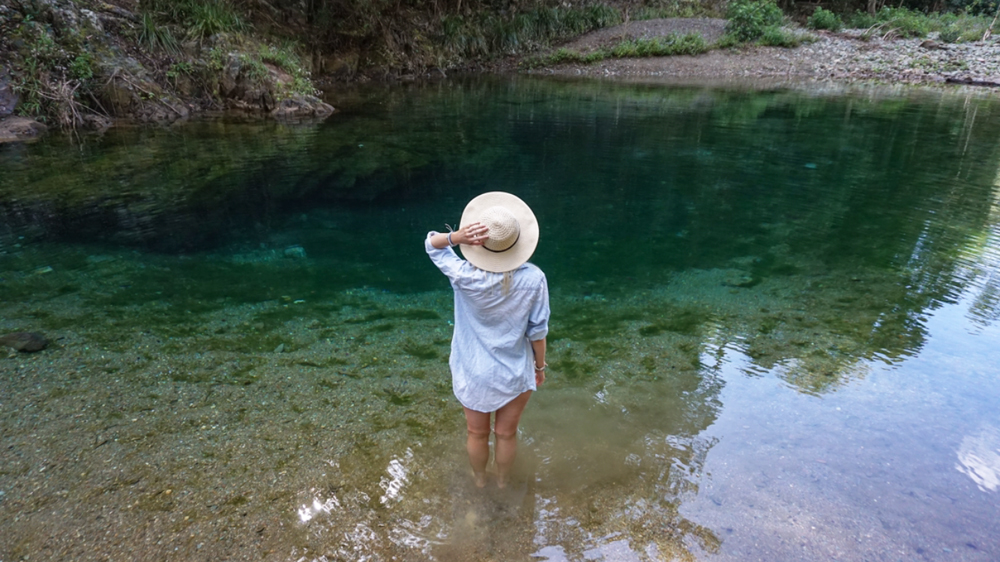 Sunshine Beach Caves, Sunshine Beach
There are a number of hidden caves that can be explored throughout sections of Noosa National Park – Some are relatively easy to get to, others, much more difficult. The cave covered in this article is the closest to the Sunshine Beach headland. To locate, park at the very end of Seaview Terrace, Sunshine Beach and walk down the timber stairs. Follow it to the top of the headland. Take the right track (not the left) and weave your way to the top of the grassy hill that overlooks the main beach. From here, things get a little trickier. From the top of the hill, the cave can be spotted to the left of the headland, tucked away beneath the hill. Should you wish to take a closer look, there is very narrow strip to scale down to the subsequent rock pools and cave below. This section can get very slippery and is very dangerous, so exercise this part with caution should you wish to get any closer than the viewpoint at the top.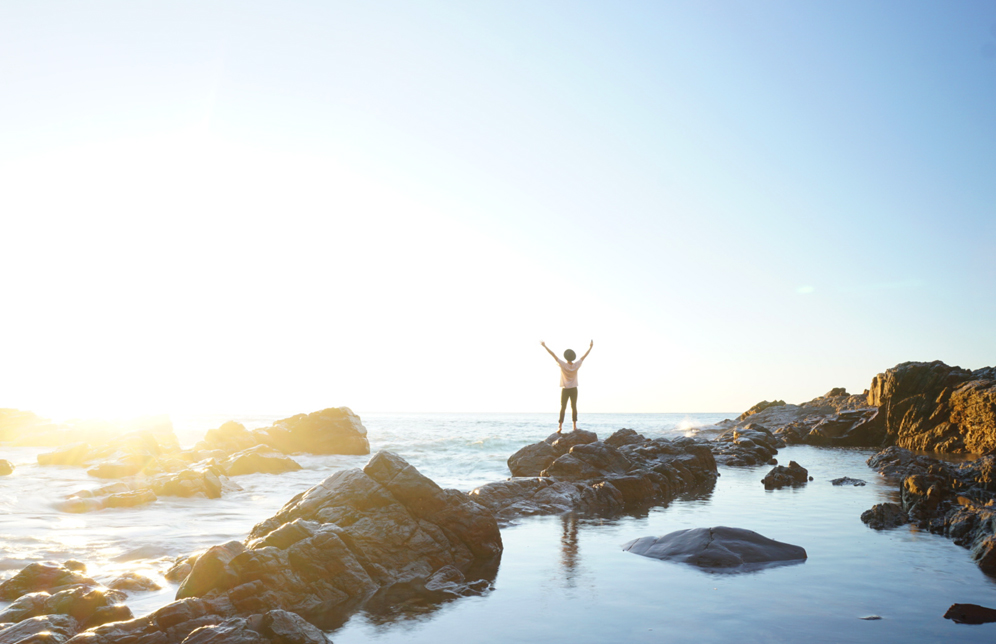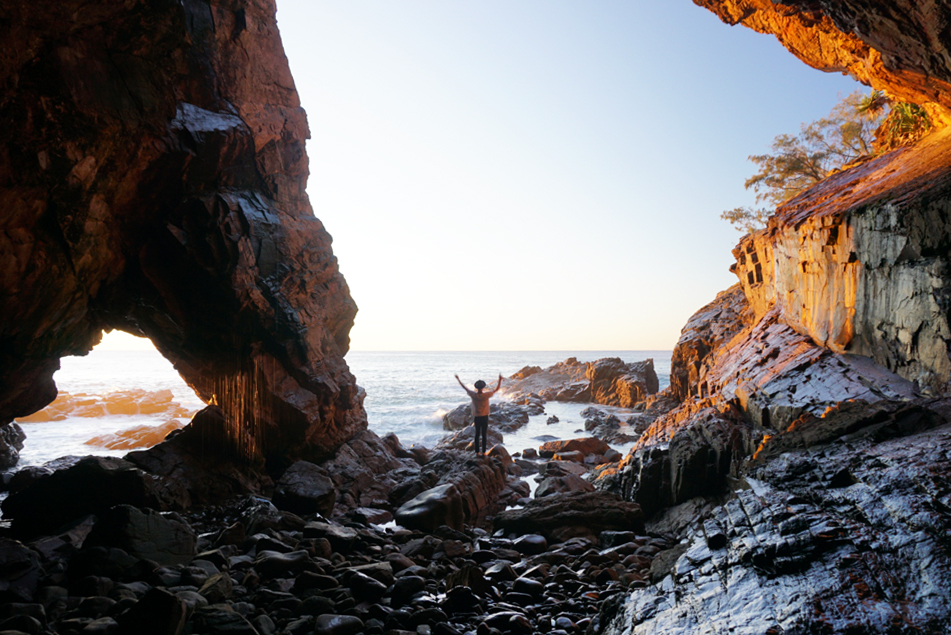 There are a couple of other caves hidden further along the trail to the left before the headland. These require more time and skill to find. They are also much more dangerous to get to. Take care when adventuring and I hope this list has provided you with some great new places to explore in the future.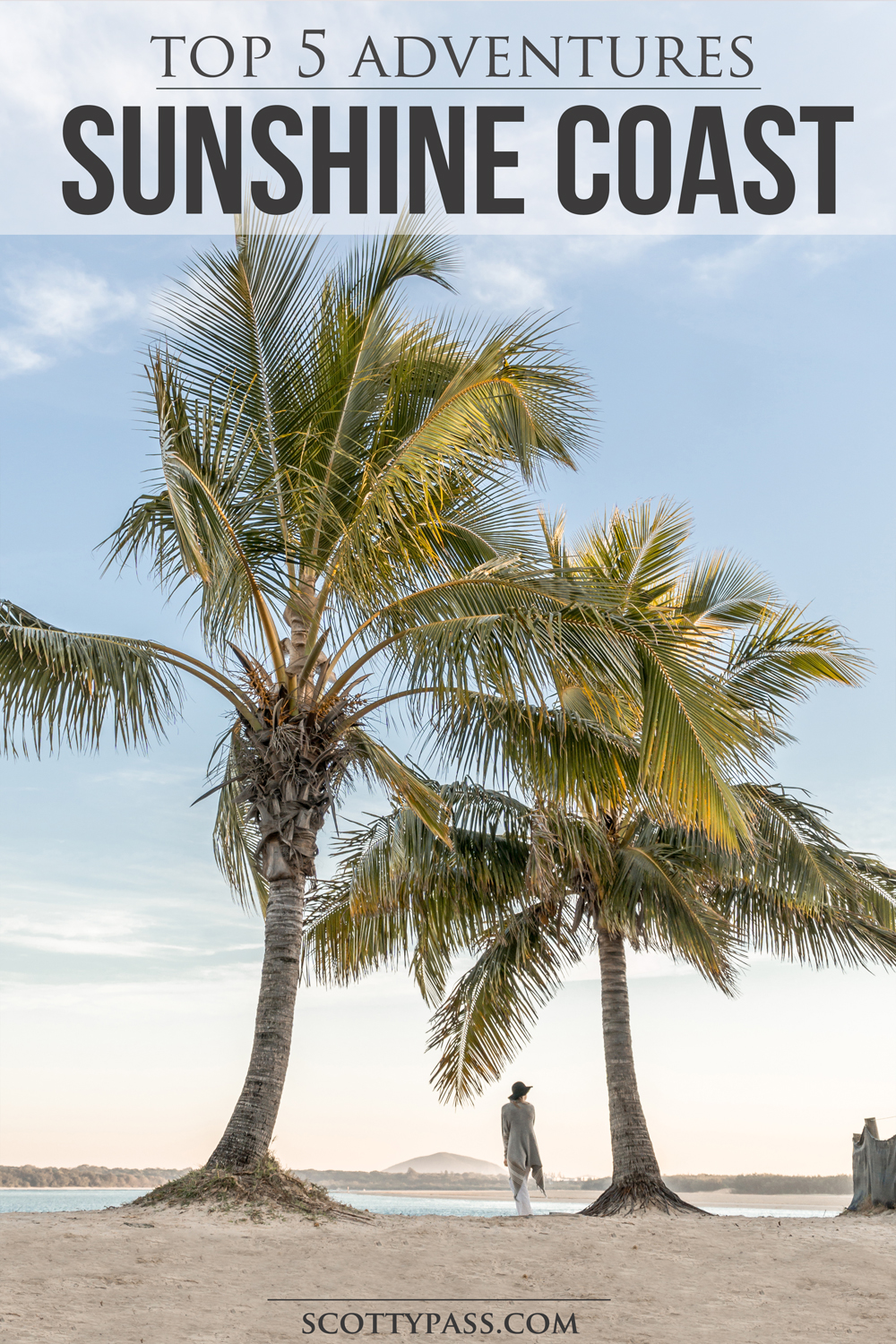 To see what I've been up to recently, follow the journey over on social media:
Instagram: @scottypass
Facebook: scottypassadventures
To book your accommodation on the Sunshine Coast, take a look at booking.com 's best deals for your stay.