Cairns, Great Barrier Reef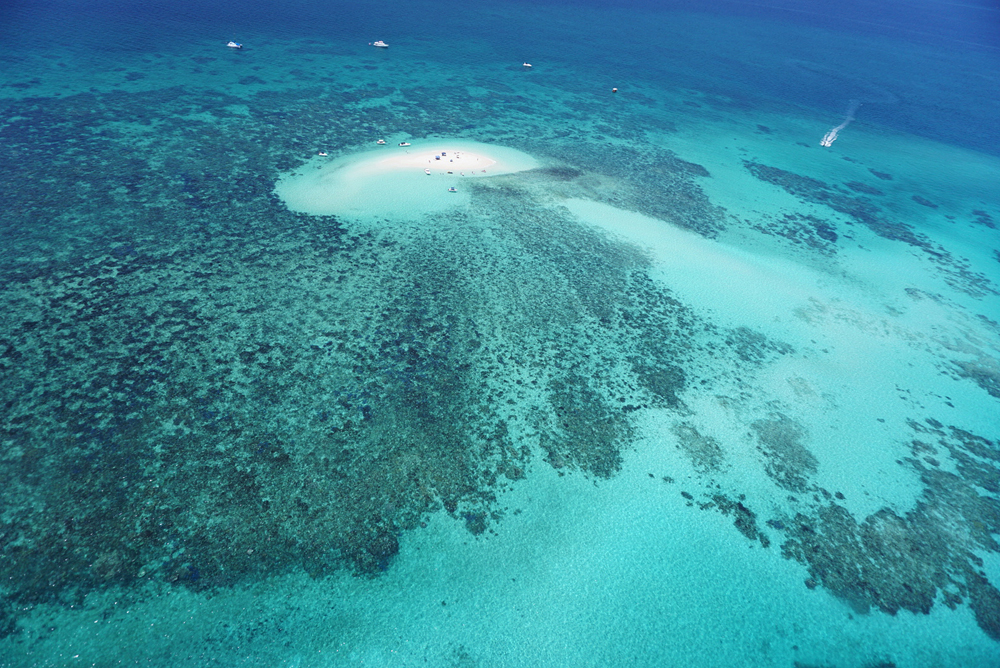 Day One: Arrival Into Cairns
Just recently I made a very spontaneous, action packed and eventful trip to the beautiful Cairns and Great Barrier Reef region. It was without a doubt the most last minute and extremely busy two days of my life with a hectic work schedule prior to my departure to one of the world's greatest heritage listed sites and natural wonders of the world.
Cairns is one of those places that has to be seen to be believed. In recent times, the esplanade and surrounding restaurants, cafes and bars have been developed and revived and are now world class, providing tourists and locals with a vast array of food and dining selections. If you're a fan of seafood, Cairns has some of the best fresh produce going around.
My first night was spent relaxing and enjoying a walk down to the esplanade to scout out photo locations for the following mornings' sunrise, accompanied by a quick trip to Coles for some snacks and food for my day trips.
Day Two: Fitzroy Island
Its a good idea to book ahead for any tours you might be wanting to do whilst visiting Cairns as places fill up quickly during the peak season for outer reef expeditions and scuba diving trips. Cairns is a tourist hot spot so it always pays do your research and plan in advance. Personally, I booked a day trip to Fitzroy Island with Fitzroy Island Resort (bookings via their website) for a full day journey. I was only expecting to do a half-day tour but as I travelled in off peak season (March/April) they didn't offer the half-day return transfers back to the Cairns Reef Fleet Terminal. Day Trip Cost: $74.
When you arrive into Fitzroy you'll notice a dramatic change in water colour and scenery. Large green looming mountains greet you on arrival directly in front of the perfectly manicured Fitzroy Island Resort, which nestles in behind the main entrance jetty. If you've booked a full day tour, you'll need to check in at the reception at the resort and collect your return transfer wristbands for the boat transfer back. So what's next? The island is yours.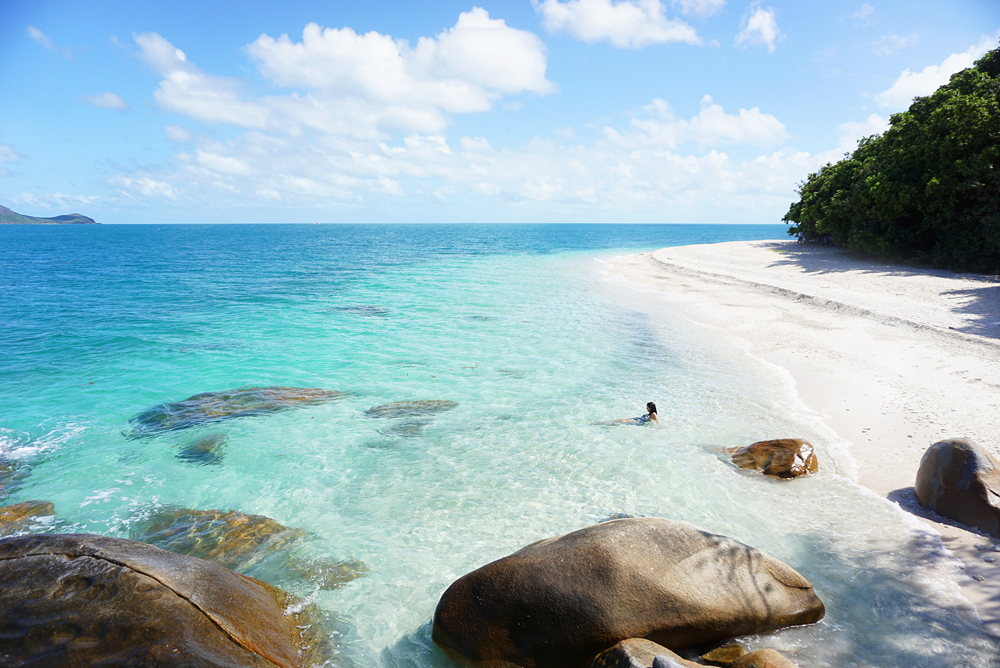 The island has a few highlights to enjoy and explore. I've now travelled twice to Fitzroy Island and my first stop over once arriving is always Nudey Beach (Disclaimer: Not a nudist beach) – Fitzroy Island is family friendly! Nudey Beach is an iconic stretch of white coral beach located on the Eastern point of the island only a 10 minute, easy walk from the jetty. The water is unbelievable. Some of the most beautiful and clear waters I've explored have been at this very beach.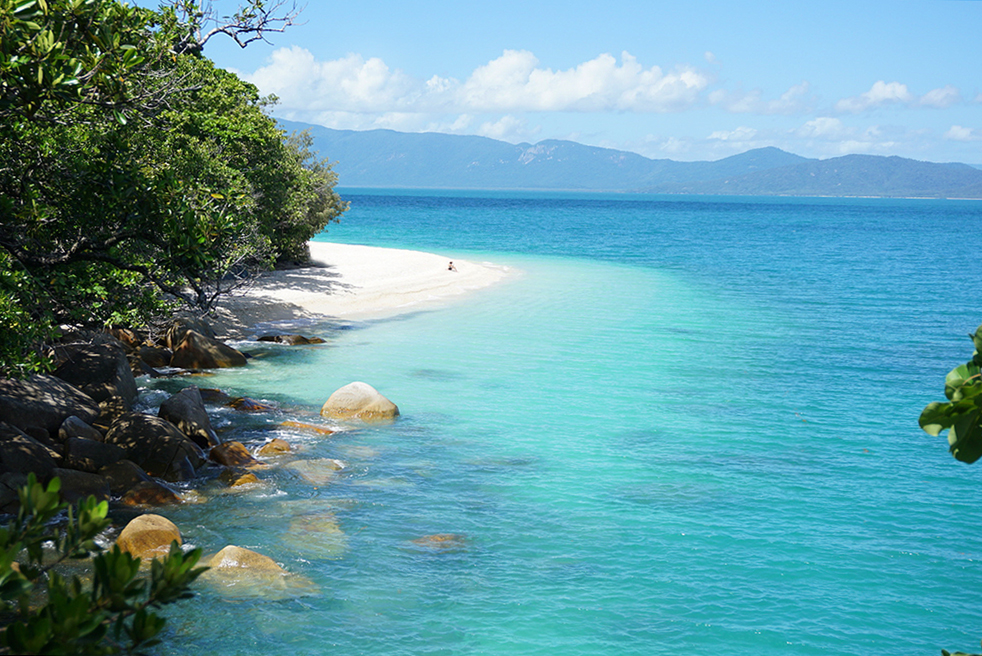 Journeying back to the resort, we stopped for lunch at Foxy's Bar and Restaurant. From here we decided to tackle the summit and lighthouse walks on the island.
Note: These hikes are NOT easy! The summit walk is extremely steep and is approximately 3.6km. The view is absolutely incredible but its tough going to get there. Take plenty of water! This is by far one of the most epic hikes I've ever done. You've been warned.
The afternoon was spent relaxing by the resort on one of many beaches and soaking up the last few hours of daylight. Late afternoon was spent travelling back to the marina followed by a swim in the Cairns Esplanade Lagoon – a popular place for locals to spend the warmer parts of the day for a BBQ and relaxing.
Later that evening I caught up with a friend from school and we enjoyed an incredible seafood dinner and drinks at the Boatshed, Cairns Marina. This was one of many brand new bars and restaurants you can find along the Cairns Marina providing a clean, fresh and vibrant dining experience. If you get time, stop by The Salt House and check out the menu. Although I didn't get time to enjoy the food and drink at this particular restaurant, the reports were great and it looked like a fantastic place to enjoy a night out with family or friends – the vibe looked incredible.
Day 3: Palm Cove & Scenic Helicopter Flight
I woke early on Saturday morning to venture North and explore Palm Cove – a half an hour drive North or Cairns City. Put simply – Palm Cove is breathtaking. Clumps of coconut palms stretch as far as the eye can see, lining the beachfront and silhouetting the coastline just before sunrise. Boutique, luxury apartments and resorts huddle close behind the main strip providing tourists with an unbelievable accommodation experience. The main esplanade is home to a huge variety of cafes, boutique shops and restaurants and has a similar feel to Noosa, Sunshine Coast. I tied up my hammock quickly to a couple of coconut palms and took a minute to enjoy the sunrise and grab a few photographs. Palm Cove is honestly incredible. I would highly recommend a visit or stay in this part of Far North Queensland.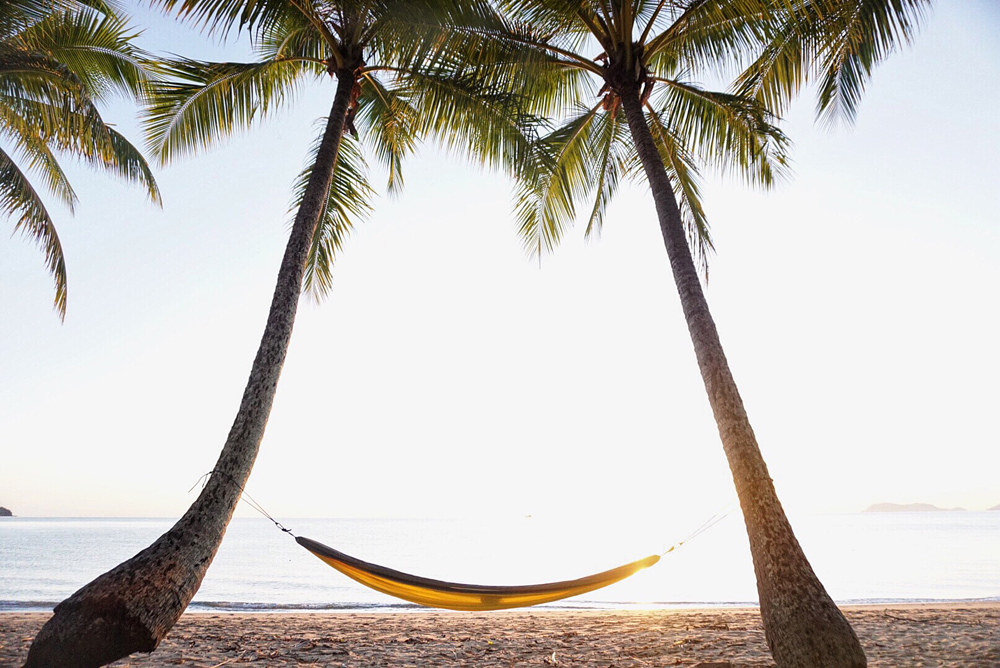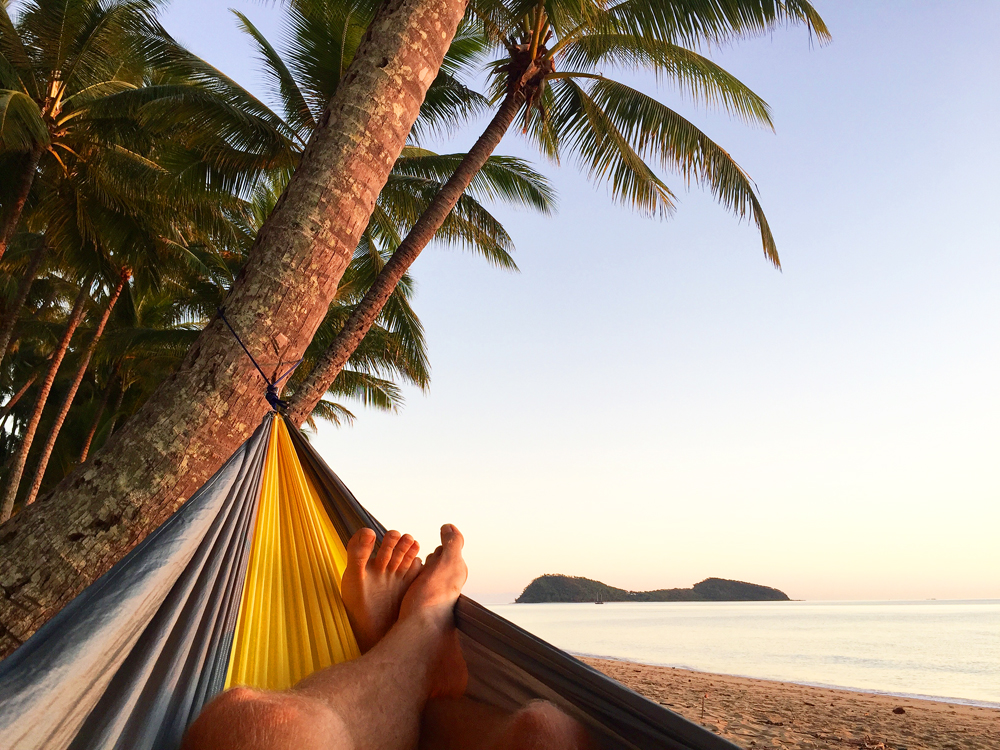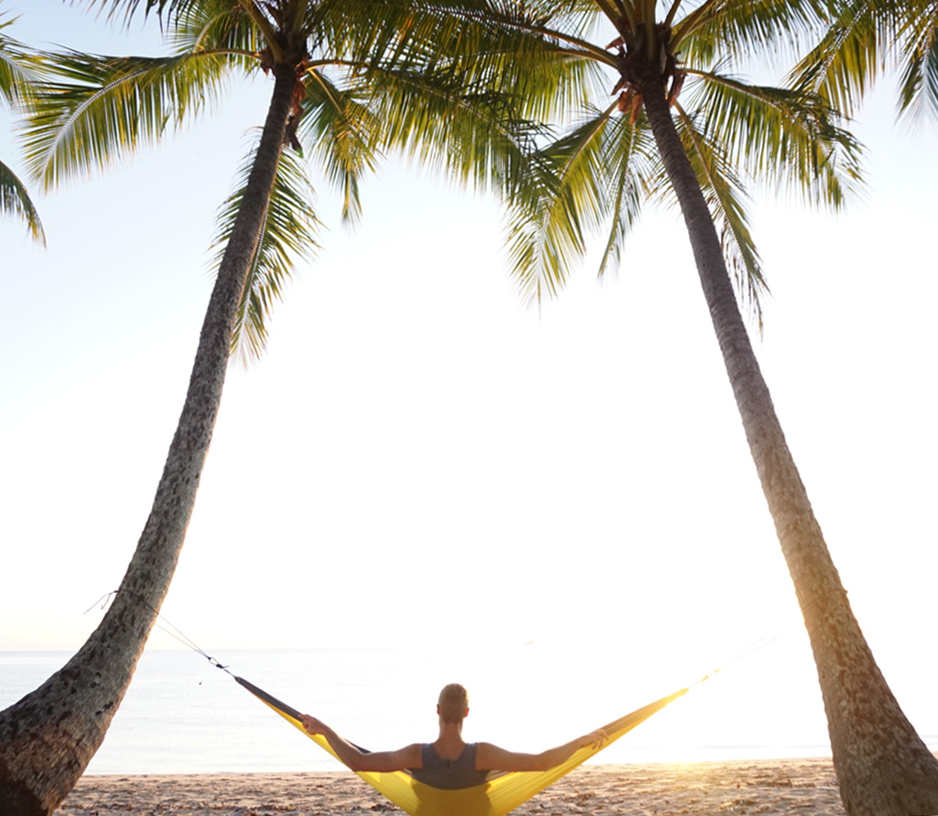 Come 10:30am on Saturday, I was beginning to get quite nervous. I had pre booked a scenic, forty-minute helicopter flight over Green Island, Arlington Reef and Vlasoff Cay. I wasn't nervous about the flight itself, but more so about the camera settings I would need to use to get the shots I wanted for this leg of the journey. I had always wanted to fly over Vlasoff Cay, and I finally had the opportunity to do so – so the nerves began to kick in. Cairns is a special place for me – I was born in Cairns so to return some years later as a budding photographer and blogger was a big deal – more so now that this trip was solely dedicated to ensuring I managed to get some incredible photos.
I booked my scenic flight through GBR Helicopters and tried to score a seat only about a week prior to leaving for the trip. Lesson learnt – book well in advance, particularly if you are a solo traveller. Helicopter flights generally require a two-person minimum – so keep that in mind.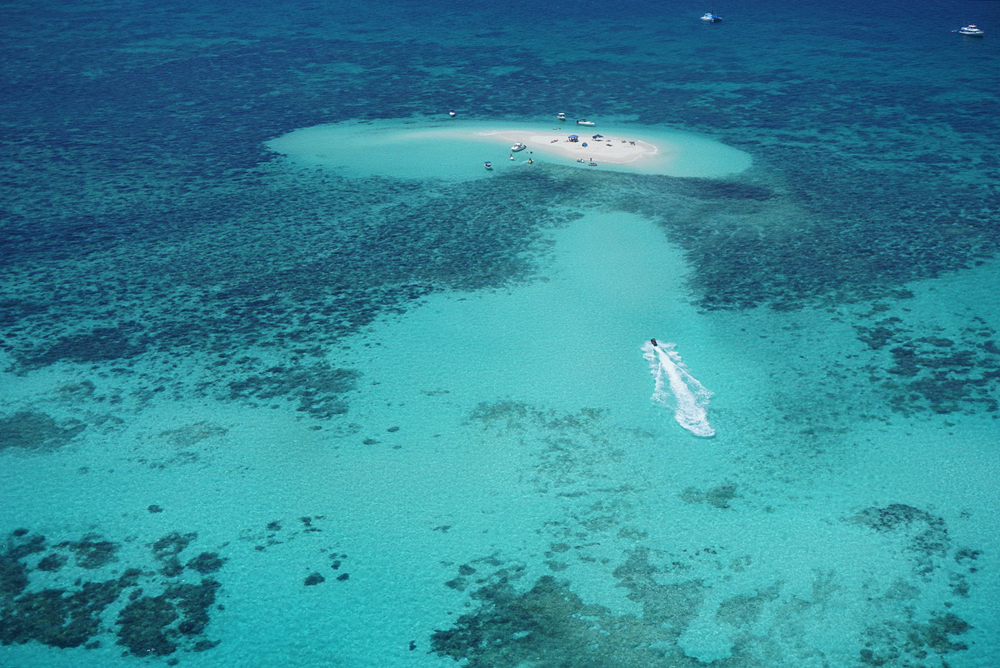 Excited (yet crazy nervous) I jumped into the helicopter and took off across the Cairns Marina and onward towards The Great Barrier Reef. The experience was just as I had envisioned. The weather was absolutely perfect and the reef, indescribable. So many shades of blue and green poured its way through a staggering landscape of corals and marine life. I fired off a few test shots (as suggested by photographer Lisa Burns from The Wandering Lens) and I was good to go. I didn't need too many adjustments with the settings and the results speak for themselves. The entire flight was something I'll never forget. If you ever have the opportunity to do a scenic flight, don't hesitate – It's worth every cent!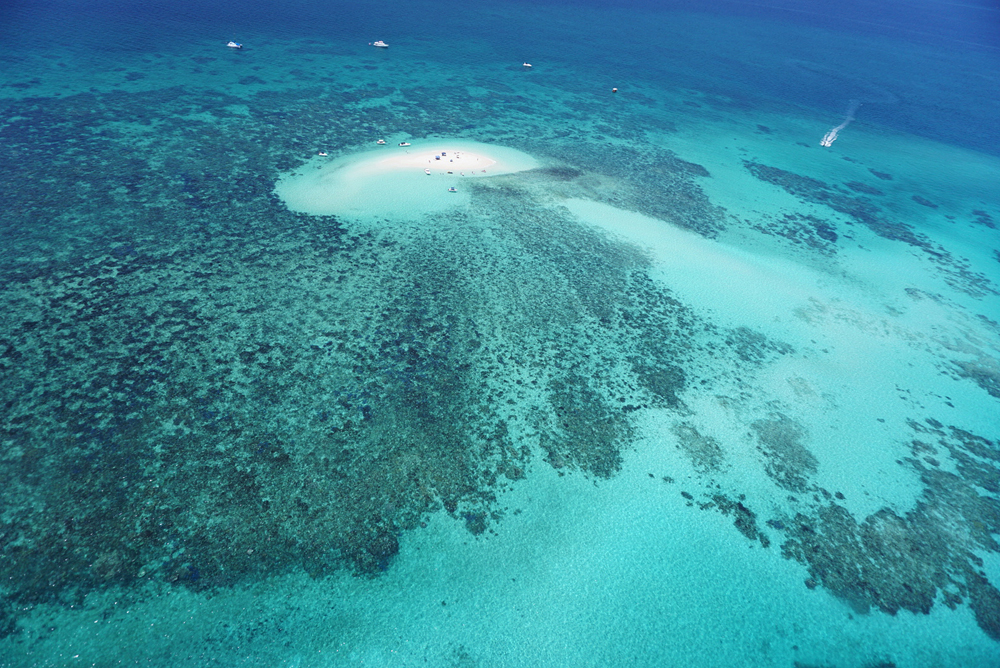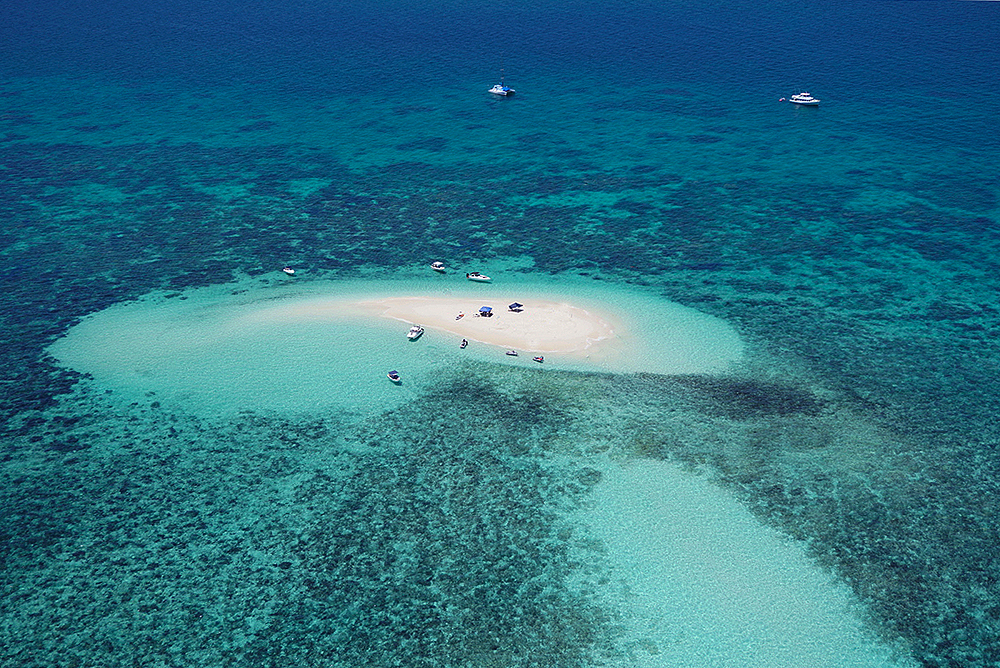 Cairns is a truly unique part of the world offering endless adventure, excitement and food and dining experiences set right on the edge of The Great Barrier Reef and Daintree Rainforest. Far North Queensland is a must visit!
For a full visual recount of my trip you can head on over to my Instagram: @scottypass