Jakarta Accommodation, Novotel Tangerang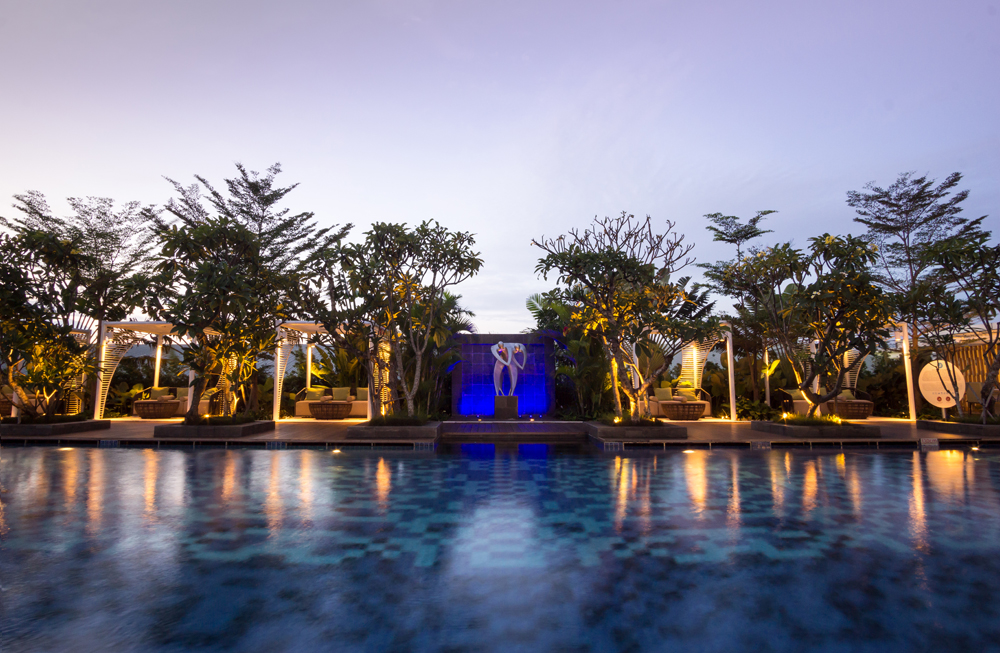 Travelling to Jakarta can be extremely overwhelming, so I've decided to simplify the accommodation process for you by providing my top pick for accommodation options whilst visiting one of the worlds busiest cities.
Located only twenty minutes drive from Jakarta International Airport is the Novotel Tangerang. Technically located on the outskirts of Jakarta, Tangerang is its own town with everything you could possibly need for your stay. The Novotel Tangerang is situated next to a clean and modern shopping precinct with direct access, offering modern facilities and dining options. I chose Novotel Tangerang based purely on its location to the airport and its proximity to Bogor. Choosing an option that was on the outskirts of the hustle and bustle of Jakarta City made life much easier when it came time to adventure further and explore the highlands (you can read all about the Bogor Highlands and waterfalls here).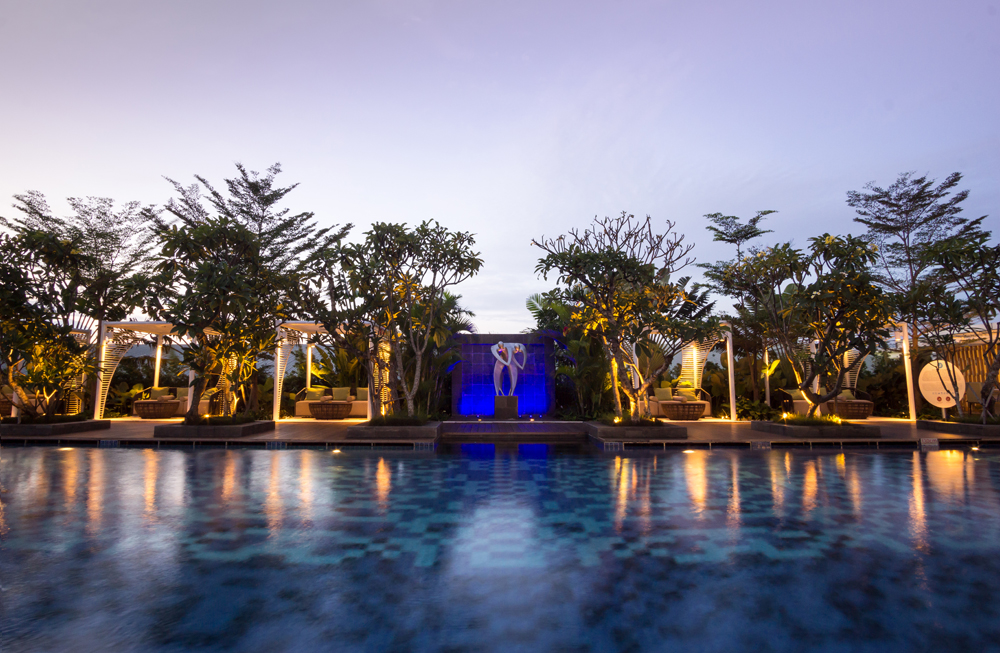 The hotel is extremely clean, offering guests a fantastic taste of luxury with its day spa facilities, lap pool, luxurious pool chairs and alcoves, gymnasium and multiple meal options catered to travellers of types. Rooms were extremely affordable and well priced considering the 'Novotel' stereotype.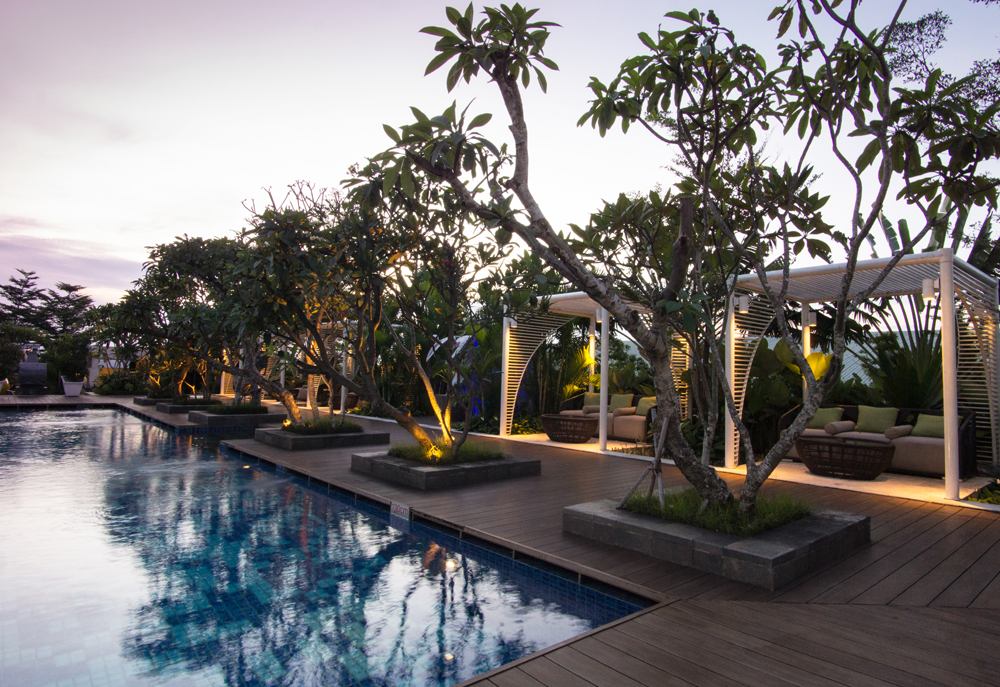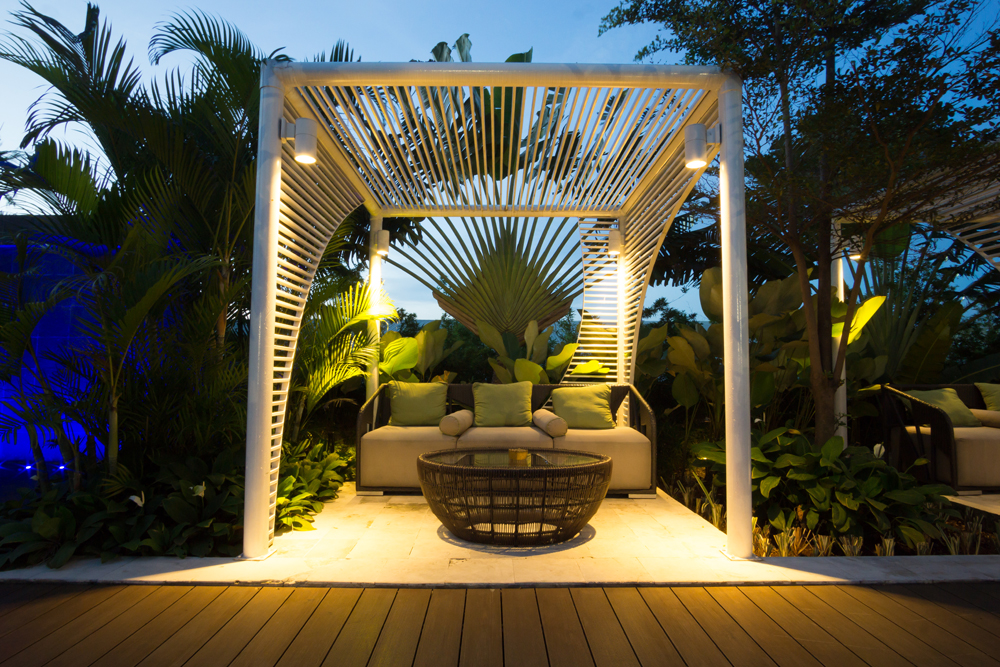 I chose a standard room, with king size bed, bathroom and study desk. This particular room had views overlooking Tangerang and beyond. The restaurant was fantastic – plenty of seating options and meal varieties either indoors, or out by the pool.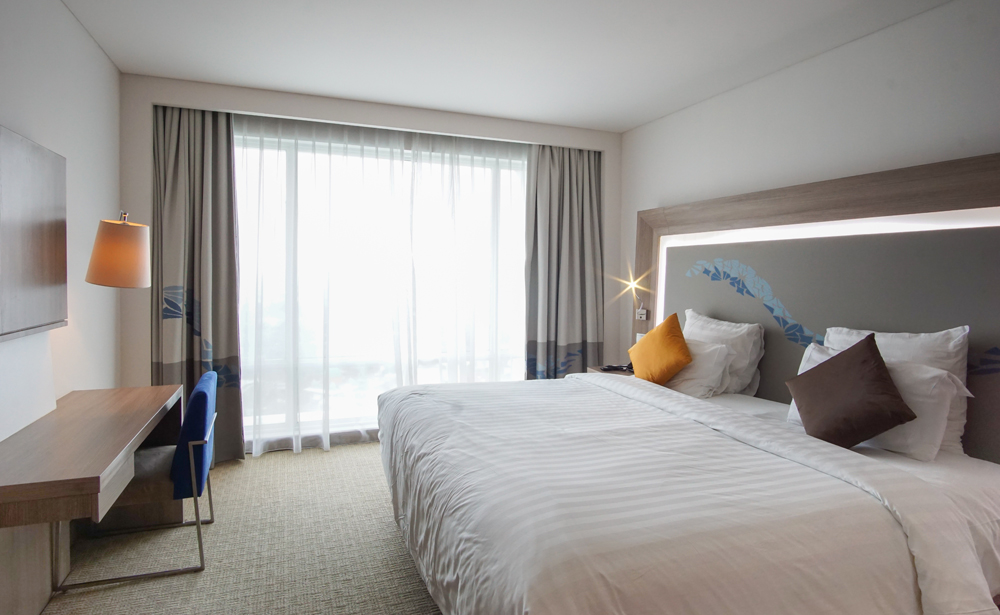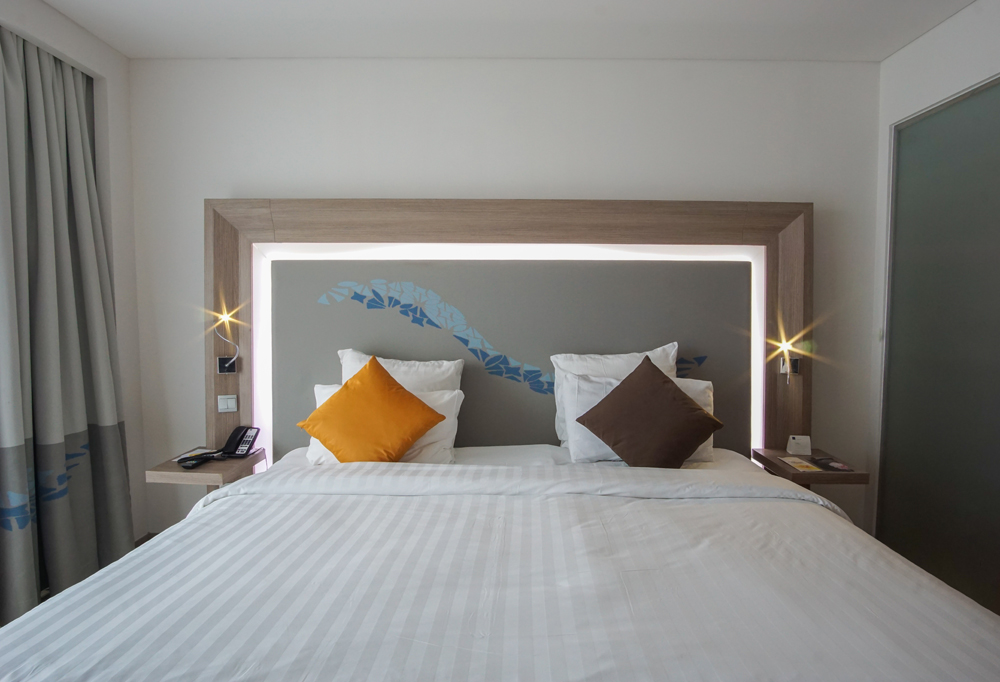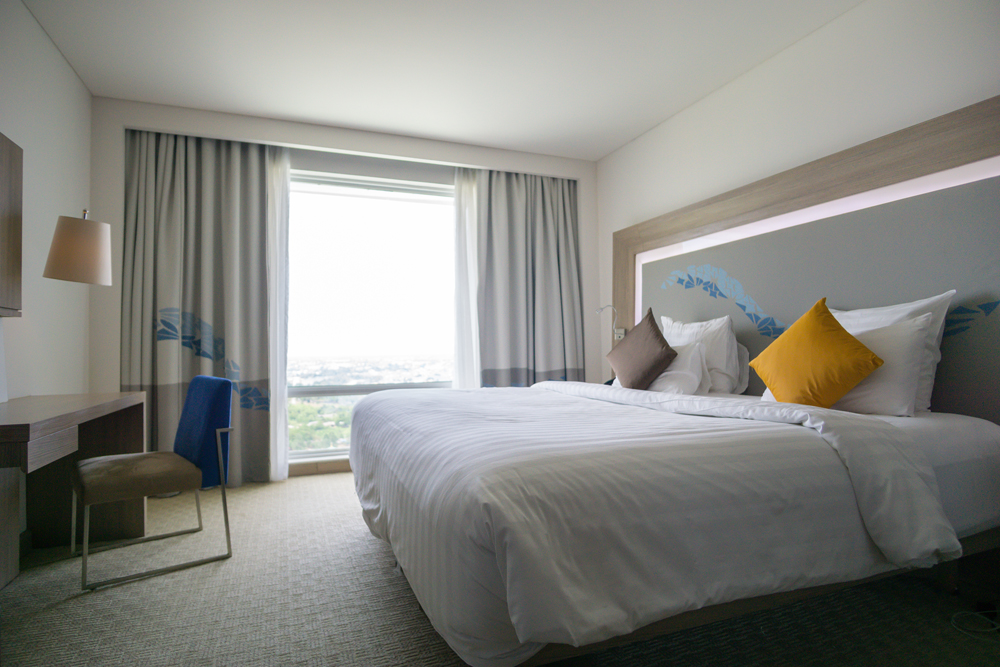 The biggest advantage I found whilst staying at Novotel Tangerang was the service – it was exceptional. The team at concierge were able to book my tours and work around the ideas I had in mind (obsessively tailored and ambitiously altered to suit my requirements for the trip) which was a huge plus. Nothing was too much trouble. The simple things such as remembering your name was a great added bonus from the staff here. Guides and cars that I required to get me to Bogor were booked and managed immediately. The service was unbelievably prompt and impressive.
If you're after the height in luxury, paired with an elegant and modern space that ticks all the travellers boxes whilst visiting Jakarta, I would highly recommend staying at the Novotel Tangerang.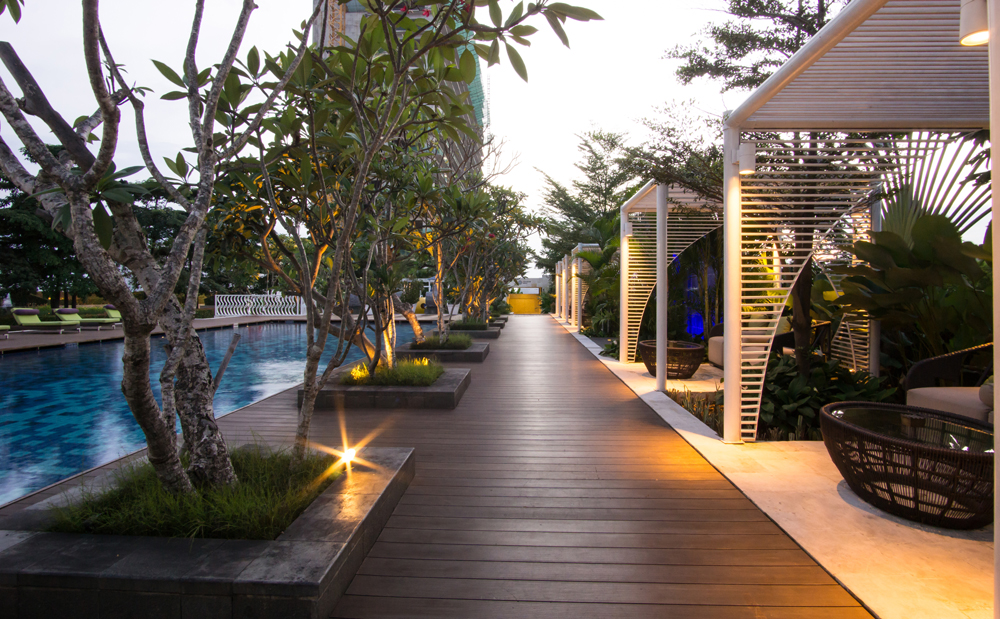 Book your stay at Novotel Tangerang here.
AirAsia run flights regularly from Gold Coast, Australia to Jakarta (via Kuala Lumpur) to help get you there. This trip was made possible with thanks to AirAsia.