Mount Tamborine, Gold Coast Australia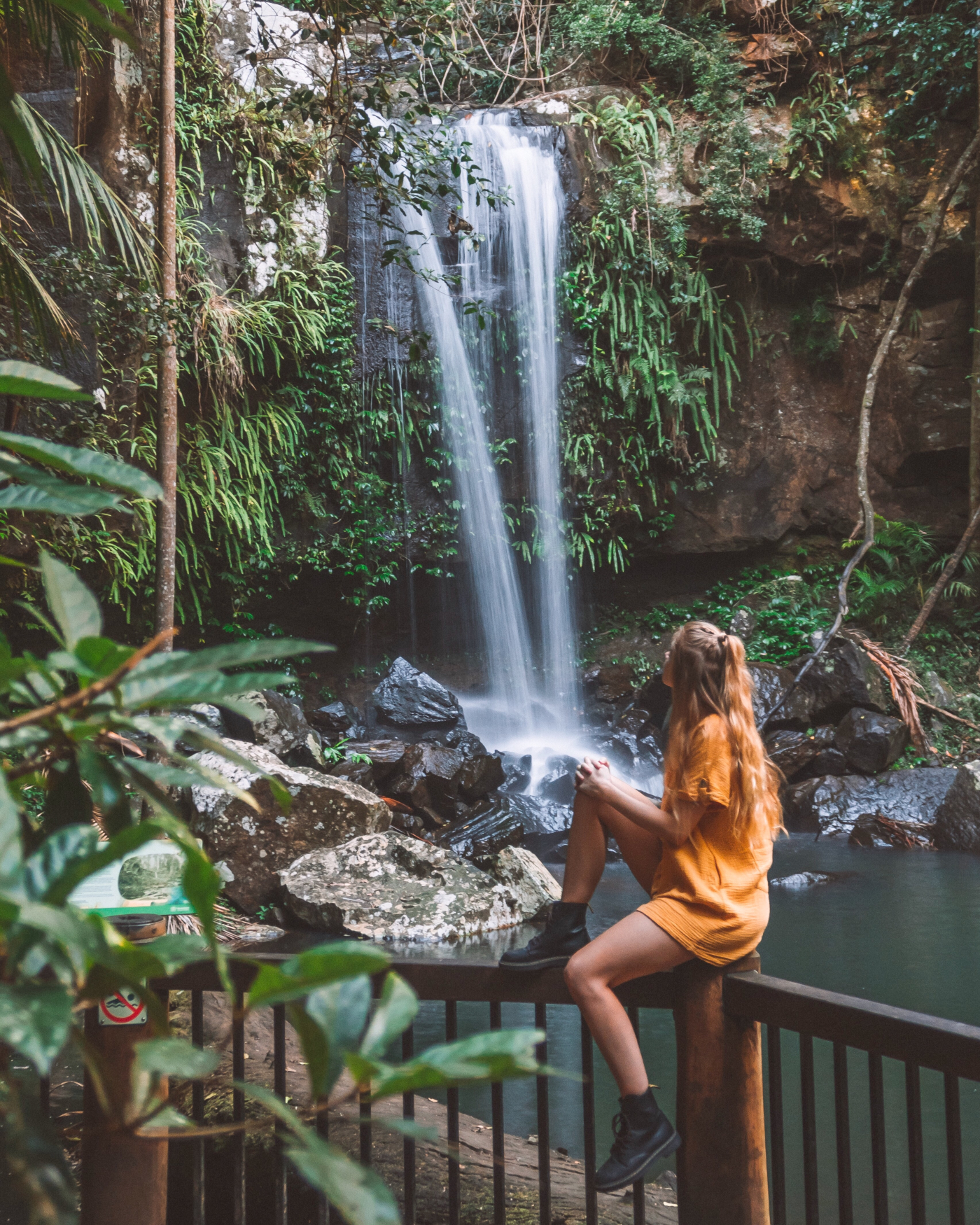 Eat, play & stay in Mount Tamborine. An adventure guide to exploring the region.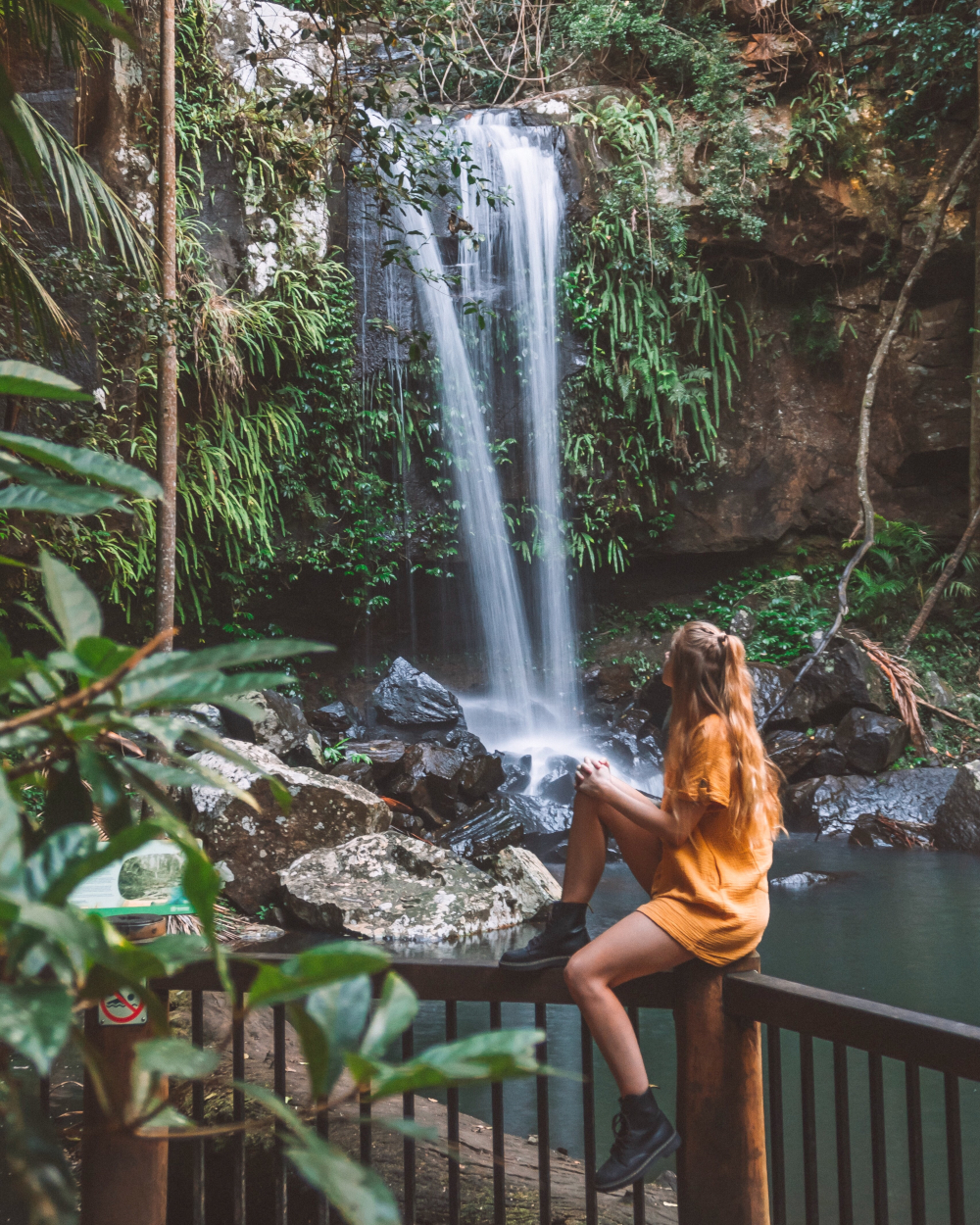 Mount Tamborine is located in the Gold Coast hinterland, Australia. It's proximity to the Gold Coast and Brisbane make it an extremely popular weekend getaway with locals and visitors alike. The trip takes approximately forty five minutes from the Gold Coast, Australia and a little over an hour drive from Brisbane. This sleepy little mountain village provides visitors with a wide range of adventure activities, hikes, dining options, wineries and a great variety of quirky accommodation choices. Searching for the perfect winter retreat with a well stoked log fire? Mount Tamborine, Gold Coast Australia has got you covered.
Highlights of the area include the Mount Tamborine Skywalk, Mount Tamborine private camping, Mount Tamborine Glow Worms, botanical gardens, food and wine tours and of course Curtis Falls. For a comprehensive overview of the area and our top picks on where to eat, play and stay, continue reading.
Natural Attractions
As the third oldest national park in the world, it's any wonder Mount Tamborine continues to reel in enthusiastic adventurers and those searching for a weekend retreat from all across the country. Spanning the entire twenty eight kilometre plateau atop Tamborine Mountain, the region offers a large variety of hikes, outdoor adventure activities, rain forests and a seemingly endless supply of panoramic views.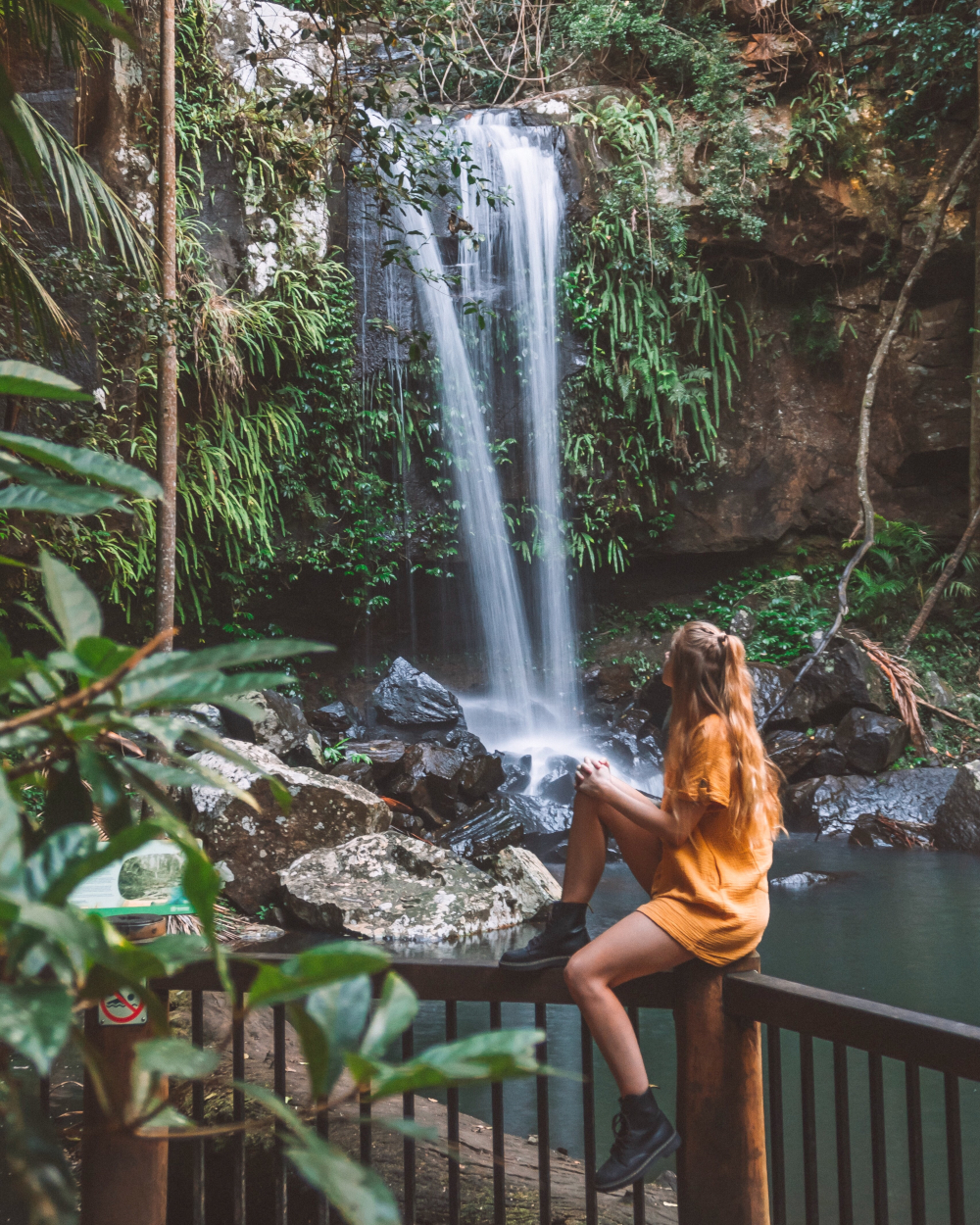 The highlight of Mount Tamborine is without a doubt, Curtis Falls – A stunning natural waterfall located in the heart of town. It's only a short stroll from the car park to Curtis Falls, making it the perfect option to tackle first thing upon arriving. The base of the waterfall is home to a small colony of glow worms – so be sure to respect the area and remain behind the guard rails set up by Queensland Parks and Wildlife. It's a very fragile ecosystem, so be sure to heed any warning signs. For more Glow Worm locations in the area, check out this other post – Glow Worms, Gold Coast Australia.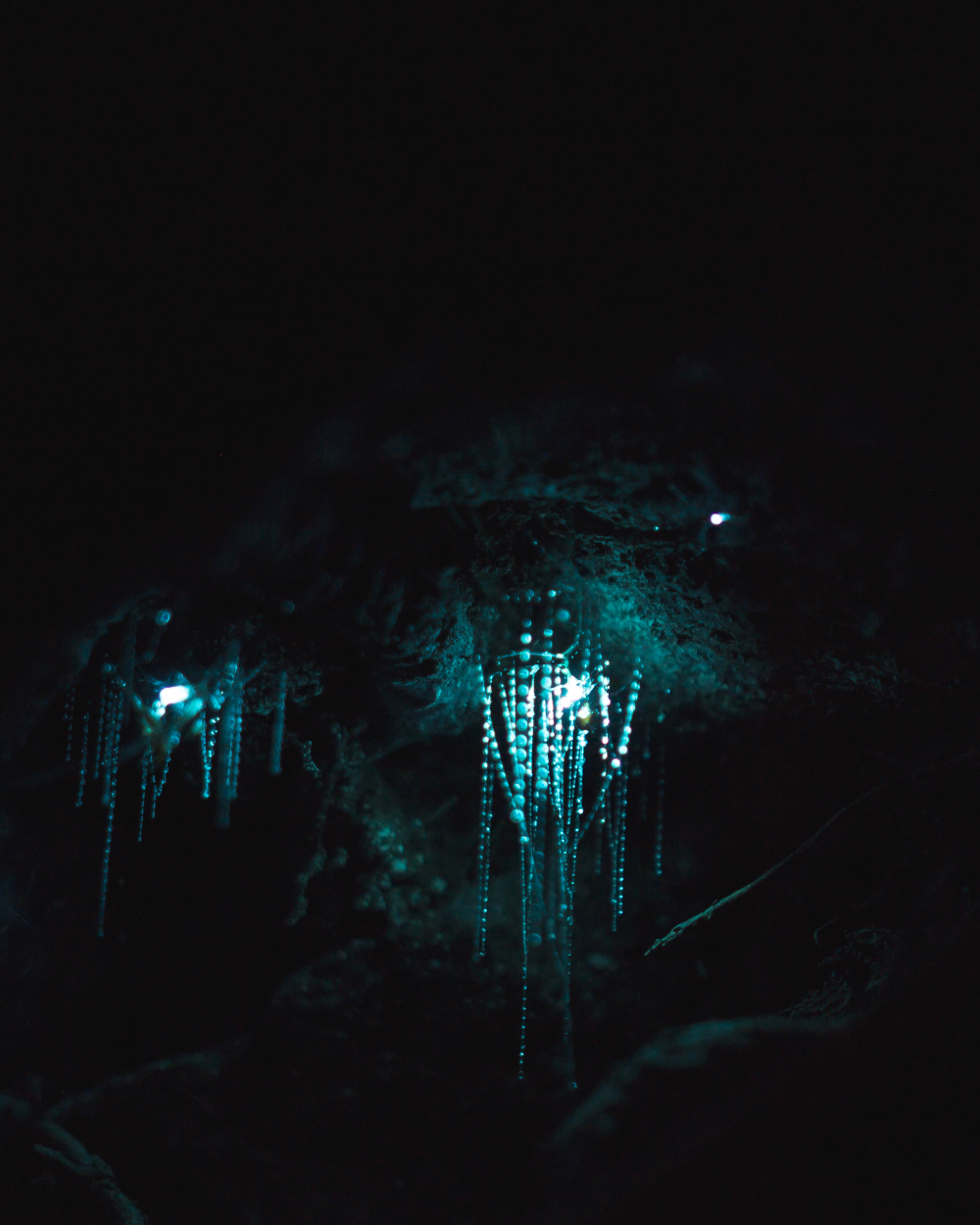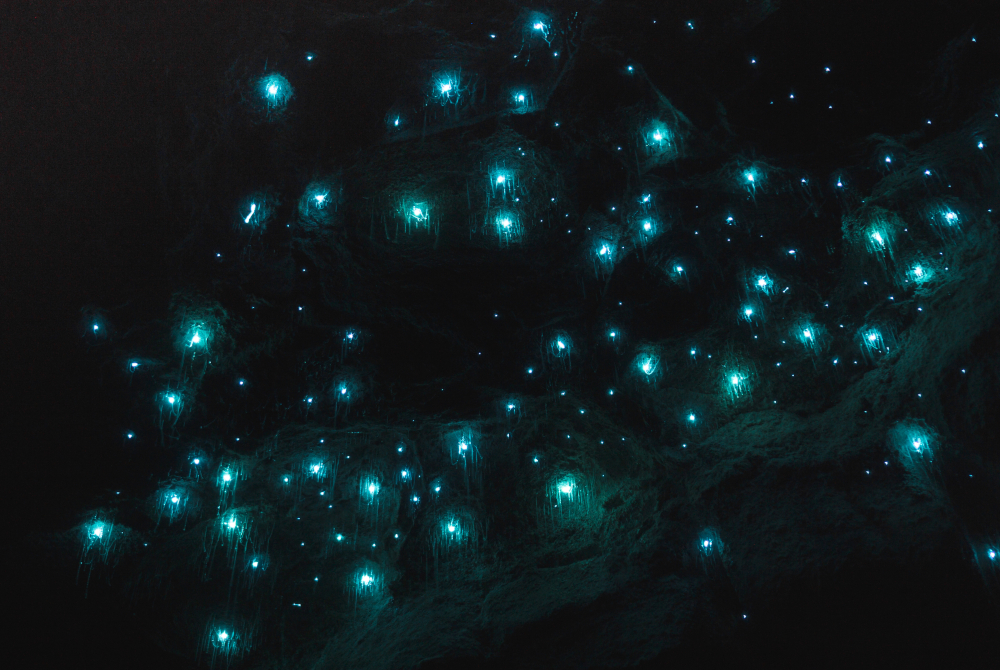 For a more immersive visual experience, consider checking out our Mount Tamborine video below.
Other key areas of interest include the Witches Falls circuit hike, Sandy Creek circuit hike and the Curtis Falls – Joalah section circuit hike. Although not technically naturally built, there is also a man made glow worm cave that houses a curated glow worm colony. The Glow Worm Cave Tamborine Mountain is a conservation initiative that has been designed to inform and educate visitors on Glow Worm colonies both here in Australia and New Zealand.
The Glow Worm Cave Mount Tamborine is located on the corner of Long and Hartley Road, 104-144 Hartley Road, Mount Tamborine, 4272. Opening hours are from 10am-4pm 7 days a week. Admission is $16 AUD for adults, and $6 AUD for children.
Eat:
With so many organic and locally sourced food options, Mount Tamborine showcases some of the regions best wines, cheeses and coffee. If it's a hearty breakfast you're searching for, look no further then the team at Green Lane Coffee and Roastery. The team here grow their own coffee beans and roast them on location as well. Set amongst beautiful forestry, the old Queenslander cottage has been completely revamped and serves up delicious eats from 7am-3pm Monday – Friday, and 7am – 4pm Saturday and Sunday. The coffee house and restaurant is located at 64 Alpine Terrace, Mount Tamborine, QLD, 4272. The coffee plantation is open to the public and conducts tours at 1pm daily. Bookings are not required. You can contact Green Lane Coffee and Roastery on (07) 5545 2777. Alternatively, you can visit their website here, to find out more information.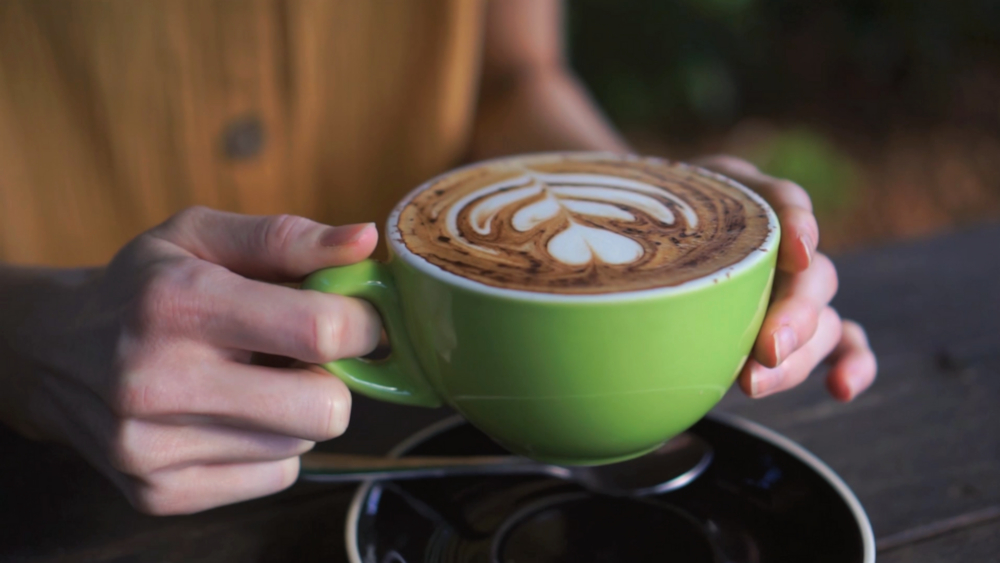 Other great restaurants and eateries in Mount Tamborine include:
Three Little Pigs Bar & Bistro, Witches Falls Winery & Cellar Door and of course, the Tamborine Mountain Distillery.
Stay:
Mount Tamborine is no stranger to offering it's guests and visitors a very unique accommodation experience. Everything from glamping to staying in an actual castle are all made possible in your stay in the region. That's right, we said castle! Our best recommendation is to jump onto booking.com and explore the variety in accommodation choices. You'll find a wide range of extravagant and more low-key retreats right here. Our top pick would be Witches Falls Cottages, The Polish Place, Curtis Falls Cottage and the Escarpment Retreat & Day Spa.
Play:
While the Gold Coast might be renowned as the adventure capital of the region, Mount Tamborine rivals it's beach counterpart with an endless list of adventures and activities set amongst the rain forest backdrop and stunning rolling hills. For the most cost effective way to explore the region, consider taking on one of the many short hikes and trails. If it's an adrenaline spike you're searching for, look no further than the Mount Tamborine Tree Top Challenge – a high rope course designed to get the adrenaline pumping.
Swinging from treetop to treetop not quite your thing? That's ok, there's plenty more to uncover in the area. Other recommendations include:
Mount Tamborine Skywalk
Cedar Creek Waterfalls
Thunderbird Adventure Park
Hinterland Trail Rides
Canyon Flyer
With it's small hinterland charm, dialled in food & wine scene and love for all things outdoors, Mount Tamborine in the Gold Coast's hinterland has something for everyone of all ages. We would recommend visiting during the week if possible as accommodation prices are more affordable. You'll also avoid the crowds that flock to the region on weekend visits.
Are you an avid Pinterest user? Consider pinning our images for future referral. Why not pin this image to share with your family and friends?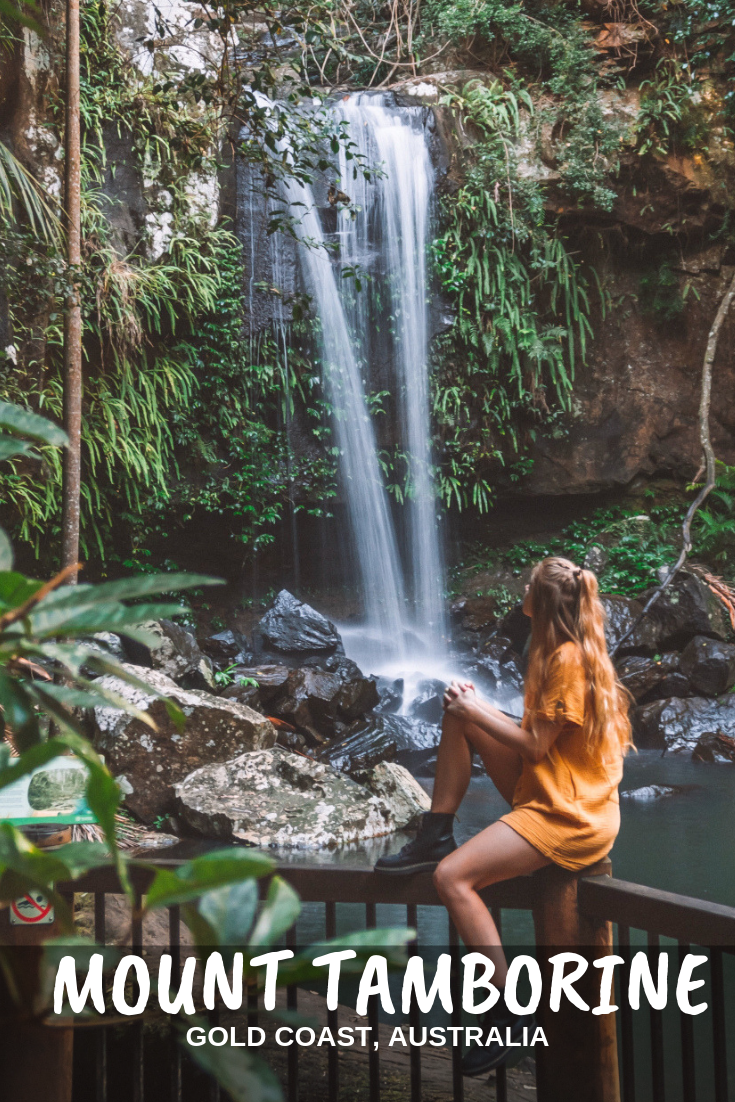 We'd highly recommend booking through our booking.com affiliate links for your next stay in Mount Tamborine. Not only will it provide you with the best discounted stays, you'll also be helping us to continue to provide free and informative blog posts in the future. Booking through our affiliate links ensures we can keep our content free, and you can also participate in reaping the benefits.
Don't forget to checkout our YouTube video on exploring Mount Tamborine Gold Goast Hinterland below for a more in depth visual experience of the region.
Until next time, happy and safe travels. Scotty 🙂