Springbrook National Park – The Best Waterfalls & Hikes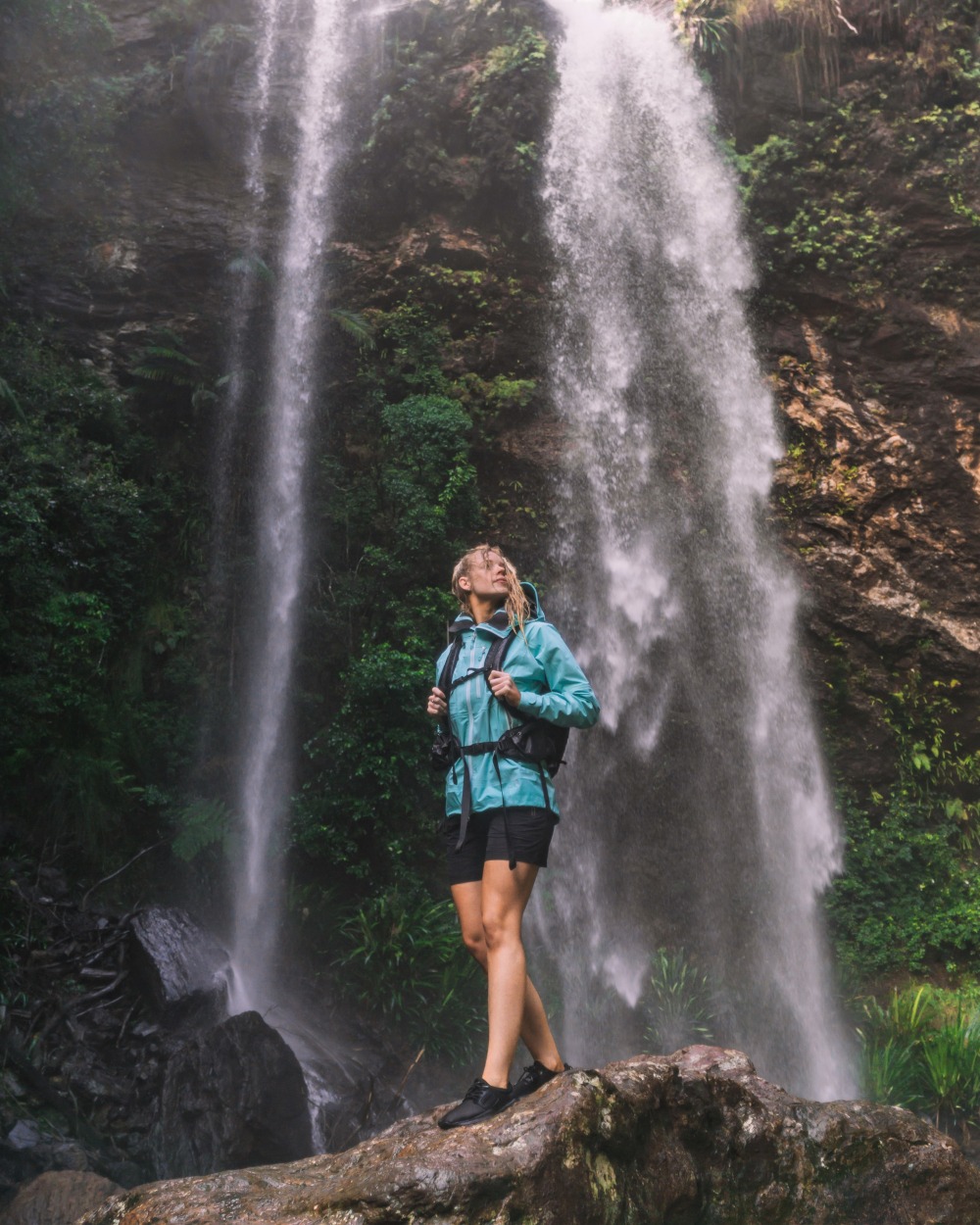 Drive just over an hour and a half from Brisbane and you'll encounter a lost land that's so unique, it's bound to get the adventure juices flowing. Springbrook National Park forms part of the Gondwana Rainforests of Australia world heritage area, and is only a short drive from the Gold Coast. It's an outdoor enthusiasts' paradise, with many hiking opportunities of varying difficulties.
What's even better about Springbrook National Park, is that a majority of those hikes are accompanied by some of Queensland's most impressive waterfalls. We'll be uncovering some of the beautiful Australian waterfalls and hikes that you must add to your adventure list. Much like Lamington National Park, the road up to the Springbrook plateau is winding and narrow. It's lush, often very misty and offers some of the most incredible experiences in nature. It's any wonder more than two million visitors are attracted to the area each year.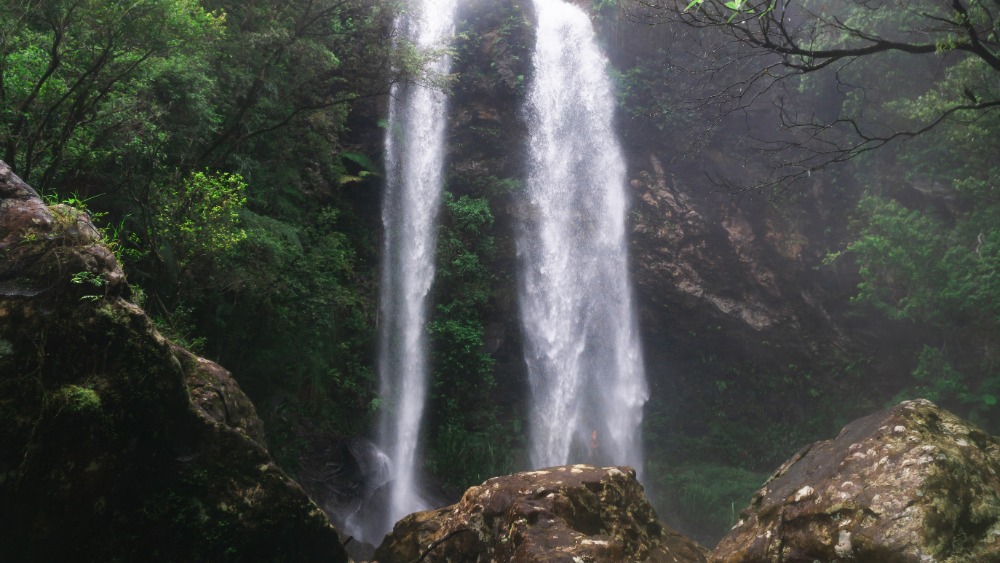 Where is Springbrook National Park:
Springbrook National Park is located 1.5 hours from Brisbane CBD and just fifty minutes from the Gold Coast. It's situated to the East of Lamington National Park. If driving from Brisbane, take the Nerang exit and travel via the Nerang Murwillumbah Road. If travelling from the Gold Coast, you can take the slightly shorter route via the Gold Coast Springbrook Road. Keep in mind, the latter option is far more winding and narrow at times. This road is often closed after heavy, prolonged rain and weather events, so always check the road closures ahead of time.
Springbrook National Park Waterfalls & Hikes:
So there's a few different hikes, all varying in difficulties and skill level in this region. The two most popular are the Purlingbrook Falls and Twin Falls circuits. Both hikes are achievable for any skill level.
Purlingbrook Falls
Purlingbrook Falls is one the largest single drop waterfalls in Queensland and is a sight to behold after heavy rain. The track is very well maintained and is a relatively short and easy walk down to the base of the falls. If you'd like to see Purlingbrook Falls in all its glory, then only visit after or during heavy rain. This waterfall is usually quite dry for most of the year, so exploring during the wet season (Dec-March) is a must. Pro tip: If the base of the falls is all you'd like to see while visiting Purlingbrook, upon starting your hike at the trail head, turn left and commence the walk in a clockwise direction – it's a much faster route then hiking in the opposite direction.
The entire circuit is 4km and should take approximately two hours to complete at a leisurely pace. A return hike to the base of the falls and back should only take approximately 45 minutes.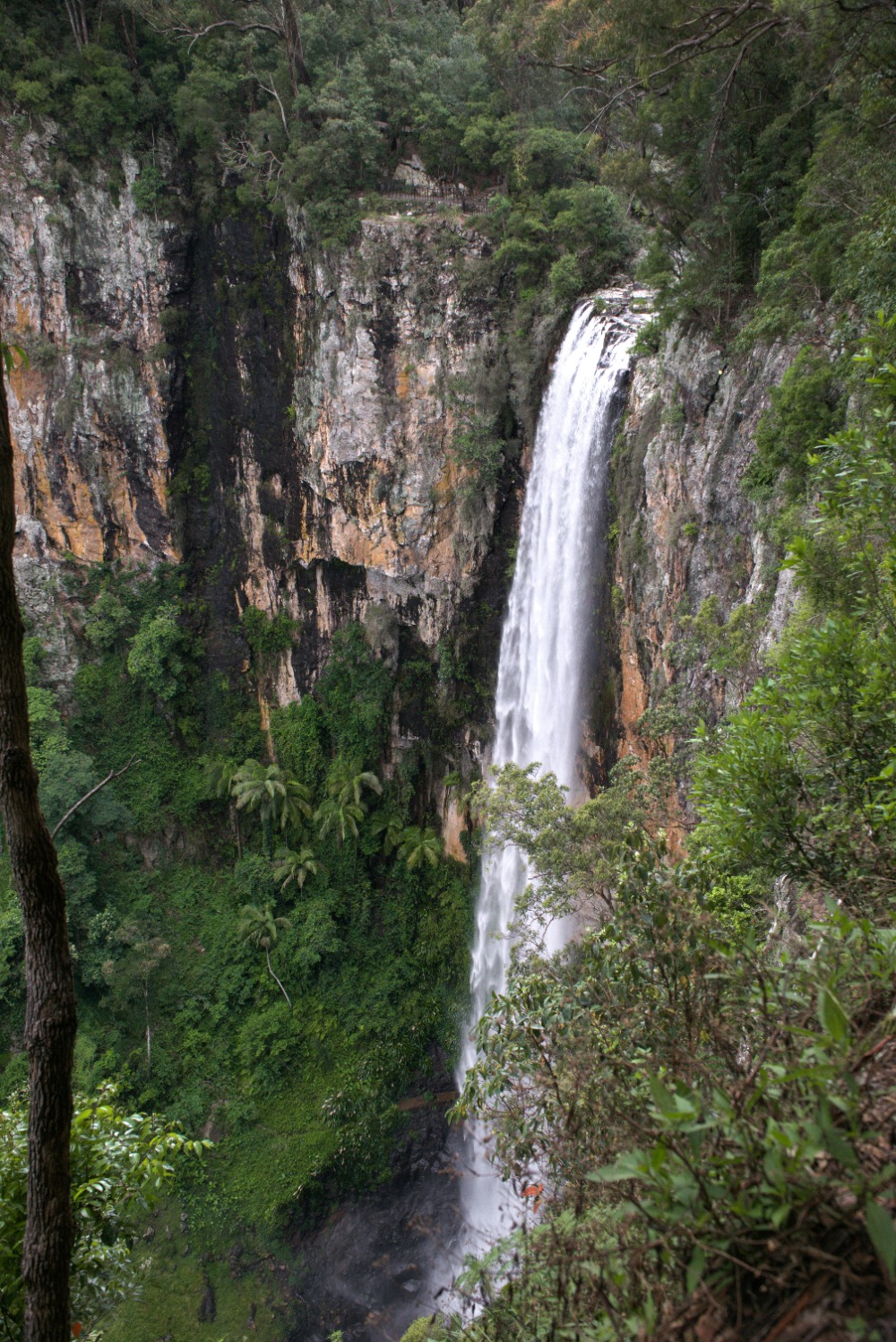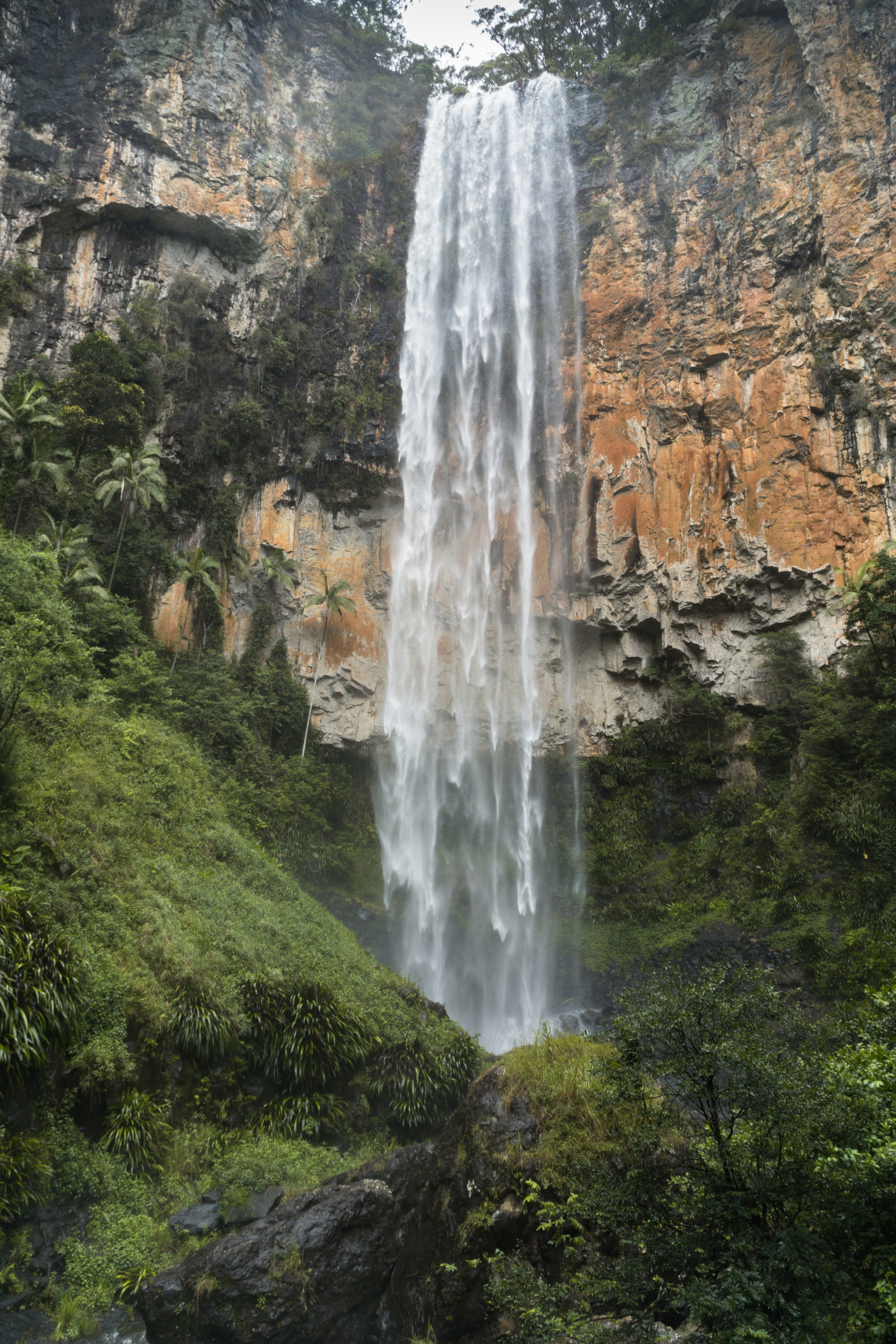 Twin Falls
Twin Falls and the Canyon Lookout of Springbrook National Park is without a doubt a personal favourite hike of mine. The hike to the base of the falls is very easy, with the most rewarding view. Again, you'll want to tackle this hike after heavy rain as that's when it's most impressive.
To commence the hike to Twin Falls, simply park at the Canyon Lookout car park (opposite the Sitting Room Cafe) and begin your hike by turning right at the trail head. The walk to the base of the falls should only take approximately fifteen to twenty minutes. The full circuit is 4km and will take you approximately two hours at a leisurely pace.
This trail is so so special! If you hike during heavy rain, there are MANY waterfalls, cascading off the cliff sides, as you walk through caverns and weave your way through lush rain-forested areas. Upon reaching the base of Twin Falls, you can choose to walk behind the waterfall as well.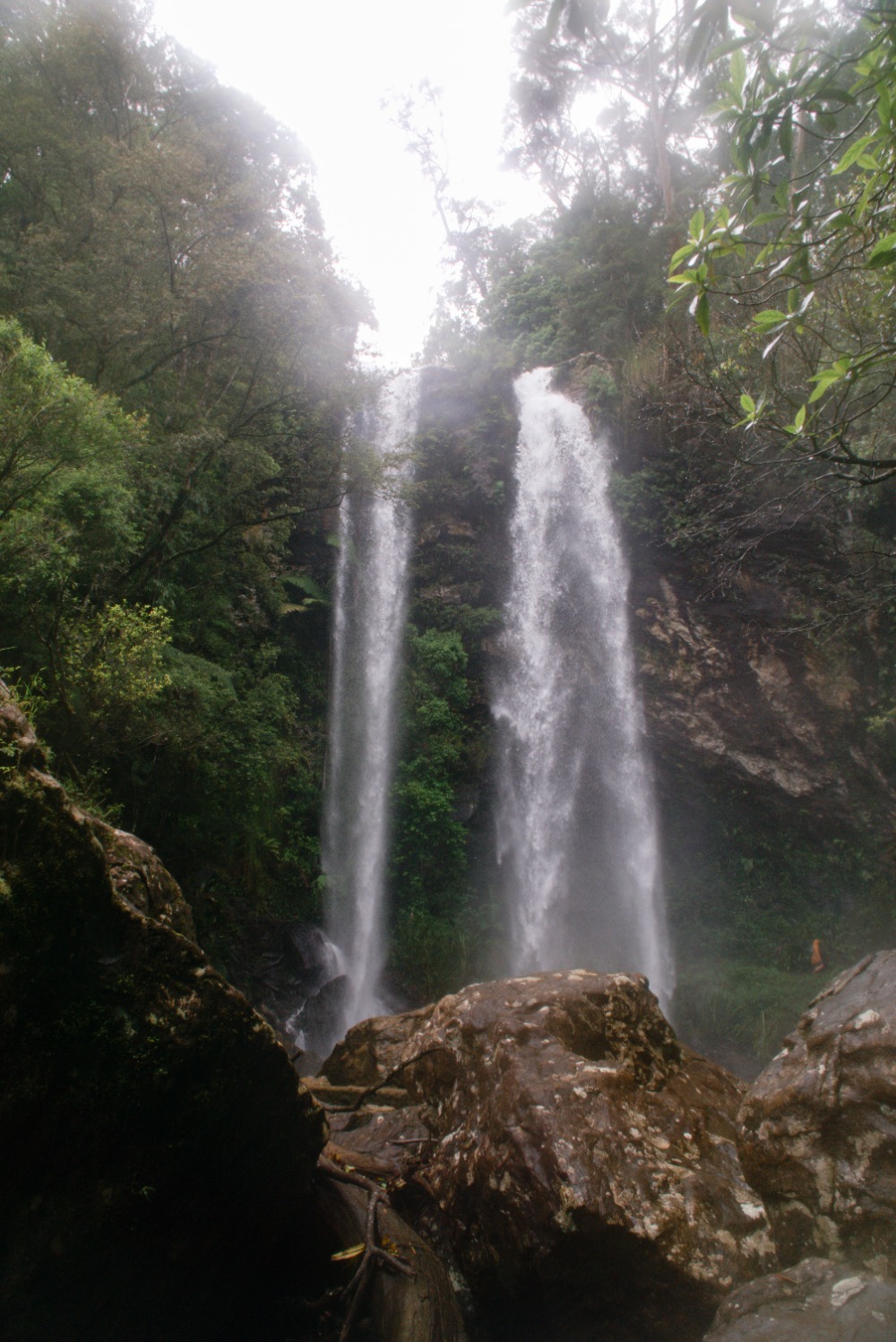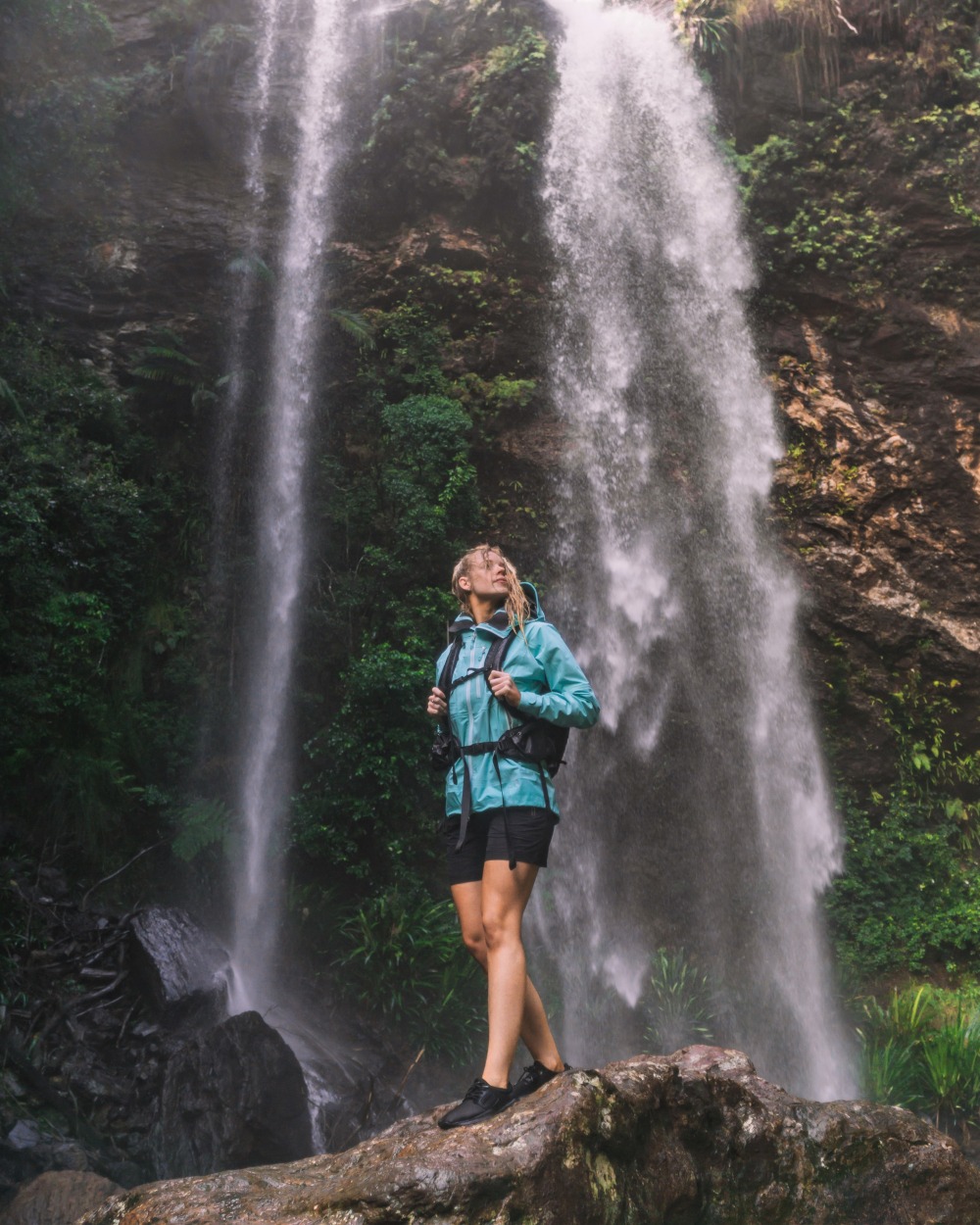 Best of All lookout
This section of Springbrook National Park is extremely significant and quite the sight (if you can get it on a good day). It's home to a small pocket of ancient Antarctic beech forest – a direct link to the ancient forests of Gondwana. Due to the altitude of the lookout, it's often shrouded in mist and fog. Upon stepping out of your vehicle at the Best of All lookout, you'll notice an immediate drop in temperature. Some days are ice cold, so always bring a spare jacket for this short walk. It's a really brief stroll from the car park to the lookout at only 600m. Sunrise here is absolutely magical.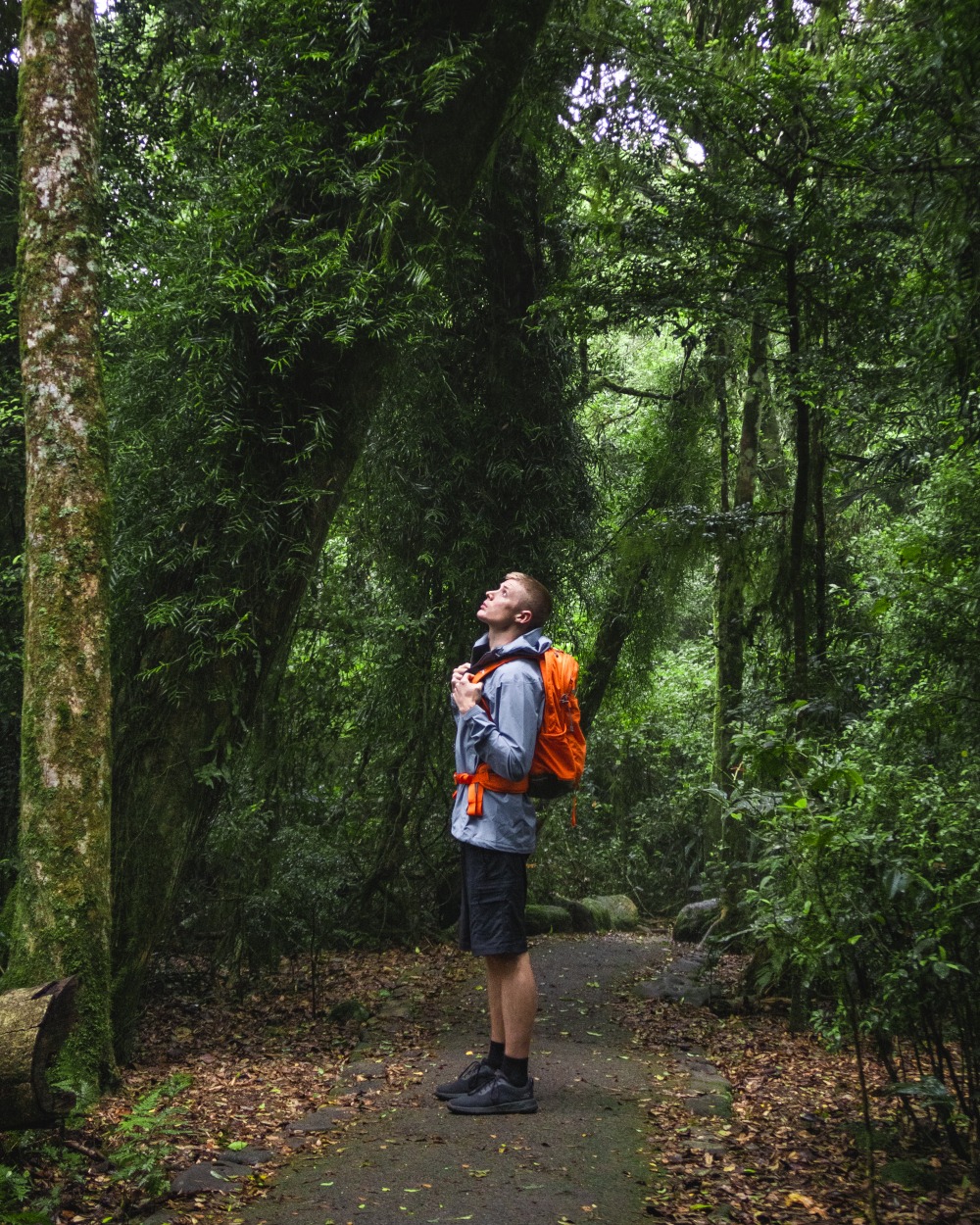 The Natural Arch Springbrook National Park
The Natural Arch is undoubtedly one of the most unique waterfalls I've ever seen. Nestled in a subtropical rain forest in the Numinbah Valley, the plunging waterfall of the Natural Arch cave is like something out of a movie. There's a completely sealed track from the car park down to the cave, so it's easily accessible and is a relatively simple walk for all skill levels. It can be slippery in some places.
The Natural Arch has become famous because of it's environmentally significant glow worm colony. Glow Worms are only found in Australia and New Zealand, and this is by far one of the best glow worm colonies you can see in Australia. If you're hoping to see these Australian glow worms, please exercise extreme caution when visiting the glow worm cave at the Natural Arch Springbrook National Park as the glow worm colony is an extremely sensitive ecosystem. You can read more about the Gold Coast glow worms in this article here. It gives you a full run down of the do's and don'ts and how you can best photograph them for yourself.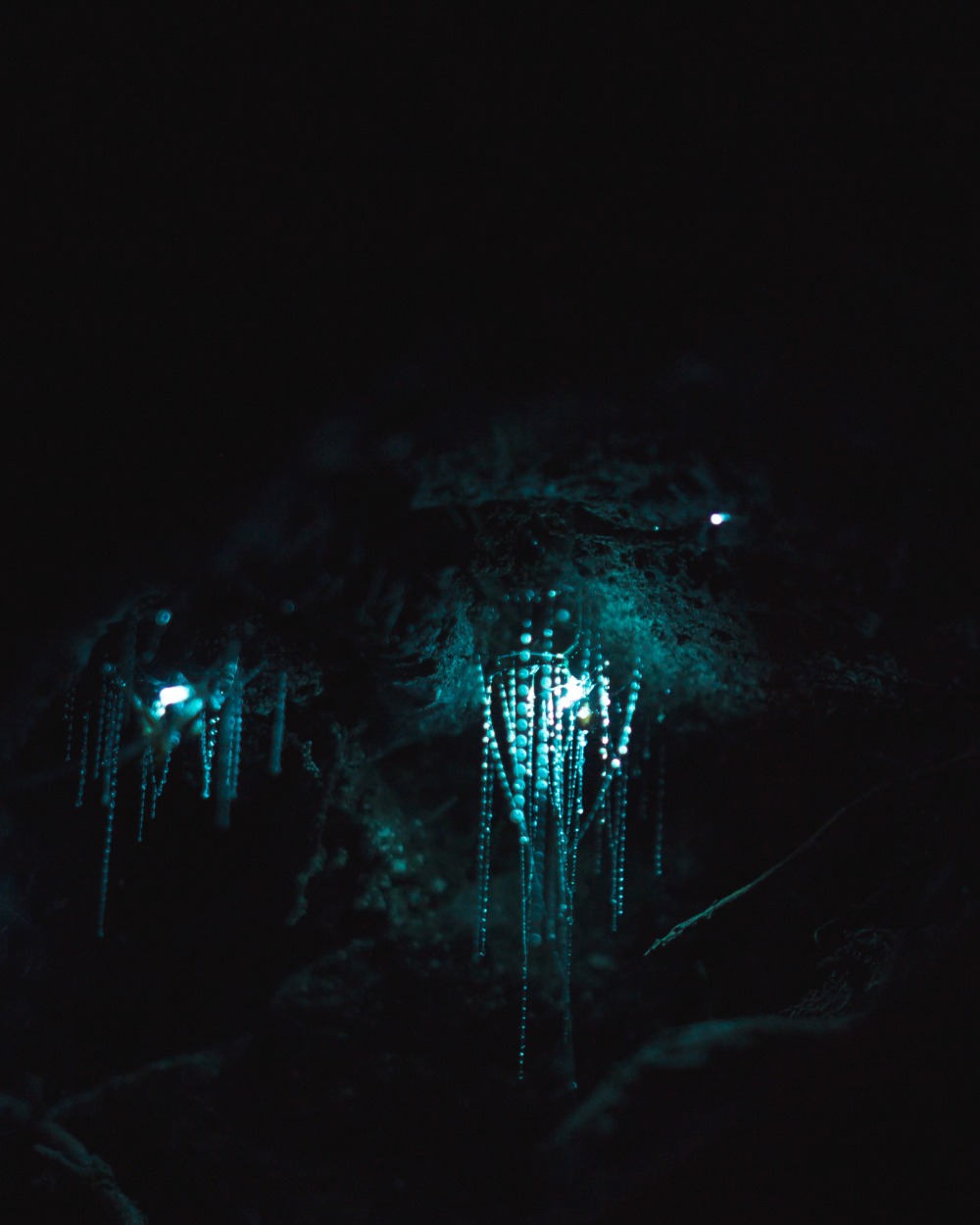 Where to eat at Springbrook National Park:
After all that hiking and waterfall scouting, you're bound to build up quite the appetite. Honestly, the best food and coffee is located at the Sitting Room Cafe, at the Canyon Lookout trail head. They're serving up delicious warm toasties and coffee in the historic cottage for weary travellers and bush walkers alike.
The Sitting Room Cafe offers a cosy environment to sit back, relax and enjoy the warmth of a log fire during the colder days up in the hinterland. The Sitting Room Cafe is open Friday-Tuesday, 9am-4pm. Closed Wednesday & Thursdays.
Over towards Purlingbrook Falls, you'll also find the Dancing Water Cafe. They're serving up homemade scones and coffee early in the day, followed by light lunches. The opening times however, are a little more unreliable than the Sitting Room Cafe.
Springbrook National Park Accommodation:
It's likely that one day at Springbrook National Park won't be enough! Especially if there's a bit of rain around. Here's some suggestions when booking for multiple days of hiking, bush walking or simply relaxing in nature.
Mouses House Rainforest Retreat
Springbrook Storybrook Cottage
For more accommodation options, click here.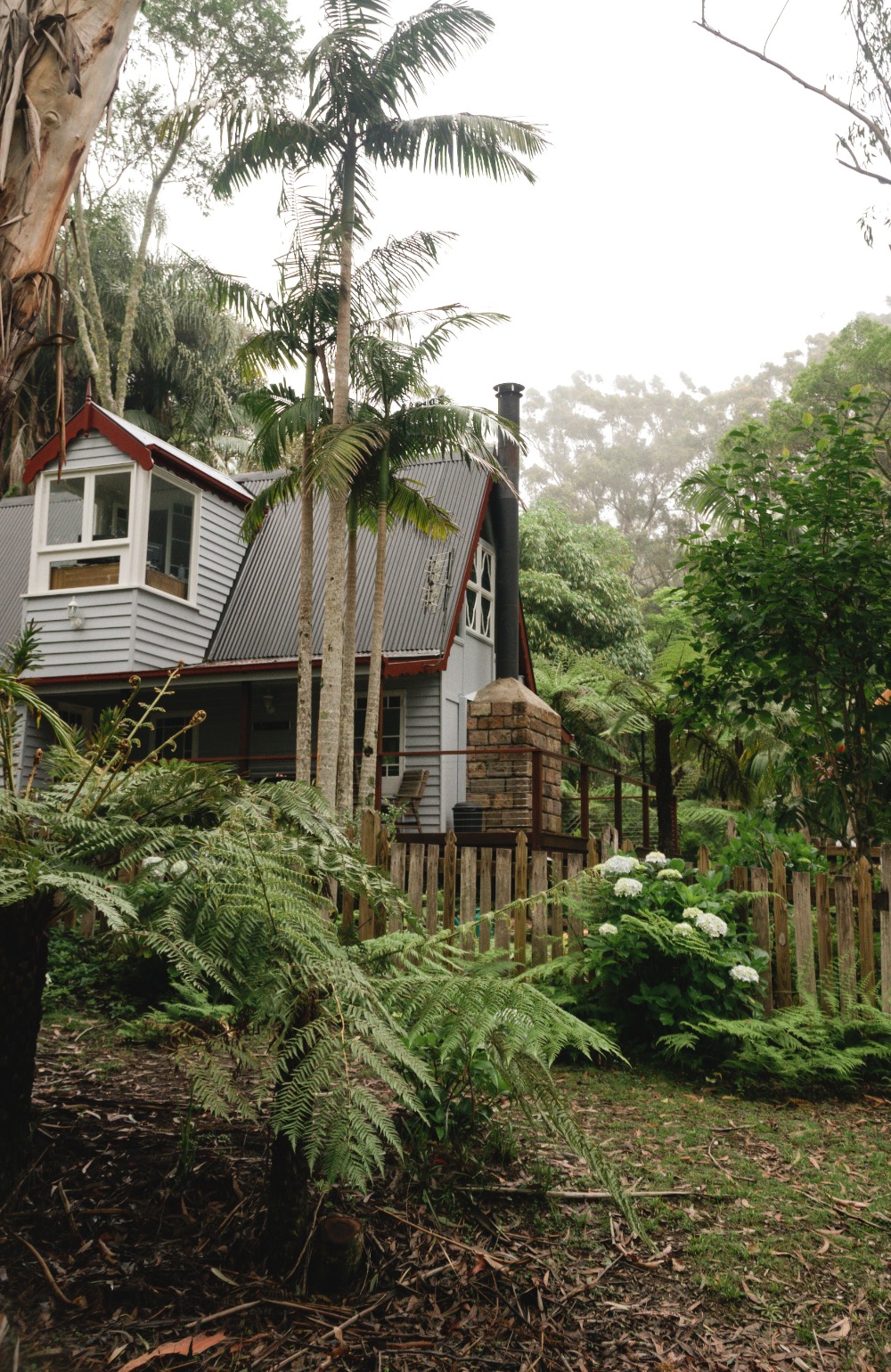 Springbrook National Park Weather:
As mentioned prior, the best time to visit and see the waterfalls in this area is during the wet season or rainy periods (usually December-March). With that said, hiking at Springbrook National Park is equally enjoyable all year round. Personally, I enjoy hiking in this region during the rainy season and in the winter. There's something cosy and enjoyable about staying in a small log cabin in the rain forest, and enjoying the cool winter air on a simple hike in nature.
If you'd like to see more Springbrook National Park hikes in the rain, then check out these videos below.