Hiking Cradle Mountain, Tasmania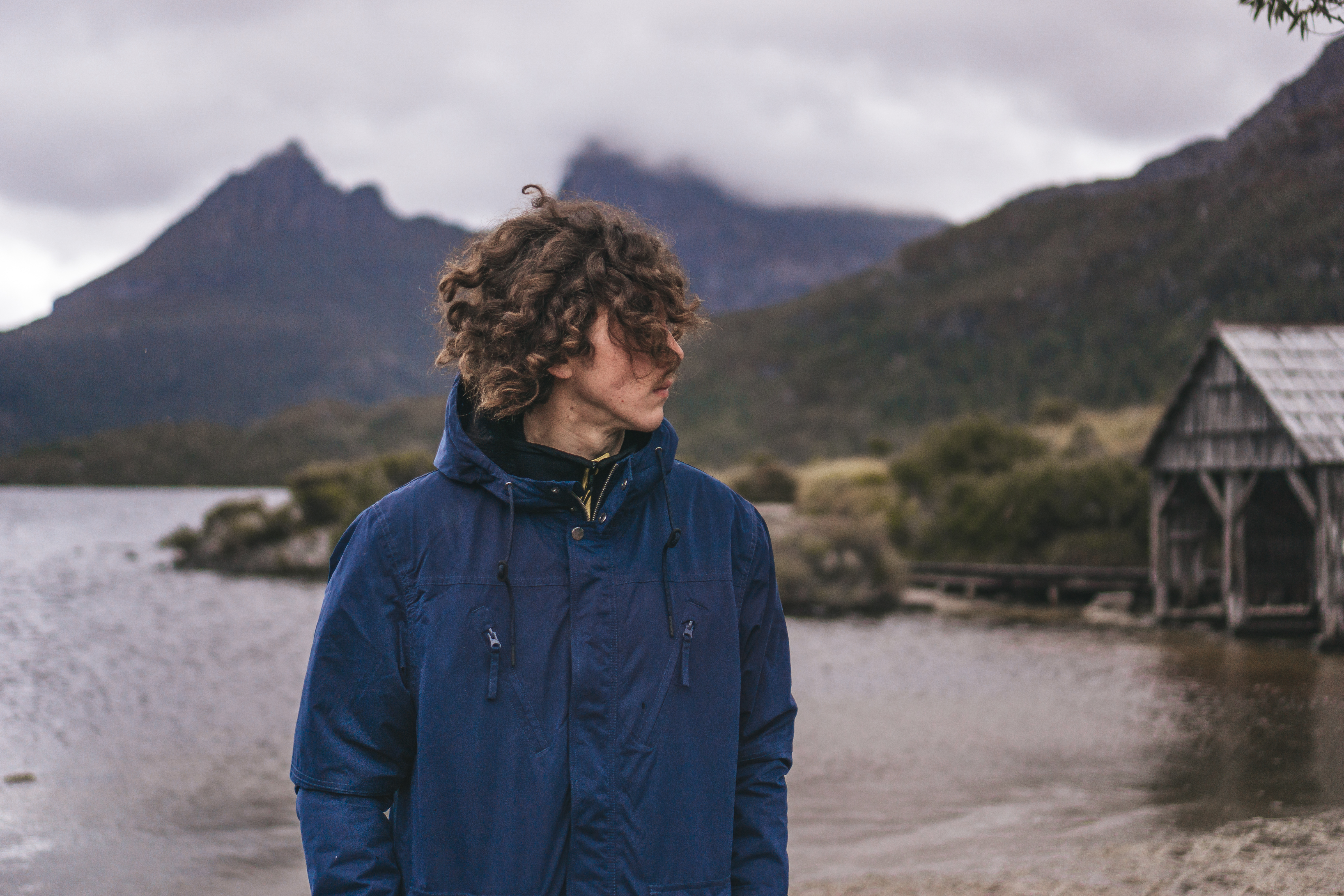 Cradle Mountain Tasmania with Rainbird Clothing June 4th, 2018 saw us travel to the wild and harsh landscapes of Tasmania's North West Coast – more specifically, the wide-open lands of Cradle Mountain – Lake St. Clair National Park. A trip during the icy winter inevitably meant travelling with the appropriate gear. None of this, 'she'll be right' business –  an unquestionably Australian attitude that's probably landed us all in more strife than we care to admit. All Australian colloquialism aside, we had half a dozen hikes in the cold and unforgiving conditions planned for the nine-day expedition, so packing the reliable essentials was crucial.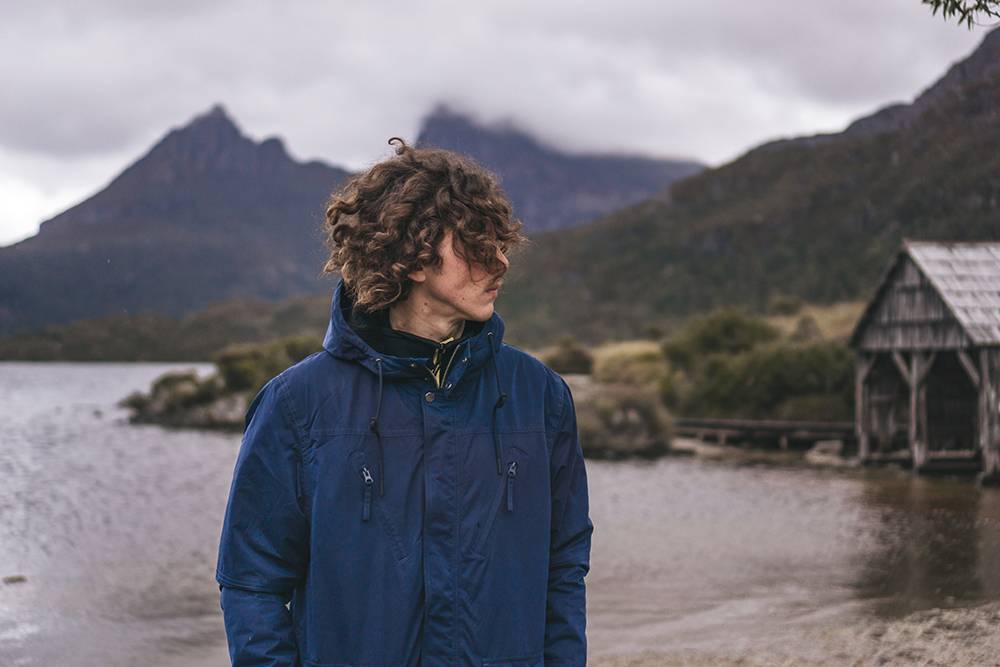 Model: Caleb Kriedemann
I'm certainly particular when it comes to the gear I invest in. I'm even more particular when it comes to the durability and usability of specific gear and how it performs on the job. I require equipment that's not only tried and tested, but also has function, style and resilience in the field. That's why for years now, I've trusted the team at Rainbird Clothing, and ultimately, the products they continue to produce. Not only do I believe in Rainbird as a business and product, but they also believe in me – the work I create and the message that I stand for. So, it's with great pride that I introduce to you, the range of Rainbird Cirrus Men's Parkas. Here, you'll notice the beautiful collaboration with Australian artist, Evie Barrow. This jacket is a proven workhorse when it comes to staying dry and warm, all while offering the very best in practicality. Rainbird were kind enough to supply us with the Evie Barrow collaboration Cirrus Men's Parka, along with the original Cirrus Men's Parka (in dark denim) to best protect us from the elements on our nine-day voyage across Tasmania – and boy oh boy, did we need them. Both jackets have been field tested throughout Cradle Mountain – Lake St. Clair National Park, Mount Field National Park, Hobart, Port Arthur and the unpredictable terrain of Tasmania's West Coast. See it for yourself in the images below.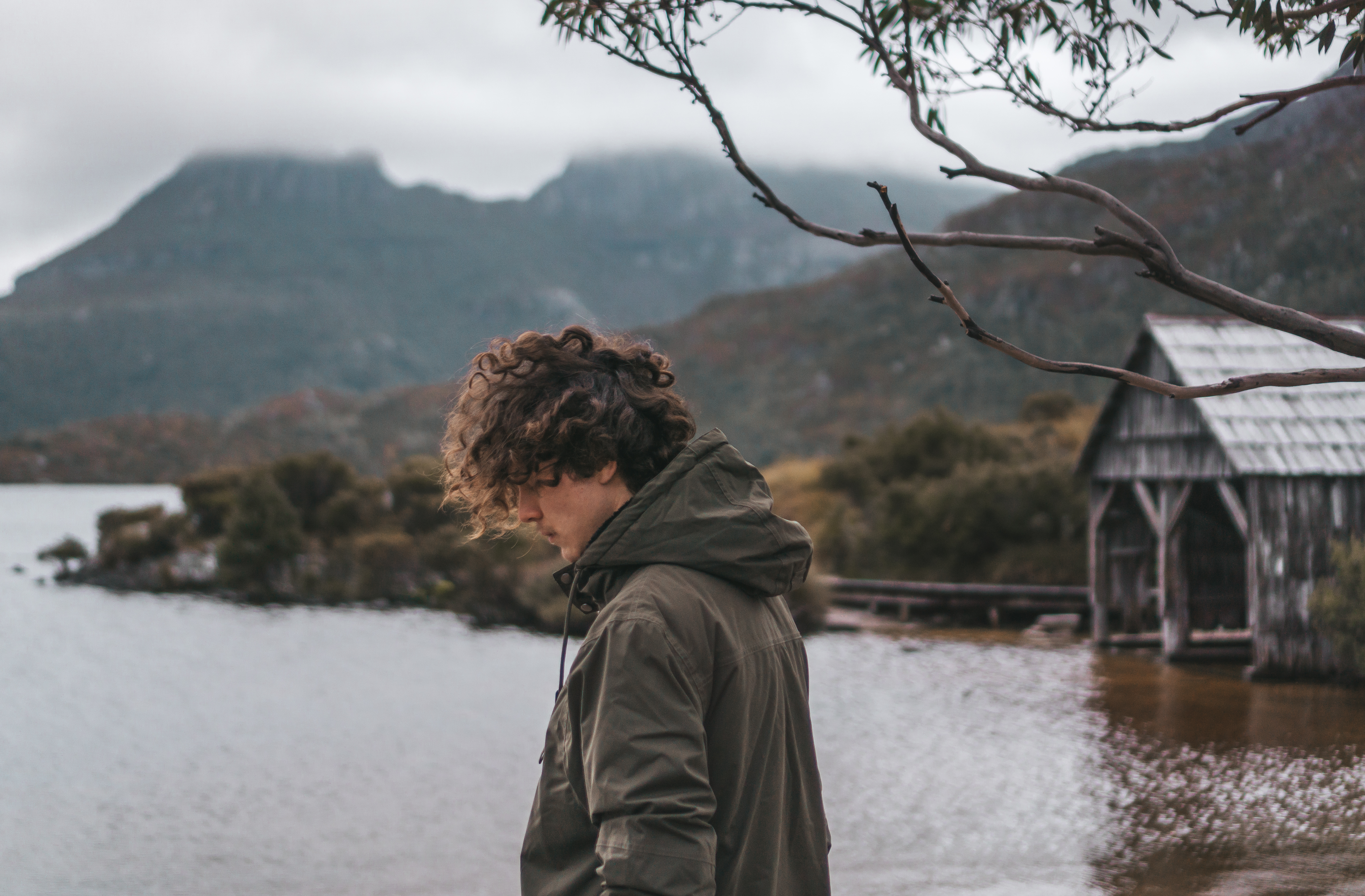 Model: Caleb Kriedemann
I knew exploring the North West of Tasmania during the peak of winter was always going to be a challenge, so choosing the best waterproof and warm apparel was a no brainer. Rainbird has a large assortment of wet weather jackets, pants and gloves, all designed to shield you from the elements. The new rain reveal technology utilised in the Evie Barrow collaboration sure ads a brilliant touch of Australian heritage as well. Evie's unique designs bring a whole new level of fun to the market of outdoor apparel. Drawing on inspiration from Australia's vast landscapes, iconic city architecture and environmental wonders, Evie's illustrations are sure to impress. The rain reveal fabric technology brings a stylish, yet simple and understated touch to an already brilliant range of jackets. You can shop the full range of Evie Barrow jackets here. Waterproof to 5,000mm and breathable to 3,000mvp, the Cirrus Men's Parka features a fully seam sealed and soft peached shell fabric design, ensuring you'll stay warm and dry from the weather. The upper portion of the jackets body is lined with a plush fleece, guaranteeing comfort and warmth. While both jackets exhibit identical functions, it's the new rain reveal fabric technology and collaboration with Melbourne based artist Evie Barrow that really shines through. The new and innovative rain reveal fabric technology showcases the illustrations created by Evie only when wet – a rather nifty and clever new addition to an already outstanding range of jackets. Consider sporting one of the new Evie Barrow collaboration parkas for that subtle point of difference.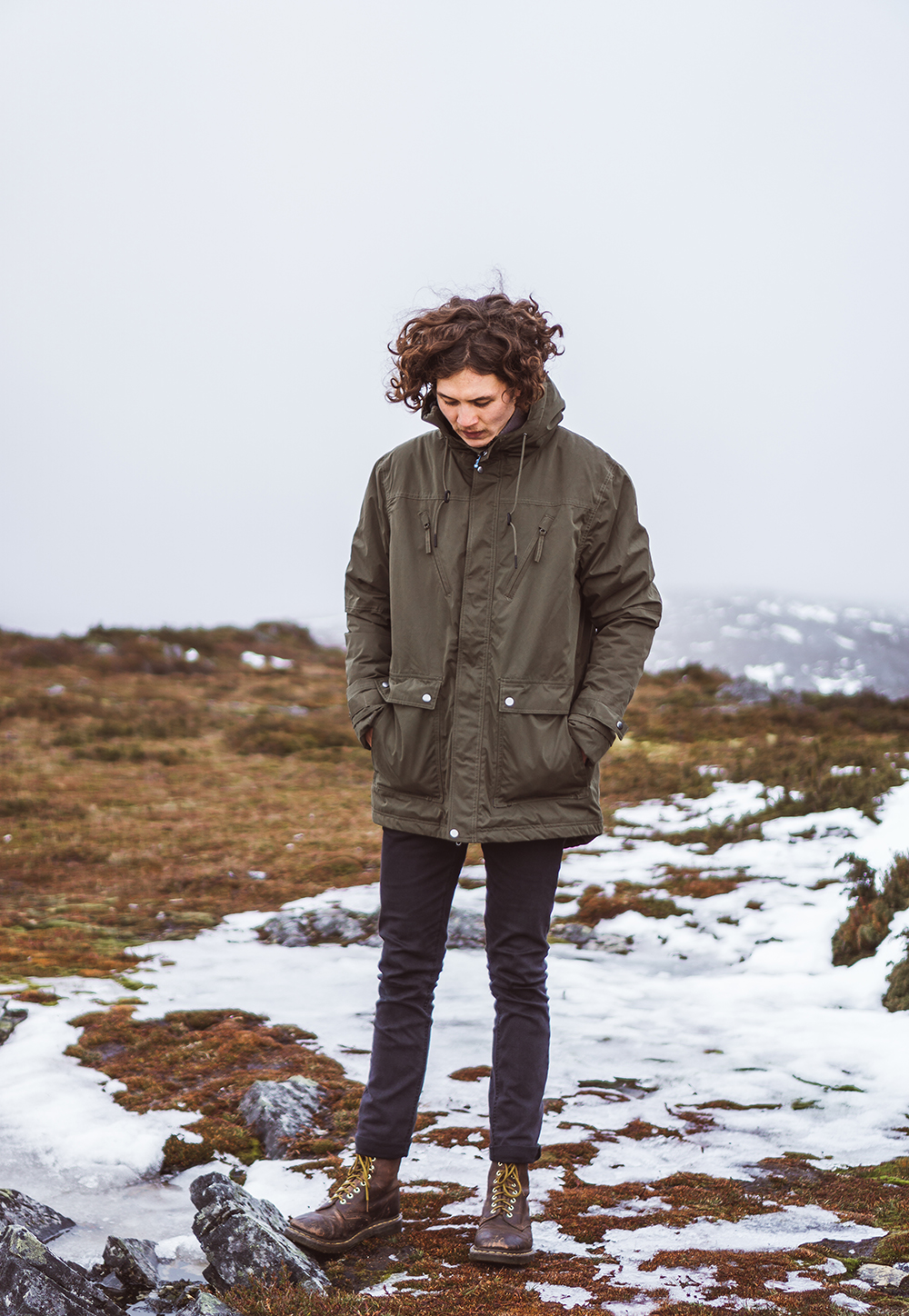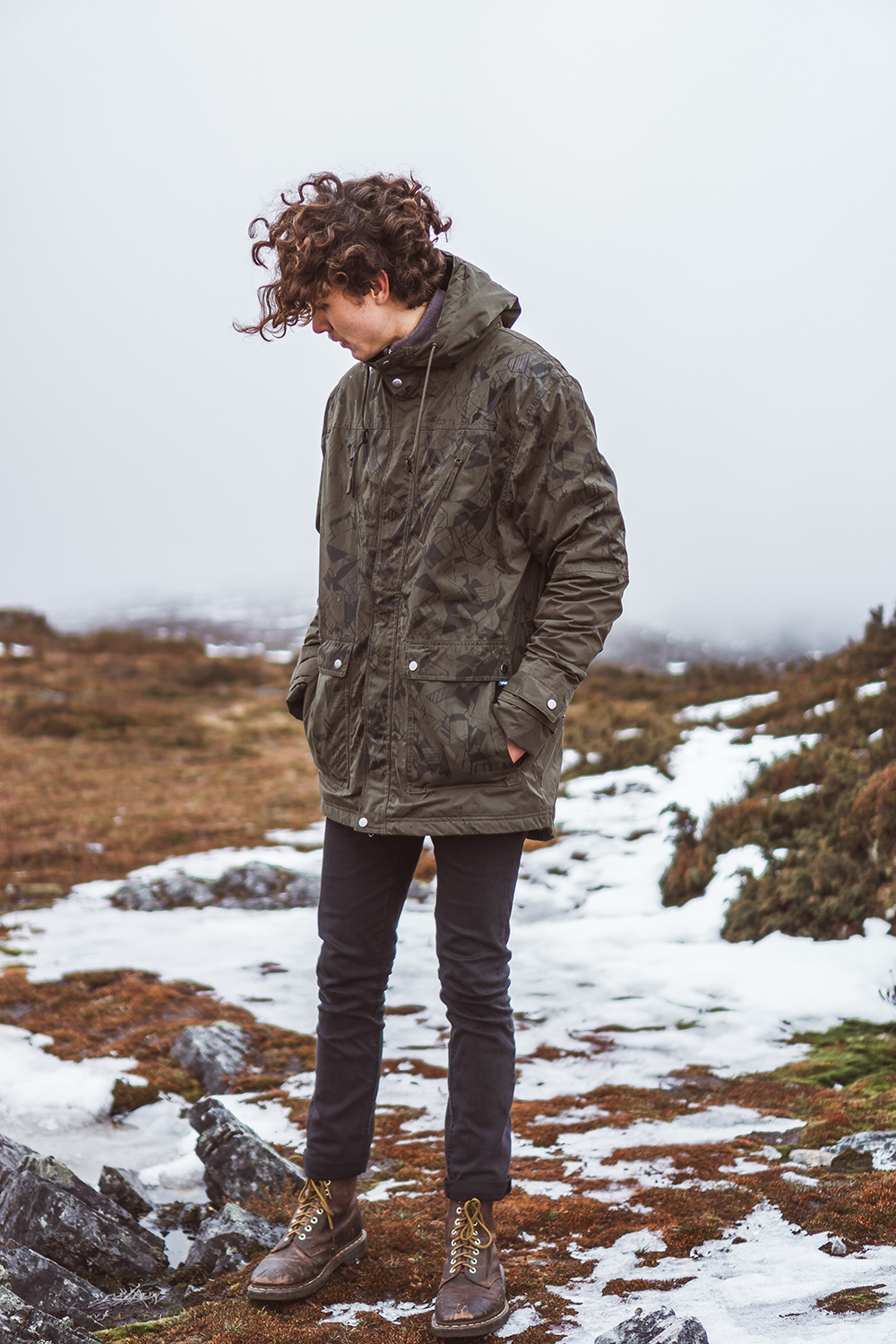 It was impressive to see the change from dry material to wet material during our trip in the Cirrus Men's Parka (pictured above). As we were often exposed to the rain and unpredictable Tasmanian weather, it was interesting to put the Evie Barrow collaboration jacket to the test and see the unique design revealed on the run. Both jackets really come into their own the second you step foot out the door. There's no restriction in movement, they're breathable and best of all, you can wear them in a variety of settings – work, outdoors and on the run. They fold down perfectly into a backpack and are easily transportable while travelling. The pockets are also extremely generous. I often found myself storing my vlog camera, phone and smaller portrait lenses in the pockets, particularly when we had to move quickly between locations with shifts in the weather.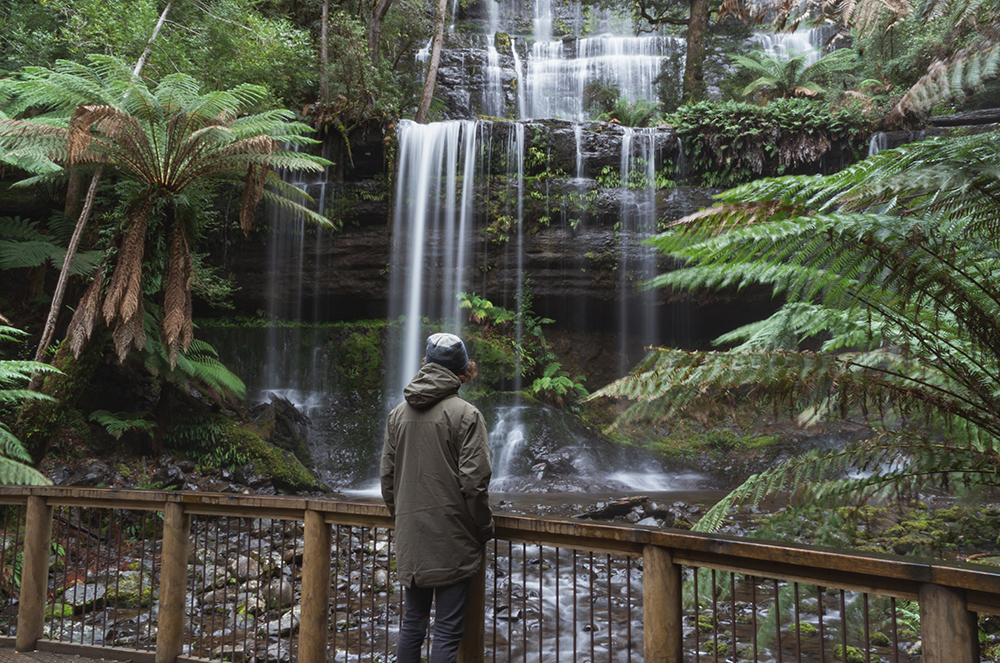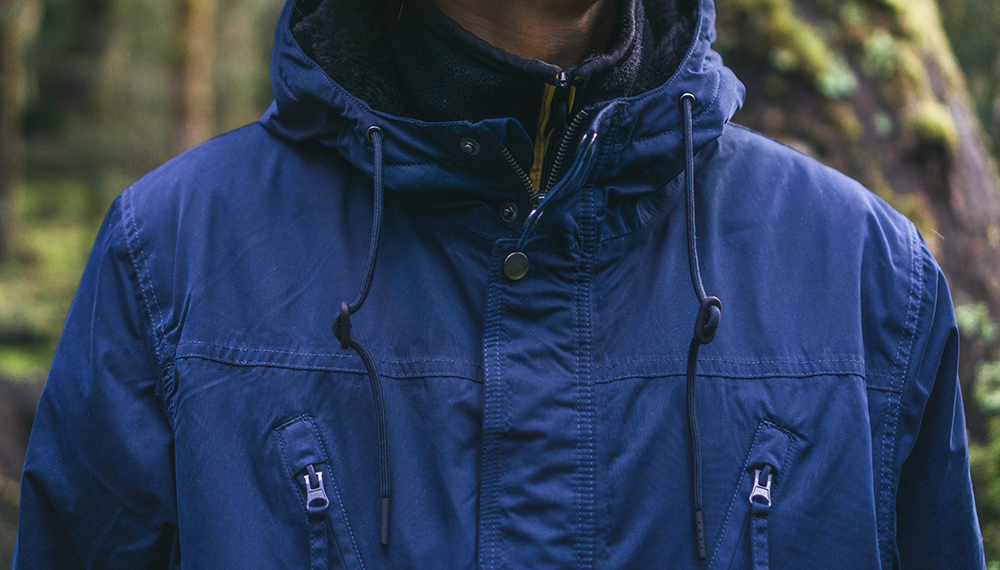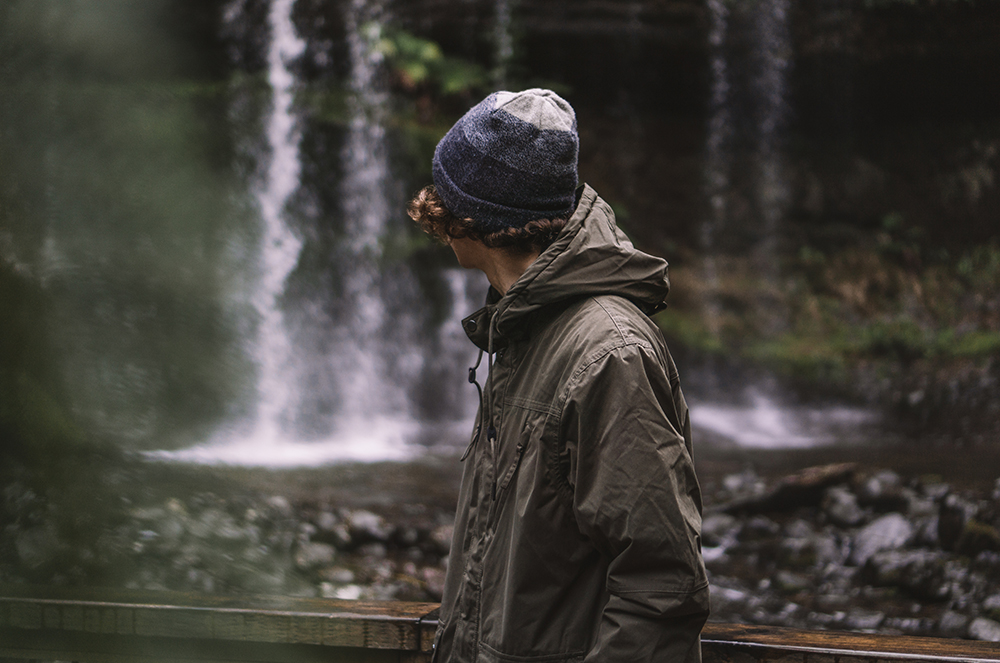 Rainbird clothing are an Australian owned and operated company – and proud of it. It's always great to know I'm supporting quality made products that are also Australian owned. Rainbird's jackets have quite literally travelled the world with me. With travels to New Zealand, Tasmania, Indonesia and of course, at home here in South East Queensland, my Rainbird products have certainly made the rounds. Some of you may have recognised me sporting the red StowAway jacket on my New Zealand trip last year, but more on that later.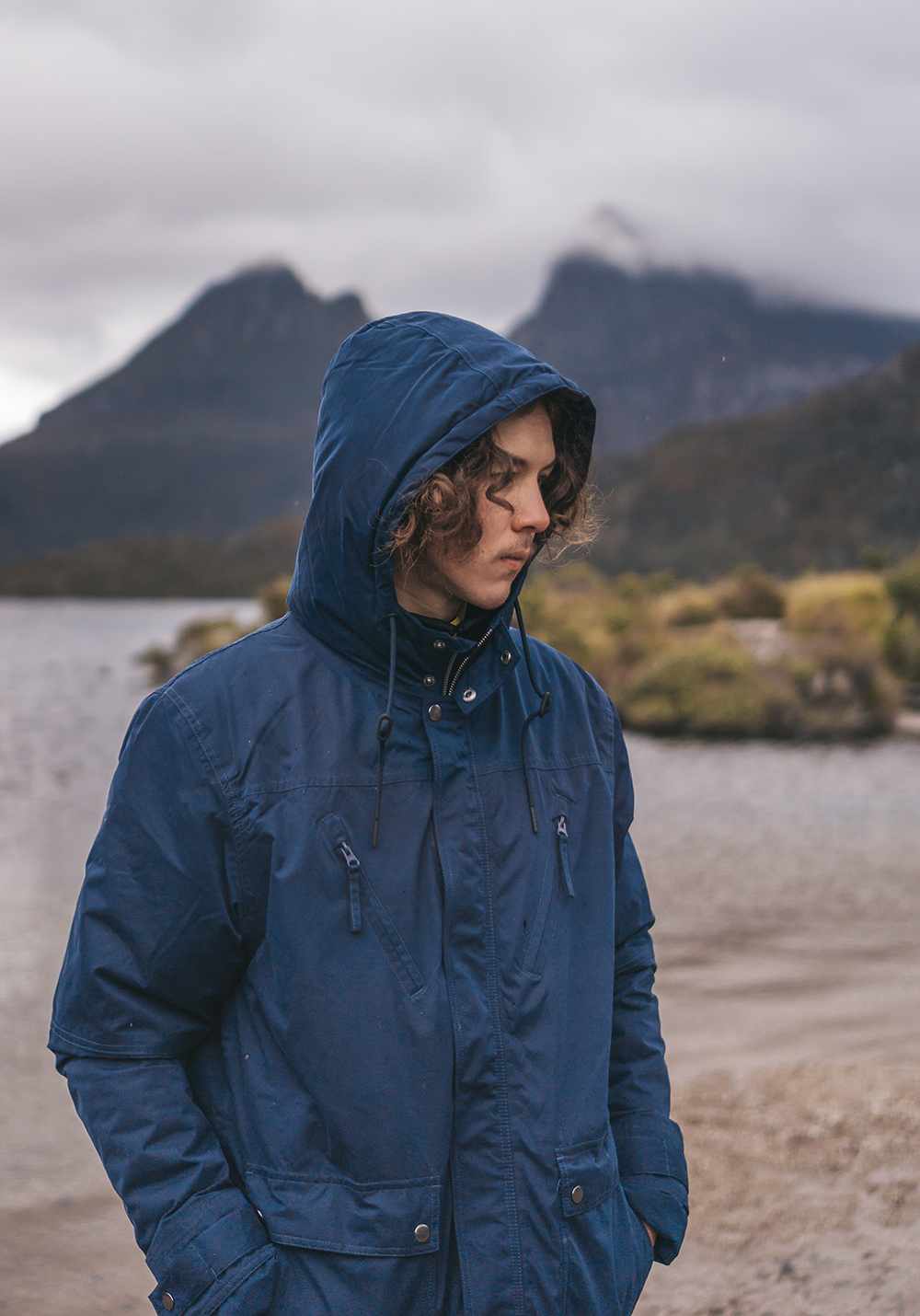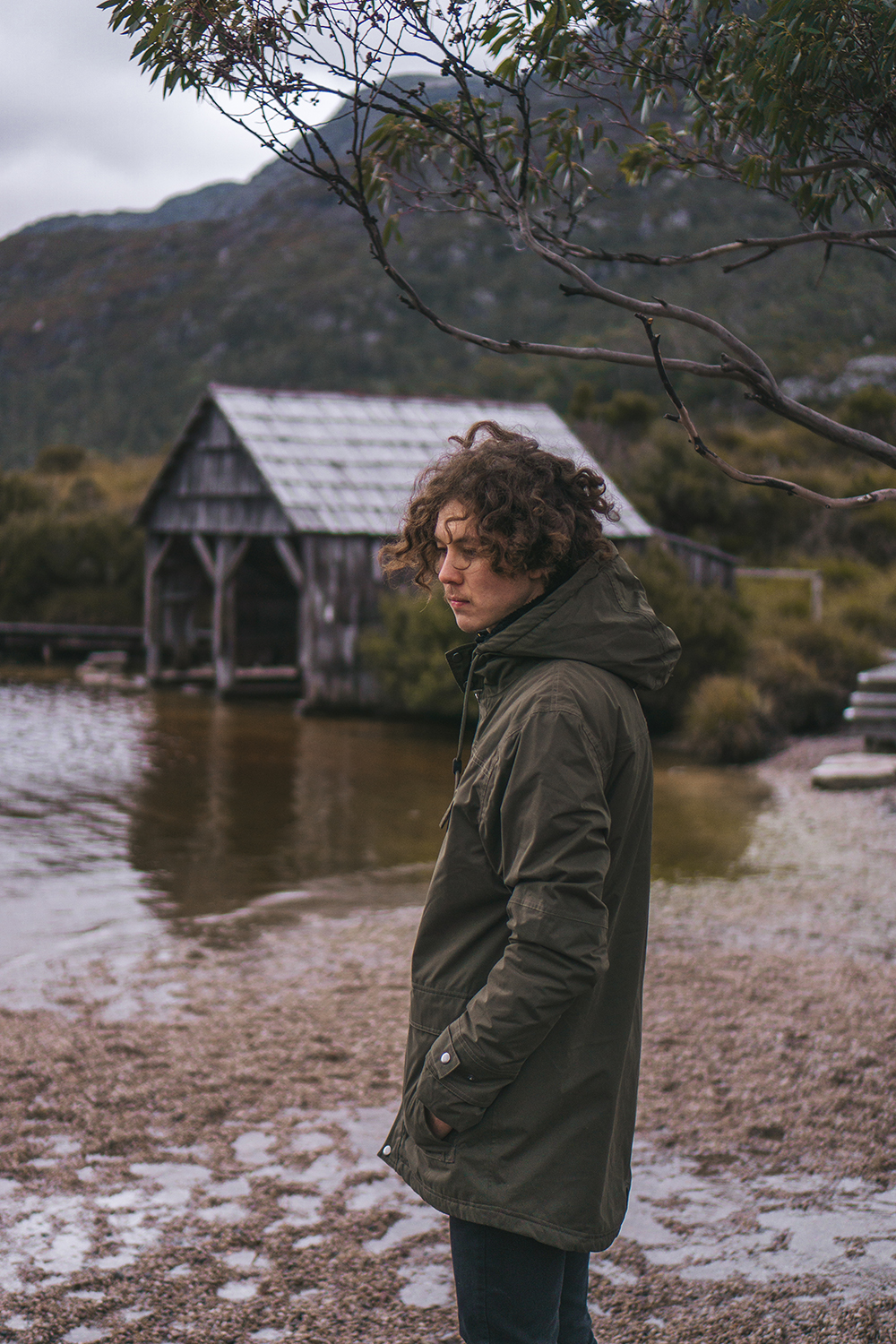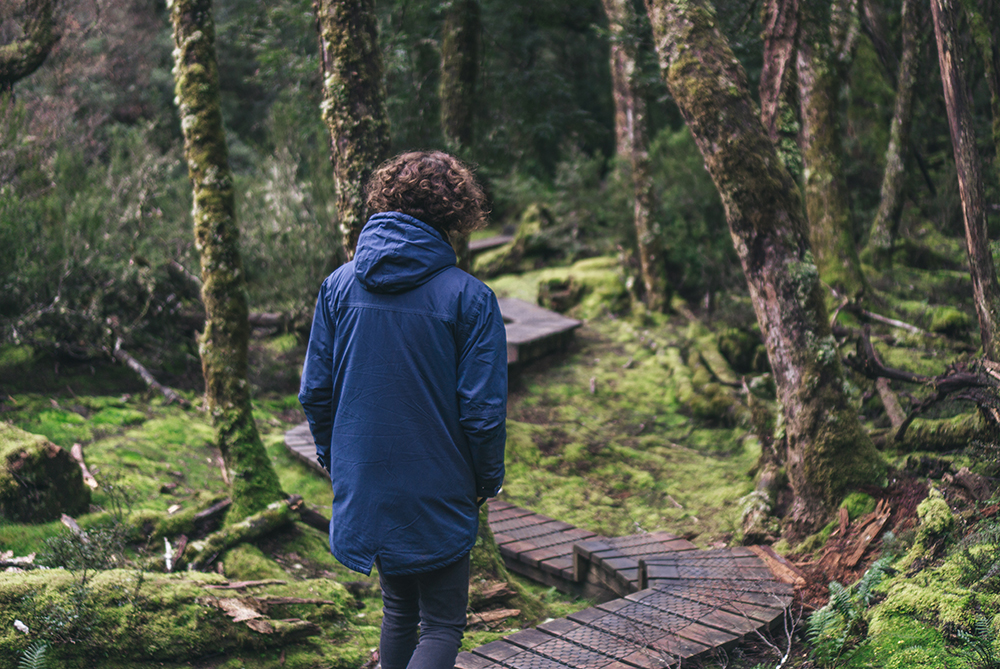 If you too are interested in purchasing a high-quality product, specifically designed for the elements, then it's well worth your time and investment into the new range of jackets on offer at rainbirdclothing.com. You can see more images of both jackets styles below for reference.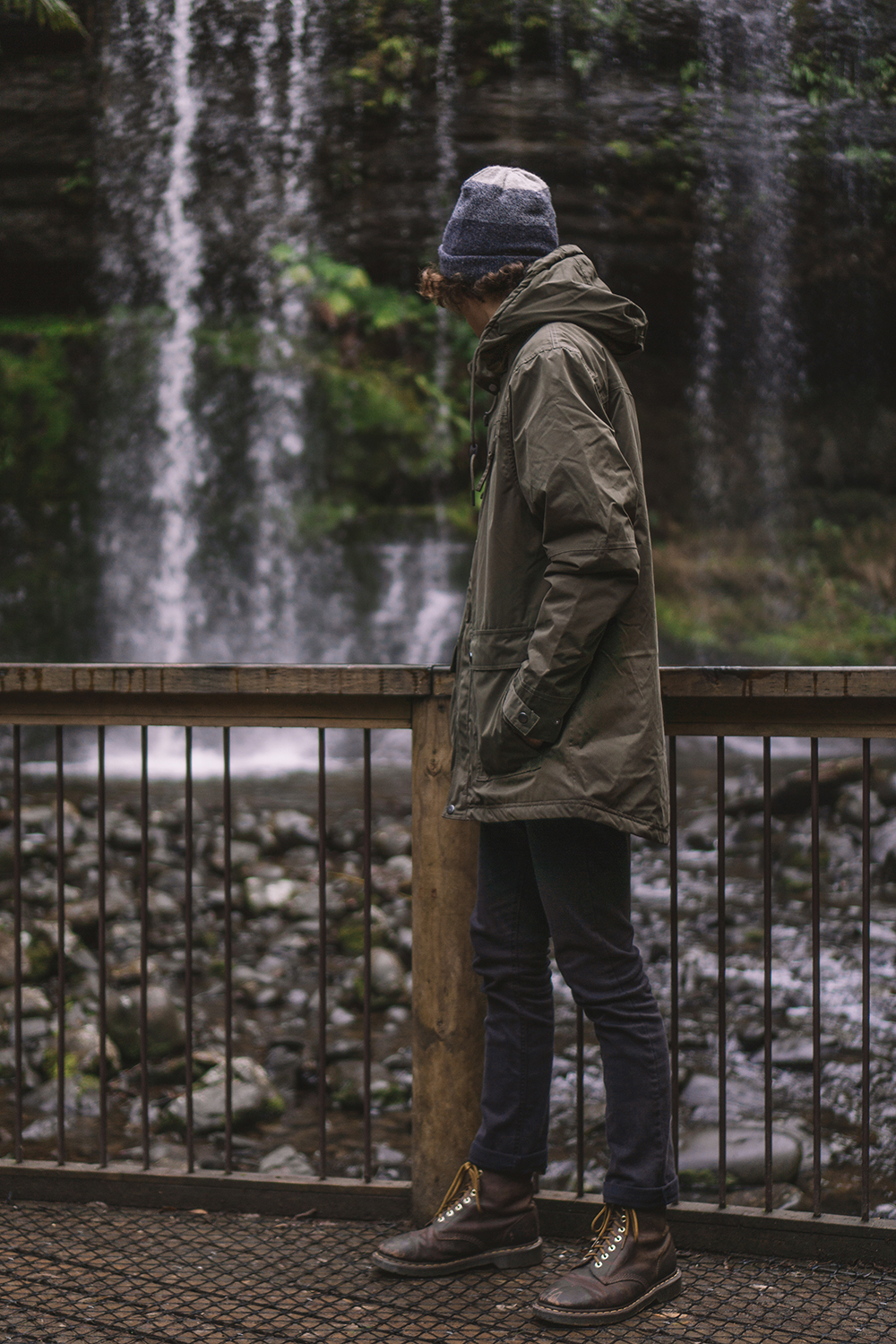 You can follow Rainbird Clothing on Instagram and Facebook. You can also view the entire Rainbird Clothing range right here on their website. That's a wrap on another cold climate adventure. If you have any questions surrounding our travels to Tasmania, or simply wish to learn more about the jackets used on this trip, feel free to comment below and I'll be sure to get in touch asap. Check out Peppers Cradle Mountain Lodge as an option for accommodation. It's the closest hotel to Cradle Mountain, offering the best range of activities and amenities. If you'd like to continue reading more about our specific hike to the Kitchen Hut at Cradle Mountain, I have an excerpt below on a new feature in blog articles I'd like to introduce – I've titled this new addition, 'Track Tales'. It's a more in-depth chat about highlights I personally experienced throughout my travels. Enjoy. See you guys on the next trip! Scotty This blog post was proudly sponsored by Rainbird Clothing.  All opinions and views are my own and are solely based on my own personal experience. Track Tales: Upon reaching Dove Lake at Cradle Mountain you'll notice a variety of trails to conquer. Veering left allows visitors to tackle the Dove Lake Circuit, or hike further afield and on to Hanson's Peak. We opted for the path leading right – an arduous climb that parallels Hanson's Peak at a greater altitude. The goal was to tackle the summit track the following day, but as mother nature would have it, an extreme change in weather conditions would never let us prevail. The trail begins at a relaxed pace, passing partially frozen ponds and a body of water known as the Wombat Pool. From here, the track elevates further via multiple craters and lakes that have formed over the millions of years. The hike is winding, never quite allowing you to see what lies ahead closer to the summit. Step after step, the trail becomes gradually steeper, and much cooler the higher you go. You'll traverse your way up steep cracks in the mountainside, mostly oblivious to the elevation you've now reached. Snow-capped hillsides are within reach, but you're never fully sure if you'll pass over them. The uncertainty for first time hikers at Cradle Mountain is half the excitement of exploring such a region. After almost an hour and a quarter, you'll summit Marion's Lookout. The view is remarkable and allows the first intimate glimpse of the peaks of Cradle Mountain – Little Horn, Weindorfers Tower and Smithies Peak – all composed of Jurassic dolerite columns. From here you make your way right and on toward the Kitchen Hut (a weathered emergency shelter) via a snow plateau. We reached the snow plateau amidst unpredicted sub-zero winds, lashing the hillside between the base of the summit track and Marion's Lookout. The entire landscape quickly became a whiteout, making the track quite difficult to see. Stopping via the Kitchen Hut was a must. Not only for warmth, but to gather our thoughts and marvel in the absurdity of the weather at the time.   After a quick lunch stop, we farewelled other hikers who were braving the summit track and ventured on back down to Dove Lake via the Face Track, and eventually, on towards Hanson's Peak. This section of the track was much more difficult. It's almost all downhill, putting far greater pressure on your joints. The entire route back to the car park was almost a downhill scramble at times. Although less strenuous, it was far more testing then the hike to the plateau. Making it back to the Dove Lake Car Park, you'll be greeted with a serene view of Cradle Mountain. The peaks are quite often shrouded in heavy fog due to the unpredictable weather. It serves as a rather proud reminder of the hike just accomplished in one of Tasmania's most remote pockets of rugged landscape.   Pack accordingly for your trip to Cradle Mountain. Invest in quality gear and be sure to triple check the weather conditions prior to hiking. Always be prepared. Exploring Cradle Mountain was a trip I'll never forget.