Josephine Falls: Cairns Travel Guide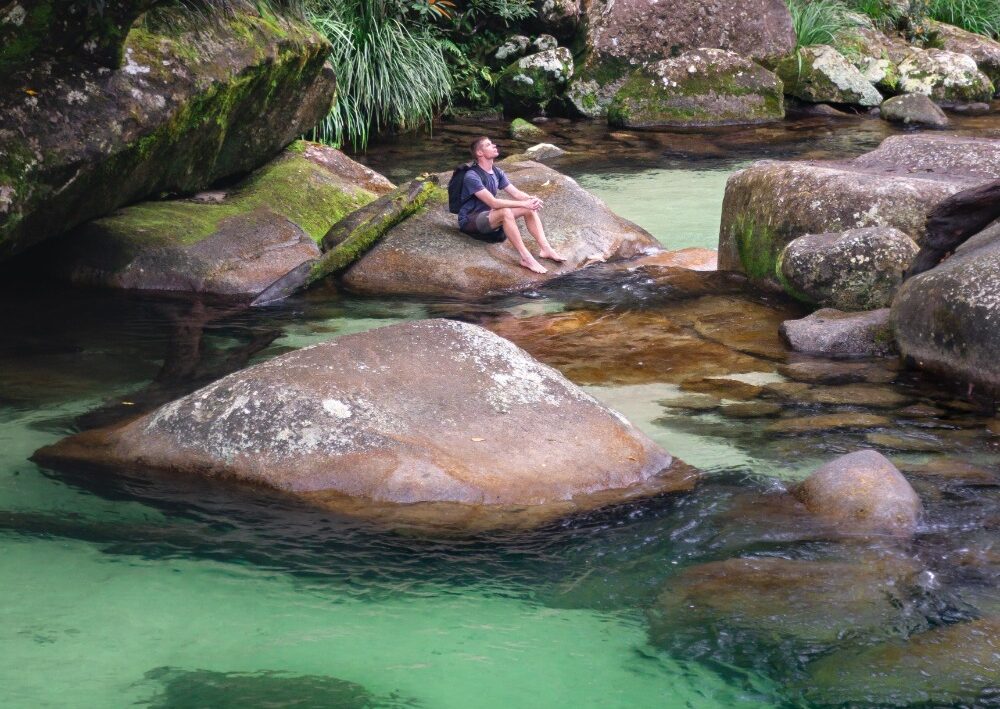 A guide to Josephine Falls, Cairns
Looking for an easy day trip from Cairns that won't break the bank? A visit to Josephine Falls is an absolute must if you're visiting Cairns at any time of the year.
So where is Josephine Falls exactly and how can you see this incredible waterfall and natural swimming hole for yourself? Let's dish out all the juicy details on free things to do in Cairns with a breakdown of what to see and do in the area.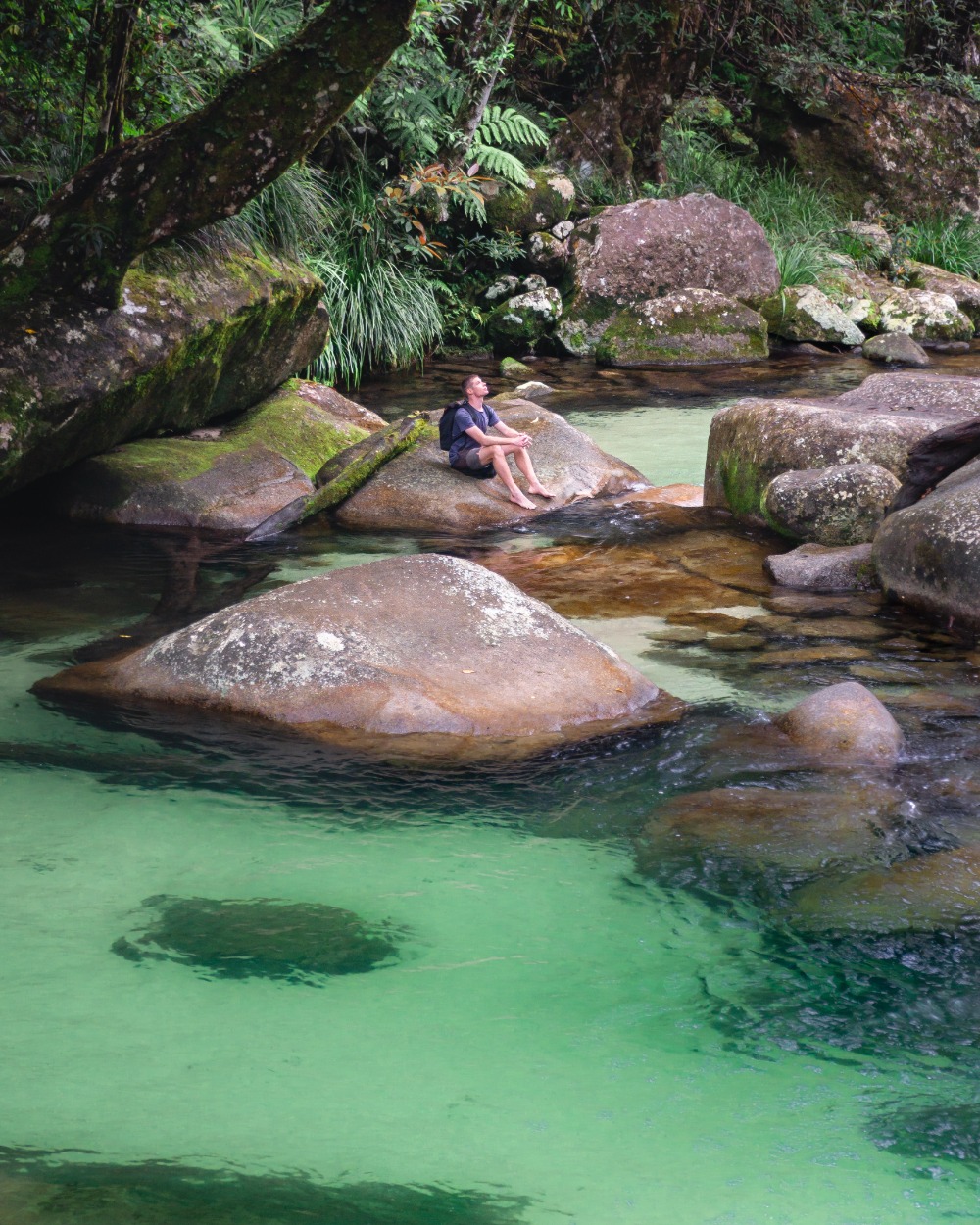 Where is Josephine Falls?
Josephine Falls is located an hour south of Cairns CBD in Far North Queensland, Australia. Nestled right at the foothills of Mount Bartle Frere, this section of Wooroonooran National Park is extremely lush, green and is subject to rain all year round. It's the quintessential Australian tropical rain forest.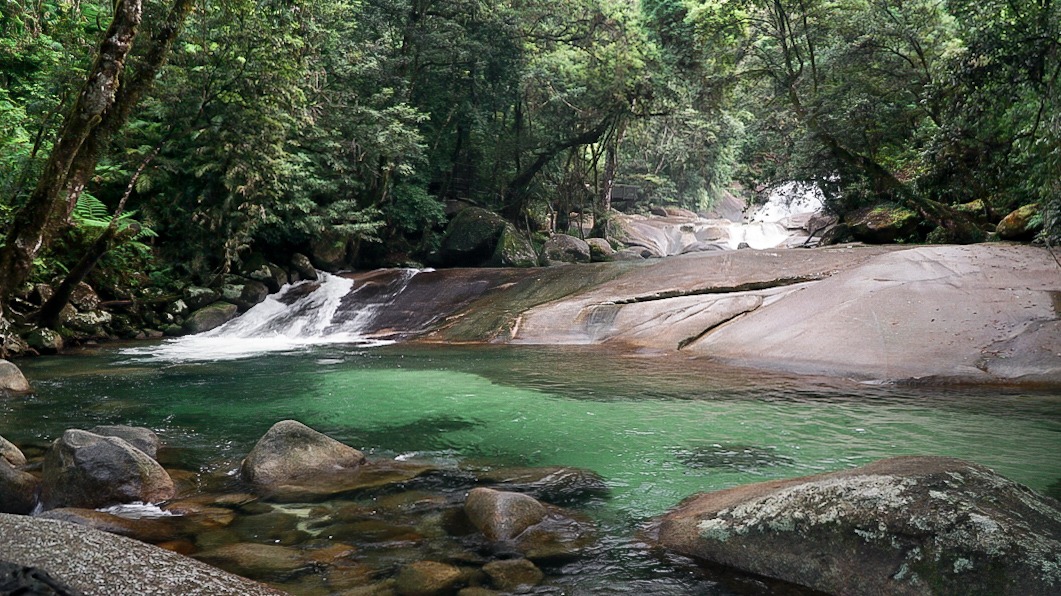 How to get to Josephine Falls
It's a straightforward drive with incredible views towards Mount Bartle Frere and Wooroonooran National Park along the way. If travelling from Cairns, take the Bruce Highway (A1) south, travelling past Babinda Boulders and Mirriwinni. Turn right onto Bartle Frere Road and follow it to the end until you can finally turn right onto Josephine Falls Road.
Park at the car park and take the short 700m walk towards the swimming hole. I'd recommend getting to the falls as early as possible (particularly in the summer months) to avoid the crowds. You'll like have the swimming hole all to yourself for a while if you arrive by 7am.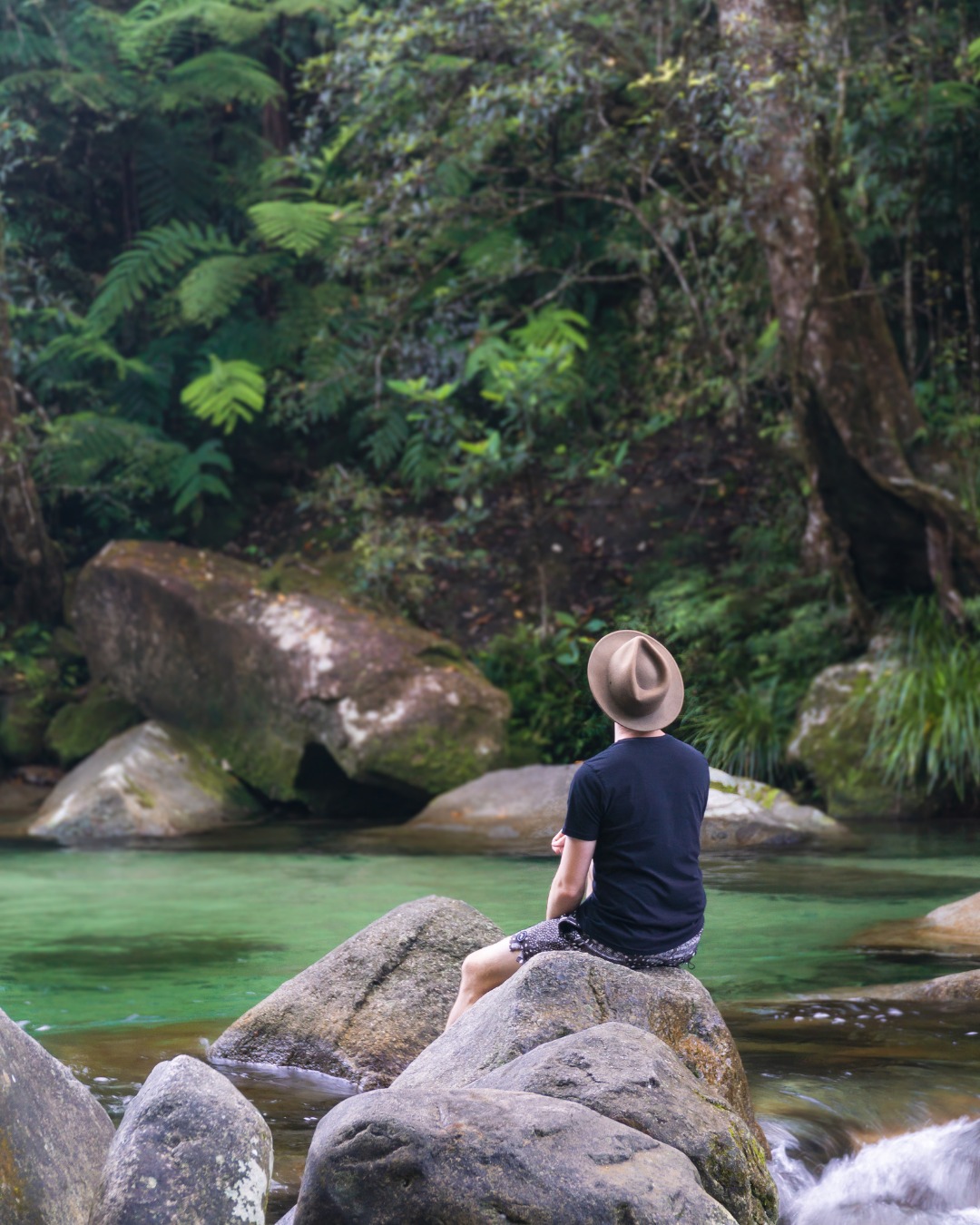 Can you swim at Josephine Falls?
Yes & no! You can absolutely swim at the Josephine Falls swimming hole. It's the first right hand turn you'll take along the trail with stairs and viewing platform. You can not swim at the top section where the main waterfall is located. Avoid swimming after heavy rain however, as lives have been lost at this swimming location.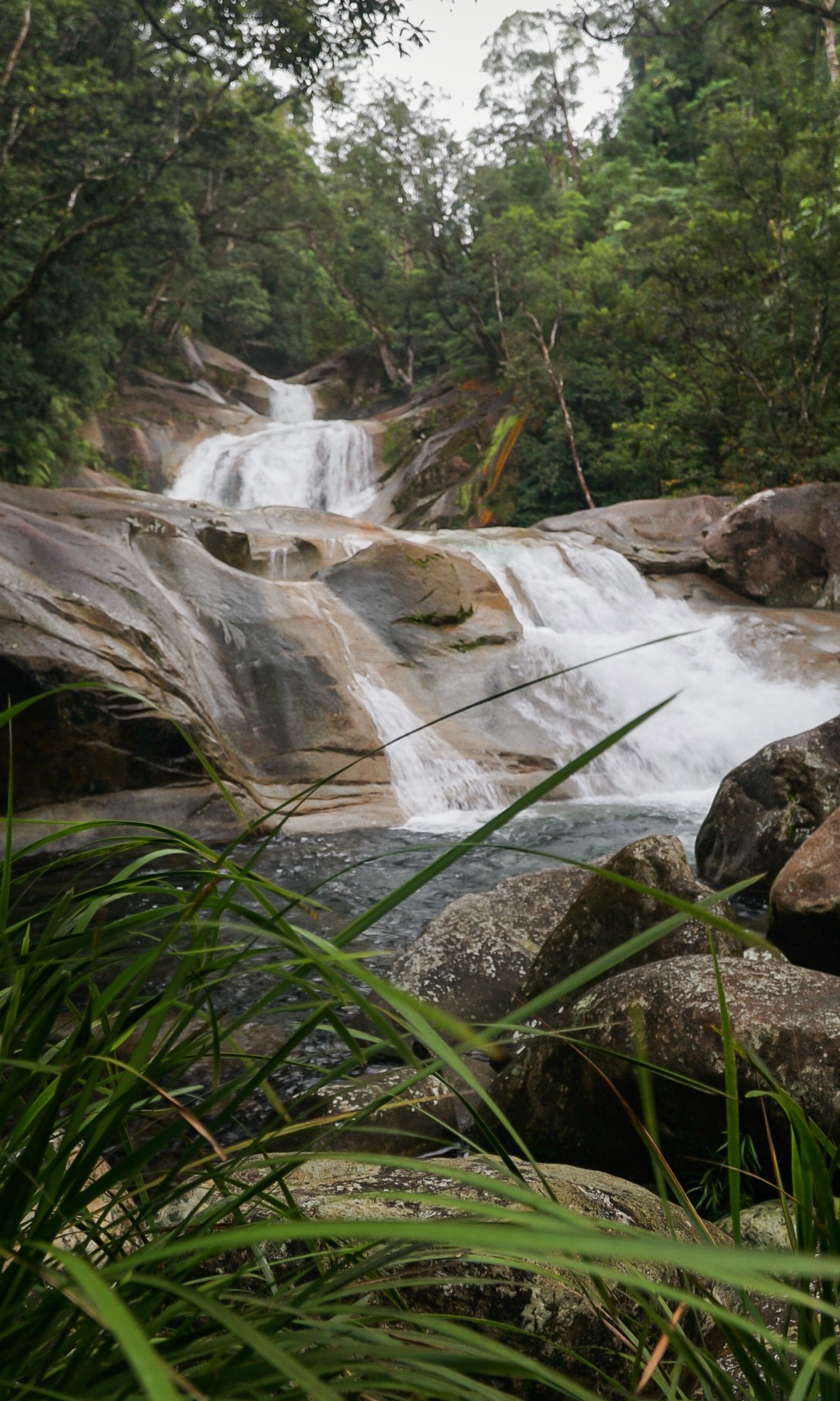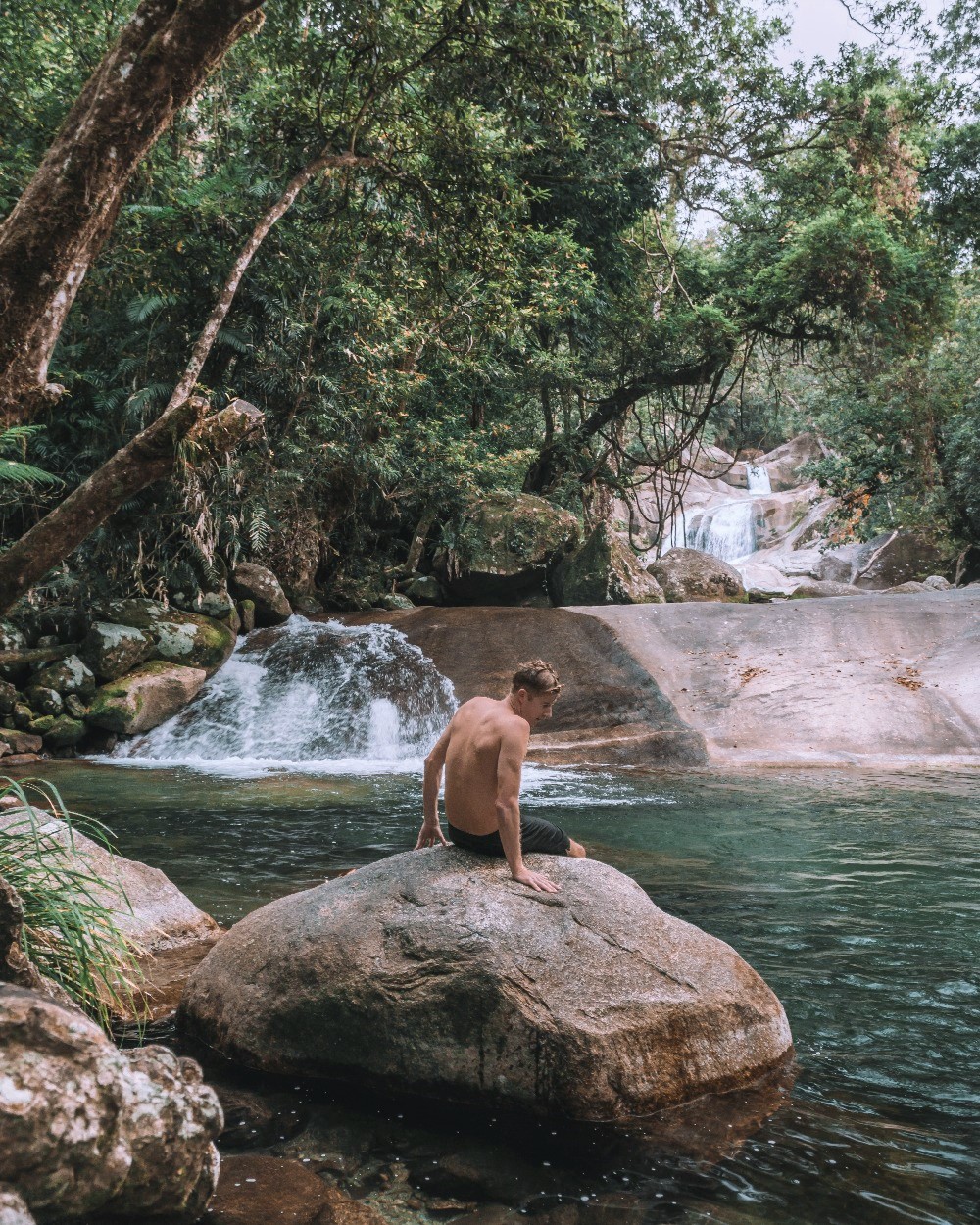 There's also a natural slide that you'll definitely want to take advantage of. It's best to travel during a period of relatively low rainfall to get the ideal water conditions like this image below.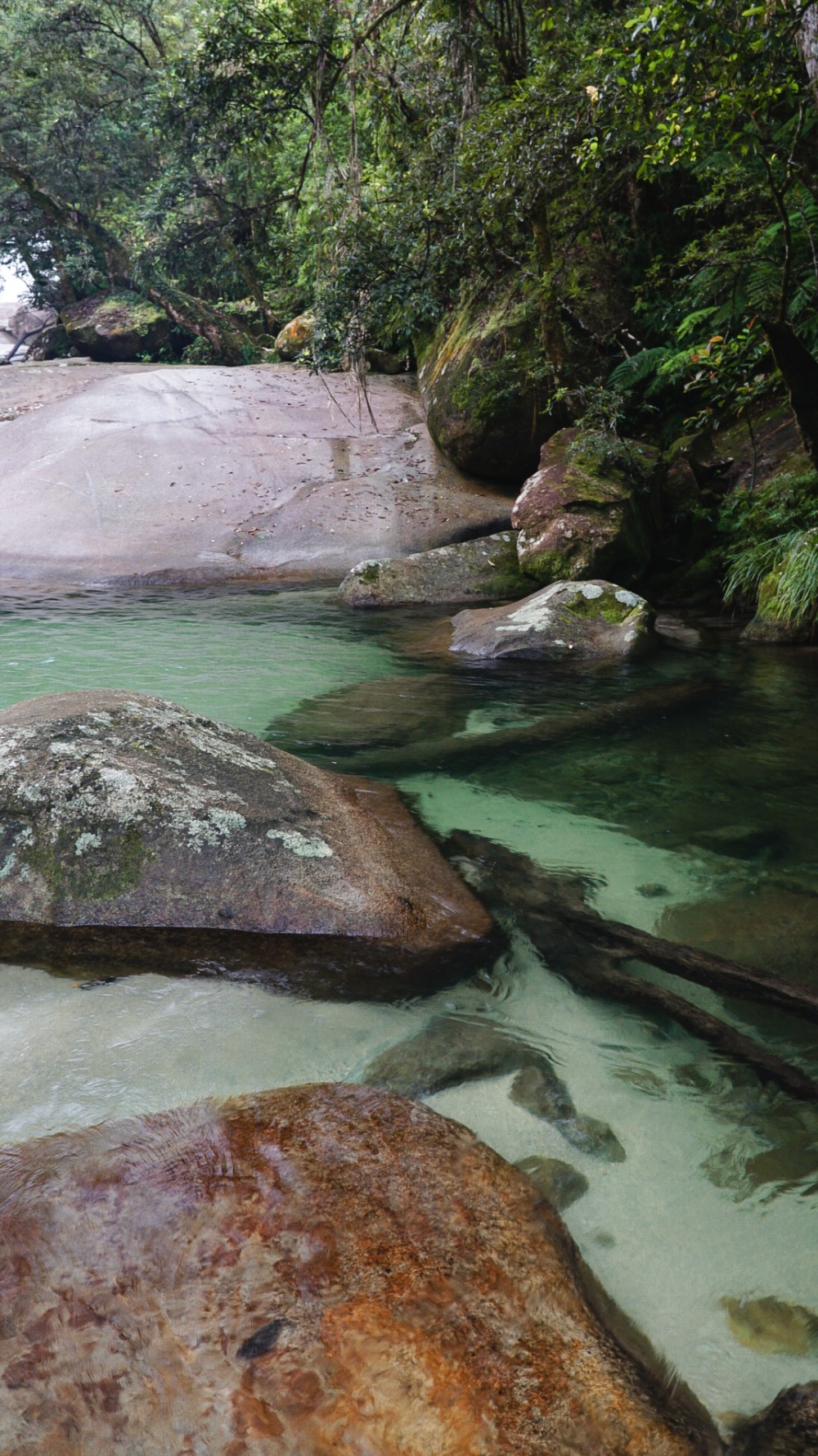 What else is there to do nearby?
Travelling back towards Cairns, I'd recommend a stop in at Babinda Boulders. There's a variety of short walks, viewing platforms and trails you can take to observe the incredible natural rock formations.
There's also a coupe of beautiful rain forest swimming holes you can enjoy at Babinda Boulders. Again, you'll want to make an early start when visiting Babinda as the crowds can build quite quickly in summer. Make sure you stop in at the Babinda Bakery for a bite to eat as well.
That wraps up a quick guide to Josephine Falls and surrounds. I have a more detailed post here on all the waterfalls you can visit near Cairns and The Atherton Tablelands.
Still looking at booking your Cairns accommodation? Check out the top hotels and resorts here.