Fraser Island Australia, Hiking to Lake McKenzie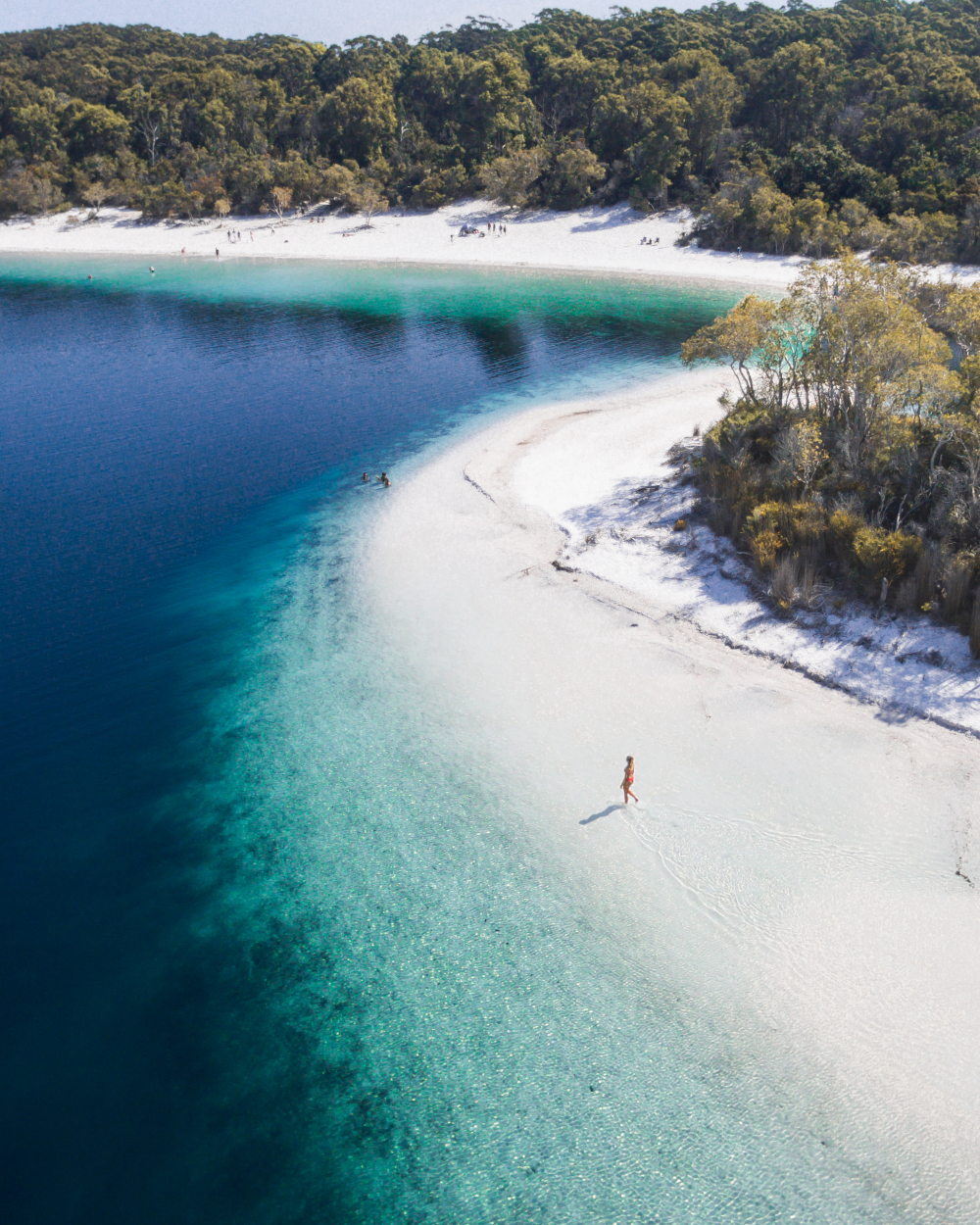 Hiking to Lake McKenzie on Australia's Fraser Island
Location:
Fraser Island is conveniently situated on the East Coast of Australia, just offshore from Hervey Bay, Queensland. Distanced only by a short forty-five minute ferry ride from River Heads, Fraser Island is accessible via 4WD vehicle, on foot as a walk on passenger or by plane. Most commonly, Fraser Island plays host to a large number of adventure enthusiasts looking to utilise a 4WD vehicle to navigate the island's sand tracks, adventure trails and beaches. As the world's largest sand island, Fraser Island showcases an assortment of lakes, beaches, unique wildlife, aboriginal and cultural significance and world heritage listed natural attractions. Protected by UNESCO in 1992, Fraser Island illustrates the absolute significance of past and present geological processes and the complexities of biological evolution. Fraser Island continues to be an environmental cornerstone, highlighting the rich natural diversity that's often synonymous with the Australian landscape.
The following post details the hike from Kingfisher Bay Resort, right through to Lake McKenzie – and yes, it's actually achievable and all without the use of a 4WD! The hike is the perfect opportunity for families or groups looking to travel on a budget and immerse themselves in the natural beauty of the island. In addition, we'll look to showcase Fraser Island's most unique and beautiful locations, the best places to stay and reveal the best adventure activities and beauty spots.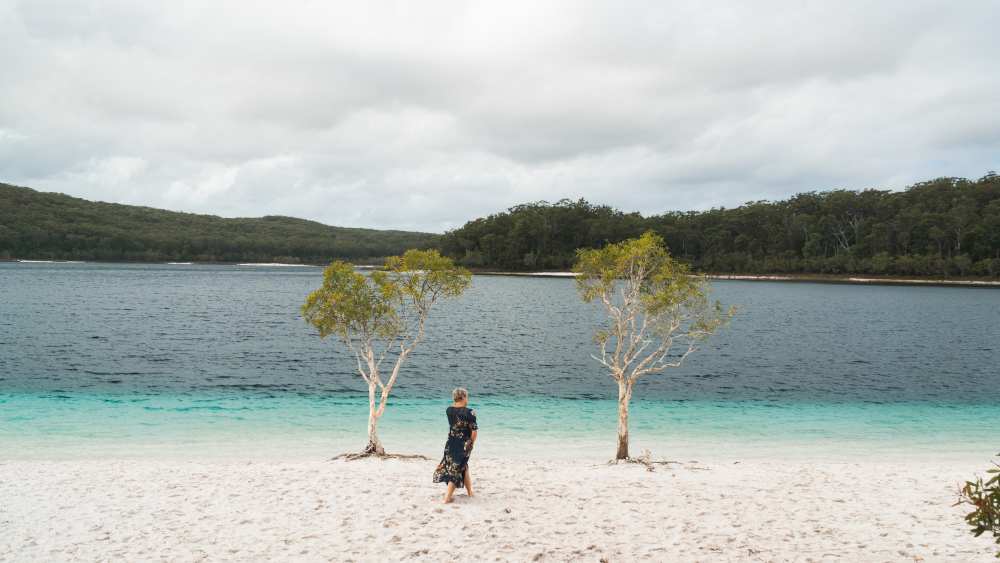 How to get to Fraser Island:
Getting to Fraser Island is simple. By vehicle, take the short forty-five minute ferry ride from River Heads, Hervey Bay or alternatively via Inskip point, just north of Rainbow Beach. From Brisbane, a trip to Hervey Bay should take approximately three and a half hours by car and an hour and a half if travelling south from Bundaberg. Additionally, Air Fraser runs light aircraft flights from the Sunshine Coast Airport and Hervey Bay based on your travel requirements. Checkout their website here to arrange a once in a lifetime experience or to peruse their list of travel and tour options for your Fraser Island escape.
Fraser Island Accommodation:
It goes without saying, but the go-to accommodation option is deservedly held by the team at Kingfisher Bay Resort, Fraser Island. This was my second stay at the eco resort, and with very good reason. Kingfisher Bay Resort boasts a total of 152 rooms, all with their own individual, unique views of the surrounding landscapes. When booking accommodation at the resort, choose from a beautiful selection of bay, woodland or lagoon panoramas to accompany your room type. The resort offers a range of accommodation styles suited to all travellers. Everything from standard rooms, villas, houses and wilderness lodges – each with their own set of individual perks.
Linked by beautiful, winding walkways, all rooms at the resort are well appointed and within close proximity to the resorts restaurants, beaches, pool areas and front desk facilities. The thing that separates Kingfisher Bay Resort from the rest, is its ability to couple an immersive nature experience with a contemporary and modern twist. The resort's architecture and layout stays true to the origin of the island's natural habitats and landscapes, all while showcasing unique Australian dining and hospitality experiences. As an eco resort, there is a conscious and seamless integration of the resort's structure with the natural surroundings of Fraser Island, paying homage to the original land and diverse ecosystems that it's so well known for.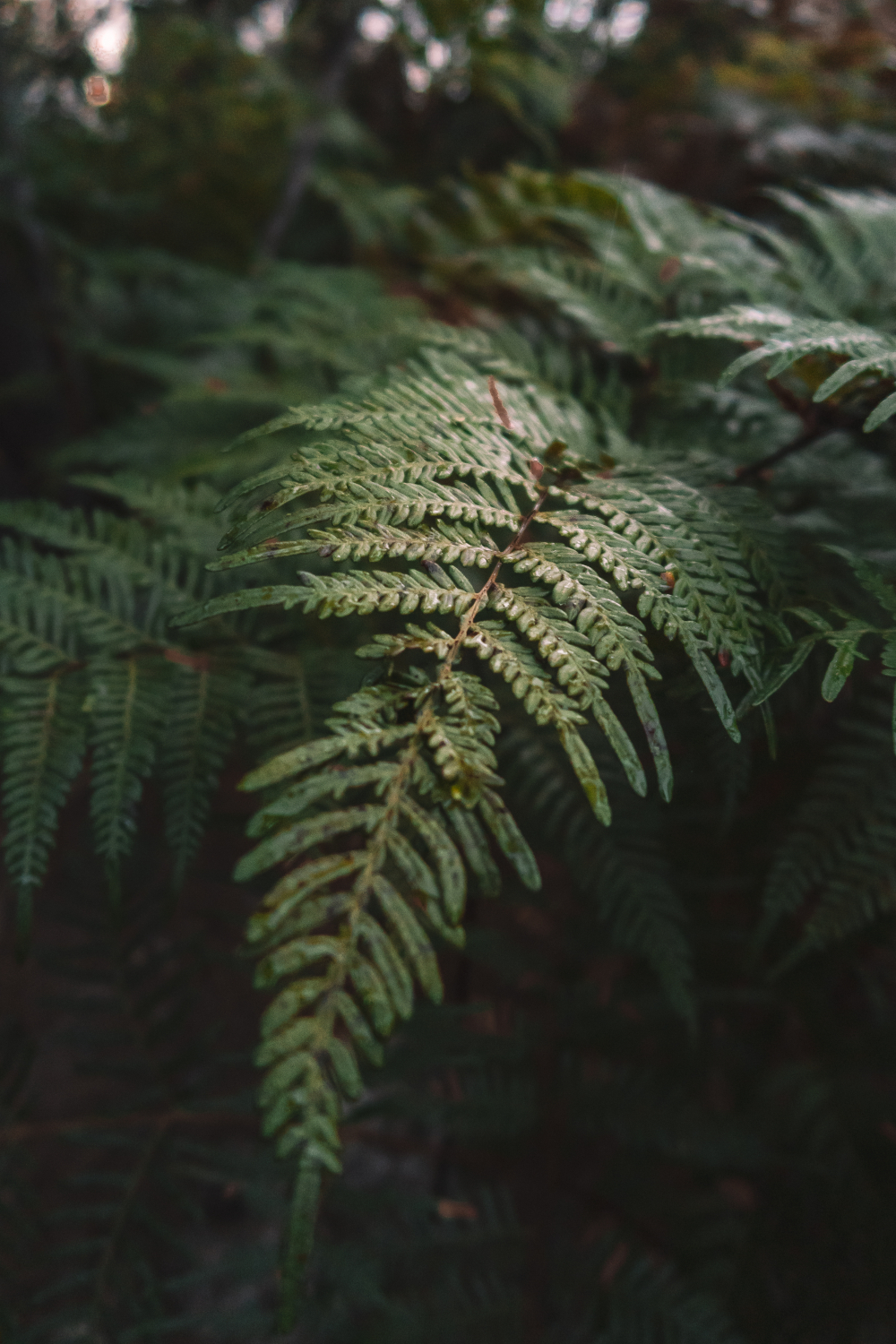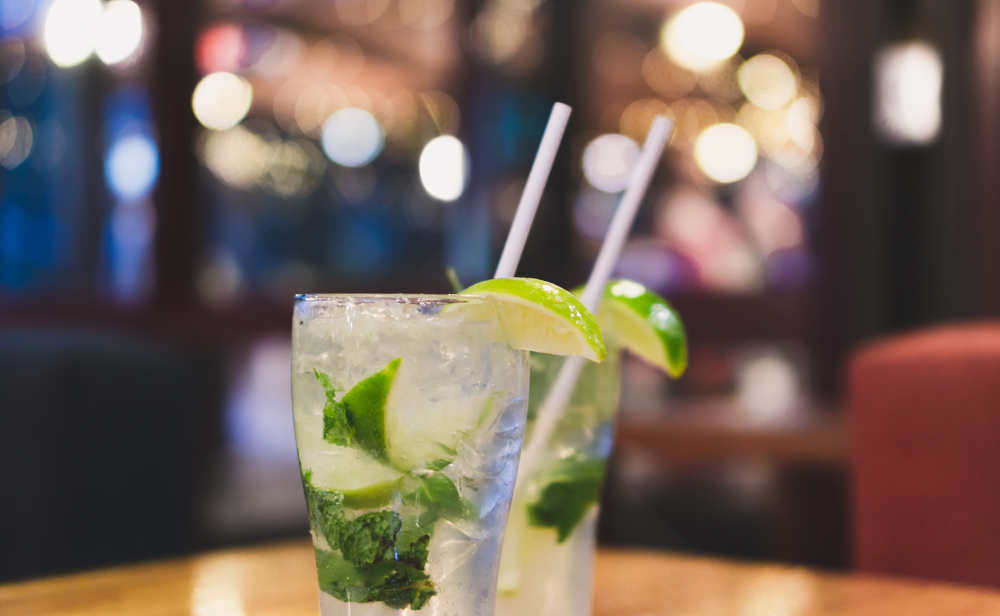 Dining at Kingfisher Bay Resort:
Kingfisher Bay Resort guests are treated to a variety of food and dining options during their stay. The award winning Seabelle Restaurant hosts a unique degustation menu for an unparalleled and authentic Australian dining experience. Looking to unwind after a long day out on the 4WD tracks? Sit back and enjoy a drink in the Maheno Bar and Restaurant, or simply take in the beautiful panoramas down at the Sunset Bar and watch the sun set over the water (one of only a handful of places to do so on the East coast of Australia). The Maheno Bar & Restaurant offers a fantastic menu that also couples the indulgences of a buffet style salad bar. Alternatively, if you or your family are searching for a more casual beach side dining option, head on down to the Sand Bar and enjoy bistro style meals out on the deck, overlooking glimpses of the Great Sandy Strait and panoramas toward Hervey Bay and beyond.
To find out more about booking your stay with Kingfisher Bay Resort, head to their website here for more information.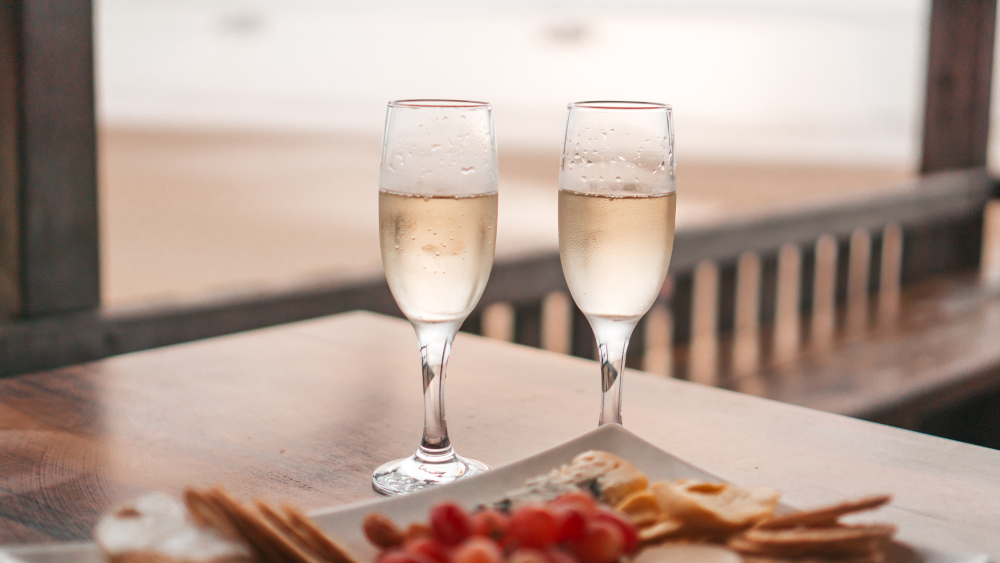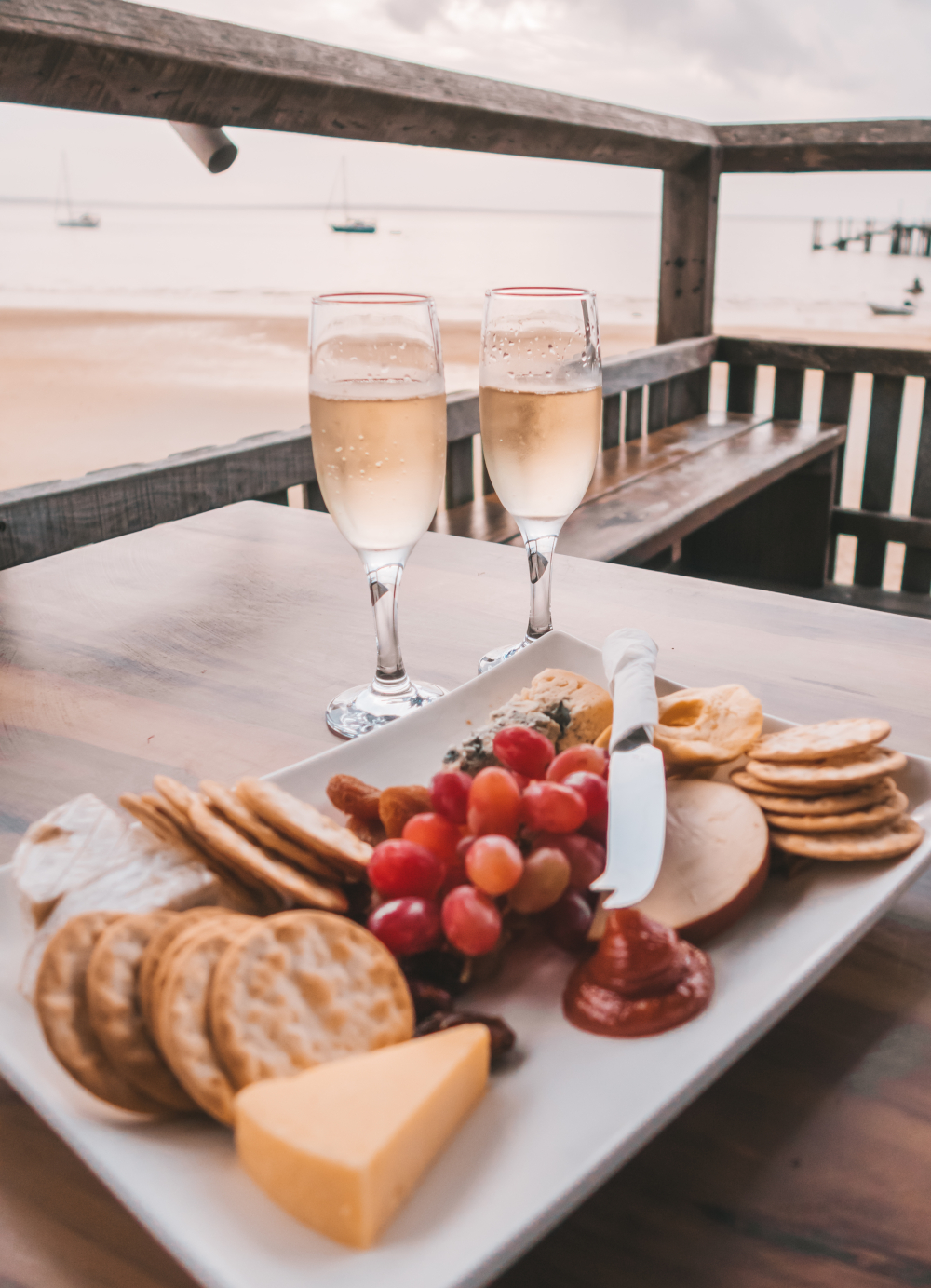 Kingfisher Bay Resort Activities:
The list of holiday activities are endless at Kingfisher Bay Resort. Anything and everything from whale watching cruises to a fully guided 4WD tour of the island with Fraser Explorer Tours are all at your disposal. While uncovering the hidden gems on a day tour might enthuse even the most well travelled individual, activities at the resort will have everyone entertained, educated and engaged. The coveted Fraser Island Day Spa awaits those hikers after a long day of walking the trails or those simply looking to unwind and relax. With an array of treatments available, we'd recommend booking in advance. The Island Day Spa is open Tuesday-Sunday, 10am-5pm. We couldn't recommend the day spa enough! After a revitalised treatment at the spa, simply sit back and enjoy the perfect sunset over the water with a drink in hand at the Sunset Bar. Other activities include night walks and guided nature tours. These are all available and hosted by your friendly and welcoming Kingfisher Bay Resort rangers. To find out what's on in the month you're visiting the island, simply head on over to the Kingfisher Bay Resort website and download your 'What's on Guide' for more details and information.
Your experienced Kingfisher Bay Resort rangers are full of fantastic knowledge and insight into the island's heritage and ecological significance. Keep an eye out for Ranger Tess and Ranger Robin around the resort. Both rangers are very passionate about the history and natural importance of Fraser Island and are more than happy and excited to answer any of your questions. Ranger Tess and Ranger Robin conduct many of the guided nature tours and activities on the island, so be sure to say g'day should you see them around.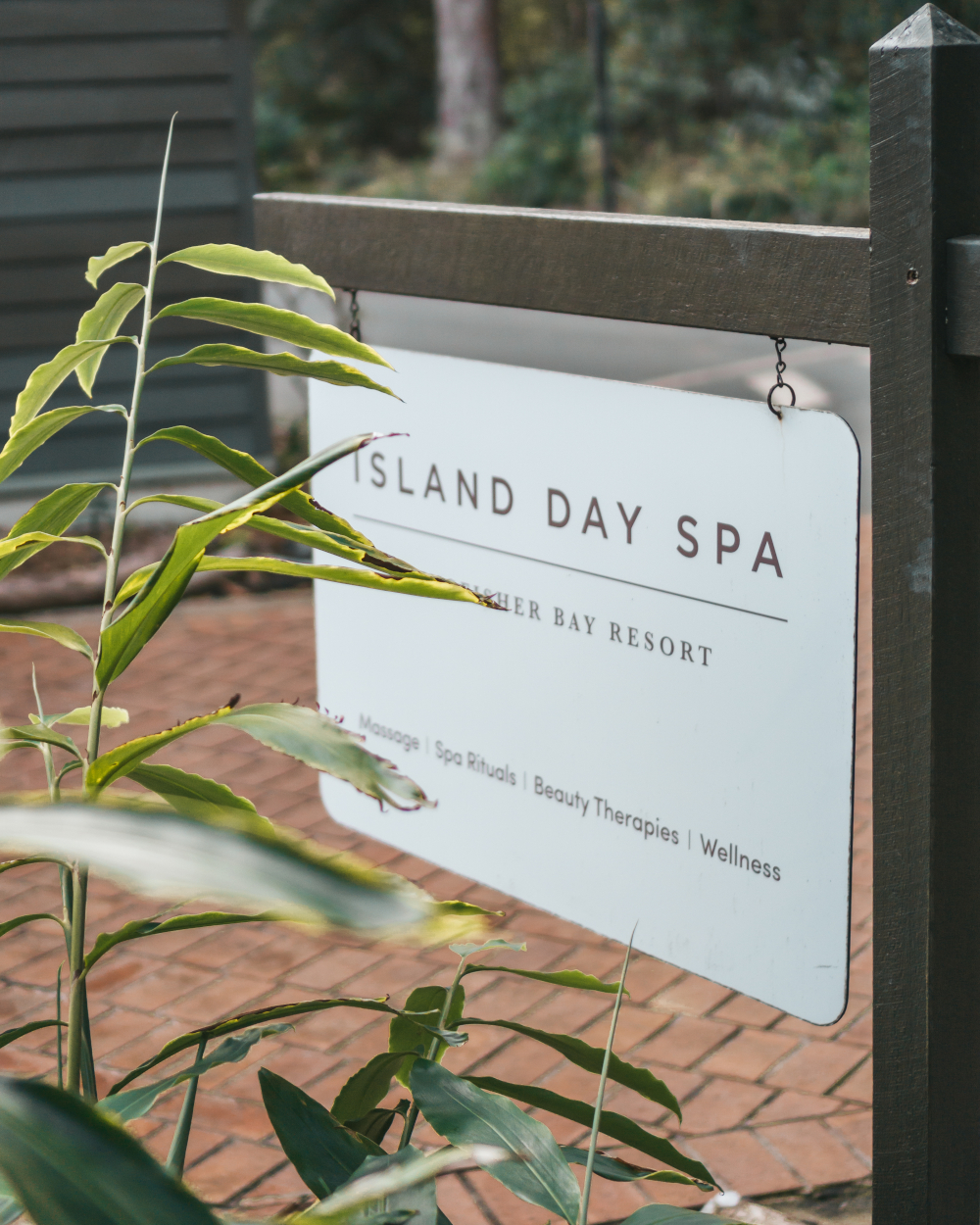 Beyond Kingfisher Bay Resort:
The list of outdoor based adventure activities are really where Fraser Island excels. While the resort offers its own set of unique holiday activities, there's a whole lot more to uncover, extending beyond the footsteps of your resort room.
For a long time now, I've wanted to complete the hike from Kingfisher Bay Resort to Lake McKenzie – venturing on foot through one of the most diverse and impressive natural landscapes in Australia. The hike saw us journey through ancient rain forest, towering bush lands and views that stretch for miles. It's a fairly straightforward two and a half hour journey from the comforts of your room at Kingfisher Bay Resort, upward through the resort valley and on toward the azure fresh waters of the world recognised Lake McKenzie. Lace up those hiking boots because I'd absolutely recommend this hike to anyone! I wanted to show others that you don't need a four wheel drive vehicle to access and enjoy the absolute beauty of Fraser Island. This activity is family friendly and achievable for just about anyone of any age. While steep in some sections, the track is well maintained and well marked. Stop by the front desk to grab yourself a self guided walking map for your trek – It certainly comes in handy.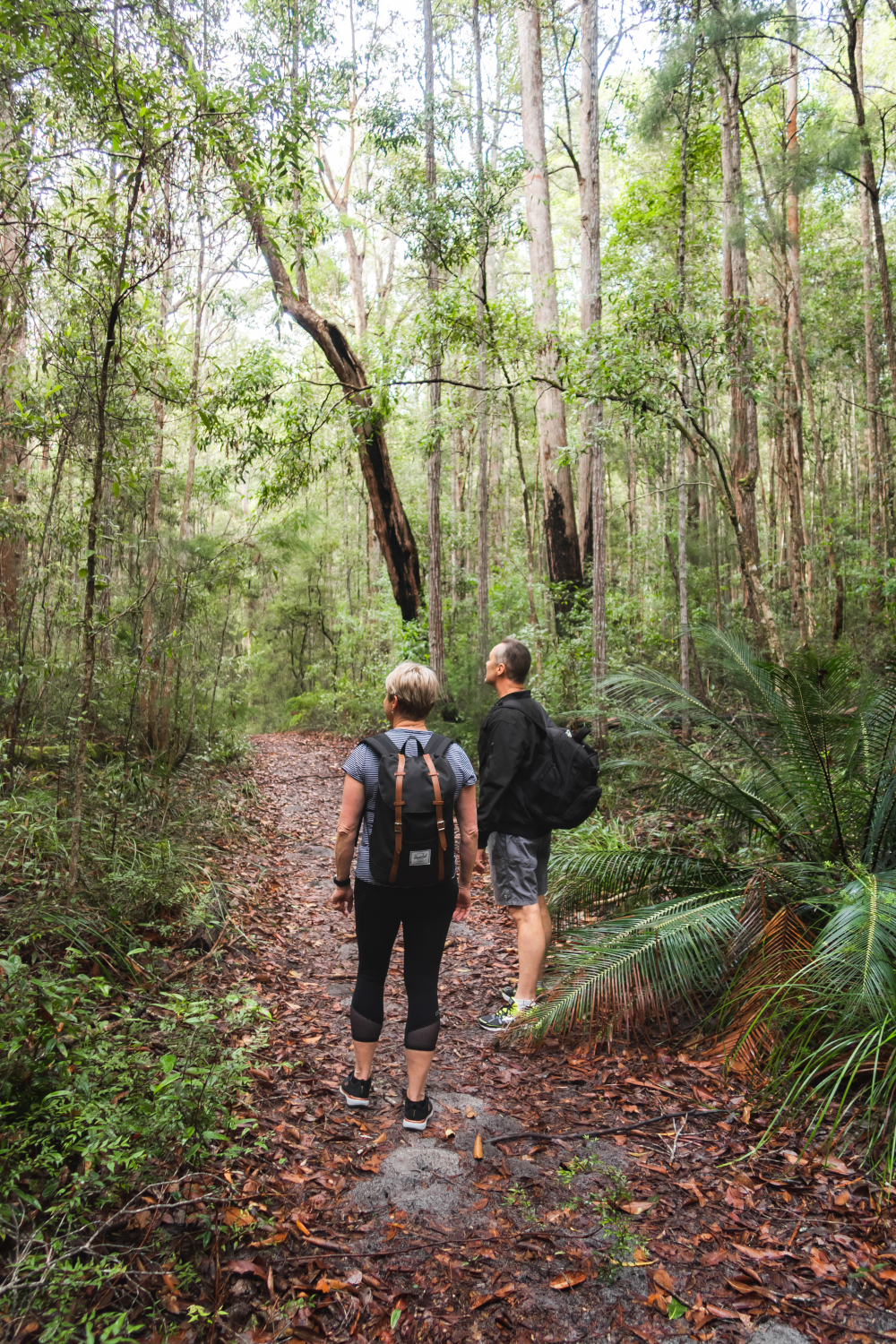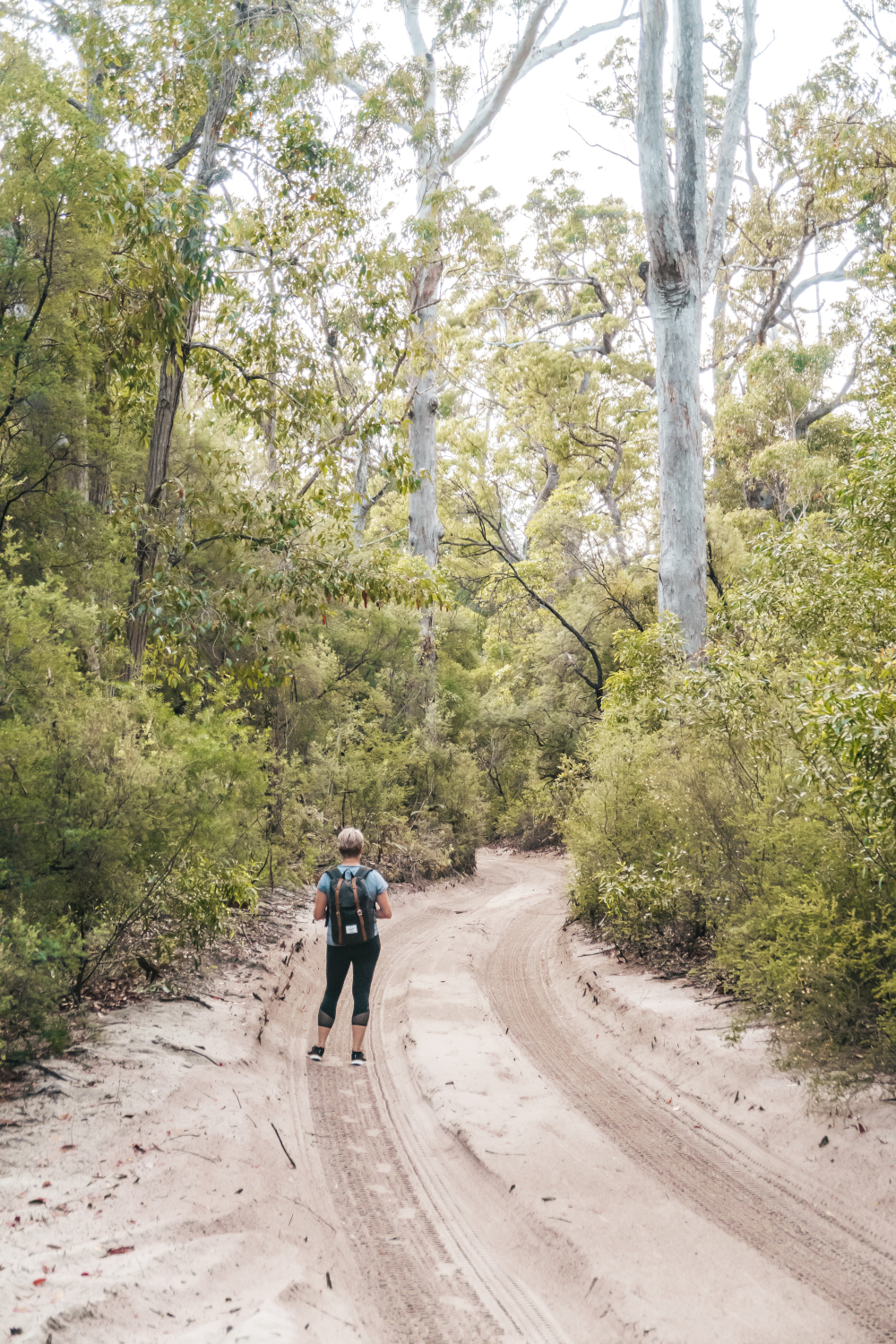 I'd recommend making an early start to arrive into the lake by 9:30/10am. If completing the return section, you'll need to allow yourself plenty of time on the back end of the hike. While the journey you embark on into the lake is entirely at your own discretion, I'd recommend taking breaks at each trail marker or significant trail junctions along the way. Your self guided hiking map clearly lists the major track junctions and crossings, so be sure to read them carefully to avoid any wrong turns. If all goes well, you'll be lakeside, admiring the beauty of Lake McKenzie in under two and half hours. A majority of the trail is comprised of compacted sand, so wear appropriate attire to compensate for that. As always, look out for each other and ensure you're drinking plenty of water.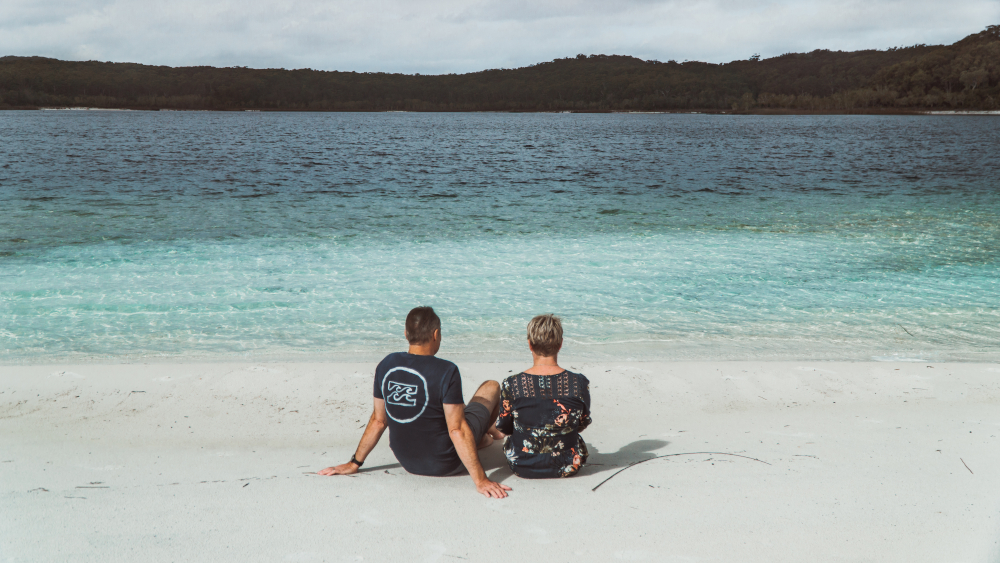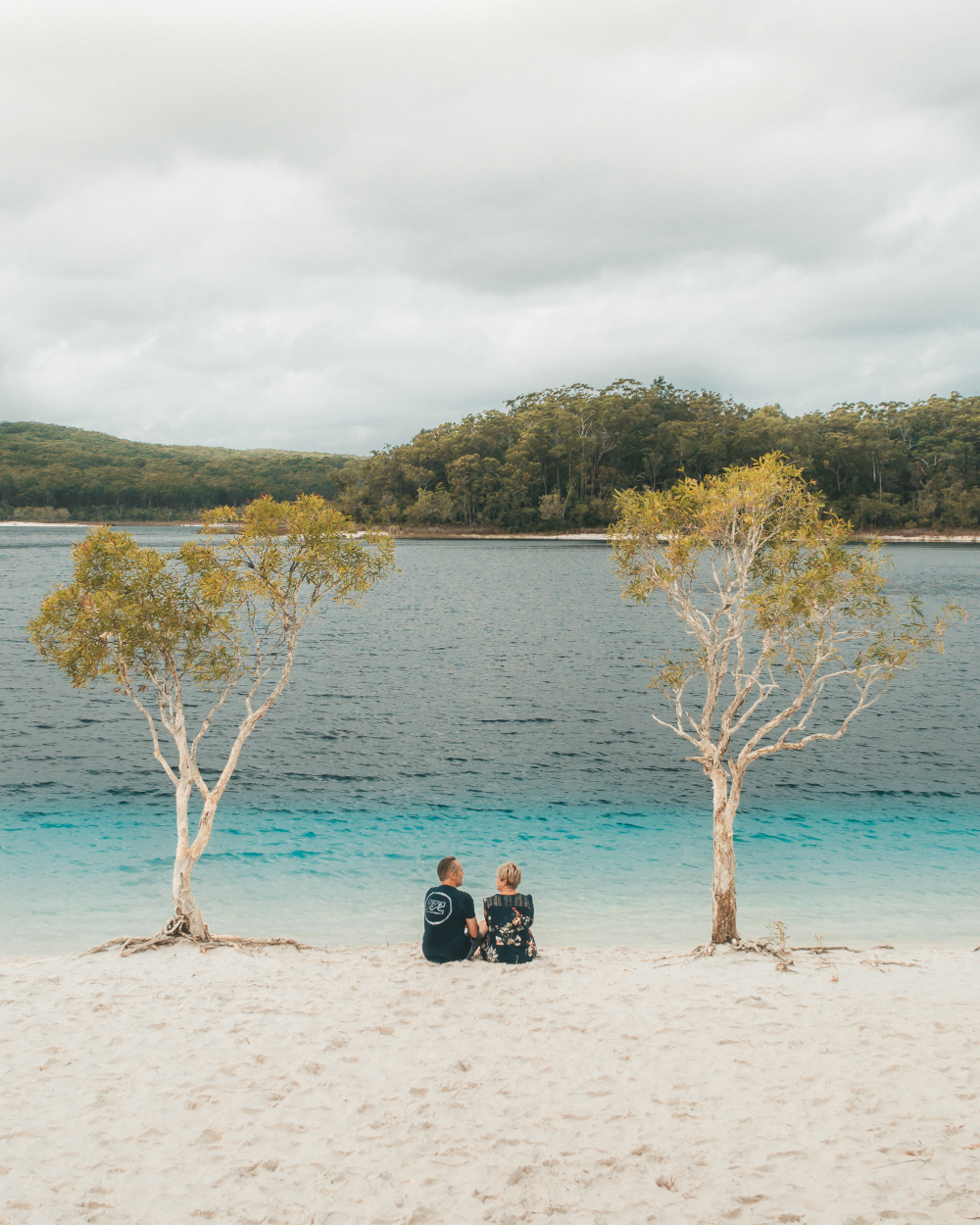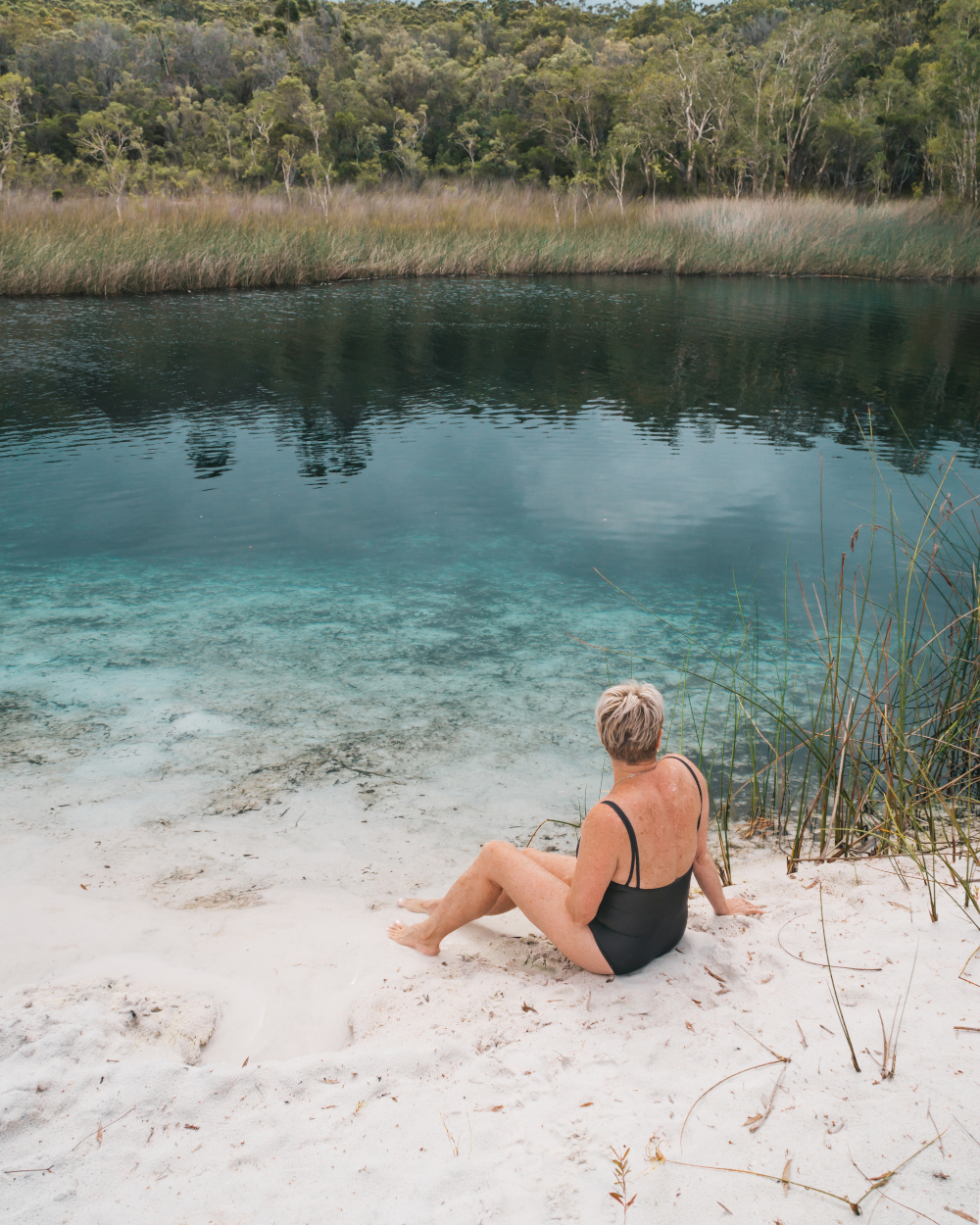 Lake McKenzie is a perched lake, whereby the lake bed is comprised of organic and natural matter, collected over time from the surrounding landscapes. The lake collects only rainwater and is not fed by any other form of stream or groundwater. The impermeable layer of organic matter prevents rainwater from draining away, making it a rather unique lake form. Pure silica sand gives Lake McKenzie that iridescent blue colour closer to the shoreline, attracting visitors from all over the world.
See the attached link here to download a list of the self-guided hikes that are on offer whilst visiting the island.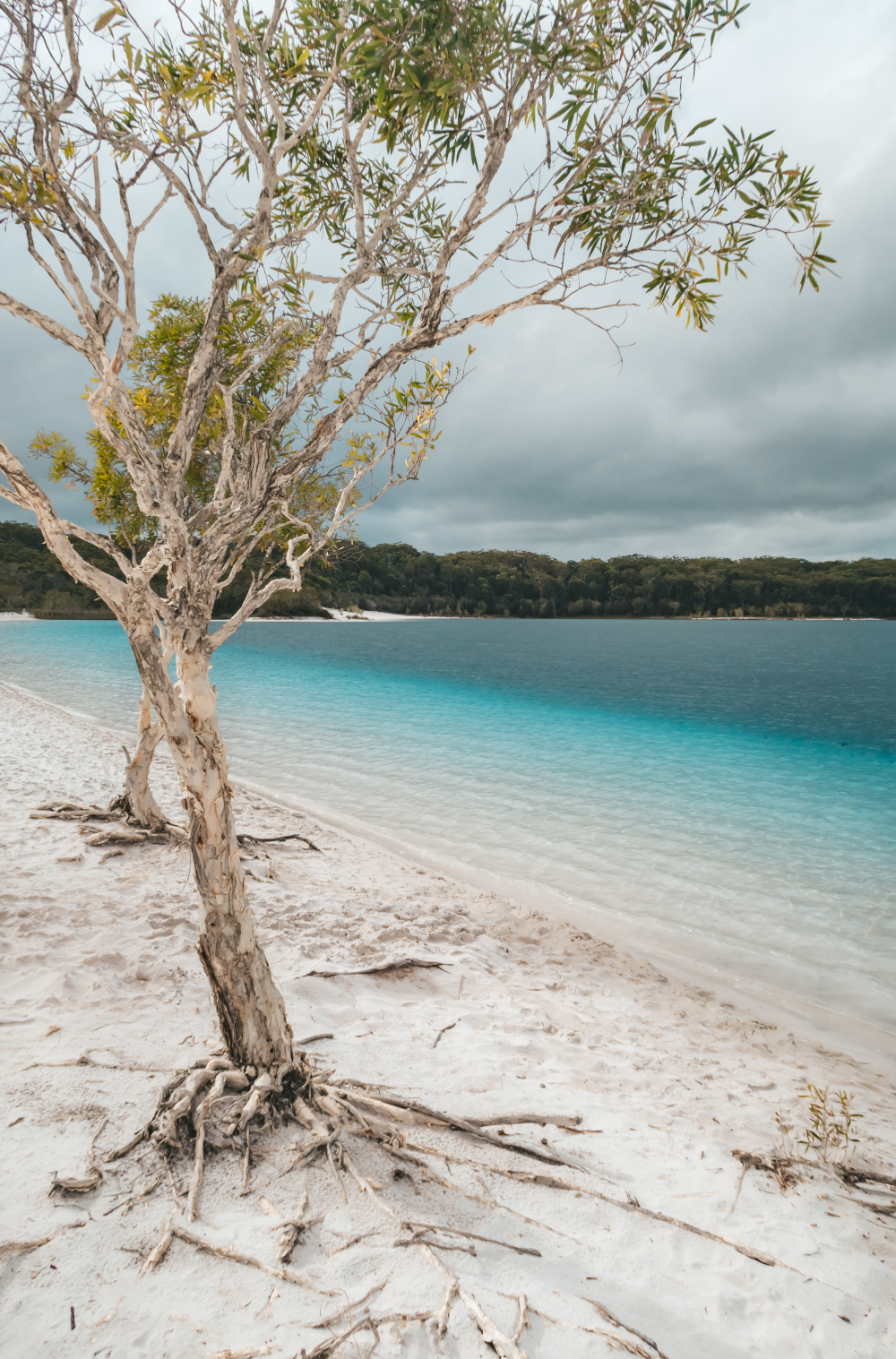 Fraser Explorer Tours:
If it's adventure you seek, jump aboard one of the island's Beauty Spots expeditions with Fraser Explorer Tours. Operating from Kingfisher Bay Resort, you'll embark on a full day tour visiting the island's most iconic natural attractions. The tour includes lunch and/or morning or afternoon tea.
Locations visited include:
Lake McKenzie

Eli Creek

The Pinnacles

The Maheno Shipwreck

Central Station and Wanggoolba Creek

Pile Valley and the Satinay Forests.
A highlight on this full day tour was getting up close and personal with some of the oldest trees on the planet (750+ years old) and finally getting to visit the incredibly clear Wanggoolba Creek at Central Station. Keep your eyes peeled for the fresh water eels that frequent the stream.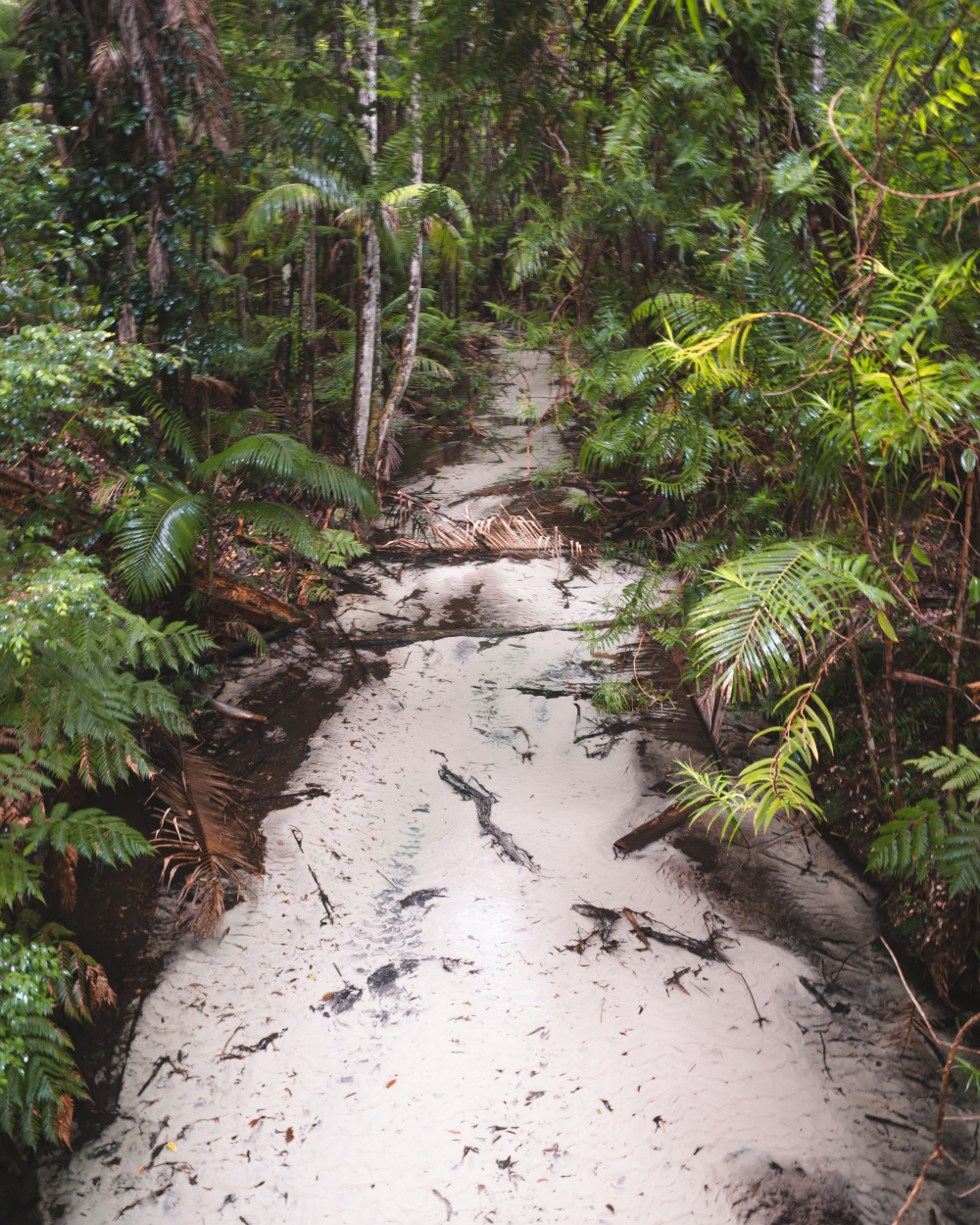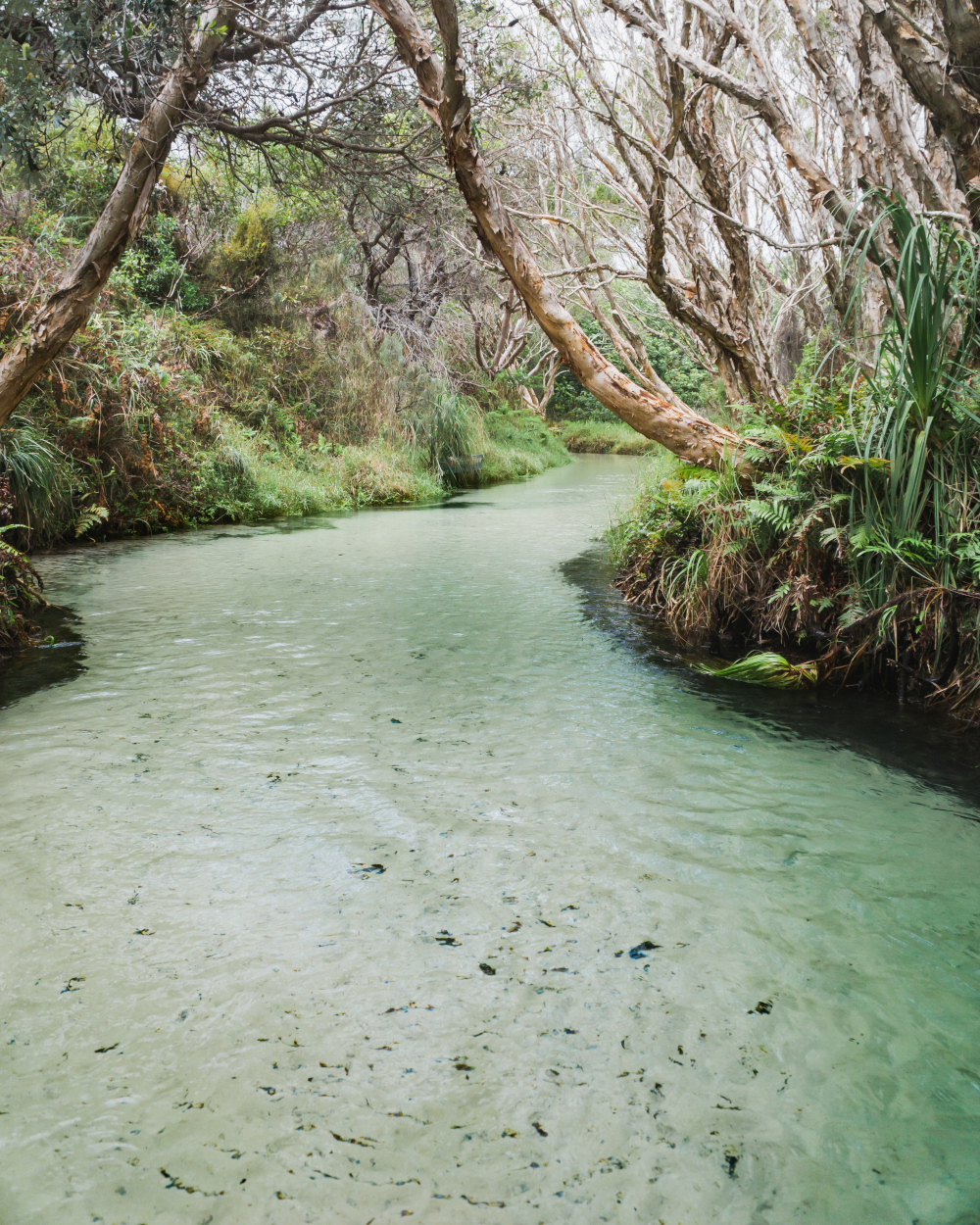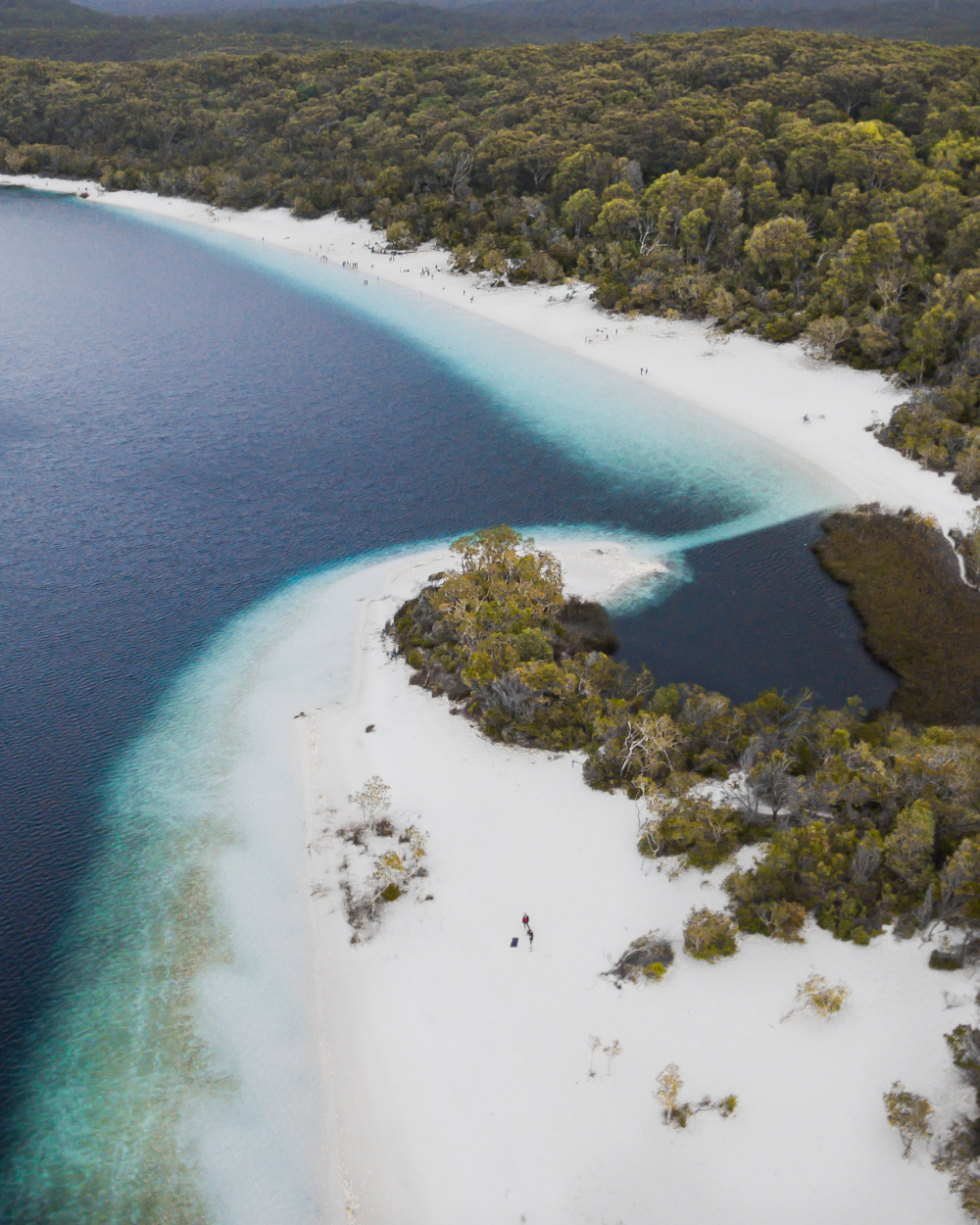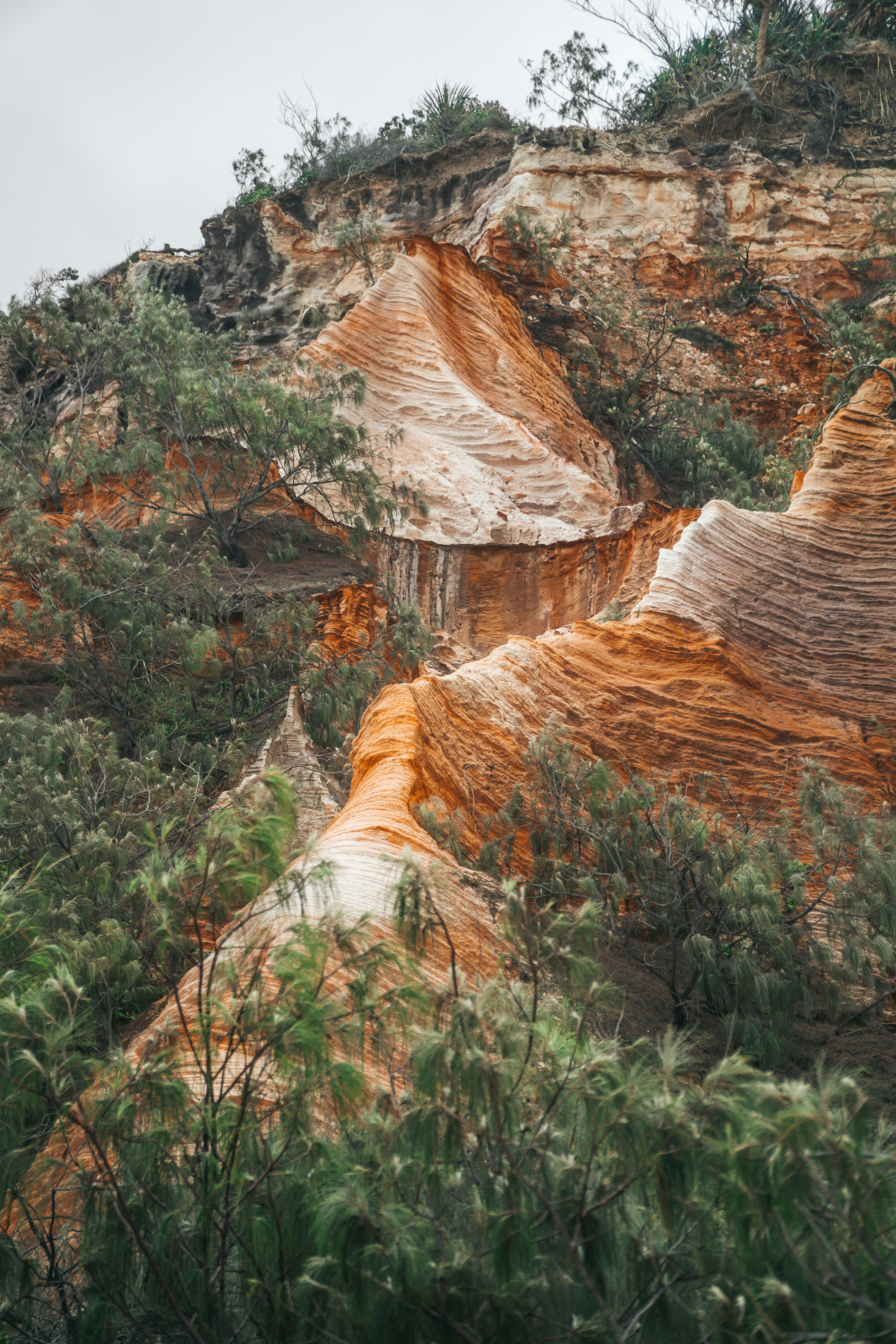 Fraser Island is without a doubt a must see if travelling to the East Coast of Australia. A trip to the island will have you wanting more, and help gain a better understanding of the Earth's fragile ecosystems and natural environments. It's a visit that's sure to put the bigger picture in perspective. As an Environmental Science graduate myself, it was fantastic to experience the various catchments and ecosystems up close and in more detail – allowing me to develop a greater appreciation and insight into how I can help keep places like Fraser Island protected and cared for. I'd encourage everyone to get out and visit National Parks such as this, asking as many questions as possible to help further educate and understand the need to do our own part in preserving regions such as Fraser Island.
Searching for more great Queensland adventure? Check these out below:
Sunflower Fields Near Brisbane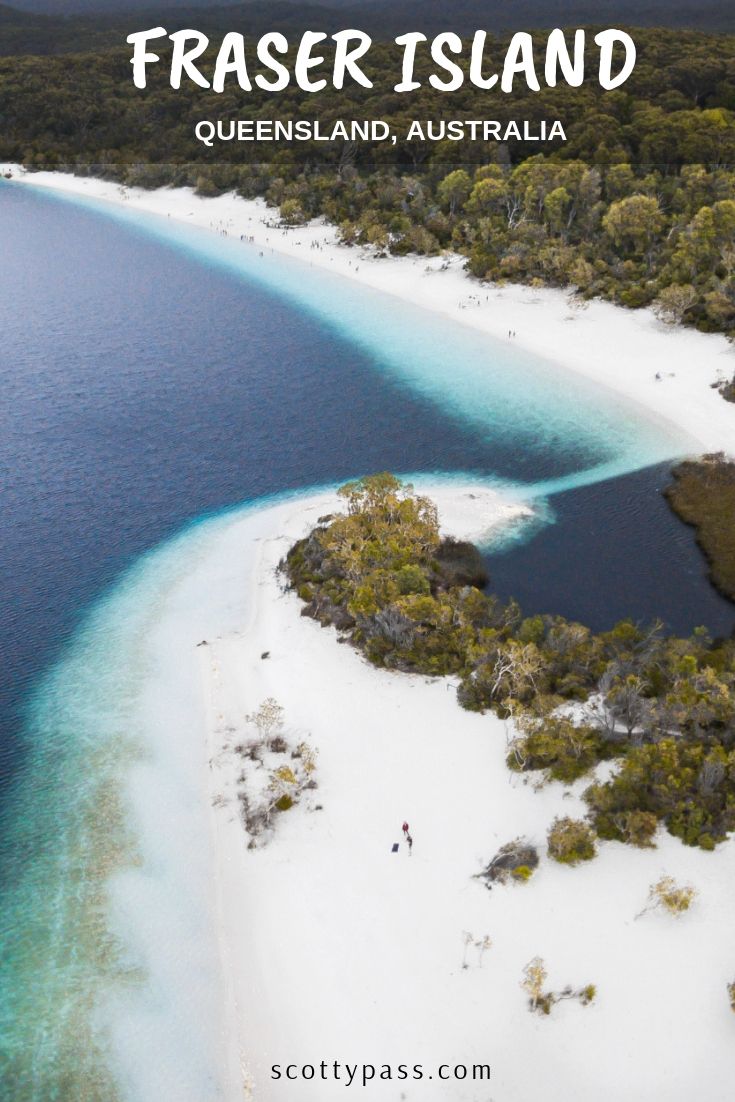 To check out more behind the scenes footage of our hike to Lake McKenzie and our stay on the island, consider watching the YouTube video below.
This trip was proudly in collaboration with the incredible team at Kingfisher Bay Resort. Despite this partnership, all views, opinions and details expressed here are very much my own. While the information provided here is designed to inspire and aid in planning your own travels, you should consider planning and researching your own trip to best suit your needs and wants.
We use booking.com to book a majority of our accommodation. To help us keep producing content that is free and informative, consider booking your next stay through our affiliate links and banners on your next trip away. Not only will you be grabbing the best deals, but you'll also help support the blog and our other social channels in the future.
Thanks for reading, and until next time, safe travels.
Scotty 🙂