Visiting Booloumba Creek in Conondale National Park (2023)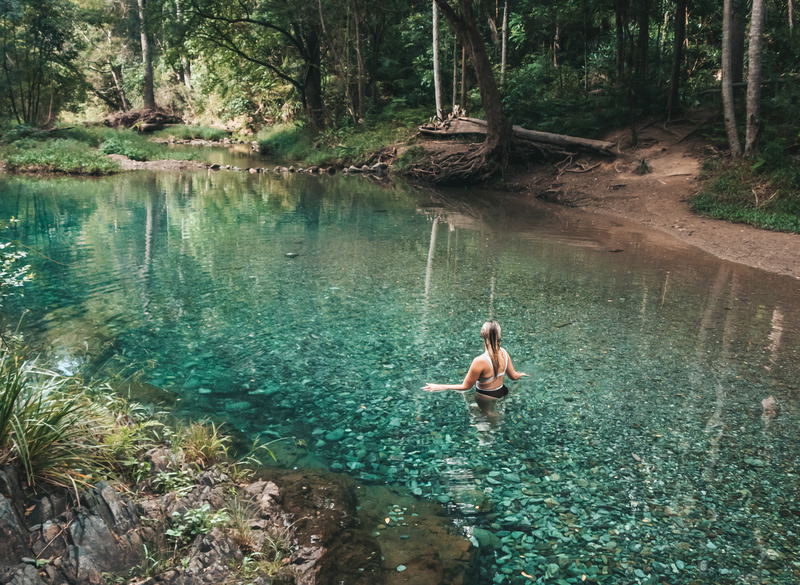 You're in for a real treat if you head out to Booloumba Creek in Conondale National Park. Whether you're looking for a weekend away camping, a day trip or just a hike to get the legs moving, Booloumba Creek is an absolute must!
Nestled in the Sunshine Coast hinterland and approximately 2 hours from Brisbane, this secluded valley is a natural paradise waiting to be explored. With winding creeks, waterfalls, blue swimming holes, and rainforest trails, what more could you want?
Pack your camping gear, grab your tent, hiking boots and swimmers and get ready for an adventure.
Here's everything you need to know to plan your next Booloumba Creek camping adventure or day trip.
Where is Booloumba Creek?
Booloumba Creek is a scenic spot located in the Conondale National Park, about 2 hours north-west of Brisbane and about 1 hour from the Sunshine Coast.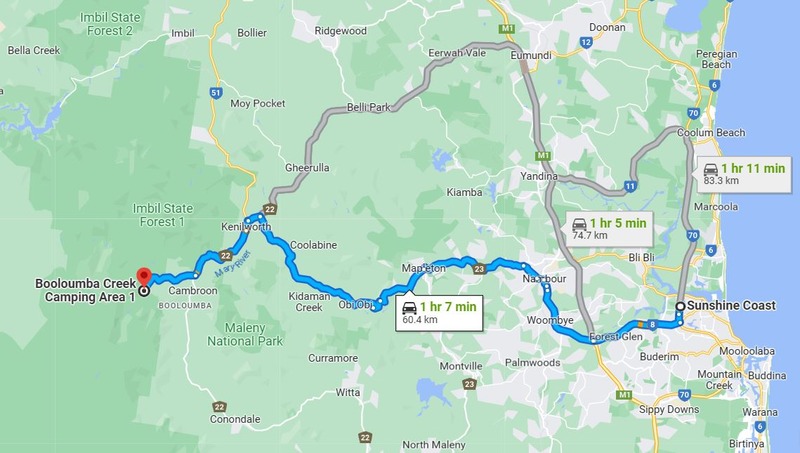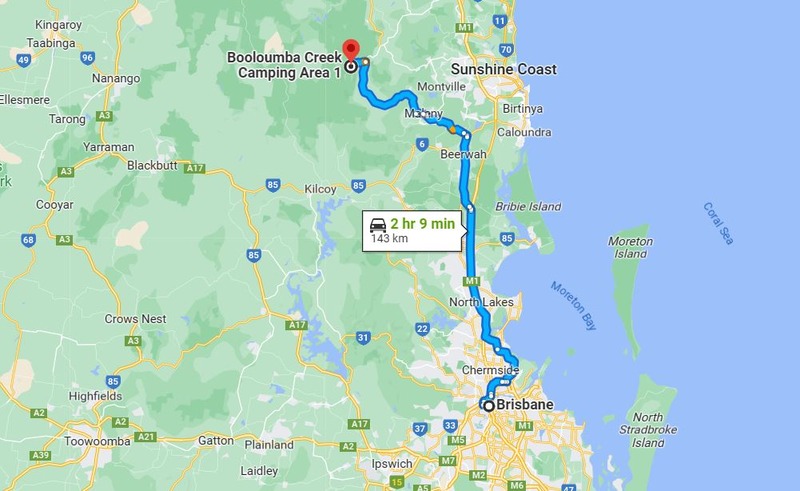 You can access the camping areas via Kenilworth or Maleny by following Maleny-Kenilworth Road, and then turning onto Booloumba Creek Road.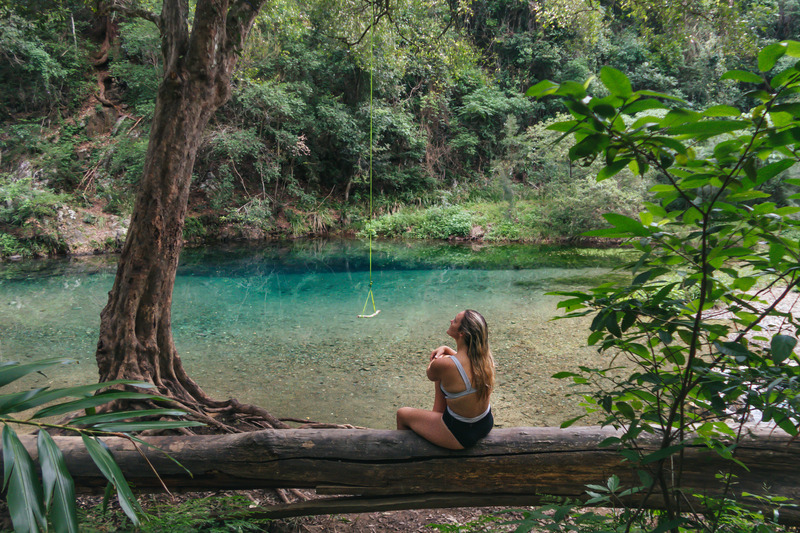 With its lush rainforests, cascading waterfalls and opportunities for wildlife spotting, Booloumba Creek is a secluded paradise tucked away in the hinterland.
How to Get to Booloumba Creek in Conondale National Park
Getting to Booloumba Creek is half the adventure. From either Kenilworth township or Maleny, you'll travel the winding Maleny-Kenilworth Road, surrounded by lush rainforest and rolling green hills.
You'll need to turn onto Booloumba Creek Road and continue until you reach the first creek crossing.
The Booloumba Creek camping areas are only accessible via 4WD.
You can however, venture in via 2WD if you park at the first cattle grate and walk in. You'll cross through 2 creek crossings on the way in.
Please exercise extreme caution. All creeks are subject to flash flooding.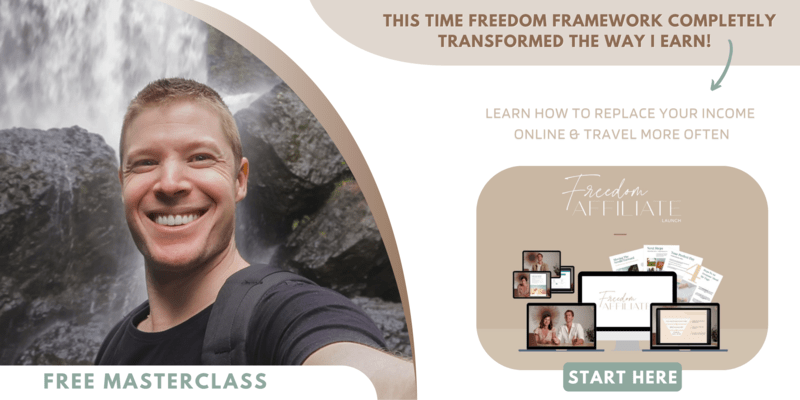 If travelling via 4WD:
Follow Booloumba Creek Road until your reach campground 1, 2, 3 or 4. The choice is yours.
If you're travelling via 4WD, you'll be able to access all areas with a few creek crossings along the way.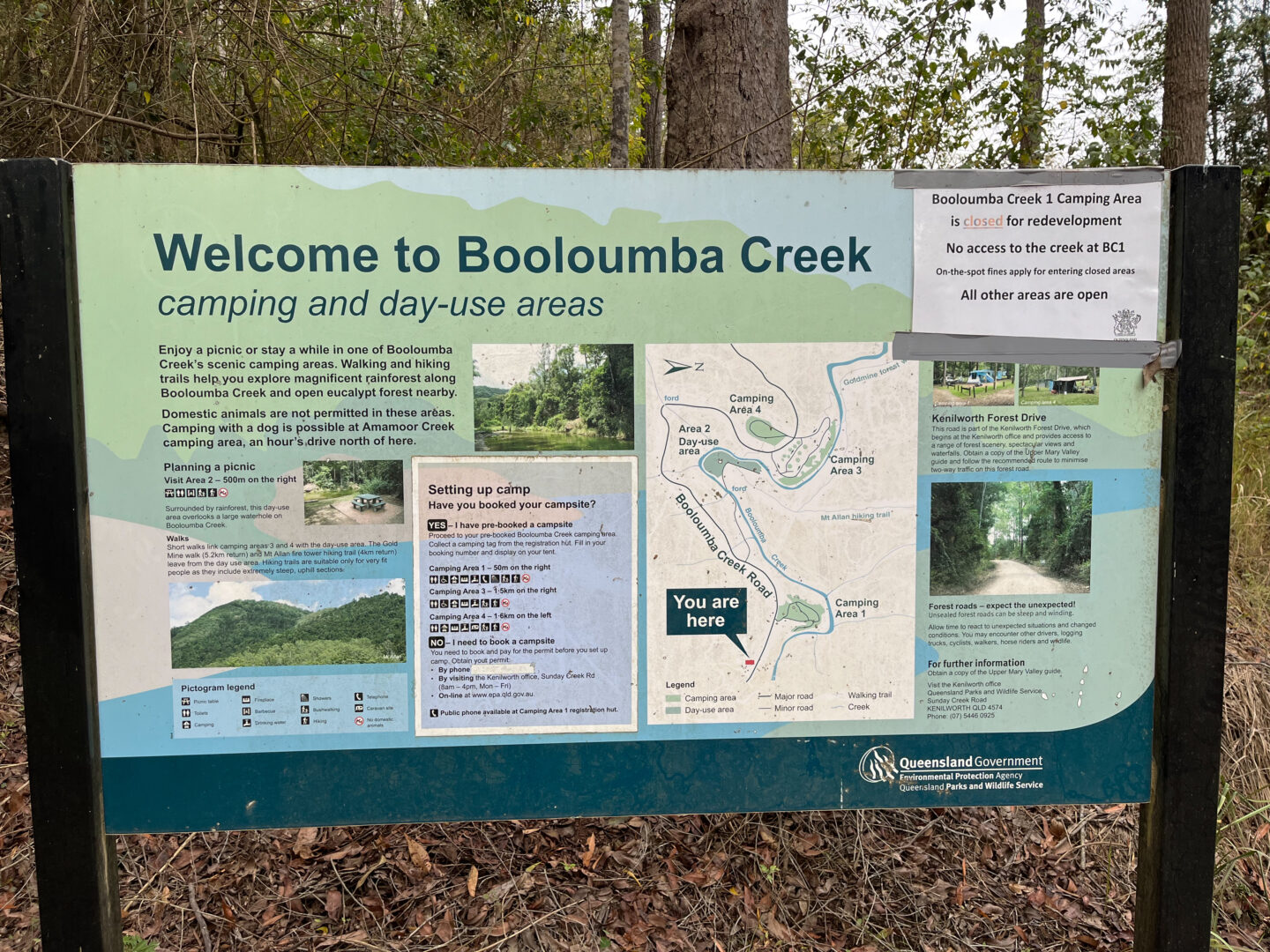 Once you arrive, you'll find shady picnic areas and campsites along the creek. The campsites are basic but peaceful, with fire pits and basic toilets.
For a more comfortable stay, camper trailers and caravans are permitted at some sites within campground 4.
If travelling via 2WD:
Follow Booloumba Creek Road right to the end where the first creek crossing exists.
Here you'll find a small car park if you're travelling by 2WD. You'll need to walk the rest of the journey (approximately 30 minutes in) until you reach campground 1.
Please take extreme caution crossings creeks and streams.
There are a few short walking tracks to explore, including one that leads to a swimming hole perfect for cooling off in the summer.
Booloumba Creek Camping
You have a few great options for camping along Booloumba Creek. The Booloumba Creek campgrounds have over 60 sites with fire rings, picnic tables and toilets.
Sites are first-come, first-served and you'll require a camping permit from Queensland National Parks booking service.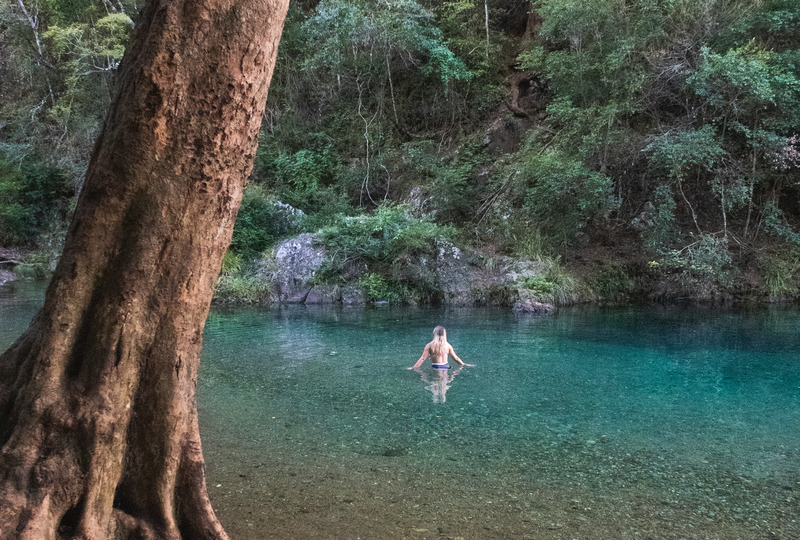 Be sure to practice 'leave no trace principles' – pack out all your rubbish and leave the area as you found it. Fires are allowed (with some restrictions), so you can cook over an open flame under a sky full of stars.
The creek is just a short stroll from most campsites, perfect for fishing, swimming or just sitting by the water.
Which Booloumba Creek Camping Areas Should You Choose?
So, you've decided to go camping at Booloumba Creek in Conondale National Park. Let's help you pick which campground is right for you. There are a few options to choose from, each with its own charm and reasonably secluded tent camping.
Booloumba Creek Camping Area 1
This secluded campground is located in open eucalypt forest along Booloumba Creek.
It has 24 unpowered camp sites suitable for tents and rooftop tents. Facilities are basic but it's only a short walk to the creek and rainforest. If you want to get away from it all, this is the spot for you.
Recently, this campground was closed (August 2023), as they were installing new toilet facilities and a carpark. It's set to re-open September 15th, 2023.
Booloumba Creek Day Use Area 2
Prefer not to rough it overnight? The Day Use Area is perfect for a picnic, swim or short bushwalk. There are picnic tables, BBQs, toilets and a playground.
Booloumba Creek Camping Area 3
Campground 3 is only accessible with a high clearance vehicle only.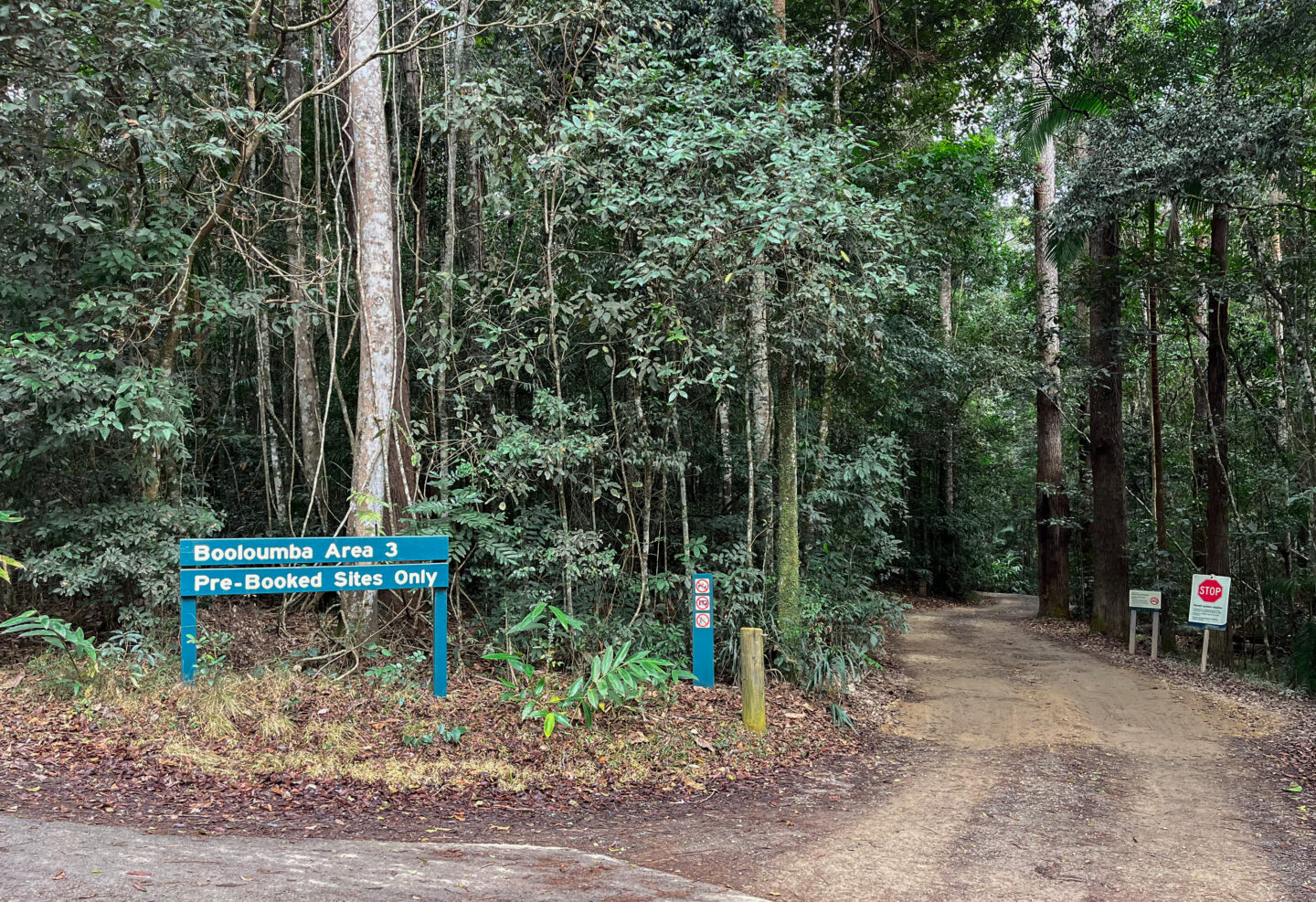 This is the largest campground with 20 sites for all types of campers. It's located in open forest on the banks of the creek, with toilets, BBQs and picnic shelters.
You'll be within close proximity to the creek for fishing, swimming and canoeing. This popular spot fills quickly, so book well in advance.
Booloumba Creek Camping Area 4
Camp area 4 caters for high clearance caravans, camper trailers and larger groups and is located in an open forest setting.
It has a maximum capacity of 120 people at any one time with grassy camp sites.
You'll need camping permits for the duration of your stay. You can purchase these ahead of time via the Queensland Parks website.
Top tip: I'd recommend visiting the area a few weeks after decent rain. This flushes the creek out, leaving you with better swimming holes that aren't murky or infested with algae.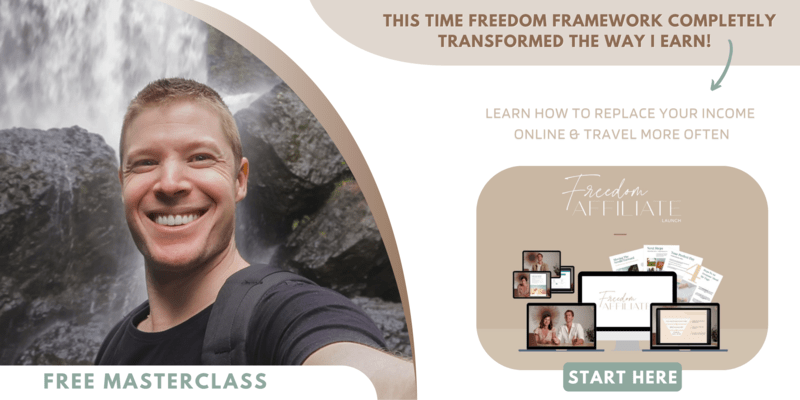 Top Things to See and Do at Booloumba Creek
When visiting Booloumba Creek, there are a few must-see spots and activities to experience:
Swimming at Campsite 3
There's no denying most visitors travel here to witness the swimming hole that's located right by campground 3.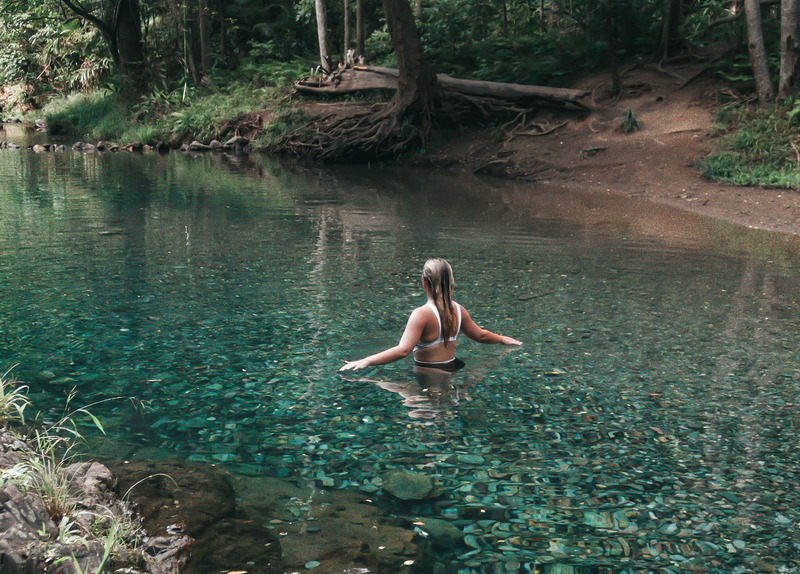 It's a large, deep pool with a rope swing and shady trees, making it the perfect place to cool off on a hot summer day. Pack your swimmers and float down the creek, surrounded by eucalypt forest and bird song.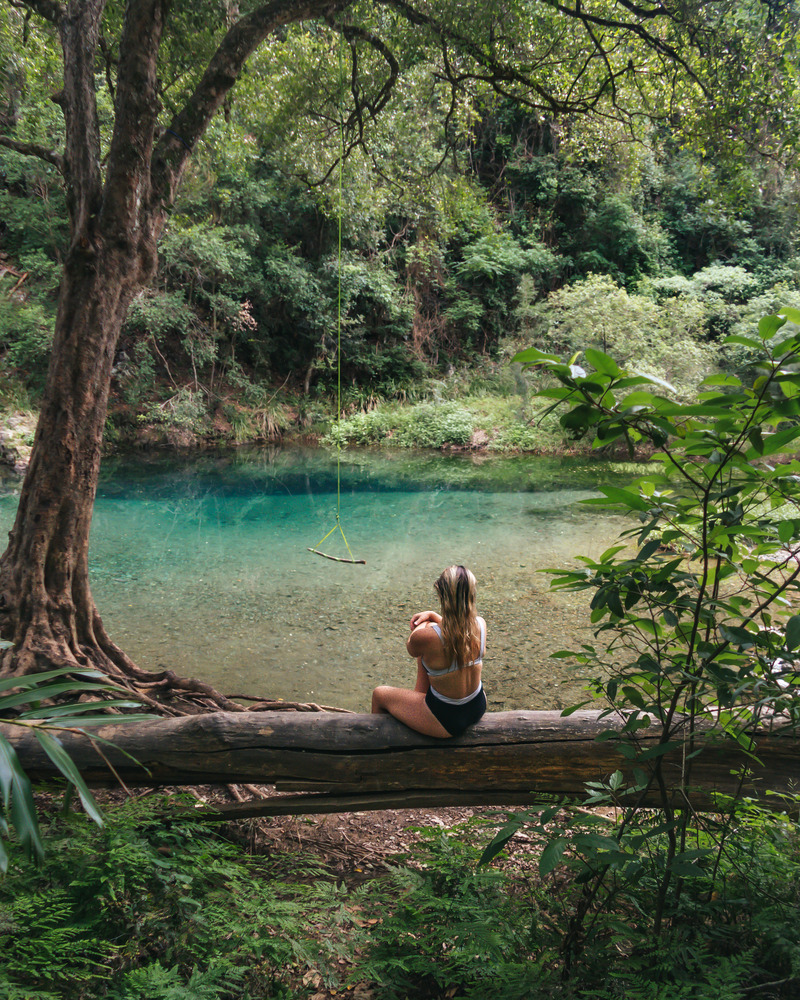 This camping area is accessible on foot or via 4WD from the Booloumba Creek Road access.
I'd recommend a day trip to this area first, to suss it out, hike around and see what campground might suit your needs. You'll be able to familiarise yourself with the region, making your next stay even better.
Kenilworth Bakery
No trip to Kenilworth is complete without stopping at the historic Kenilworth Country Bakery.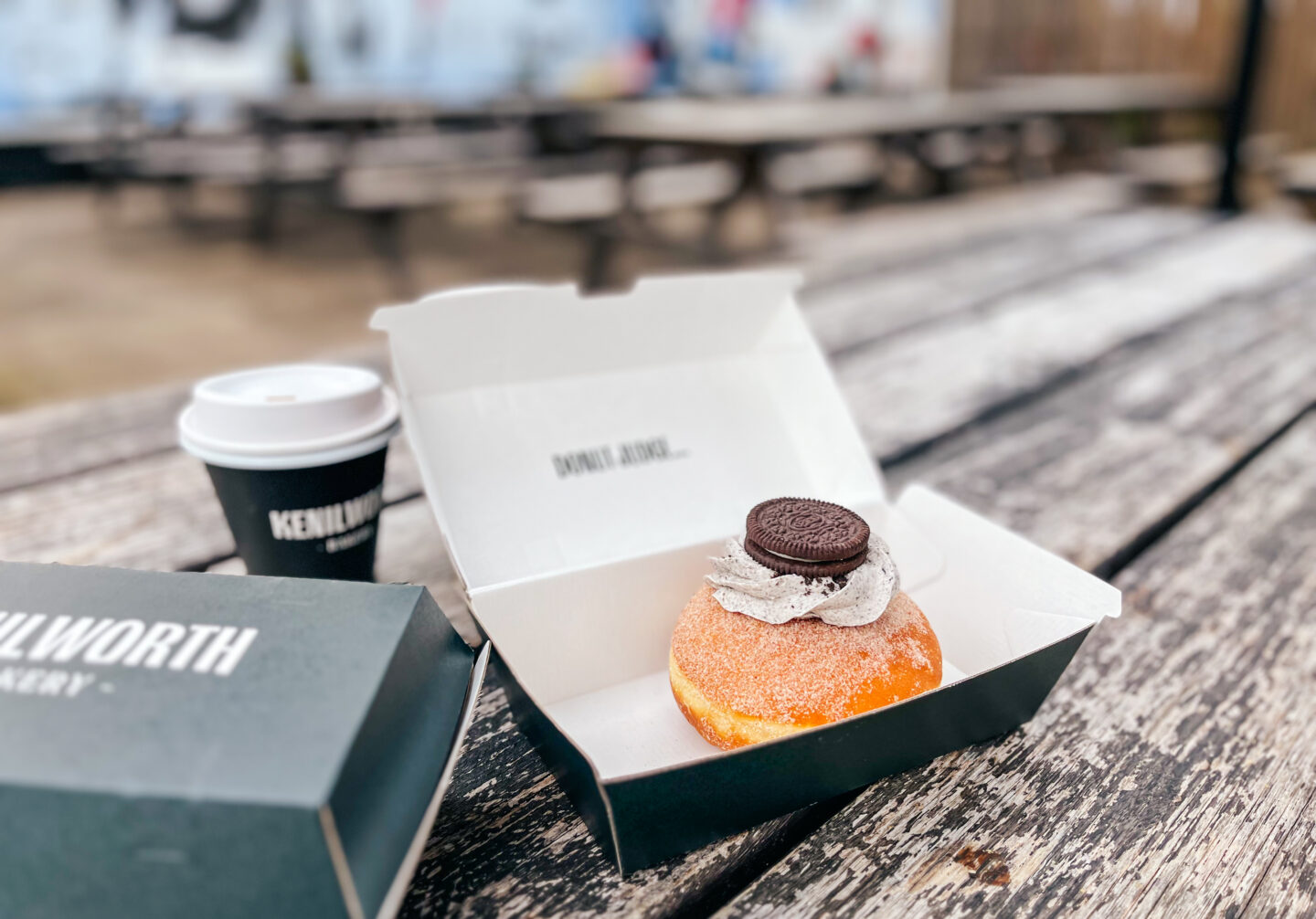 They're famous for their 1kg donut challenge, but also offer homemade pies, sausage rolls and sandwiches. There's an incredible range of savory treats and a long list of incredible donut options to try.
The Kenilworth Bakery is located at 8 Elizabeth Street, Kenilworth.
I'd recommend stopping here first, nice and early to grab some tucker and a coffee for a picnic at Booloumba Creek. Savoury treats are on the left, donuts on the right.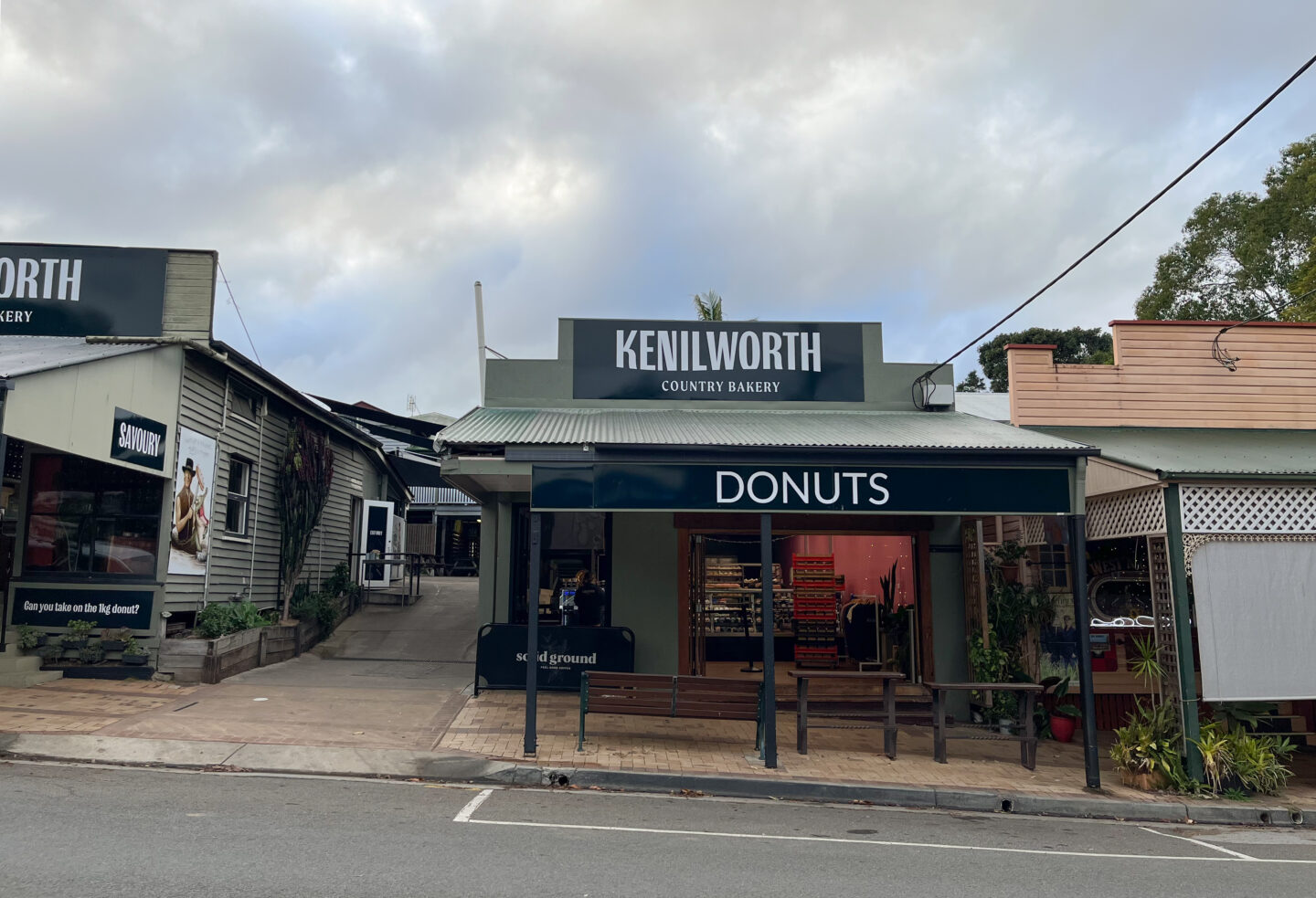 Fig Tree Walk
Take a stroll on the easy 2 km loop through subtropical rainforest – massive strangler figs and piccabeen palms line the trail.
To reach the start of the walk, head to Little Yabba Park, on the banks of Little Yabba Creek. Cross the Little Yabba Creek bridge to arrive at the walk.
You might spot a platypus in the creek or a variety of native birds like the satin bowerbird. Allow 30-45 minutes to complete the walk and don't forget your camera!
Visit Kenilworth Dairies
On your way to or from Booloumba Creek, stop in at Kenilworth Dairies.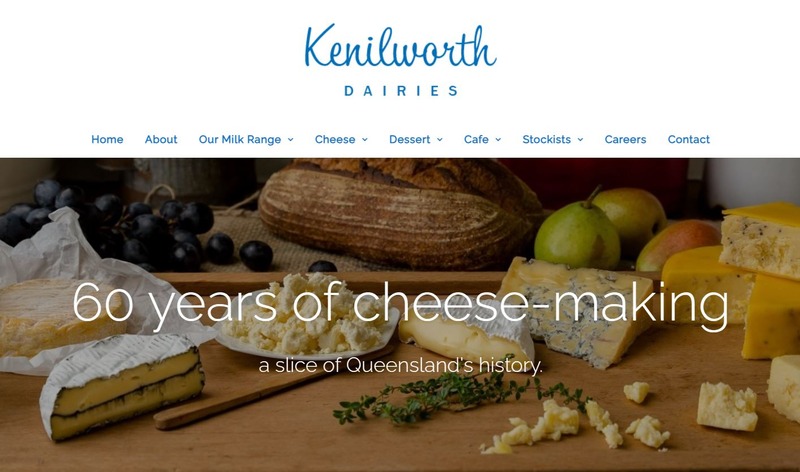 They produce artisanal cheeses, yogurts, and milk from their herd of Jersey cows. Sample fresh curds, creamy yogurt, or aged cheddar.
You can also watch the cheesemaking process through viewing windows. It's a delicious taste of the local area.
We'd recommend purchasing a cheese platter and taking it to Booloumba Creek or one of the many other day use areas like Charlie Moreland picnic area or Little Yabba Creek.
Hike or Drive into Booloumba Creek Falls
Booloumba Falls are a fantastic place to explore if you have access to a 4WD.
Alternatively, it is also accessible via walking track. The return trip from campground 3 is approximately 15km.
Must Bring Items
Drinking water.
Rubbish bags.
Insect repellant.
Bring your own firewood.
In Summary
So there you have it, everything you need to know to plan an amazing trip to Booloumba Creek in the Conondale National Park.
With scenic rainforest, cascading waterfalls, and wildlife around every turn, you're sure to have an unforgettable experience.
Head out on the hiking trails, go wildlife spotting, take a dip in the creek or simply find a secluded picnic spot and soak in the natural beauty.
Pack your bags, fill your tank and get ready for an adventure in the Conondale Ranges you'll be talking about for years to come. The memories you make in this hidden paradise will stay with you long after you return home.
Check out this post, for more great adventure activities in the Sunshine Coast area.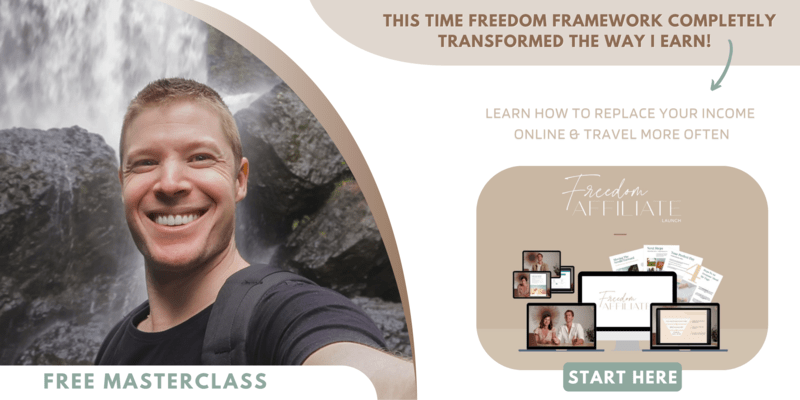 Disclaimer: These are my experiences, honest opinions and stories. We are proud to partner with many beautiful digital education & travel products and services as an affiliate. On some occasions, we may benefit from a commission when you make a purchase with these links. This commission helps to support the ongoing publication of free and readily available content designed for those who wish to get started in the online business and creator space. This is not financial advice.