The Hermitage Hotel, Mount Cook Accommodation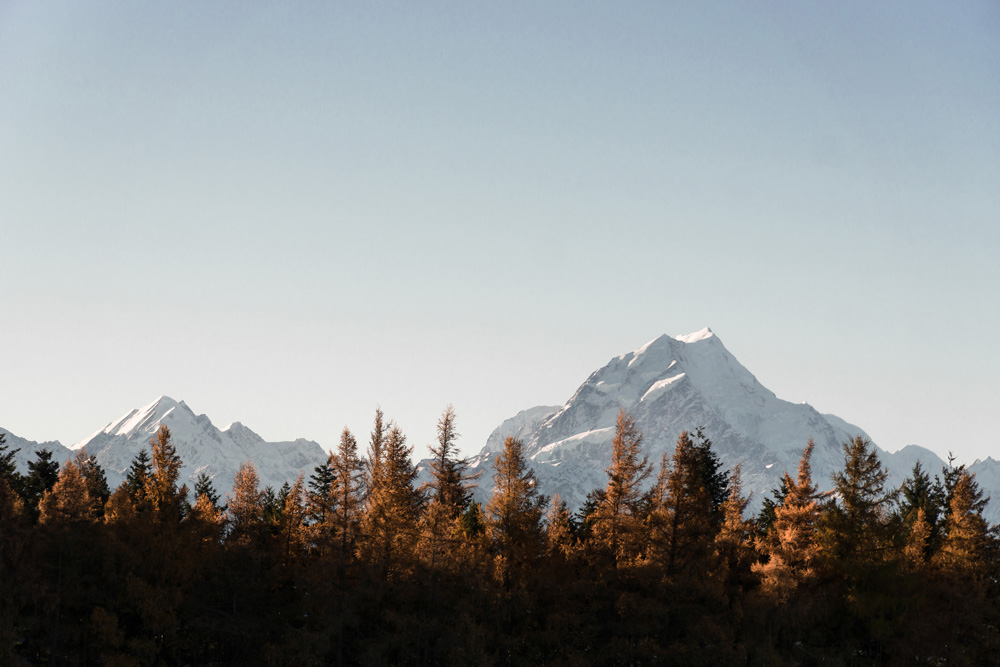 The Hermitage Hotel, Mount Cook Accommodation
Trying to choose between accommodation options prior to your travels can be tricky business. It often raises a few predicaments surrounding the way in which you travel and often the amount of time you spend in a particular region or location. If you're anything like me, you want something comfortable, affordable, close to the action and a place that has decent coffee. That's right, coffee. Ticking all the boxes mentioned above is an accommodation option that goes above and beyond. For an exclusive, comprehensive option that caters to your every need, but without the ridiculous price tag, The Hermitage Hotel-Mount Cook is a no brainer. In my opinion, this is the only Mount Cook accommodation you will ever need if visiting the region in New Zealand's South Island.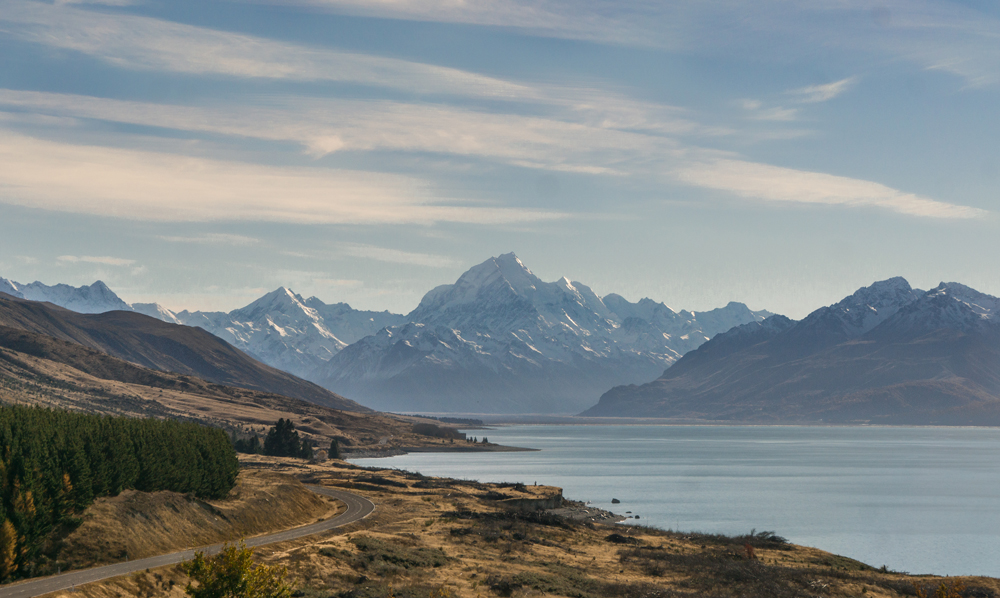 Before arriving into New Zealand, I did a significant amount of accommodation research prior, ensuring that during our travels through the Mount Cook region, we'd be staying in the best accommodation that would allow us to capture the best possible images. With a little (and by a little, I mean a lot) help from my travel companion Clare, it quickly became evident that when travelling to the Mount Cook/Aoraki district of the South Island, the only clear choice as far as accommodation was concerned was to book with The Hermitage, Mount Cook. The Hermitage had everything I was searching for to accommodate my stay in the area – most notably, the views. Additionally, it definitely didn't hurt to have an already trialled and experienced opinion by someone who had actually stayed here previously – thank you Clare! Architecturally, this property is magnificent. It boasts the traditional slate stone, warm and inviting ski lodge characteristics you often see in movies. This being the first 'cold' location I had visited, the vibe was totally new to me. But I wasn't complaining. The entire presence and energy in such a place was nothing short of extraordinary.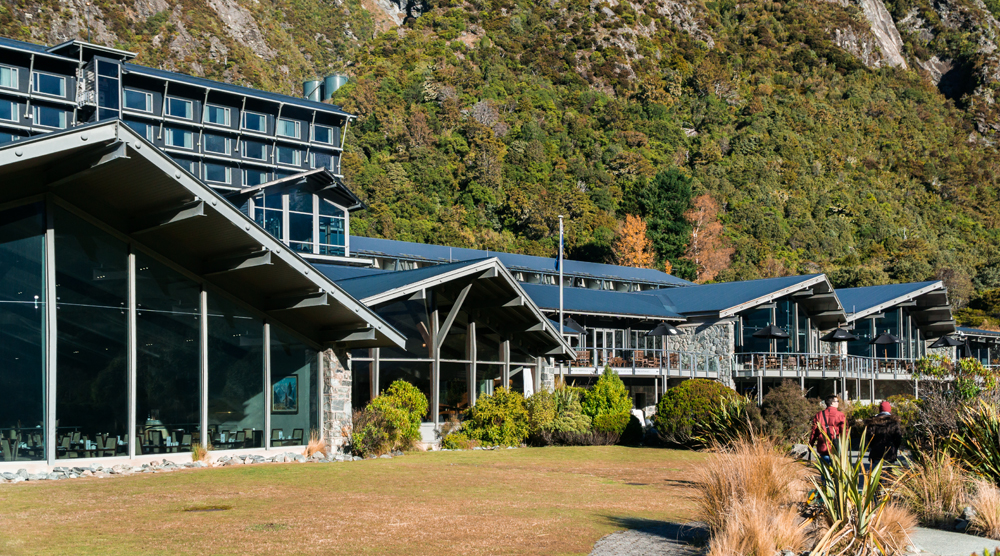 Arriving in the dark to Mount Cook, I was unsure of what to expect the next morning and on our first day of explorations. With only the car headlights guiding us into the valley, I knew we were surrounded by mountains and snow either side of the winding road in, but didn't quite expect the scale of the eventuating view to be so overwhelming. It wasn't until I peered through the curtains in the early hours of the following morning that I realised just how special this place was. With an already limited variety of accommodations catering to travellers in the area, The Hermitage is the obvious choice for an all around comfortable and enjoyable visit.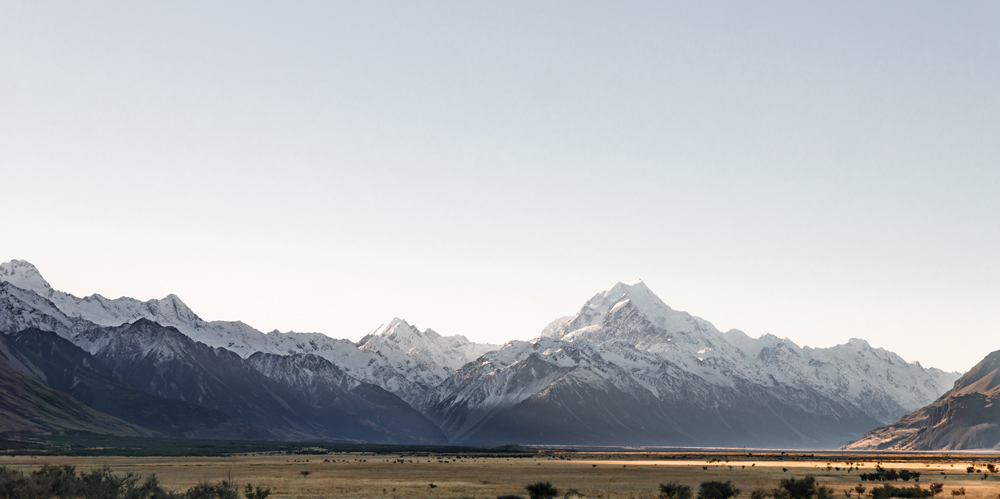 The obvious attraction that lures visitors to The Hermitage is first and foremost, the view. With 180 degree panoramic views of Mount Sefton and Mount Cook, it's any wonder this accommodation has won so many awards. Everything from the view, dining and food options, the room sizes and tidy layout of the property would explain exactly why its consistently voted as one of the premier accommodation choices for visitors in New Zealand. The Hermitage has that wow factor from the get go. The view is simply breathtaking. Not only do you get to experience the snow capped mountainous vista from your own room, but all dining areas, front reception and parking areas have the exact same snowy landscape to gaze at. Clare and I often found ourselves absorbed by jealousy towards the staff who get to witness the sweeping beauty of Mount Cook and the surrounding valleys all day long.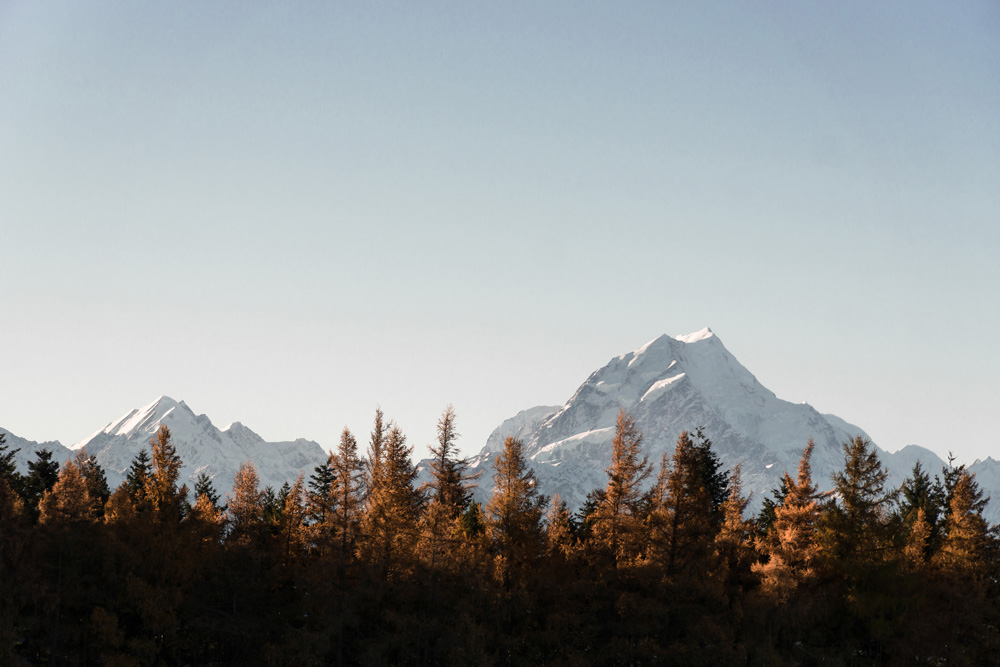 The Hermitage is tucked away in the foothills of neighbouring mountains, offering guests a once in a lifetime experience, right at the forefront of some of New Zealand's premier walking trails. I'm not going to lie – travelling to New Zealand was an all around incredible experience, but there was one thing in particular I wanted to see, and I wouldn't leave until I had – Mount Cook. More specifically, the Hooker Valley Track. As a young kid, I often dreamt about venturing to places such as this, hoping one day to explore valleys, snow capped mountains and iced areas of treacherous landscapes, cloaked by caverns of glacial ice and meter deep snow. To me, it screamed adventure, solitude and above all, freedom. I was not disappointed. Making this all possible, and even more convenient, was the stay at The Hermitage. Located literally meters from the beginning of the Hooker Valley Track, The Hermitage prides itself on being one of the most sought after accommodations in all of New Zealand, if not, the world. It has access to such a large range of adventure-based activities based on its location alone – a sure fire way to attract visitors of all types.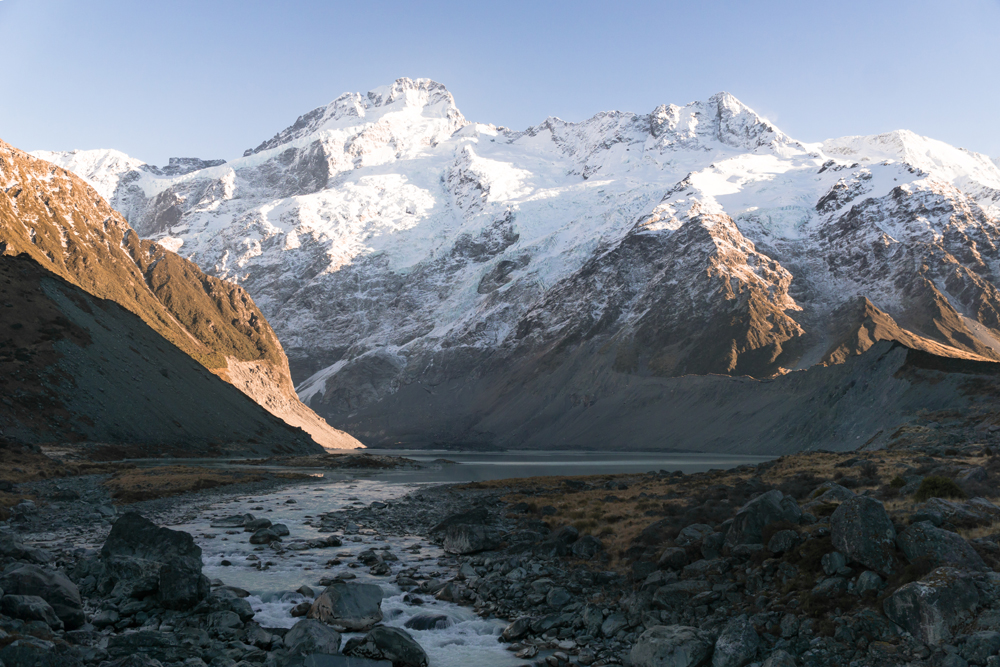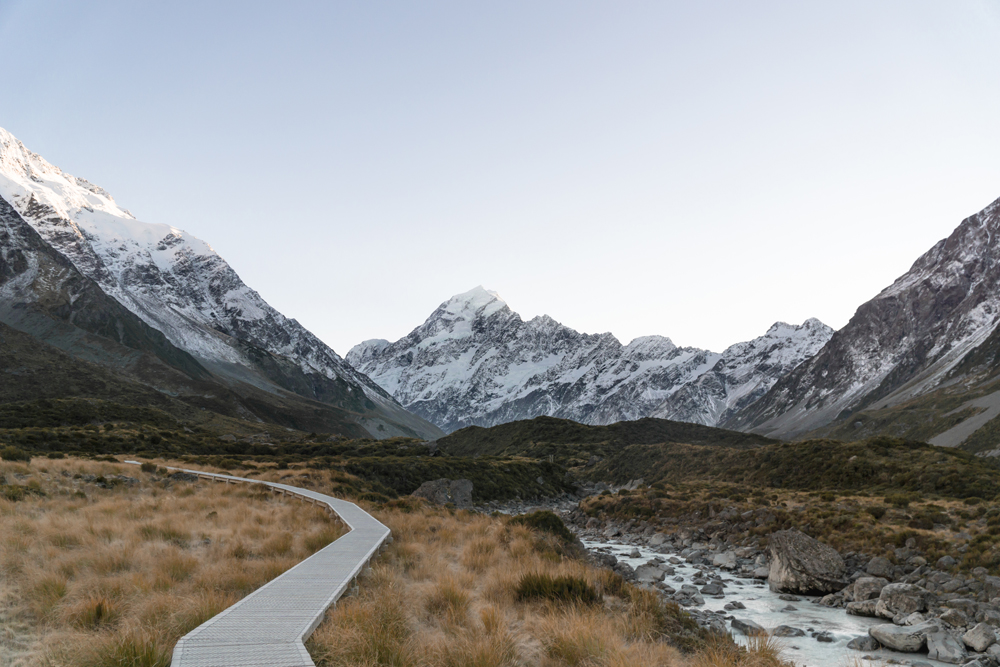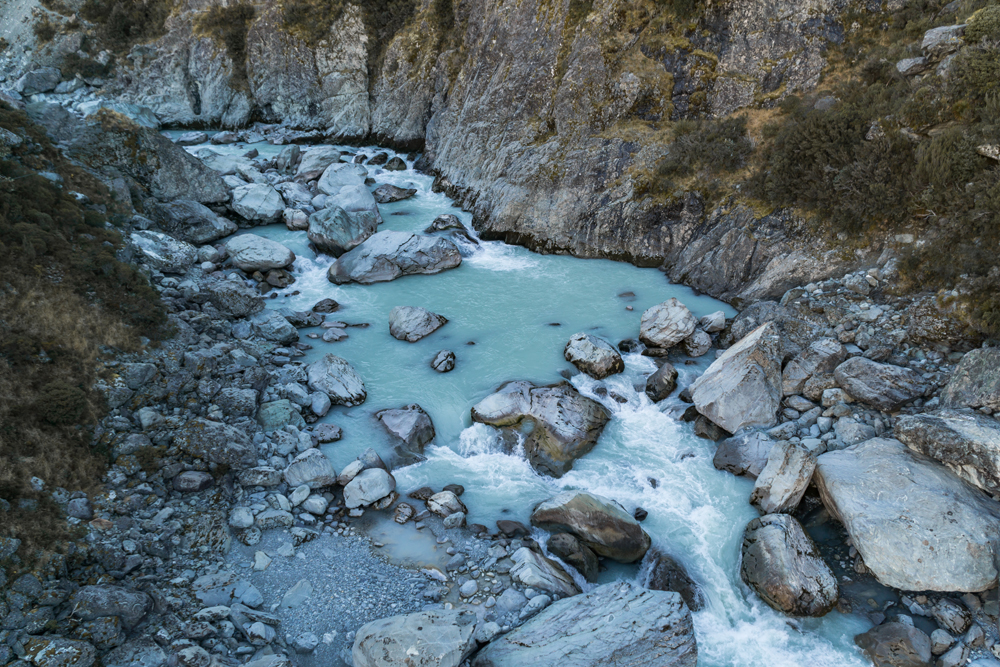 The premium room featured modern facilities (coupled with the view of course), large king size beds, tea and coffee facilities, free Wi-Fi and easy access to and from the car park. Rooms on the lower levels have balconies with accompanying panoramic views with all the extras as mentioned above. Room styles vary from standard, superior and premium rooms – each with slight variations. Head to the website to inspect room layouts, features and extras for more detail.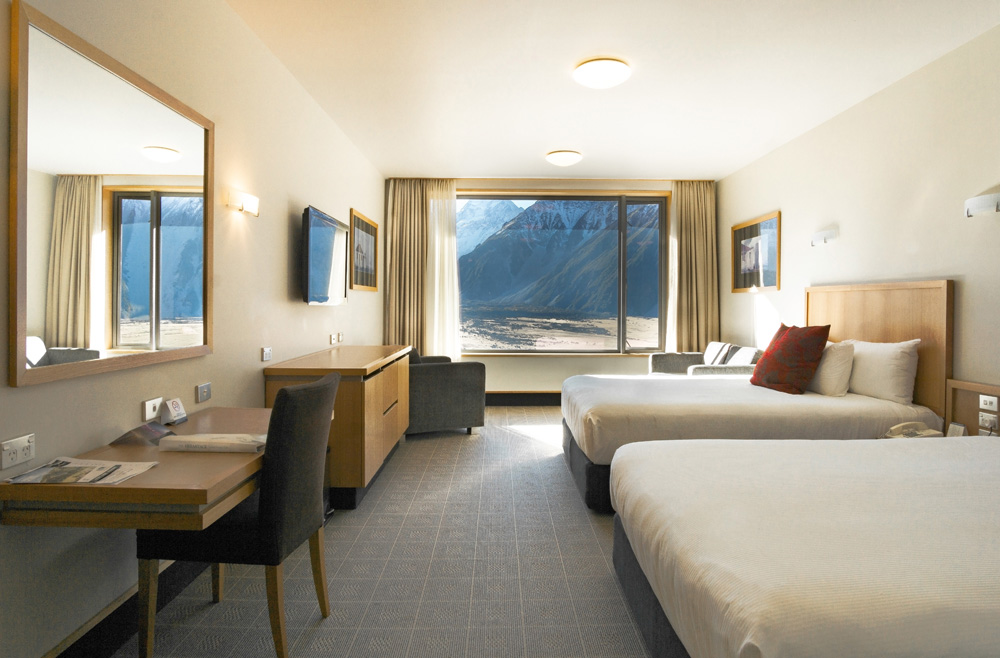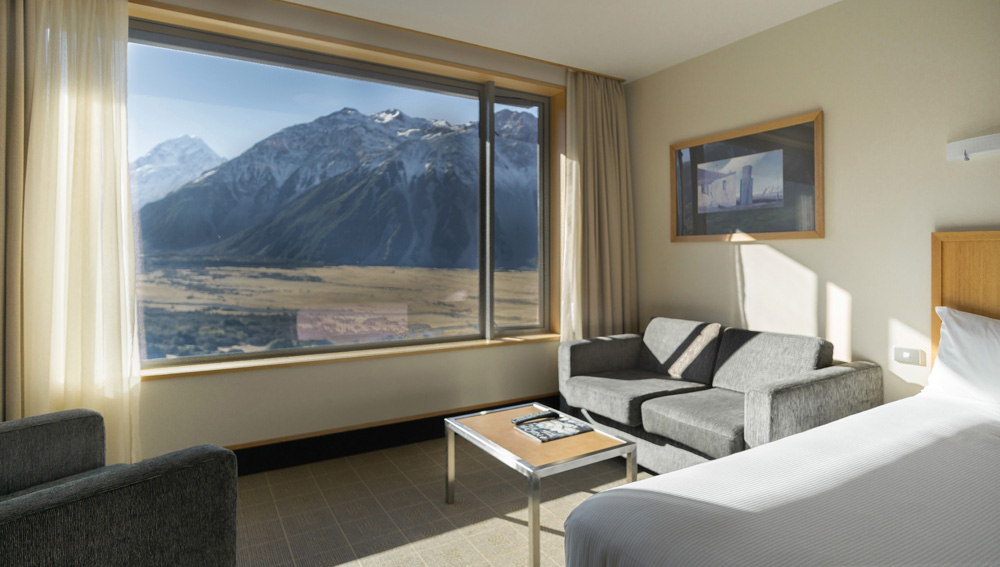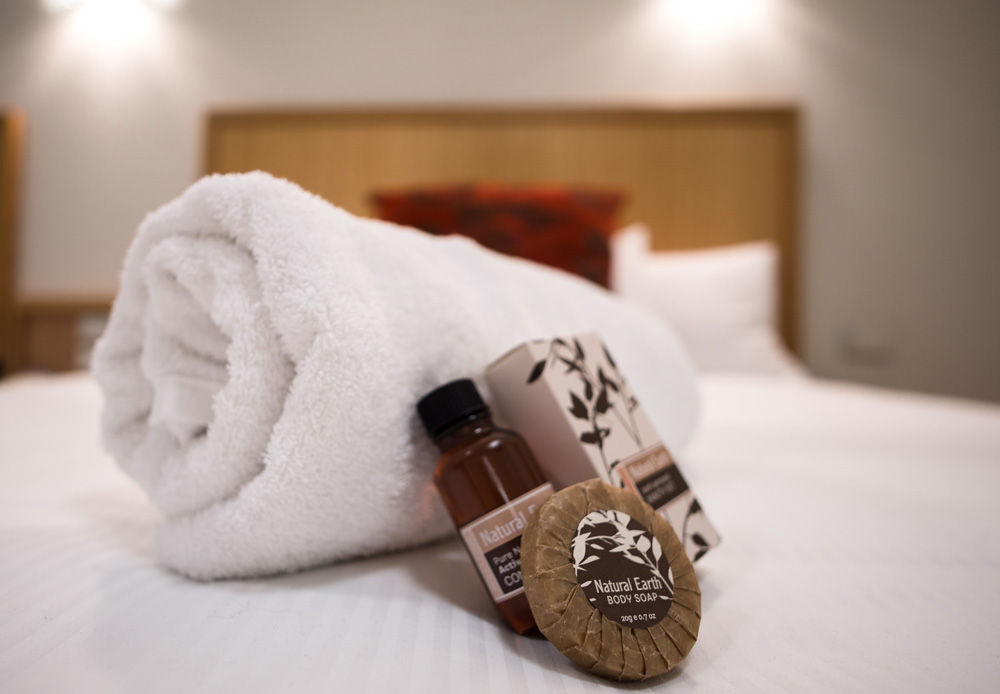 The Sir Edmund Hillary Cafe & Bar offers alternative breakfast and lunch options available throughout the day. During the evenings, dinner is catered for in the Alpine Restaurant as a buffet style menu option, or a sit down Al A Carte style-dining experience is offered in the Panorama Room. I'd recommend booking the A La Carte option ahead of schedule. We opted for the Al A Carte option after a huge day of travel. The menu left me speechless – the food, indescribable. All food prepared was unquestionably well thought out, prepared and sourced. It truly was an incredible dining experience. The Snowline Lounge offers a relaxed, laid back vibe – perfect for a pre dinner drink and chance to mingle with fellow guests.
The lounge and reception areas of the hotel do not disappoint either. Everything from a central fireplace, guest services and bookings to and incredible garden overlooking Mount Cook are all available. A huge variety of adventure activities await visitors. Everything from scenic helicopter flights, nearby Tasman Glacier Adventures, guided astrophotography walks and hiking or four-wheel drive tours are all but a few of the activities you can choose from. Of course, if you are more inclined to explore further afield on your own or as a group – the opportunities are endless. I'd highly recommend the Hooker valley track as your starting point. An easy three hour return hike, this incredible valley leads you through well defined trails, past rushing glacial fed rivers, over multiple suspension bridges and to the base of Mount Cook itself. If you're lucky enough, you may even bump into a few remaining icebergs at the base of the lake. This adventure is perfect for everyone and offers a relaxed and predominantly strenuous free challenge making it ideal for families and young children.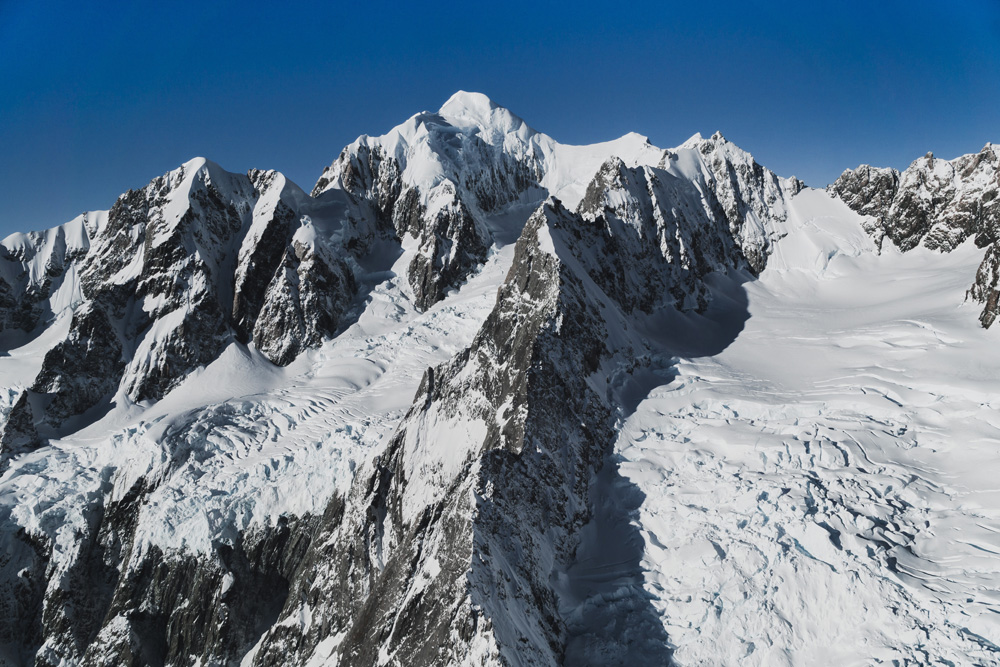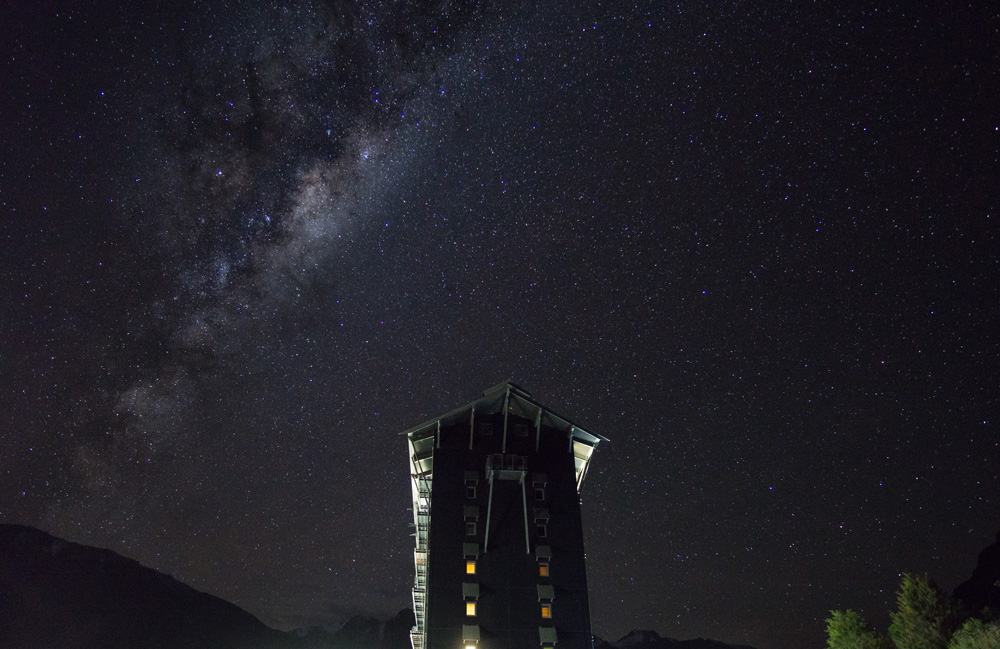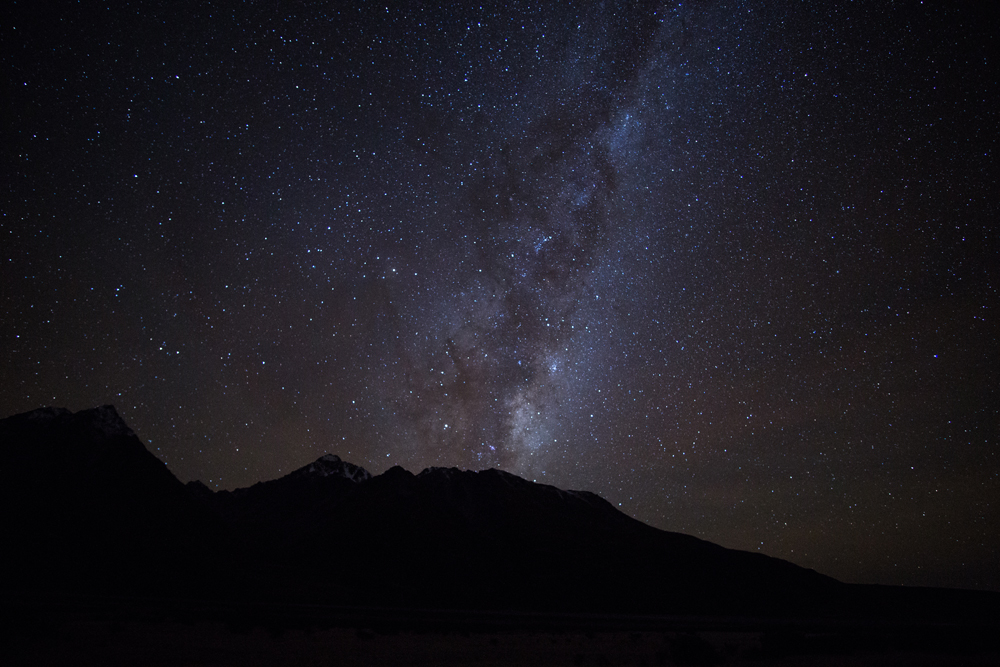 If you're searching for an accommodation option that ticks every box and don't want to waste time, you might just want to go ahead and hit 'book' right now. Honestly, The Hermitage is the absolute forefront of accommodation choices in the region as far as accessibility, comfort and location is concerned. I wouldn't even bother looking at anything else, as it seriously is that good. Save yourself the drama and hassles and book your once in a lifetime stay at one of the most incredible hotels in New Zealand. With such an attractive landscape to feast your eyes upon, this has to be your one and only choice whilst visiting Mount Cook National Park. Thank me later.
For any further information or details you may require for your stay at The Hermitage, head to their website.
Like what you see? Book your stay at The Hermitage here.
Scotty.