Visit Heron Island – A Complete Guide For 2023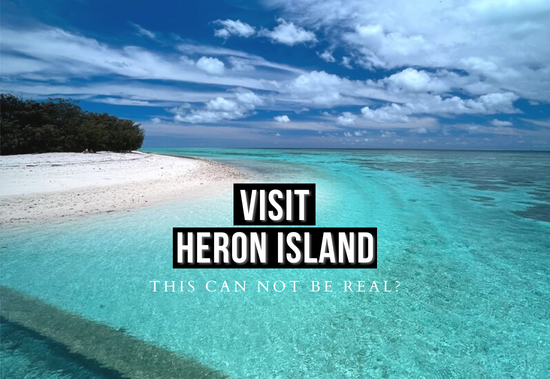 Heron Island is a paradise filled with natural beauty for those looking to escape the hustle and bustle of everyday life. Located in the beautiful Great Barrier Reef of Australia, this stunning island offers crystal clear waters, abundant marine life, panoramic reef views and a range of activities and amenities. Whether you're looking to relax by the beach, explore the Great Barrier Reef, or take part in exciting water sports, Heron has something for everyone. With its stunning scenery and immersive marine life experiences, it's the perfect destination for an unforgettable vacation.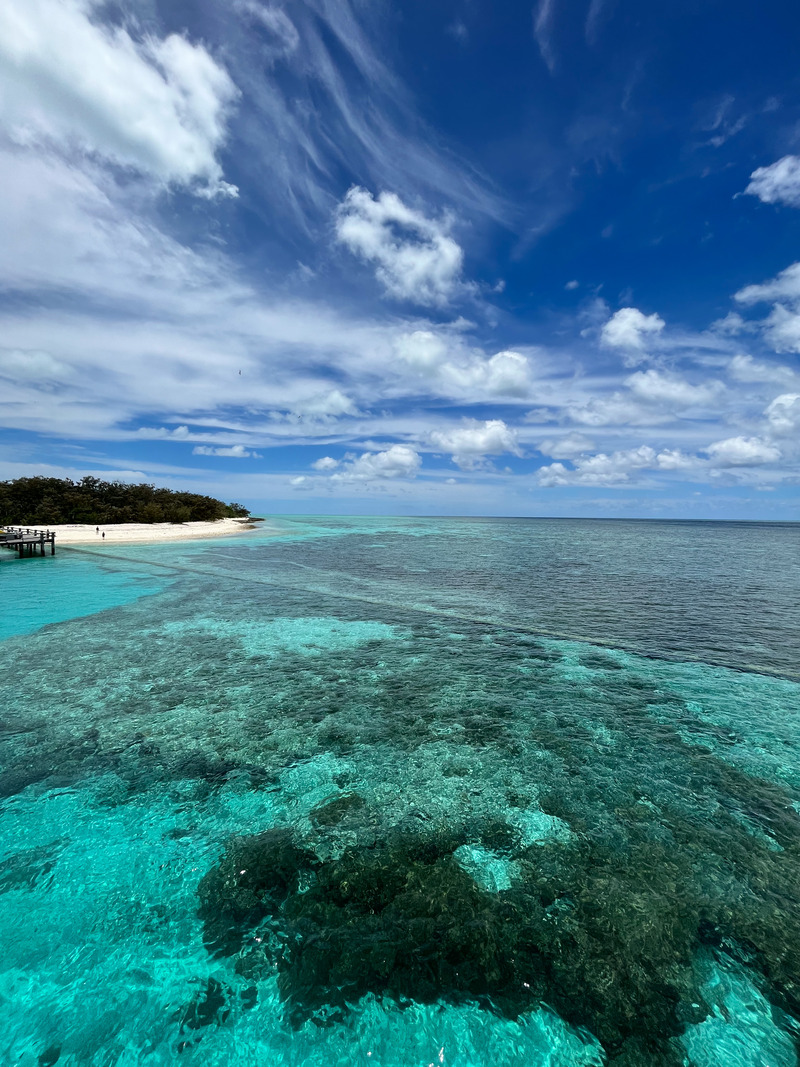 Where Is Heron Island Located?
Heron Island is a true coral cay located in the southern part of the Great Barrier Reef off the coast of Queensland, Australia. It is a protected national park and home to a variety of wildlife including seabirds, sea turtles, manta rays and reef sharks. The island is surrounded by pristine coral reefs and crystal-clear waters, making it a perfect spot for snorkelling and diving. The island is renowned for its stunning white sandy beaches and spectacular sunsets, all making for a magical experience.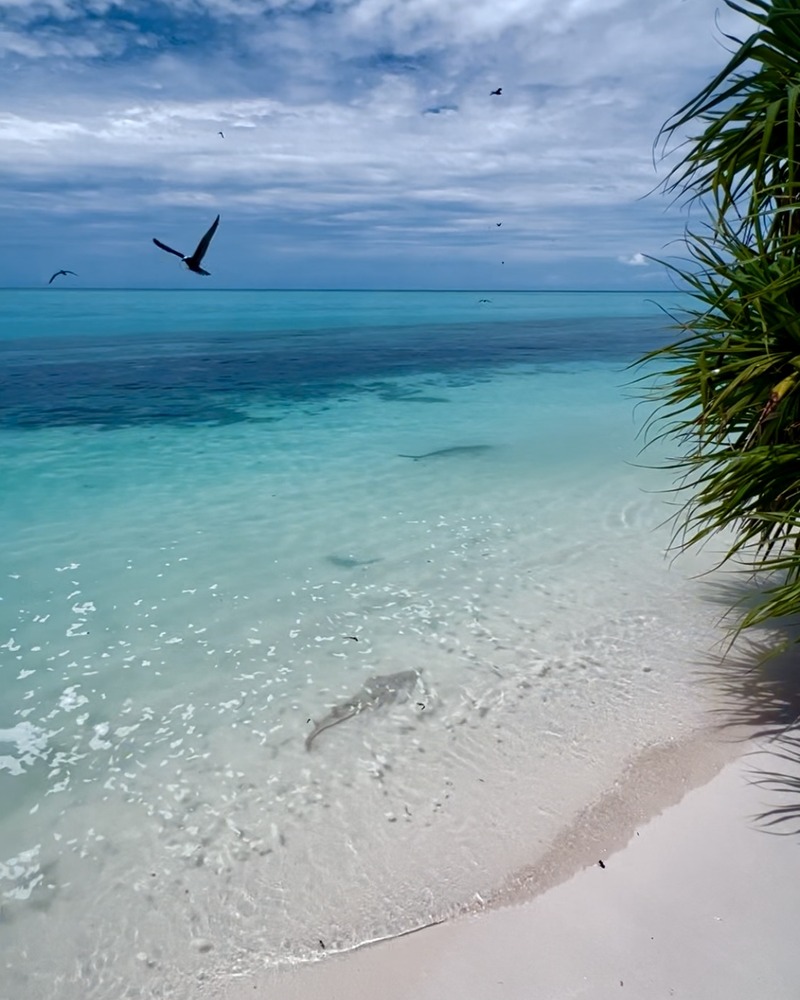 How To Get To Heron Island
The island is accessible via The Heron Islander ferry from Gladstone Marina. Transfers run every day except Tuesdays and Thursdays.
Alternatively, you can fly via helicopter from Gladstone Airport with Marine Helicopter Charters. Flights are subject to weather conditions.
Pricing:
Heron Islander ferry transfer (one way) AUD 85
Helicopter transfer from Gladstone Airport (return) AUD 940 per person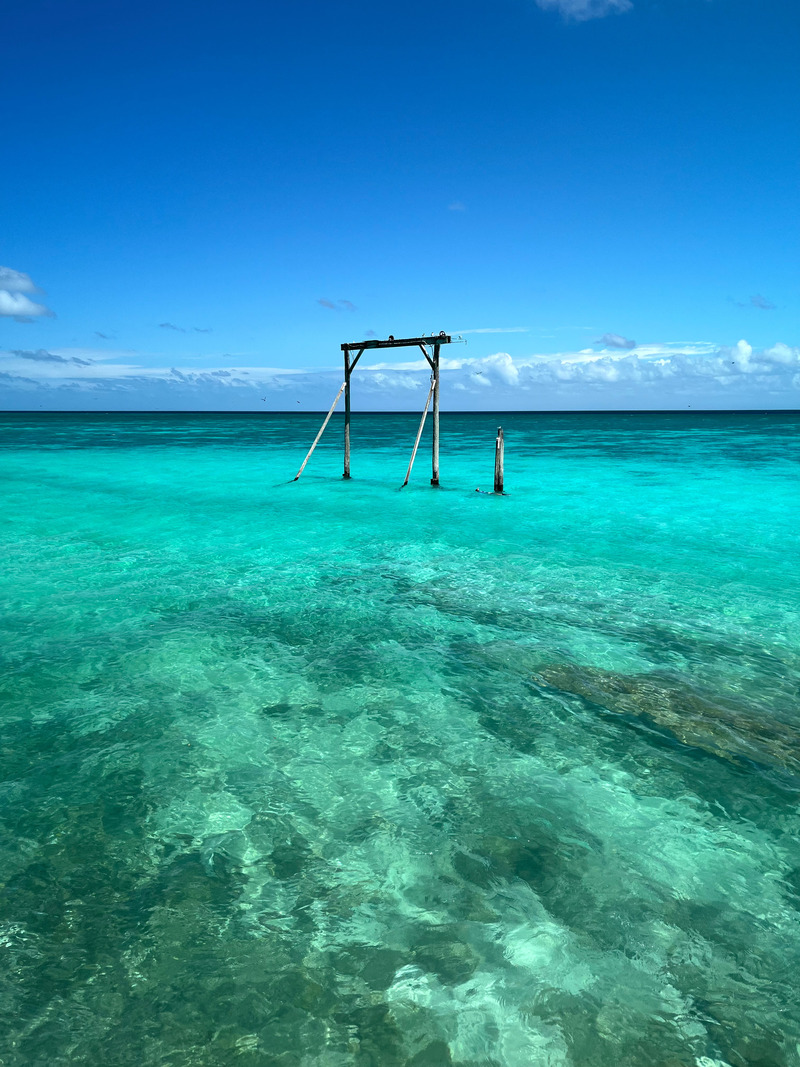 How Long Is The Ferry Ride From Gladstone To Heron Island?
The Heron Islander ferry takes approximately 2 hours from Gladstone Marina (weather dependent). The journey over can be quite rough depending on the swell and conditions so if you get seasick, you'll definitely want to take kwells or sea sickness tablets of some kind.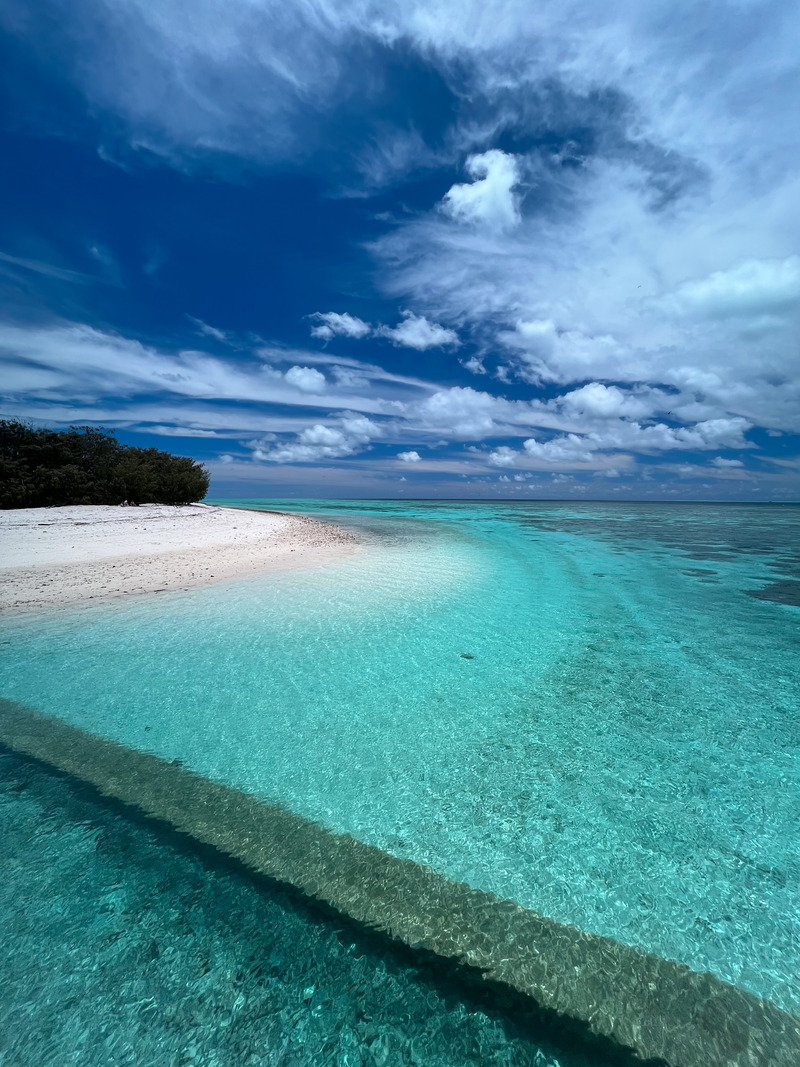 Heron Island Accommodation
Accommodation on Heron is quite limited and is monopolized by Heron Island Resort. The resort is a little dated, but the interiors are more than comfortable with all the mod cons (excluding a T.V & Airconditioning). All rooms have ceiling fans. Listed below are the different types of rooms available for travelling guests:
Reef Room

Reef Family Room

Turtle Rooms

Turtle Family Room

Beachside Room

Wistari Suite

Point Suite

Beach House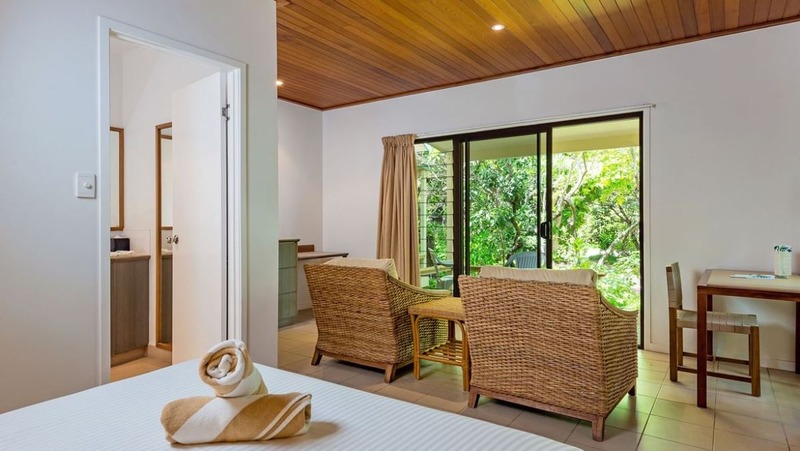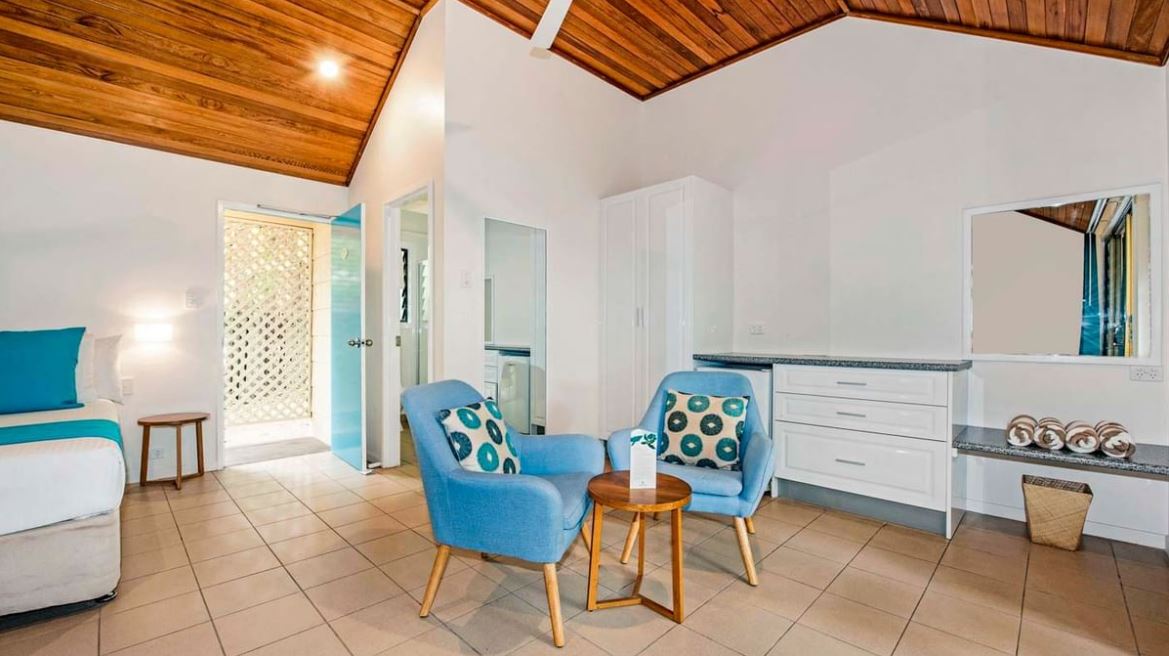 Heron Island Resort
Heron Island Resort is the only accommodation located on the island and offers a variety of rooms depending on your travel party size. We stayed in a Turtle Family Room which included a king-size zipper bed in a separate room, along with 2 single day beds. The room is also equipped with a private bathroom, bar fridge, outdoor patio and seating and a small desk.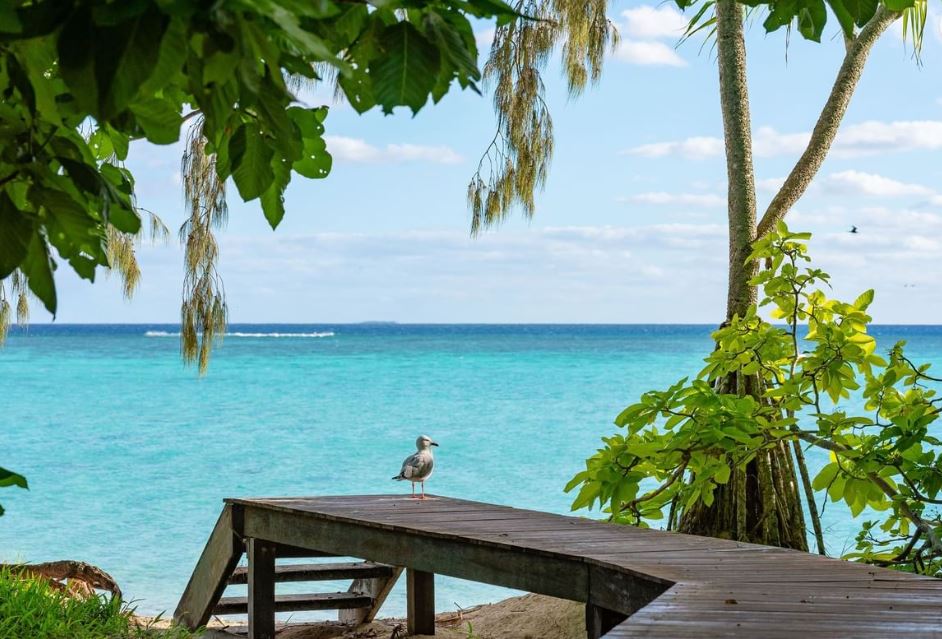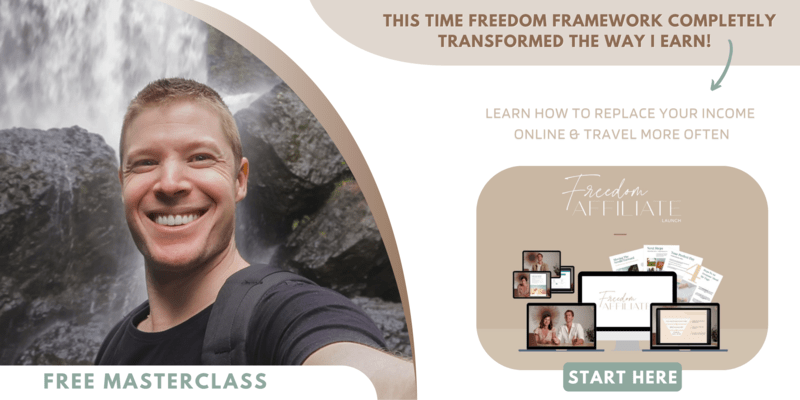 Resort Facilities
Dive Centre

University of Queensland Research Station

Aqua Soul Spa

Shearwater Restaurant (with free breakfast)

Baillie's Bar & Pandanus Lounge

Information & Tour Centre

Outdoor Pool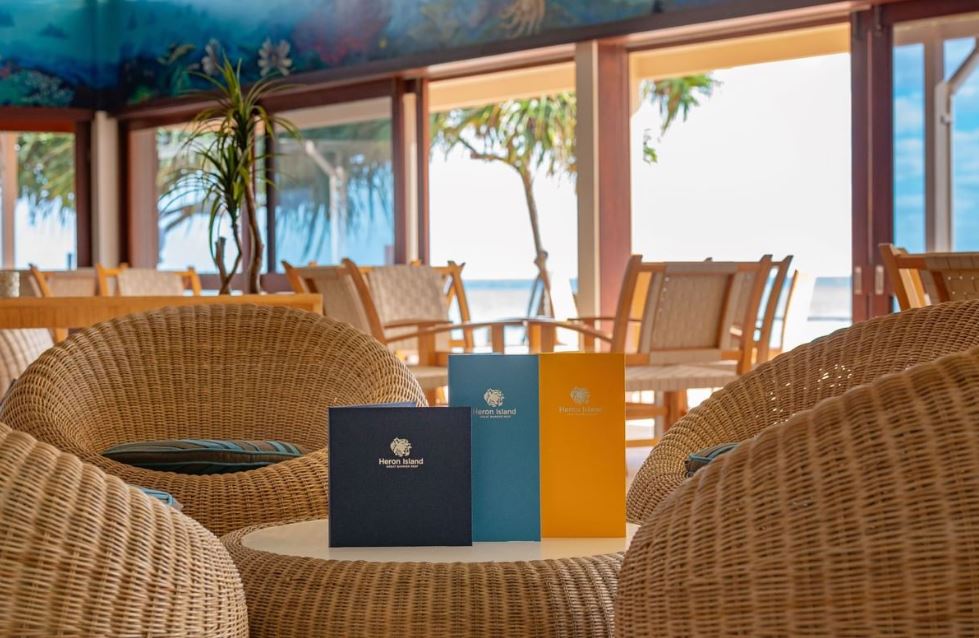 What To Do On Heron Island
The island offers a wide array of activities for visitors to enjoy. Visitors can explore the following activities:
Snorkel and dive in the crystal-clear waters of their own stretch of private beach

Explore the wonderful marine life

Take a glass-bottom boat tour to get an up-close look at the reef

Take a scenic walk along the shoreline

Enjoy turtle season (spot green turtles and loggerhead turtles nesting)

Swim with rays and reef sharks

Birdwatch amidst an incredible variety of marine bird species (mutton birds, noddies and more).
Other activities on the island include kayaking, stand-up paddle boarding, snorkelling, diving and guided tours such as low tide reef walks and night turtle walks.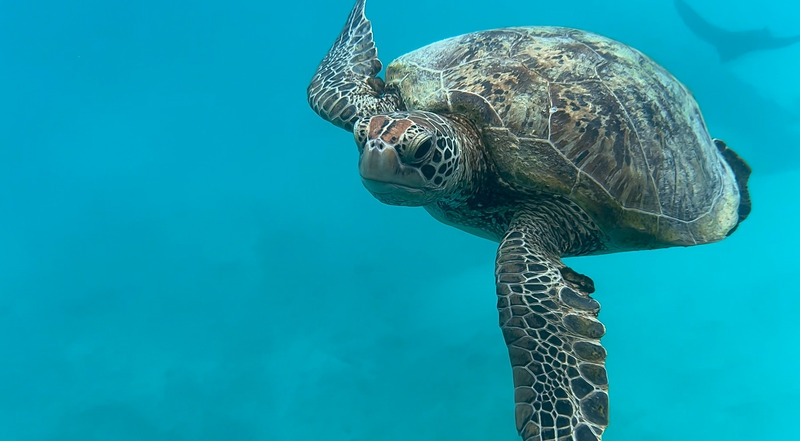 Shearwater Restaurant
Heron Island only has a couple of dining options available with access to food and supplies being extremely limited. This makes meals and drinks quite expensive.
Shearwater Restaurant is the only sit-down dining option available on the island. Breakfast is included in the cost of your stay and trust me; you'll want to fill up here to get you through the day. Drinks and snacks are also available at Bailey's Bar by the pool.
The boutique shop has a small selection of snacks if you get desperate. Expect to pay upwards of $40 per meal for buffet options that the restaurant has available. Alternatively, a small range of takeaway options are available for lunch.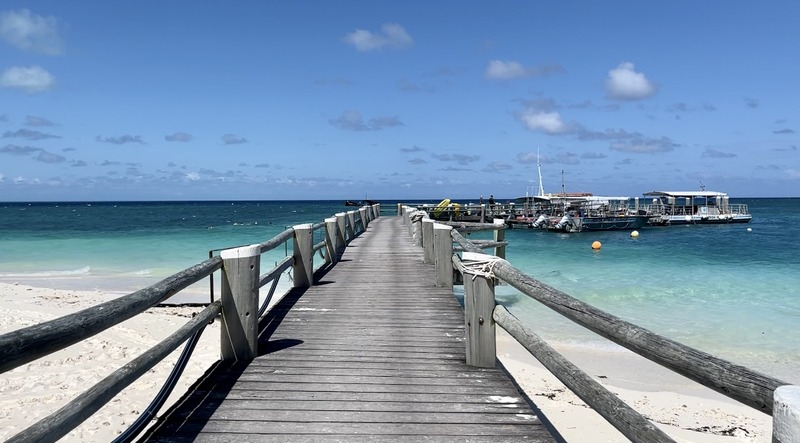 Map Of The Island
Here's a map to familiarise yourself with before you arrive on the island. The island and the resort are relatively small – you'll be able to find your bearings quite quickly.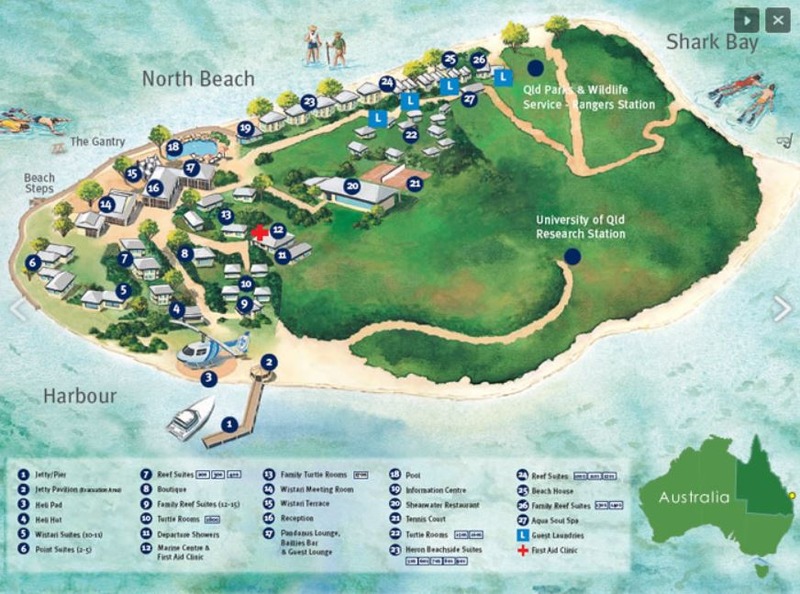 Map Of The Resort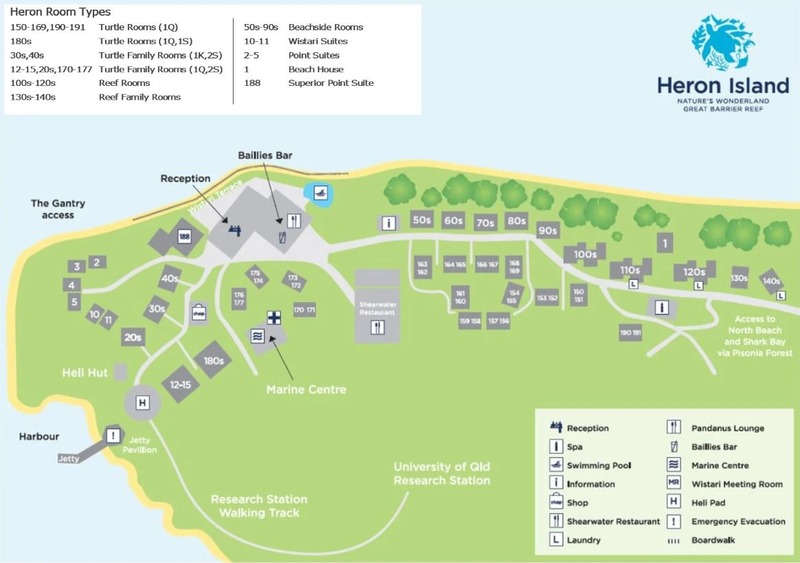 The Best Time To Visit Heron Island
Experiencing reasonably good weather year-round, Heron has a few key dates to take note of when planning a trip.
November – March is turtle season. Experience the magic of turtles nesting on the shores of Heron Island. Turtle hatchlings occur from January onwards. I've only ever travelled in the summer months and can highly recommend it.
September – November brings a cacophony of black noddy turns to the island (upwards of 70,000 birds), nesting well into December and beyond.
June – August is a much quieter period to visit as the region experiences more mild temperatures.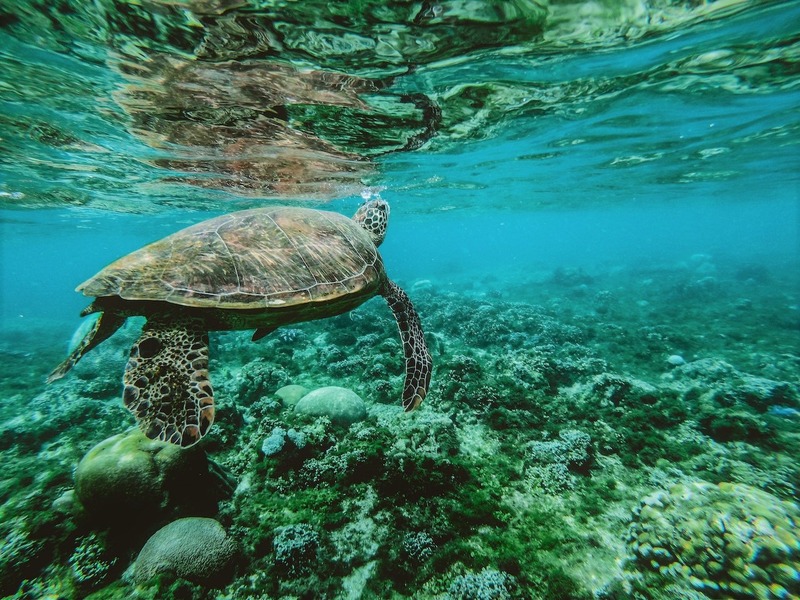 FAQs About Heron Island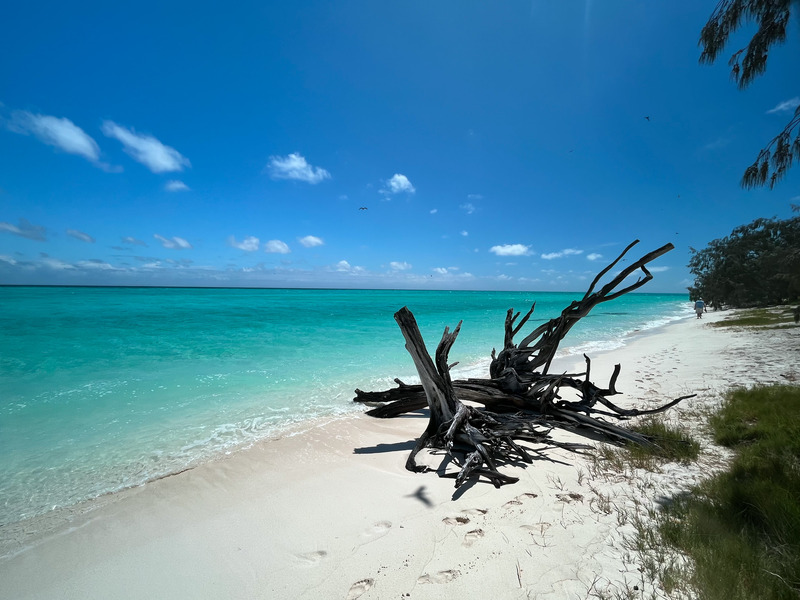 What Is Heron Island Known For?
Heron Island is a marine park located in the Southern Great Barrier Reef, Australia. It's most well-known for its turtle season and population, it's natural significance to the Great Barrier Reef and ecosystems. The University of Queensland has a permanent research station located on Heron, acting as a base for continued research efforts in marine science, sustainability and global coral reef research.
Is Heron Island Open To tourists?
Yes! Guests can venture to the island year-round to experience the wonder of the island through snorkelling trips, diving and informative tours and experiences run by resort staff. The island has an abundance of marine and ocean life that simply can't be missed.
Are There Houses On The Island?
No. The only structures on Heron are the resort, research station, desalination plant and staff and resort facilities.
How Many Days Do You Need On Heron Island?
3-4 days on the island is recommended, if not longer. You'll never want to leave!
Is Heron Island Part Of The Whitsundays?
No. The island is located on the Southern Great Barrier Reef, in Queensland, Australia. Heron is located close by the neighbouring island, Wilson Island. Expect to experience a spectacular coral reef and marine species.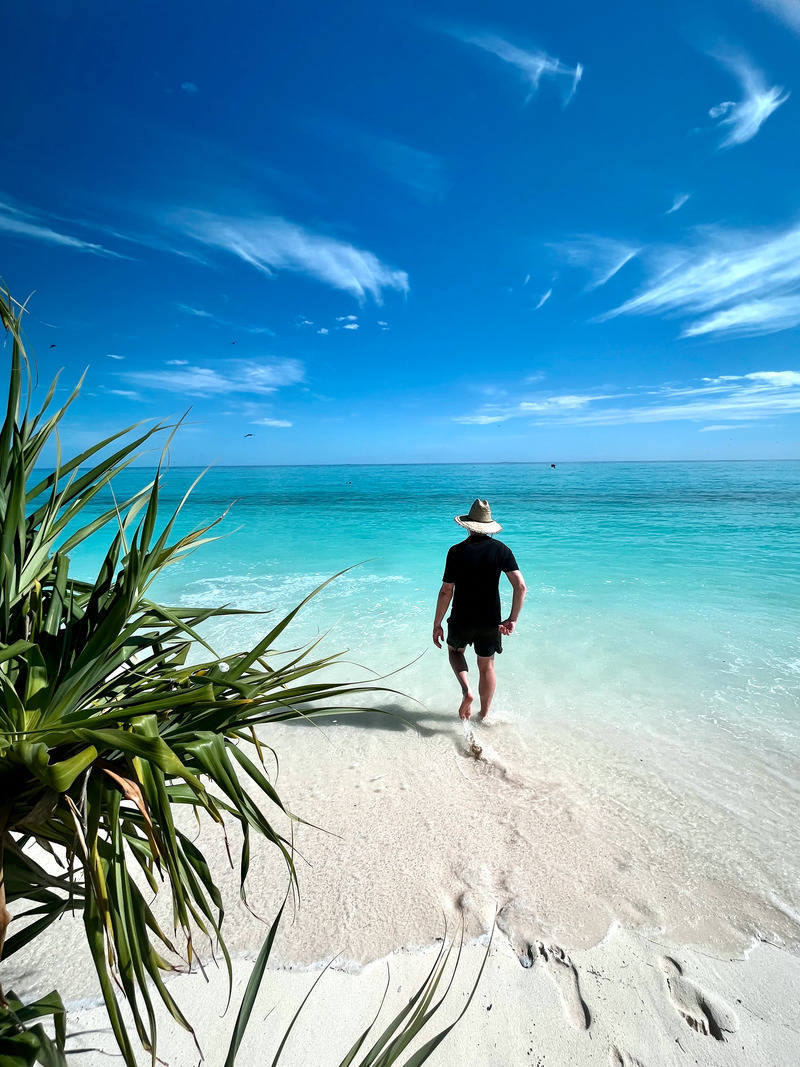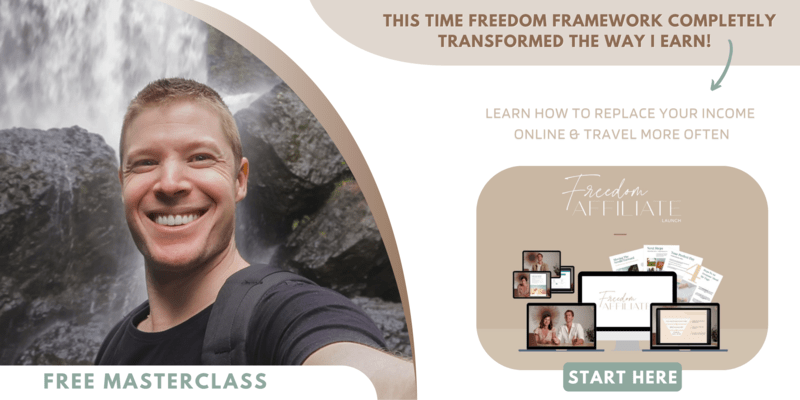 Check out these other amazing Queensland adventures:
Disclosure: Some links provided in this blog are affiliate links for beautiful digital education products & other travel services we're proudly partnered with. On some occasions, I may be compensated with a commission if you use these links to make a purchase. It helps to support the ongoing publication of free, and readily accessible content for those looking to get started in the travel & online business space. This site is not intended to provide financial advice and is for entertainment only.