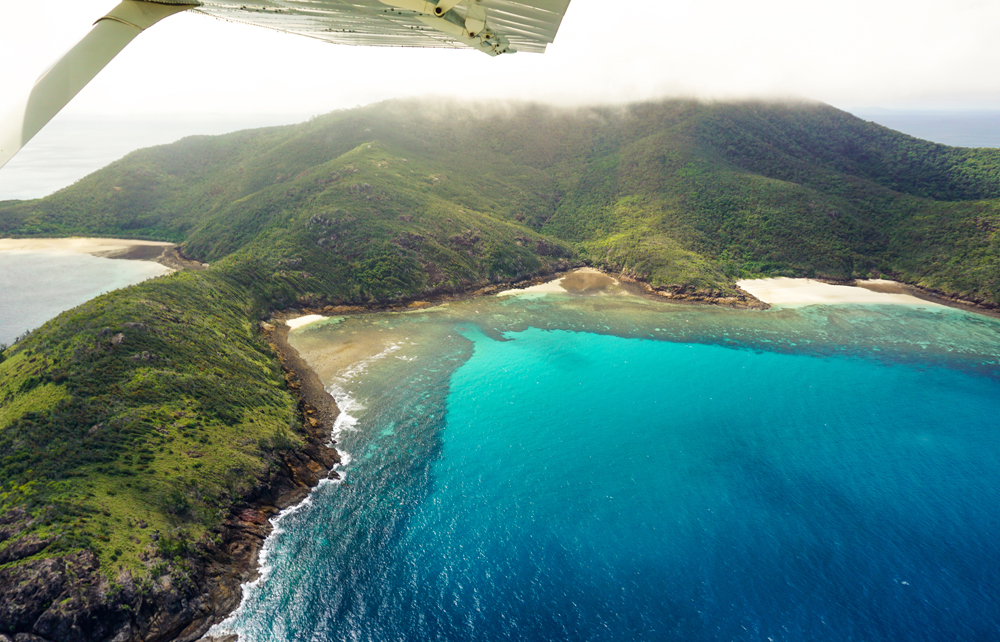 Camping truly is one of my favourite past times, and even to this day, I love travelling to remote locations with friends and family to set up camp, enjoy the fresh air and disconnect from the real world while relaxing among nature. That being said, camping isn't for everyone – the insects, the 'setting up' part, the effort to pack and then lets not forget about the 'packing up' aspect. Don't get me wrong, I am a BIG fan of camping – my family and I have camped from an early age and I absolutely love it – but what options are available for those who might be deterred from the idea of enjoying the great outdoors in a traditional camp sense, yet still remain keen to enjoy it without the hassle? For those that hate the idea of setting and packing up campsites, worry no more – welcome to the world of glamping. Yes, you heard right – glamping – glamorous camping to be more specific. Mackay's Keswick Island offers a fantastic alternative to your regular weekend getaway.
I recently adventured north to The Whitsundays to report back for you guys on a relatively new form of camping that casts aside the dreaded thought of packing everything together, setting up and packing it all away again – Keswick Island Glamping. If you've not yet heard of glamping or experienced it for yourself, you're in for a real treat. Unlike traditional forms of camping, glamping provides you with all the extras, 'add ons' and luxuries that you'd normally find at home, in a resort or upmarket overnight stay while travelling. I travelled to Keswick Island, in The Whitsundays to experience first hand what it's like to live a life of luxury and camp in style on the island – I can tell you right now, it did not disappoint!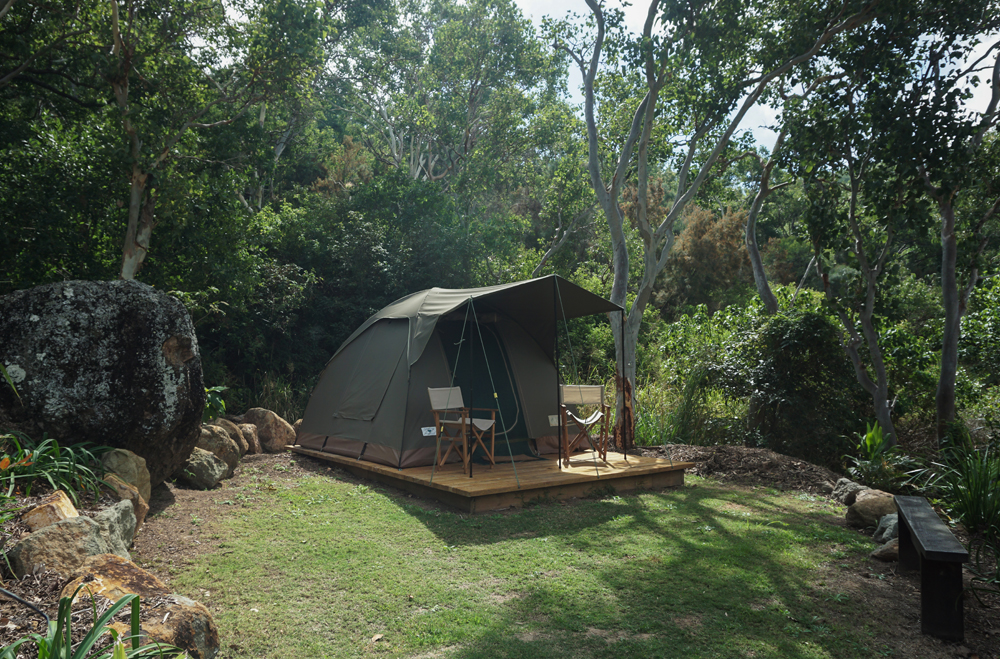 Never heard of Keswick Island? That's probably because this little piece of paradise (affectionately titled, 'The Treasured Island') is quite remote and as I'm pleased to report, lacks the big chain hotels, resorts and necessities you're likely to find in other parts of The Whitsundays. Located just off the coast of Mackay, Queensland, and only a short 15-minute scenic flight from the mainland, Keswick Island is the absolute perfect location for that weekend getaway – and why not do it in style by booking out one of the islands premiere glamping sites.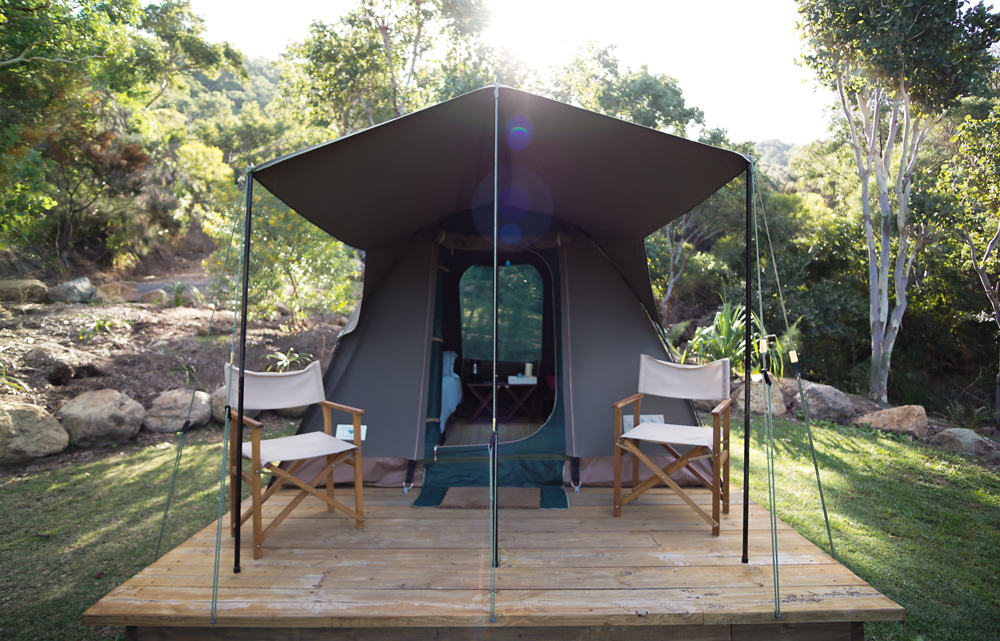 I arrived onto Keswick Island by plane, a small-chartered aircraft from the Island Air Terminal in Mackay. This scenic flight is an absolute must do if visiting the region and is sure to impress as you circle around the island before landing. Pilot Gavin will point out the beaches and lookout points as you circle around the island and onto the tarmac. If you're lucky, you may even get to experiences the whales that migrate during the winter months from above.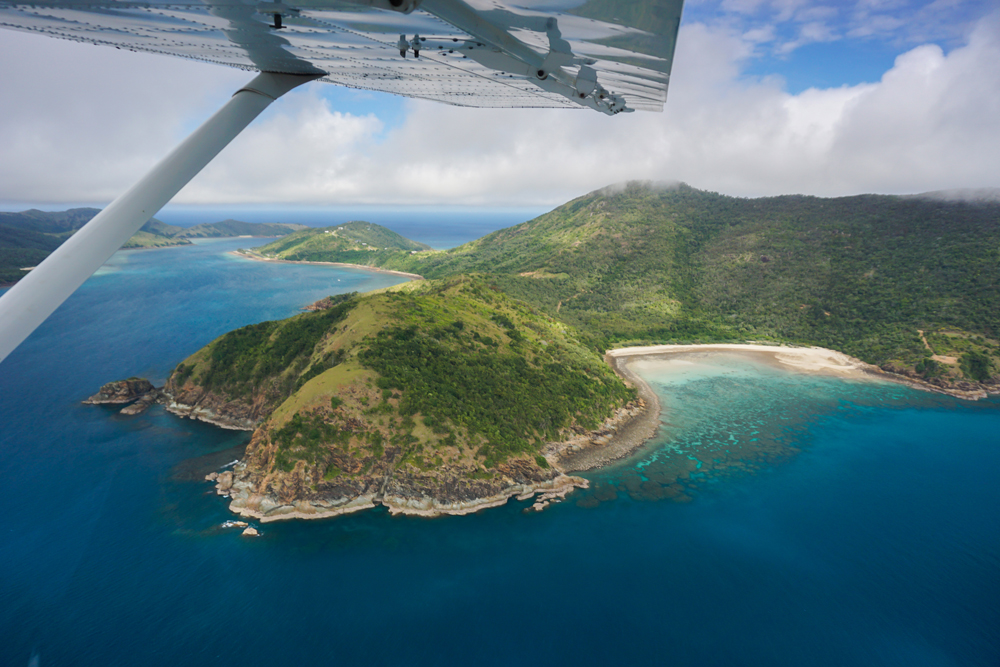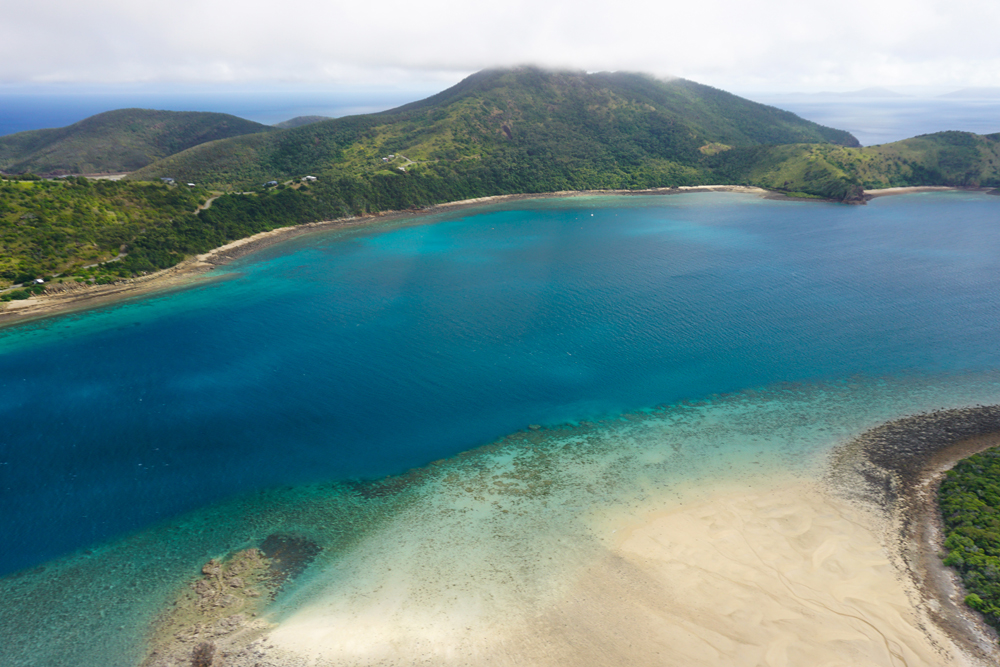 Once arriving onto Keswick Island, you will be greeted by the island manager Brett and then given a quick run through of the island. If you choose to, this is your chance to rent a golf buggy (highly recommended). This is the only form of transportation (other than walking) around the island, so it's a wise move to rent one of these, particularly if you're staying on the island for more than a day (more information on pricing can be found on the Keswick Island website). You'll then be shown to the campgrounds where the glamping sites are located. Supplies are limited on the island so everything is self-sufficient. This requires you to bring any food and supplies over with you for the duration of your trip. There is a small kiosk located near the airstrip that stocks some necessities should you need them.
Arriving into the campgrounds, you'll notice there is basic communal area that has toilet facilities, a campfire ring and basic showers. The showers are cold water, however you are provided with camp shower bags for you to boil hot water and use. In the furthest campsites you will find your accommodation for the night should you choose to glamp. Upon arrival, you will notice that each glamping suite contains two single beds setup with comfortable linen and doonas, pillows and both have comfortable mattresses.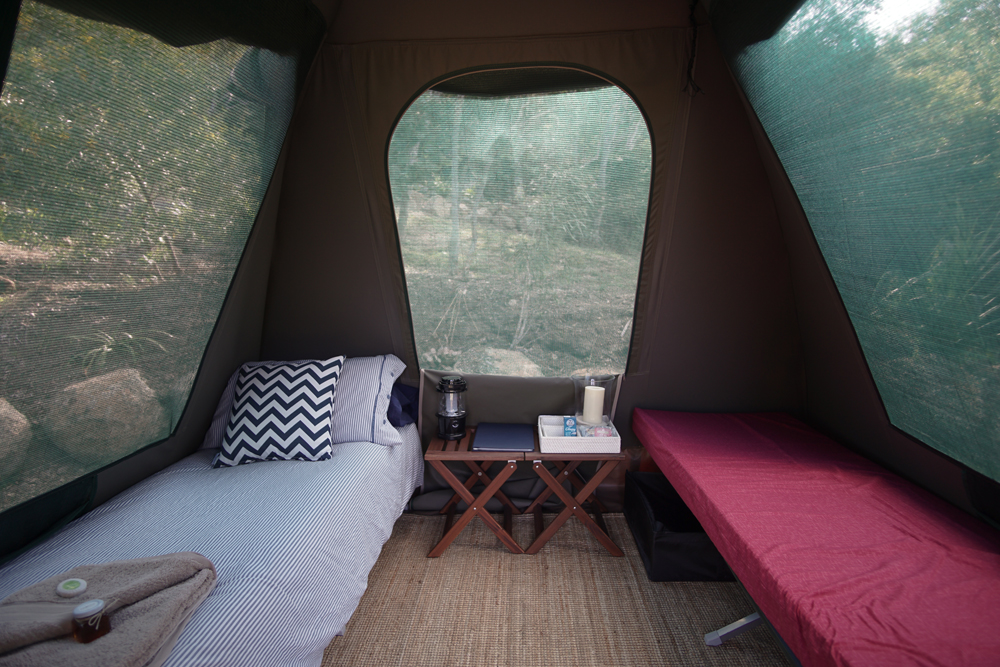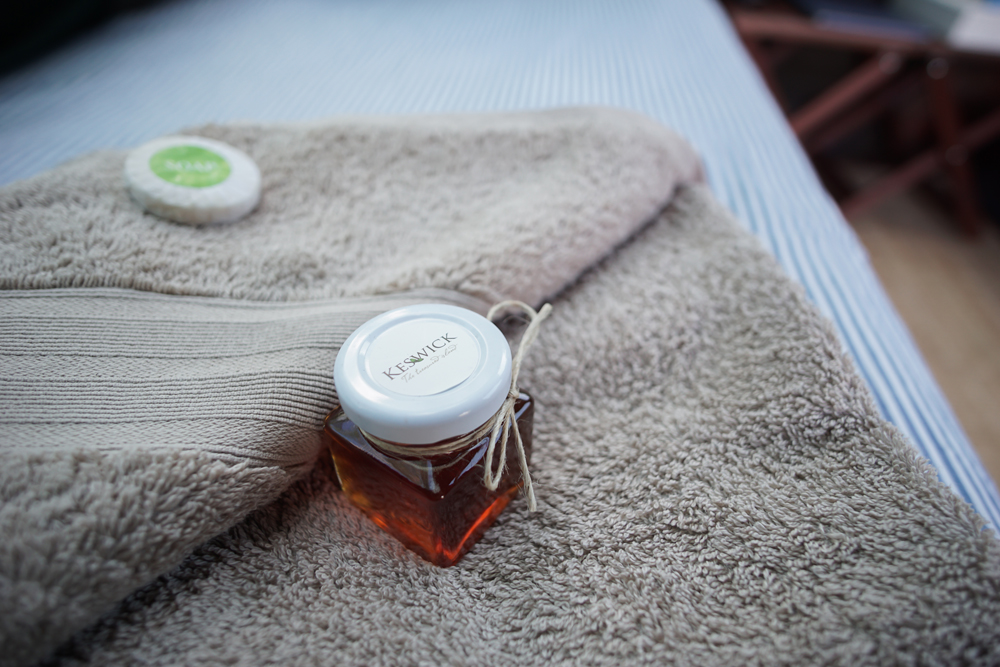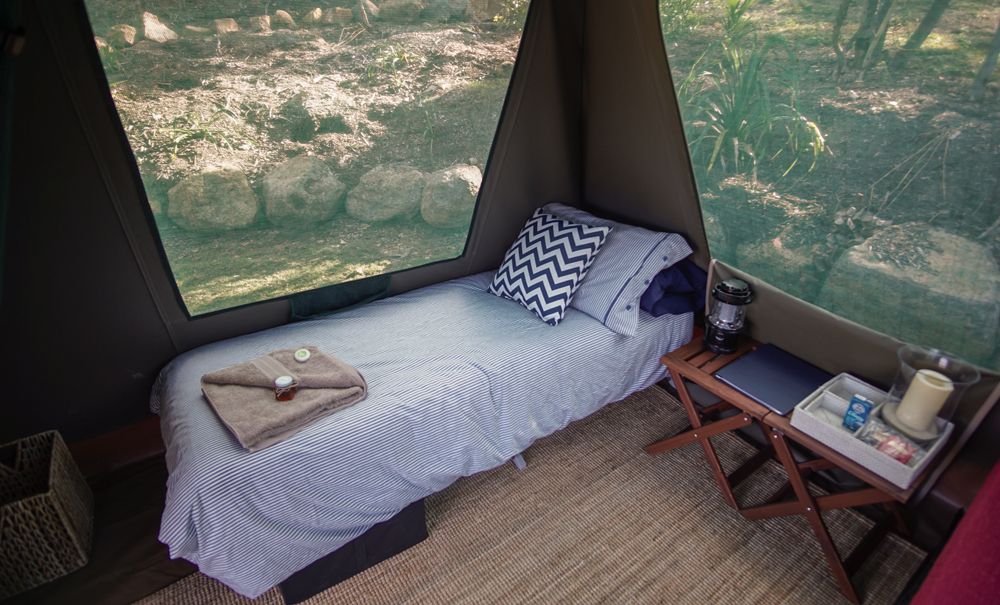 The tents themselves are heavy-duty canvas tents that are nestled in amongst the leafy backdrop of the Keswick Island bushland. You will find all the necessities (without the hassle of setting it up yourself) including bedding, deckchairs, plates and cooking utensils, small baskets for your belongings, a lantern, bath towels, soap, tea, milk and coffee, a small esky with ice brick coolers and as a bonus extra, you'll even receive a small pot of Keswick Island honey upon arrival. Keswick Island is known for its honey as it's rich and almost tastes like malted caramel – Just a little sample of the island to take home with you. By evening, Keswick Island comes alive and you'll be treated to a fantastic luxury camping experience under the stars and the Milky Way – the ultimate way to end a day and relax in style. Fall asleep to the sounds of water lapping against the shore of Basil Bay and crickets chirping in the mountains behind you.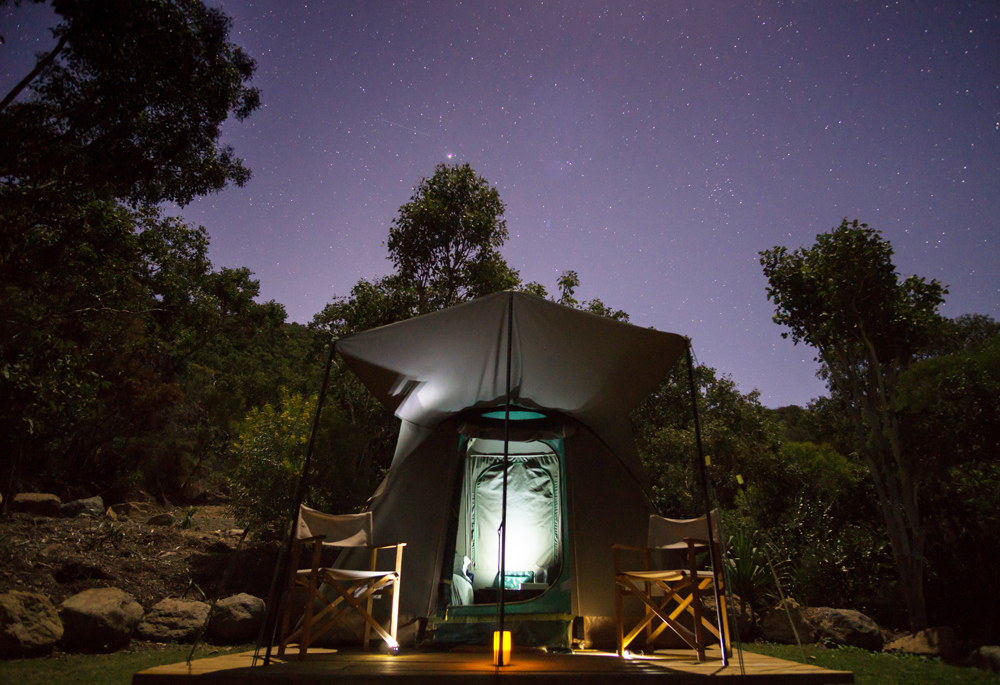 If you choose to stay for multiple days on the island just as I did, take the time to adventure and drive around in the golf buggy and attempt some of the hikes. By day, laze around in the beach hammock located at Basil Bay Hut – a great location for day travellers to rest and recharge. Basil Bay Hut is open to day travellers and campers, and has all the ample facilities that you could need. Located inside Basil Bay Hut are fridges to store meat and dairy products, a microwave, kettle, sink with cleaning supplies and also plenty of charging facilities. Outside on the deck you'll find plenty of seating with deck umbrellas, barbecues, a change room, toilet facilities and also the use of stand-up paddle boards and kayaks to use at Basil Bay.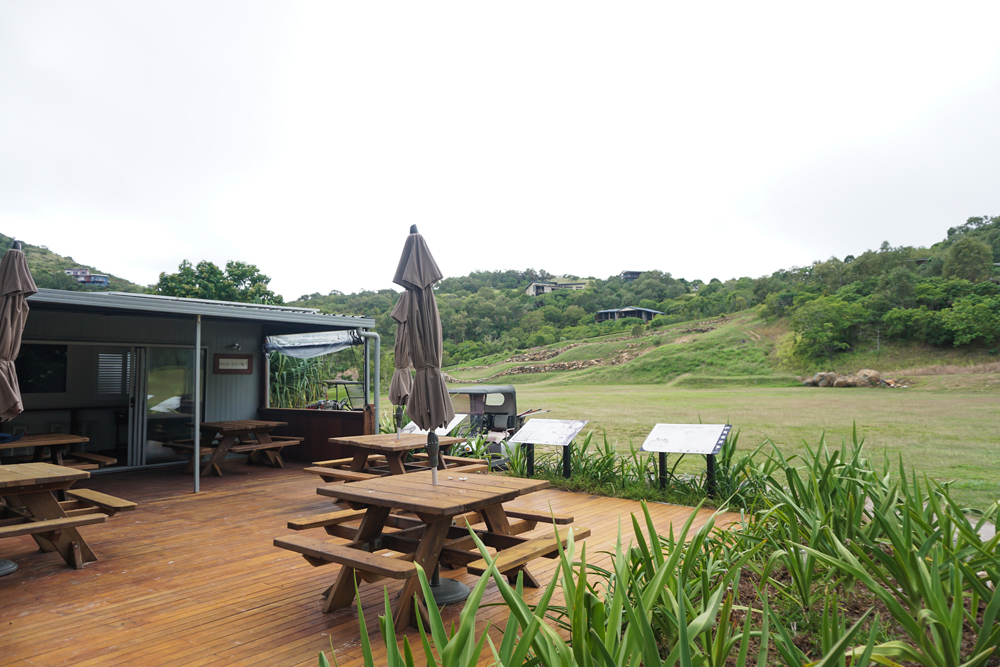 Keswick Island glamping offers you a fantastic remote island experience in a comfortable and classy new form of accommodation. So what are you waiting for? Come and see the very best of The Whitsundays on Keswick Island and experience glamping for yourself – you might just be pleasantly surprised.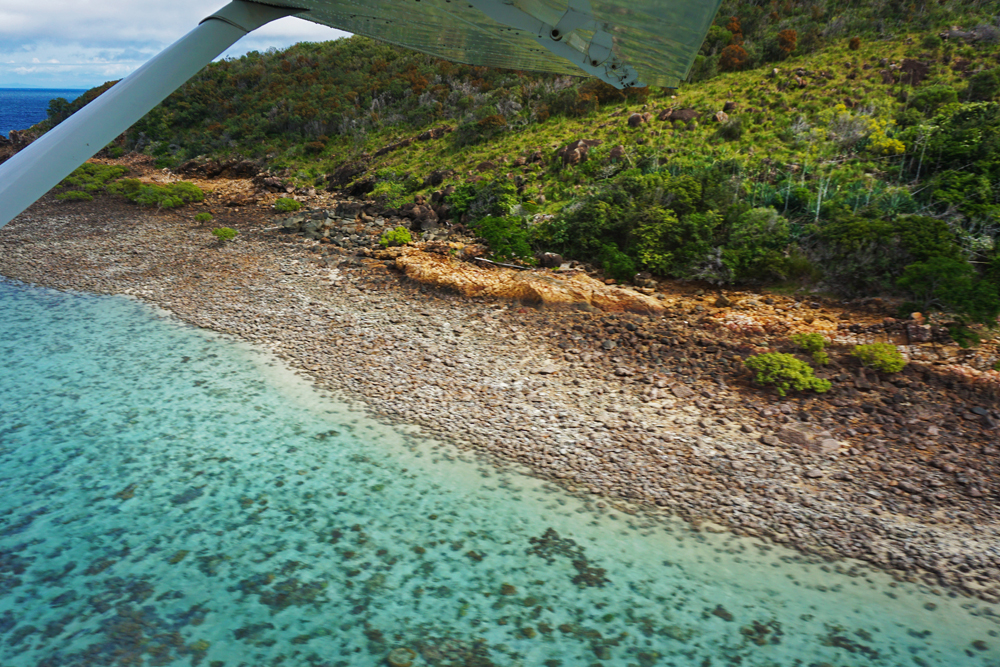 To see a more in depth recount of my visit to Keswick Island and the glamping suites, I'll soon be providing a travel vlog that highlights my recent visit.
For further information on rates and availability or to simply book your glamping experience, contact Keswick Island on 1300 889 290 or visit their website for more details.
Book your stay in Mackay here.
The perfect way to get to the island is by air, via Island Air, Mackay. Ask for Gavin. 1300 889 290
For further information about the region, details can be located on the Visit Mackay Tourism website.
Check out these other great Queensland adventure activities below:
Sunflower Fields Near Brisbane
To see what travels and adventures I've been on recently, head on over to my social channels:
Instagram: @scottypass
Facebook: scottypassadventures