11 Incredible Ways To Make Money Online in Australia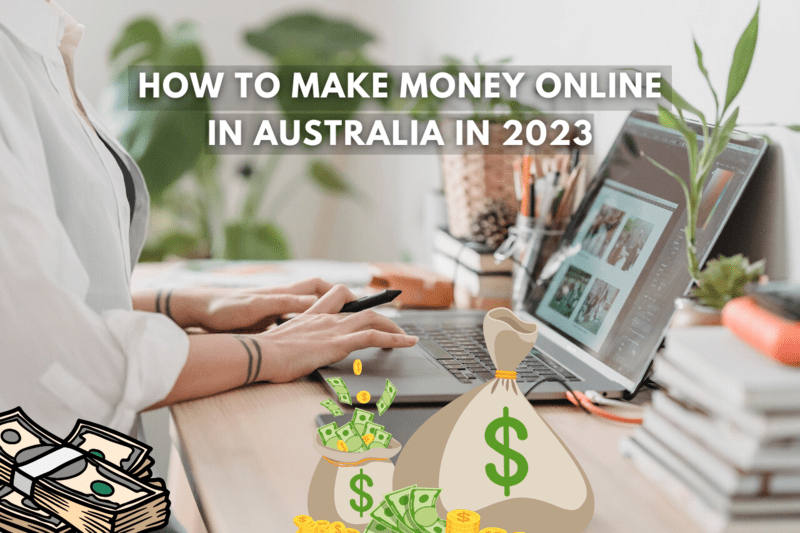 Are you looking for ways to make money online in Australia? The 'gig economy' has emerged as an attractive and convenient option for those wanting to top up their income or even make a full-time living without all the traditional hassle. With costs of living continuing to rise in Australia, online income opportunities are a viable opportunity to boost your financial security. Whether you're completely new to this concept or already familiar with how it works, here is how you can get started making money online in Australia right away!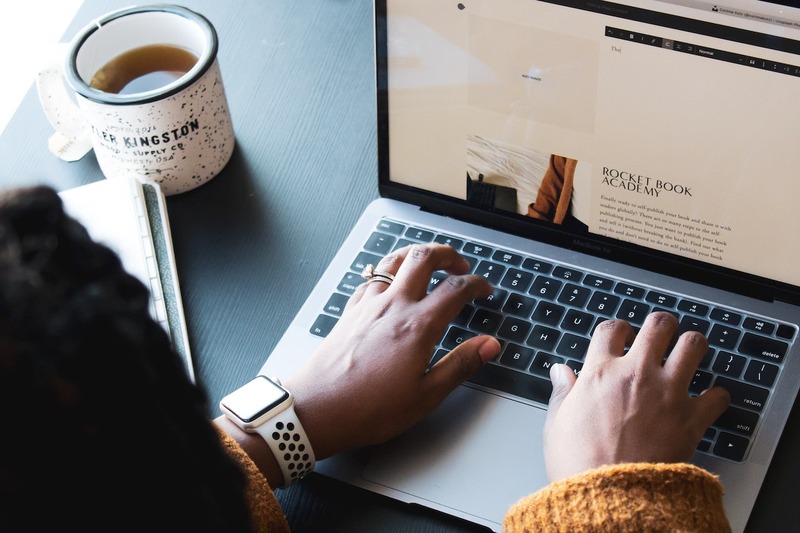 Different Ways To Make Money Online In Australia
It's easier than ever to earn money online by leveraging the power of the internet. There are many ways to make money online, from creating and selling products and services, to affiliate marketing, blogging, and freelancing. Not all options are passive income options, so make sure you focus your efforts on extra income ideas that are passive. You can also use online surveys, online marketplaces, and online teaching to supplement your income.
While discovering new ways to earn online can be fun, it takes a serious change in mindset to become successful and allow more money to flow into your life. If that's you and you're ready to earn more money online, let's dive into more detail on how to make money online Australia from the comfort of your home.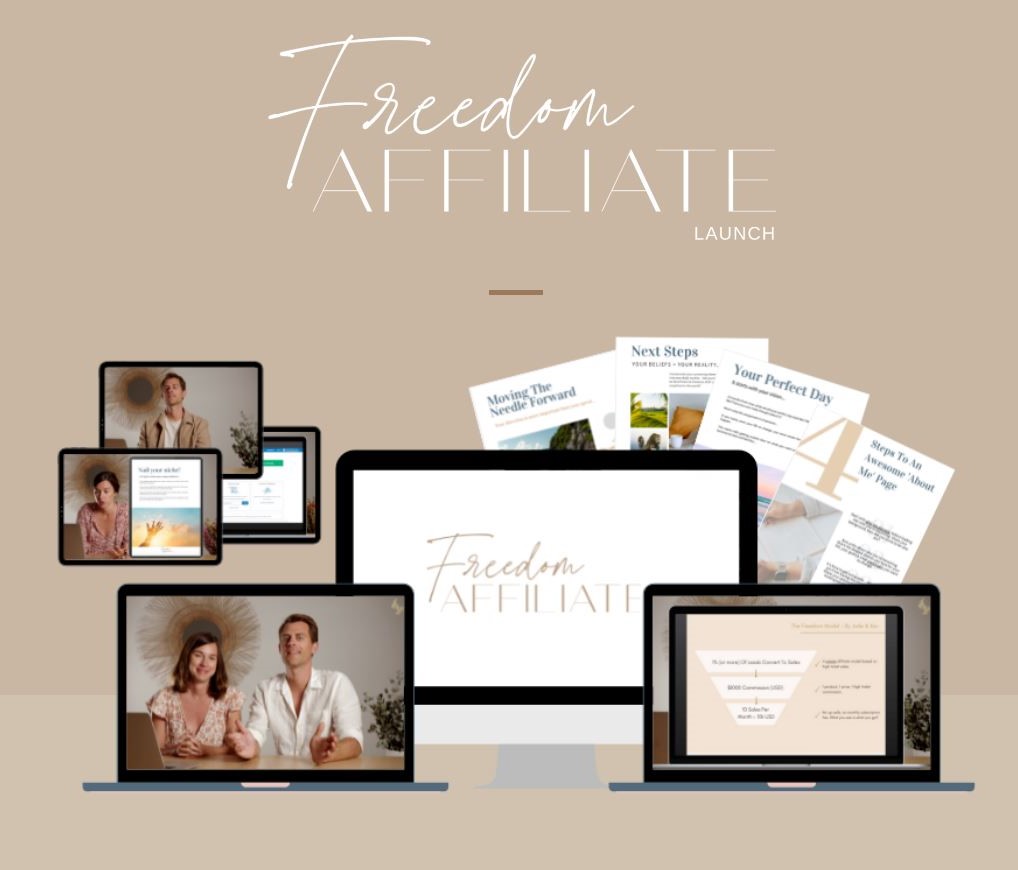 Affiliate Marketing
The most holistic, well rounded affiliate marketing course for beginners. All step-by-step to help you start replacing your income online.

Online Surveys
Start online surveys and get a feel for what it's like to earn from the comfort of your own home.
Start Affiliate Marketing
Affiliate marketing is a great way to make money online in Australia. It involves promoting products or services for a business and earning a commission for each sale you make. As an affiliate marketer, you can promote products through your blog, website, social media accounts, or even email marketing campaigns. It's important to research the company and the products you are promoting so that you can be sure you are providing quality information to your audience.
Best Affiliate Networks In Australia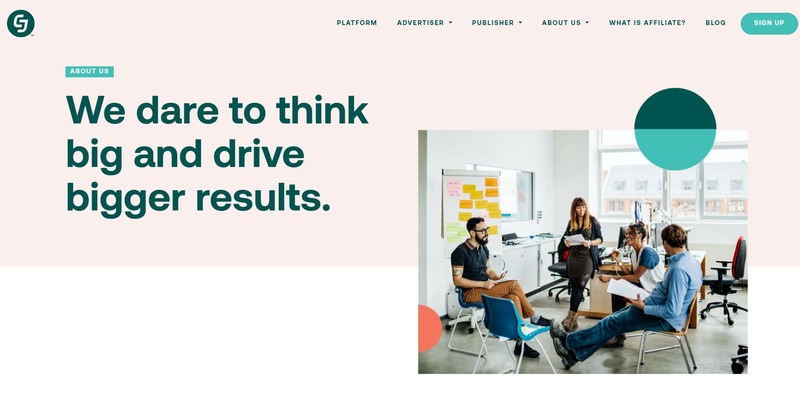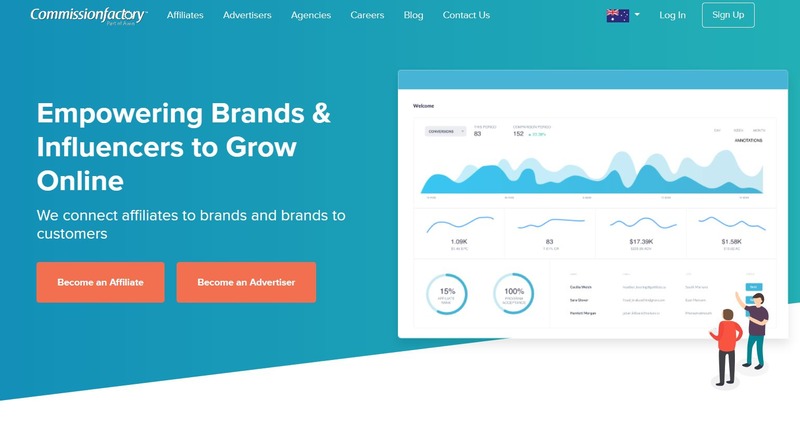 Best Affiliate Marketing Courses in Australia
I will talk about this course until the day I die, I swear! This is the exact same affiliate marketing course I started with and it's extremely popular, and for good reason.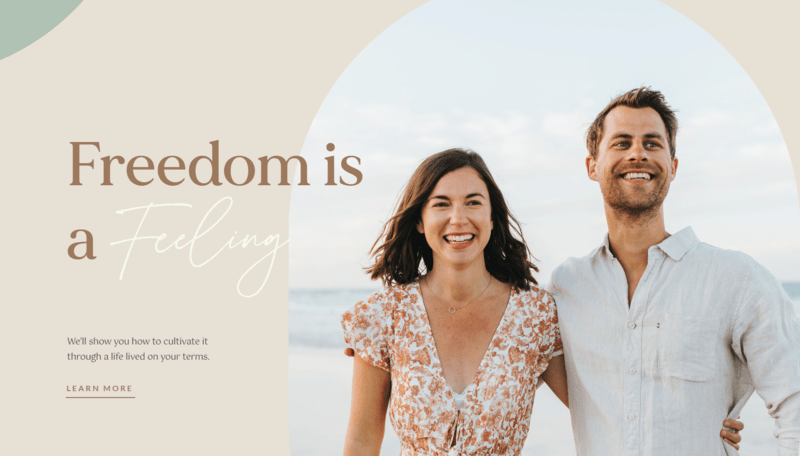 Freedom Affiliate Launch shows affiliate marketing beginners EVERYTHING they need to do to get started in this space. It's a step-by-step, hold your hand, click by click, foolproof way to begin your journey. It's run by Aussies, but anyone in the world can join. Check out the free masterclass here for more info on who they are and what they offer.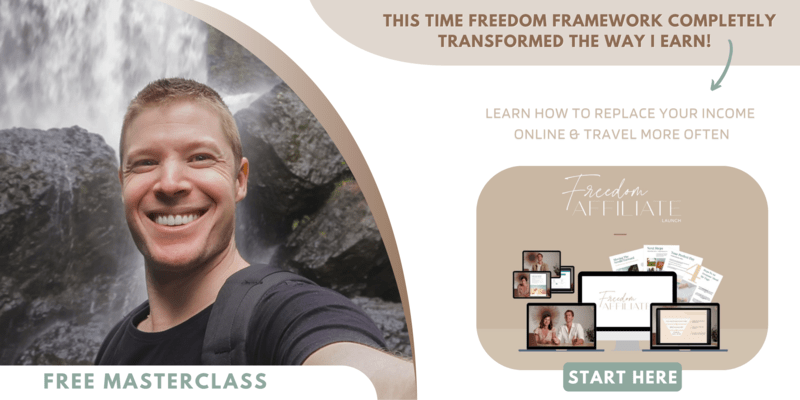 Best Tools For Beginner Affiliate Marketers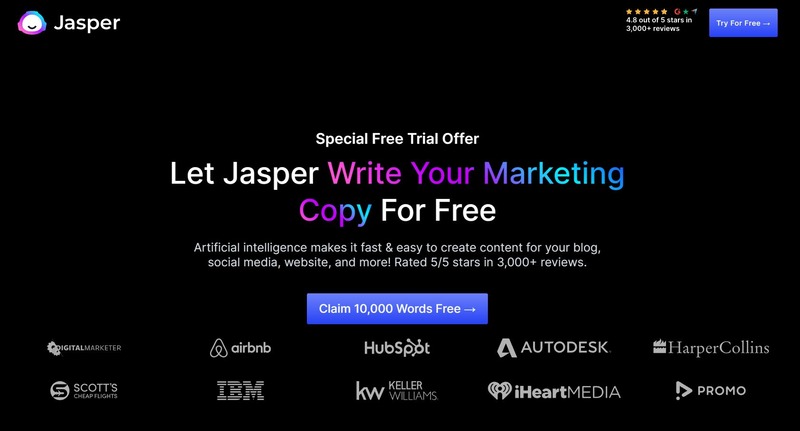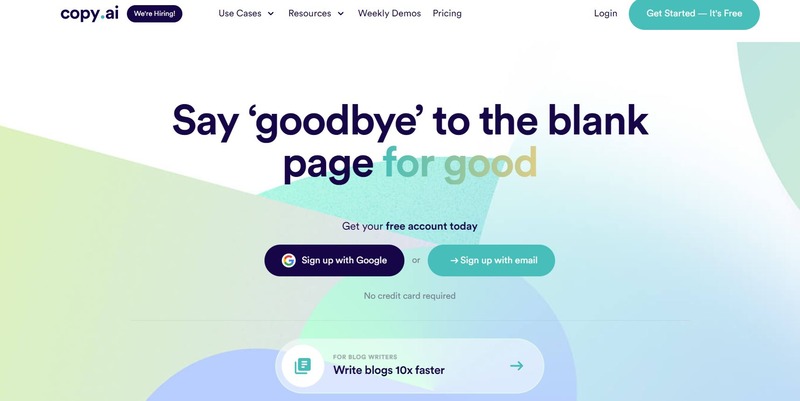 Freedom Affiliate Launch: Australia's best affiliate marketing course for beginners.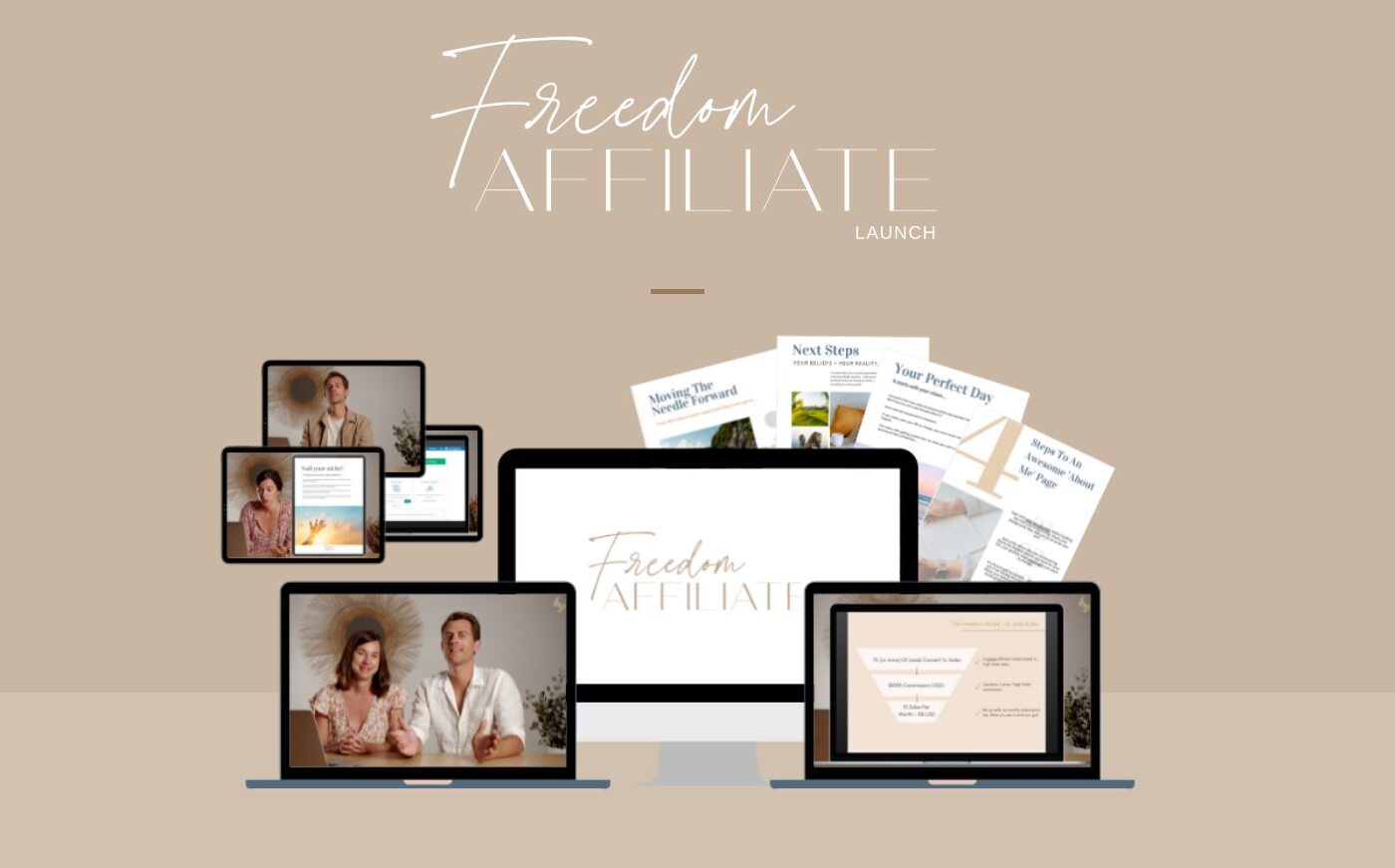 My go to email marketing software.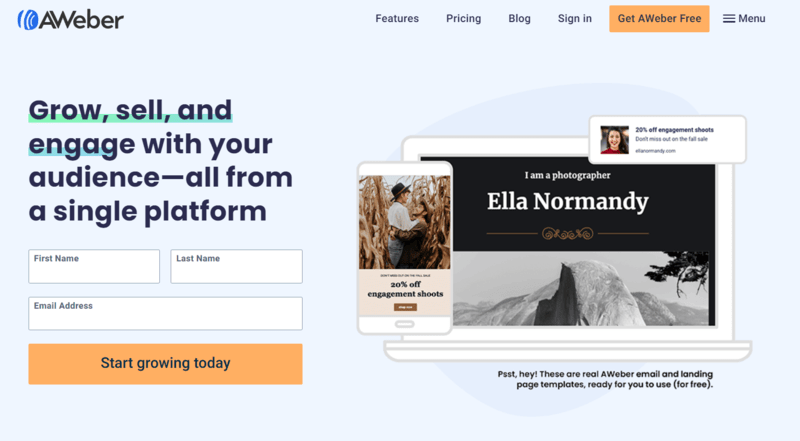 Go Daddy
To build a beautiful website, simply.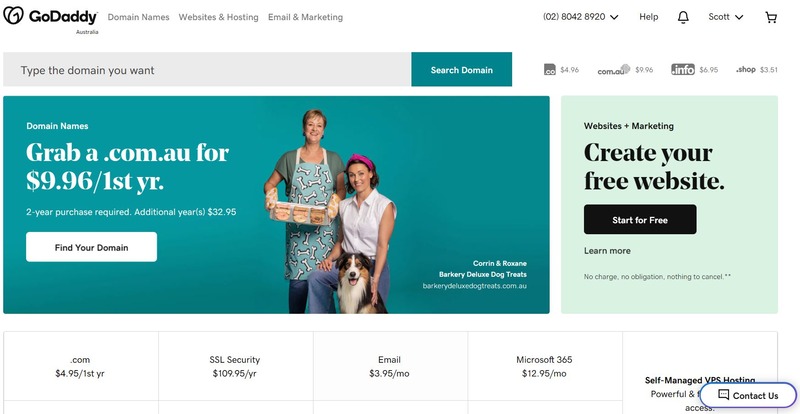 Freelance Writing
Freelance writing is a highly sought-after way to make money online in Australia. From articles and blog posts to web content and other written material – freelancing provides the opportunity for you to work remotely while setting your own hours, allowing you complete flexibility over when and how much or little you want to work. To kickstart this journey into freelance writing success, all that's needed is to create an impressive portfolio of your best projects! I've experienced success with the Fiverr & Upwork freelancing sites.
Best Freelancing Websites to Find Work
Upwork

Iwriter

Medium

Directly contact businesses and blogs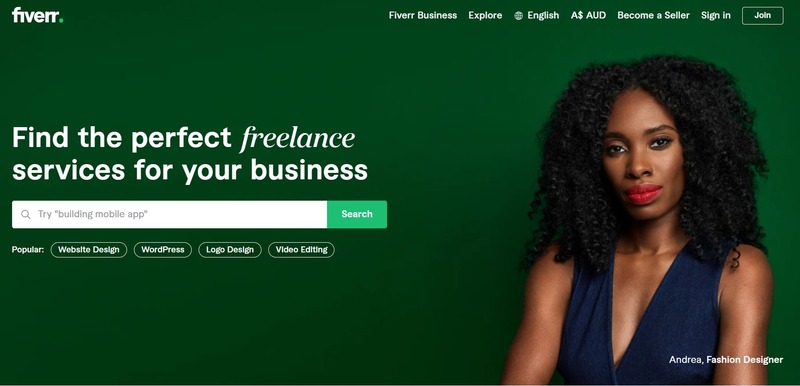 User-generated content (or UGC for short) has absolutely exploded in recent times. This is the process of creating advertising content on social media for brands and businesses. Think short 15-30 second fun TikTok-style videos. I started this side hustle mid-way through 2022 and it has kept me extremely busy (I think I earnt around $2500 in my first month of UGC).
The pay is fantastic, and the work is relatively easy. You can read more about how to become a UGC creator here.
I'd recommend starting here with UGC Mastery. It's a comprehensive walk through on how to get started and what direction you should take.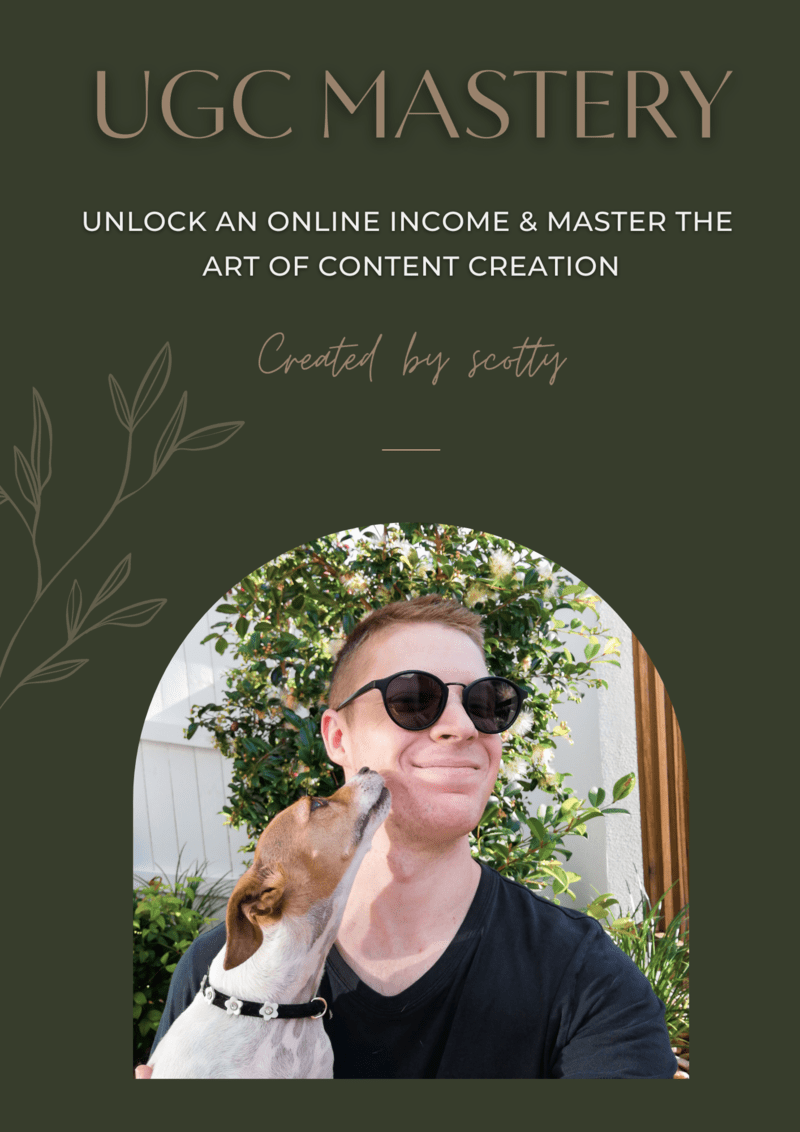 Check out my UGC portfolio & site for more information on how you can earn more money online.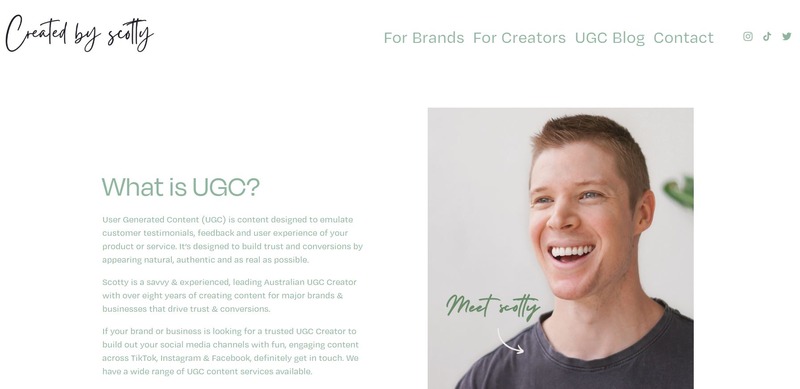 Selling Online
If you're looking to make cash from the comfort of your lounge in Australia, why not try selling products online? Whether it be your self-made items or merchandise from other businesses, there's a lot of potential for profit. To get started, set up an online store with the help of platforms like Shopify and Etsy. You can also list your items on various eCommerce sites and online marketplaces such as Facebook Marketplace, eBay or Amazon!
You could try the following items to sell online:
Flip furniture

Sell clothing

Sell handmade items

E-books & guides
Online Tutoring
Tutoring online is one of my favourite ways to make money online in Australia. Alternatively, you can offer tutoring services in a variety of subjects, from math and science to language and literature. You can advertise your services through online tutoring sites or reach out to schools and universities directly. It's a great way to earn extra cash and nurture and educate the next generation. Here's my favourite online tutoring platforms.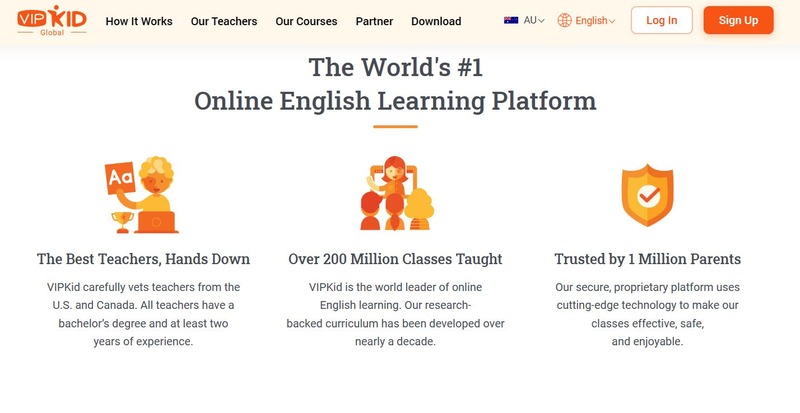 Where to Find Online Tutoring Jobs
Complete Online Surveys
If you're looking to make some extra money on the side, you can consider completing online surveys. Paid surveys are a simple, stress-free way to make some extra money in your spare time, as it requires very little effort.
There are a number of survey sites available in Australia, such as Octopus Group & Attapol, where you can answer surveys for cash or rewards.
You can join Octopus Group here.

Octopus Group
Octopus Group Surveys is the highest-paying survey site in Australia & NZ.
You can join Attapol here.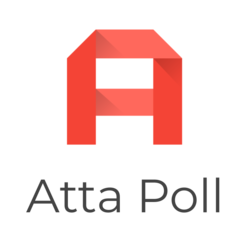 Attapoll Surveys
Attapoll surveys are one of the most used and trusted survey groups in Australia. Get your first $1 when you sign up today!
Create Online Courses To Make Money Online In Australia
Have you got a particular skill/skillset or experience you can monetize? Creating an online course is a great way to make money in Australia. To begin, you'll need to identify your target audience, get started in creating content that meets their needs, and set up an online platform to deliver the course. You will also need to consider how to market your course and determine the pricing model that best suits your goals.
Finally, you'll want to look into any legal requirements for operating an online business in Australia. With the right planning and preparation, you can create an online course and start making money online from the comfort of your own home. I'd recommend creating your online course through Freedom Creator. It's Australia's leading course creation program.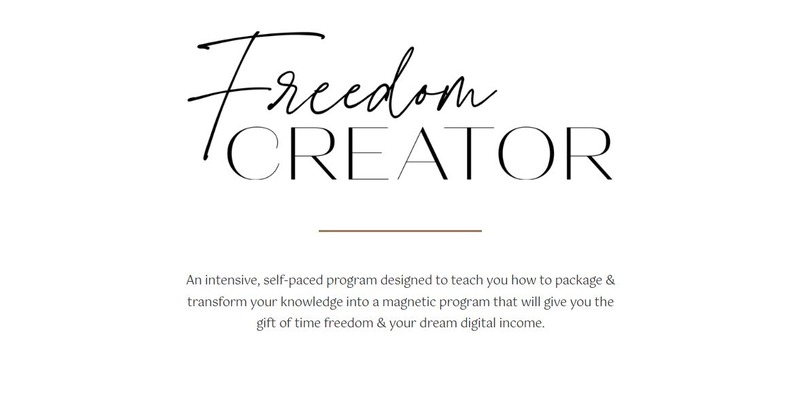 Create An Online Business
Starting an online business in Australia is a great option to make money from home. It requires a bit of planning, but the rewards can be great. To get started, you'll need to decide what type of online business you want to run. An ecommerce store? Drop shipping? Print on demand? The list goes on.
You could look at selling:
Physical goods such as crafts, to selling

Digital products like eBooks

Providing services such as web design.
Once you've chosen a product or service, you'll need to create a website, register a domain & business name, and get a payment processor. You'll also need to create content, such as blog posts, social media posts, and videos, to help promote your business. Lastly, you'll need to set up an effective marketing strategy to help drive traffic to your site. Running businesses online certainly isn't easy, but it is rewarding – both financially and in terms of your time.
Start a YouTube Channel
Creating a YouTube channel is something I've personally had success in, and absolutely love. To get started, you'll need to create a YouTube account, which can be done in a few simple steps. Once your account is set up, you'll need to create engaging content that appeals to your target audience. You can also promote your channel through social media and other digital channels to reach a wider audience. Additionally, you'll need to join the YouTube Partner Program and monetize your videos by enabling ads.
Courses & Tools To Start Your YouTube Channel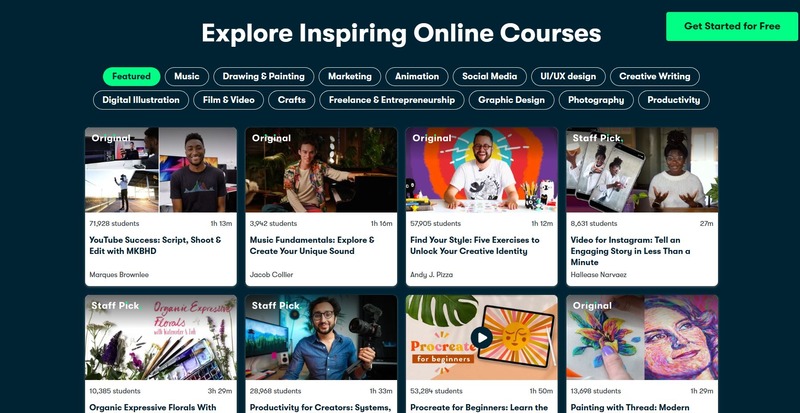 Data Entry Jobs
Data entry jobs are a great way to make money online in Australia. There are many different types of data entry jobs available, and they can be found in a variety of industries. With the right skills and knowledge, you can easily find a job to help you make extra cash.
What Is Data Entry
Data entry usually involves typing up information that has been provided to you, such as online surveys or transcribing audio. You may also be asked to enter data into a spreadsheet or database for a company. The pay rate for in Australia is usually quite good and can be a great way to make some extra money. With the right skills, you can find a job that fits your needs and can give you a steady stream of income.
Where to Find Online Data Entry Jobs
I'd recommend starting here at remote.io for any remote or online job opportunities, anywhere in the world. Alternatively, Flexjobs also have brilliant opportunities for those looking to work from home or online.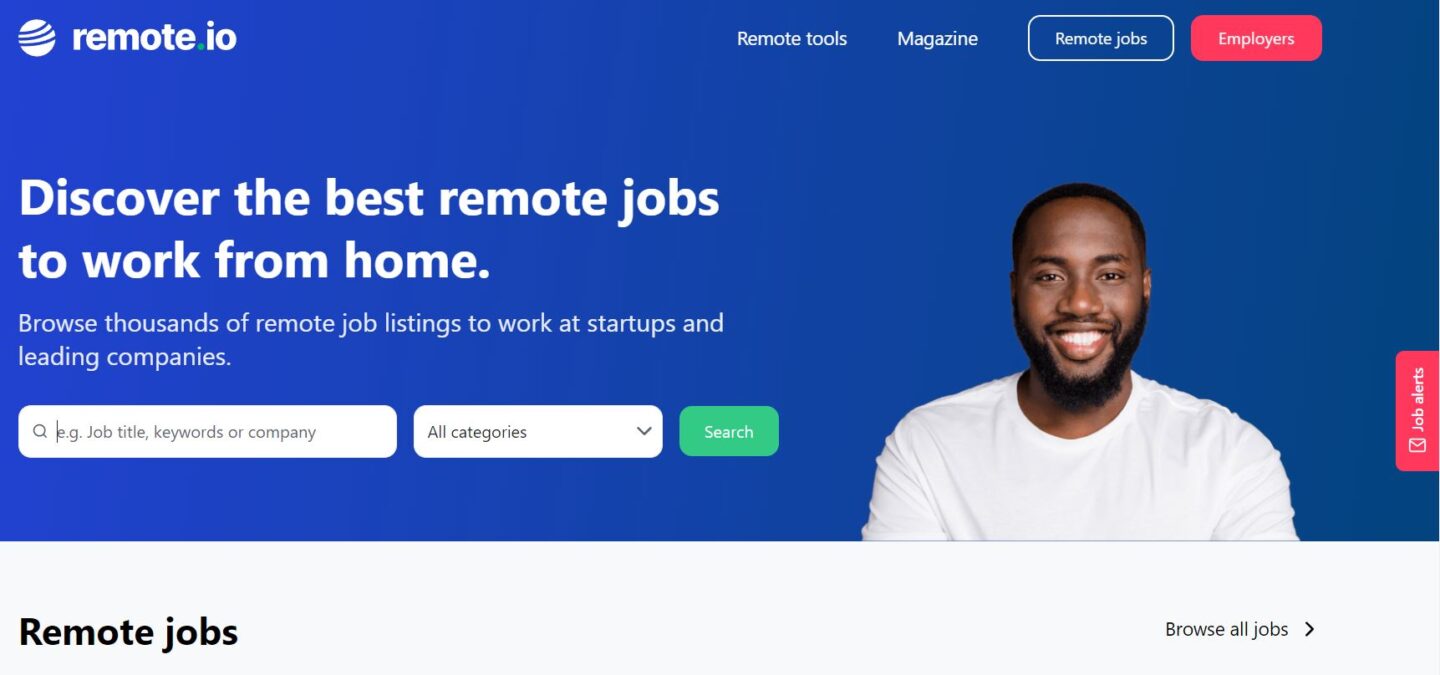 Make Money Online In Australia As A Virtual Assistant
Becoming a virtual assistant is a great way to make money online. To get started, you need to have a strong set of administrative, organizational, and communication skills and an internet connection. You should also be able to work independently, manage your time wisely and know how to organise online events. Once you have these skills, you can begin looking for potential employers who are willing to hire virtual assistants. You can search for virtual assistant positions through job boards, networking websites, or freelance marketplaces. You could also advertise your online portfolio through Instagram or TikTok.
Earning Online Doesn't Need to Be Difficult
Creating wealth online in Australia is becoming an increasingly popular way to supplement your income or replace it altogether. Whether you are looking to make a full-time income or just make some extra money on the side, there are a number of ways to make money online that feel good for you. From freelance services and affiliate marketing to selling through online platforms and tutoring, there are plenty of opportunities to make money online in Australia.
FAQ
How Can I Make Money Right Now In Australia?
There are plenty of viable options to earn extra money online in Australia. The opportunities are endless. To make money right now, I'd start by creating affiliate marketing and online businesses first. They'll allow you to begin replacing your income online as quickly as possible, all while learning crucial digital marketing skills. The course I love & recommend is Freedom Affiliate Launch. The free masterclass is also available here.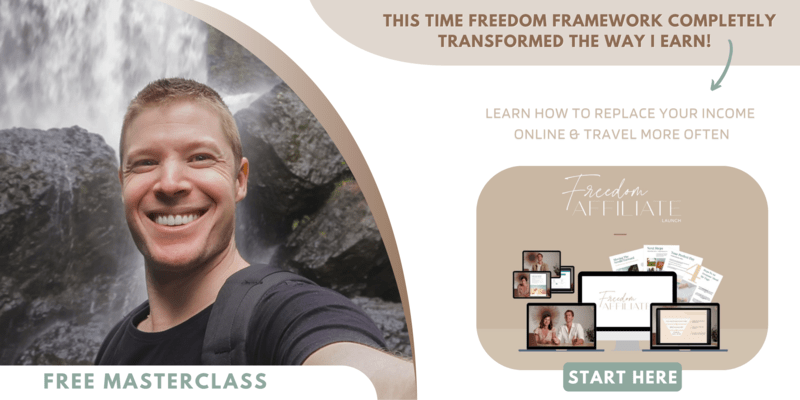 What Work Can I Do From Home To Earn Money In Australia?
Everything on this list is doable from home, however, I'd start with online tutoring through VipKid, affiliate marketing or UGC. Of course, working remotely or online requires a working internet connection at the absolute minimum.
How Can I Earn A Side Income In Australia?
Absolutely! It's never been easier to earn extra cash through side hustles and side income. All you need is a bit of hard work, an internet connection,
How Do I Start An Online Business In Australia?
You can start a business online by first doing the appropriate market research. You could choose to create an online store via Shopify, kickstart an affiliate marketing business from home, or become a UGC creator or social media influencer and make extra cash through physical efforts or passive income. Read back through the list and choose an option that aligns with you best.
Disclaimer: We are proud to partner with many beautiful digital education & travel products and services as an affiliate. On some occasions, we may benefit from a commission when you make a purchase with these links. This commission helps to support the ongoing publication of free and readily available content designed for those who wish to get started in the online business and creator space. This is not financial advice.