Making Money While Travelling Australia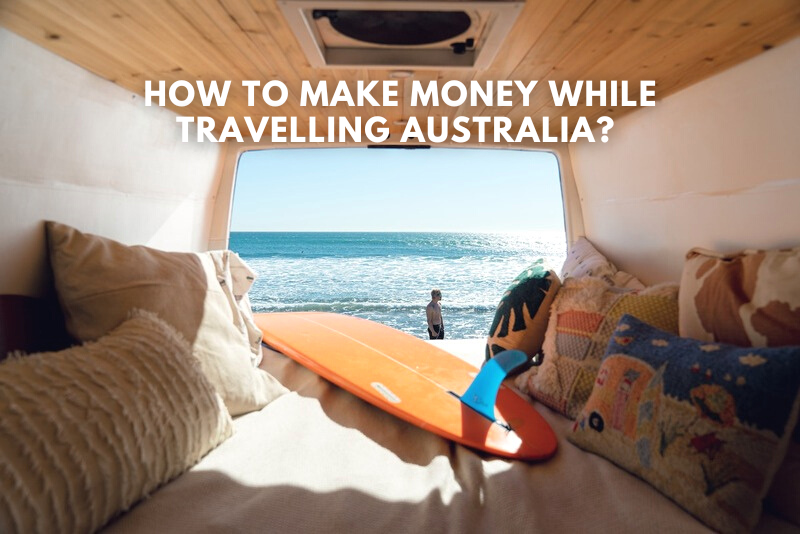 Australia is a great country! Whether you've just arrived in our beautiful sunburnt land, or you're simply just exploring your options before setting off on your big adventure, the question of, 'How am I going to make money while travelling Australia', is bound to arise.
I've been making money on the road as a travel blogger and travel content creator for the last nine years, leaving my full-time job to explore year-round and overall, just live a slower, and more intentional lifestyle (check out some of my travels here). Before you take off on your extended trip, exploring Australia and its remote areas, you'll probably be faced with the question of, 'will I have enough money?'.
Let's jump into a list of legitimate and authentic options for you to explore should you wish to keep those cash reserves afloat while travelling Australia.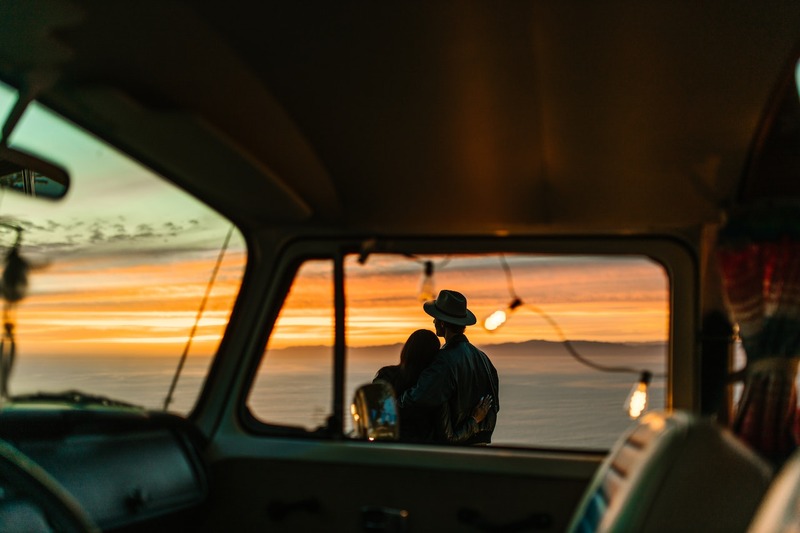 How Can You Make Money While Traveling?
If you've been planning your vacation for months (maybe even years) and you're preparing for the next big adventure, the biggest issue you might be facing is figuring out how you're going to earn money while travelling.
There are many side hustles and career options for travellers to keep you afloat. Let's keep this pretty straightforward and break the list into remote/online jobs, and jobs that require your physical presence.
Making Money Online While Travelling Australia.
This is the holy grail of travel! If you can master the art of working for yourself and online as a digital nomad, the opportunities that open up are quite simply, unlimited.
A lot of people shy away from the online space because they can find it quite intimidating:
Let's ease those fears with this list of online earning opportunities while you're travelling Australia.
Affiliate Marketing
Starting an online business is now easier than ever before! All you need is an internet connection, a little bit of grit & determination and some time to learn new skills. My number one recommendation to earn money online is with affiliate marketing. Let's show you how to start affiliate marketing as a beginner.
Affiliate marketing is simply recommending other products and services to those who might be interested. Now, we're not talking low ticket, low-value products here – we're talking about high-value, high-ticket products. If you want to replace your income online and earn money and add extra cash, you'll need to focus on high ticket affiliate sales.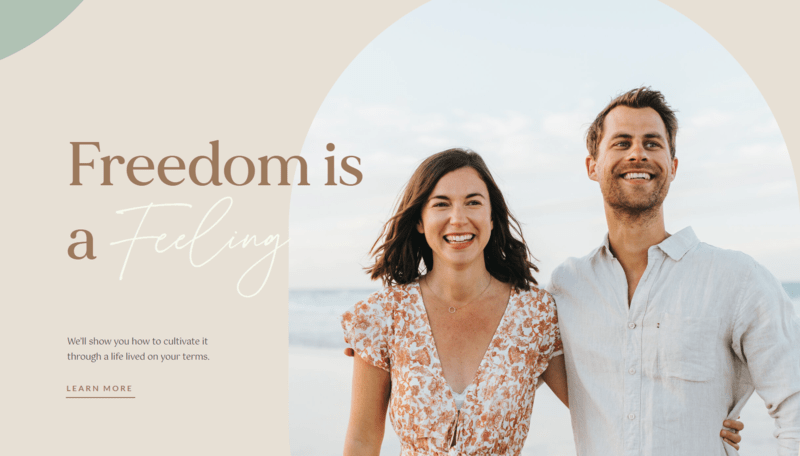 Affiliate marketing is everywhere! YouTube, blog posts, word-of-mouth recommendations, Netflix…you name it! Ever watched a YouTube video and gone to the links in the description? Yep, that's affiliate marketing. But how the heck do you do it?? Well, I took this incredible course below.
A zero B.S., 100% authentic & honest affiliate marketing education that's designed for those who've never had any experience in the space before. The course runs through absolutely everything you'll need to kick start your affiliate journey and begin making money while travelling Australia.
Check out the free masterclass here and get set up before you take off!
Virtual Assistant
The idea of becoming a virtual assistant has become quite popular among Australians as it helps earn some extra money by assisting others with their day-to-day tasks. Anyone with a few digital skills can start working online as a virtual assistant. Many businesses are looking for someone with excellent organisational skills. The only prerequisites – a laptop and the internet.
There are many great job sites to look for virtual assistant positions, but freelance sites such as Upwork & Fiverr are excellent sources. Simply create a virtual assistant gig on Fiverr, advertising your services and negotiate your listing from there. Fiverr is the perfect creator marketplace, where you can also advertise your digital products and courses.
Outsource your business needs, or simply list your own! Fiverr is the leading gig platform for creators and entrepreneurs.
Freelance Work
Speaking of Fiverr, working as a freelancer will help provide the flexibility you'll need for life on the road. Fiverr is a great way to provide that service to others through the 'gig market'. Maybe you're skilled in freelance writing, and graphic design or perhaps you're a bookkeeper. Either way, you can simply create a website for your services and share information about your business through sites like Fiverr!
Remote Work & Online Jobs
As the workplace environment continues to shift, so do the remote roles now offered by many businesses and companies. More businesses are turning to remote work or they're already utilising employees who work in a virtual capacity. To find these opportunities, search 'remote work' on Seek or Indeed. Alternatively, sites like Flex Jobs and Remote.io also advertise for remote workers online.
Check out Remote.io here.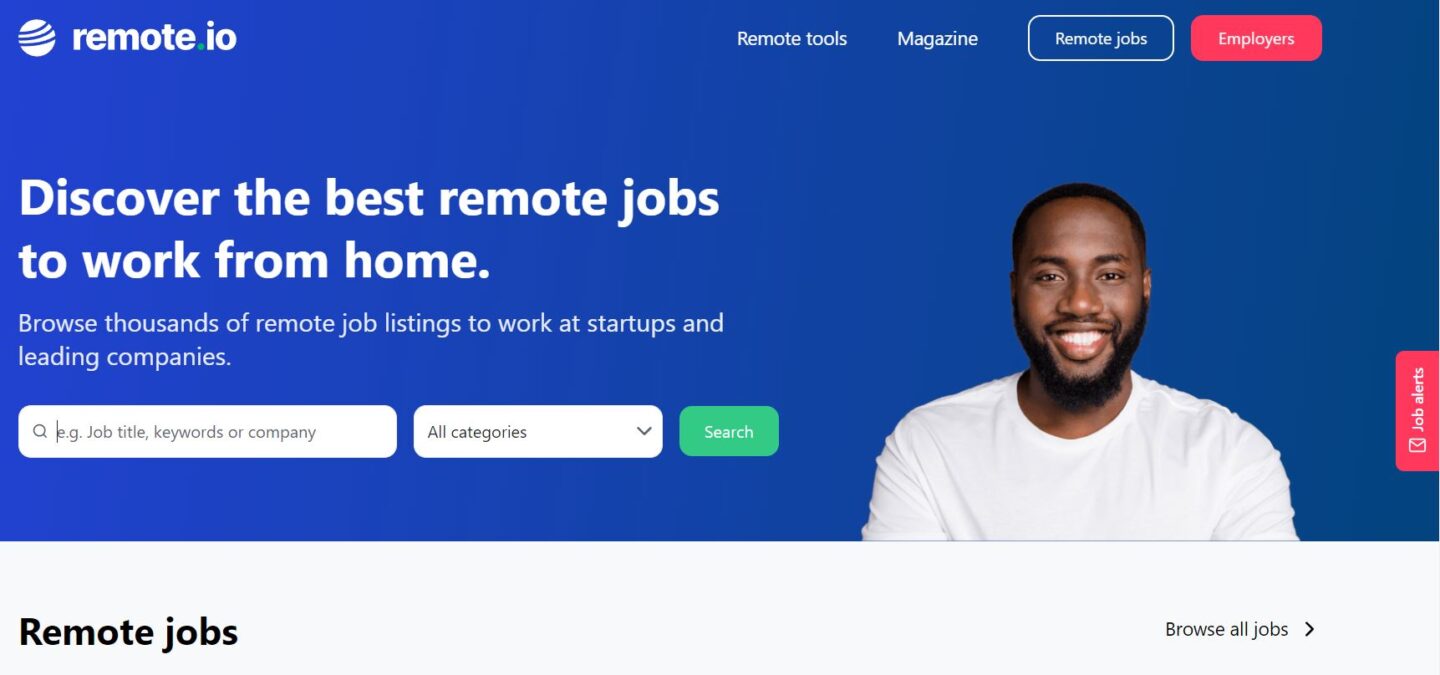 If you're a content-savvy individual who knows how to whip together a great short video (think Instagram Reels & TikToks), then this might just be another great opportunity to earn money while travelling.
User-generated content (or UGC) relies on content creators creating organic, relatable videos for brands and agencies. These videos are often used on the brand's social media pages or in their advertising. Nope, you don't have to be an influencer for this gig. All you do is create the video, set your fee, and send it off to the brand. They then use the content for their marketing and/or advertising.
You can charge anywhere from AUD 200 for an organic video, and upwards of AUD 350 per video for a UGC Ad Creative. To learn more about how to start this type of online business, check out UGC Mastery to learn how today!
The most comprehensive course for UGC Creators is UGC Mastery from Created by Scotty. This course covers it all when it comes to getting started with UGC as a beginner.
Earn Money Blogging
Most of those travelling and doing the big lap have some sort of online blog, Instagram account, YouTube or social media presence to document the journey and make money. Blog traction is sometimes difficult and requires a large amount of patience and effort to make it work.
Blogging is not simply visiting fun places or describing your experiences anymore. These days, if you're looking to leverage a blog while you travel to earn some extra cash, you'll need to build it as a business, learn a few SEO skills and know how to monetize your content. While Google Adsense is a great opportunity to monetize, it's certainly not the most profitable. Expect this type of online income to be a slow burn unless you employ a few SEO tools and skills. I've listed my favourites below:
Completely optimize your content.
Rank your articles on the first page of Google by using machine learning and other ranking factors with Surfer. Surfer SEO tells you exactly where to place keywords & how often to use them.
Optimize entire blog posts to rank on Google.
Generate keyword research and build entire blog posts that are beautifully optimised for SEO with Growth Bay SEO.
Earn Money With A YouTube Channel
Much like blogging, creating your own YouTube channel around something you're passionate about is a great way to establish an online presence, all while learning valuable digital skills. YouTube is an excellent way to diversify your income channels and your social media audience – particularly if you can leverage a large audience. It can be a lot of work, but it's also very rewarding.
To build a successful channel, be you, share your journey as you travel and work and who knows where it might end up. YouTube requires consistency and discipline to earn money while travelling.
Many other opportunities and experiences arrive from putting yourself out there online. Think brand deals, partnerships and sponsored posts.
Online Tutoring
For years, many travellers have been teaching valuable skills online to others to make money while travelling. I've previously tutored primary school students in Mathematics and English through tutoring services such as Cluey Learning. Other tutoring providers include Kinetic Education, Kip McGrath and more.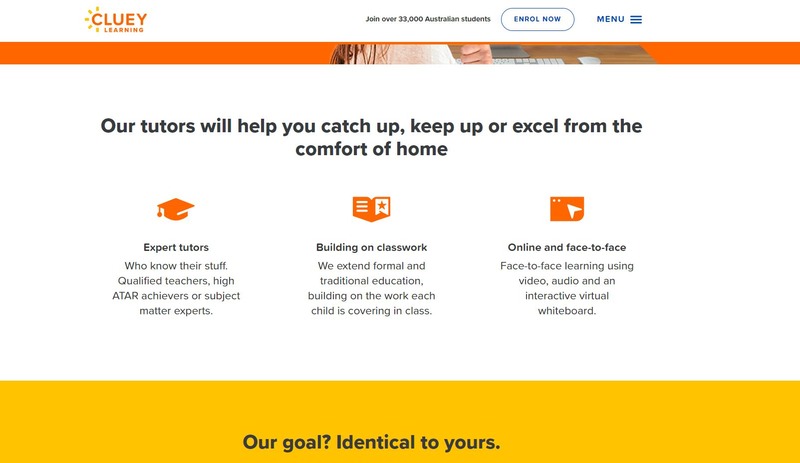 Generally speaking, you'll need a university degree or equivalent studies to be considered. Extensive experience nurturing and educating in other disciplines is also highly regarded. This is a great way to work and maintain that flexibility as you travel.
Online tutoring usually requires that you're available during after-school hours, so expect to work a few hours in the afternoon, evenings or on weekends.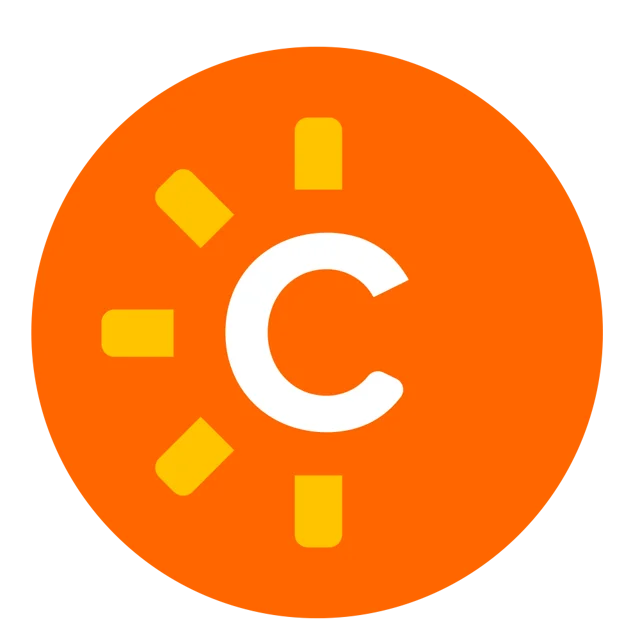 Cluey Learning (Online Tutoring)
Cluey Learning is the largest online tutoring service in Australia. It is by far the most well-structured, with incredible learning tools for students, and amazing growth & support facilities for tutors and educators.
Jobs That Require Your Physical Presence.
If you're going to travel Australia, you'll likely be in remote locations at some point in time – off grid, doing farm work and free camping at one stage or another. You'll also likely be in areas where you can physically be present to work (if your online business hasn't taken off that is). If that's the case, and you find yourself in a small (or large) town, then picking up some casual jobs might be a great option to continue to make money while travelling Australia.
Bar Work & Hospitality
Hospitality and bar work are great opportunities to work in a small town or big city. For bar work, you must have an up-to-date RSA certificate for regulated alcohol services. The hospitality sector gives you the chance to meet people from different areas & nations and learn about different cultures. It's a fun and flexible way of funding your travels.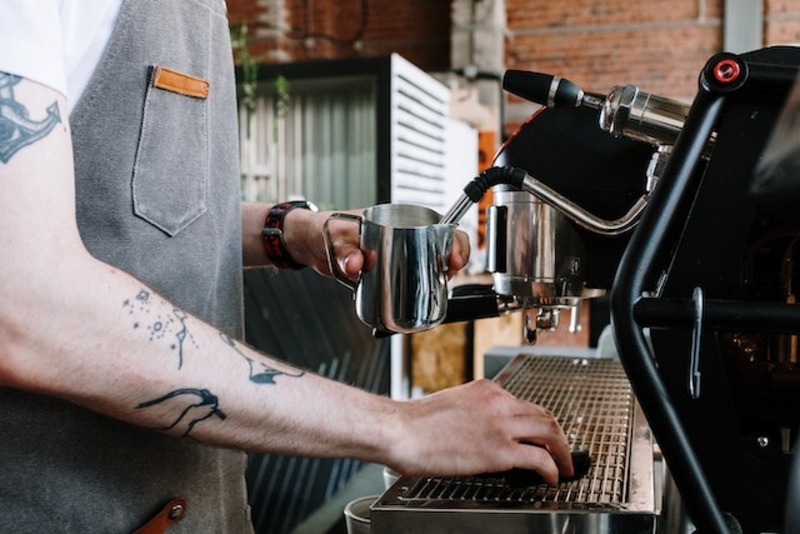 Become A Delivery Partner (Uber Eats/Doordash)
If you find yourself in a more populated area on your travels, and you're running short on money, try becoming a delivery partner with Uber Eats or Doordash. It's super simple work – just pick up customer orders from restaurants & grocery stores and deliver them to their door. Uber Eats and Doordash have some incredible sign-on bonuses for new drivers (up to $500), so it's well worth looking into if you can spare a few hours here and there.
Become a delivery partner with Uber Eats & start earning today! Uber Eats is a fantastic alternative to a traditional job, providing flexibility and choice.
Short-term Casual Work
It's fairly simple to find short-term employment throughout Australia. Much of the workforce is casualised, so picking up a job year-round to earn money on the road is usually quite easy.
If you're struggling to find work through job sites like Seek, Indeed and Jora, try speaking with employment agencies as they may be able to assist. Simply apply online with an updated resume and cover letter.
Fruit Picking & Seasonal Work
For those who don't mind a bit of hard work to earn their money, seasonal jobs are offered throughout the country at most times of the year. Produce picking is difficult work, in that it's physically demanding. So, if you're not shy of that, it can be a great way to support yourself, your day trips and activities and more along the way.
Most fruit pickers and seasonal workers stay at caravan parks and lodging close by for short periods of time. This is a great opportunity to meet other travellers and spark up an intrepid conversation.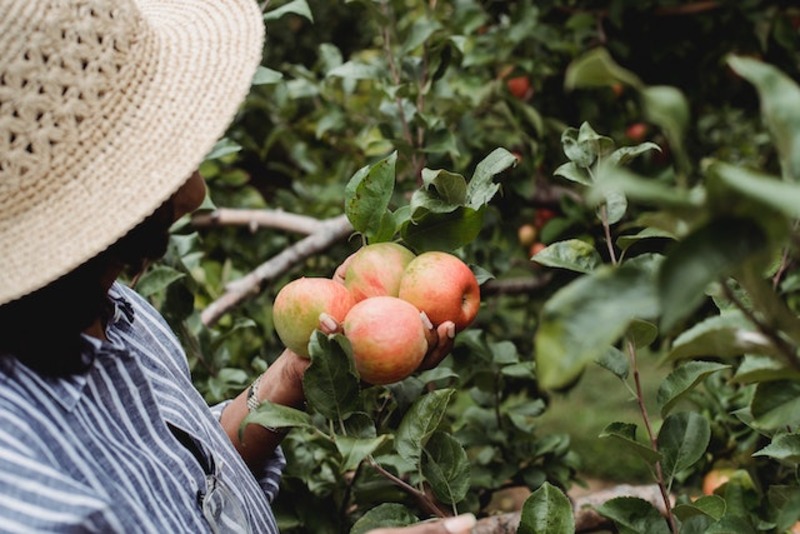 Caravan Park Caretaker (or cleaning/maintenance)
With so many remote caravan parks and campsites throughout the country, many will often require couples to help manage the caravan parks and sites for short periods. This can be a great opportunity to lower your cost of living while on the road, allowing you to save on accommodation and earn as much money as possible.
Managing or caretaking comes with a few additional responsibilities to earn money, so be prepared to allocate a little more time to this opportunity than others. Keep an eye out on Seek and Facebook groups for these types of opportunities.
Trade qualified? Bring your tools!
If you're trade qualified (tradie) as an electrician, plumber, hairdresser/barber or similar, finding work on the road shouldn't be too much of a drama for you. If you're a hairdresser/barber who offers those services while travelling, you'll be busy! It's the perfect job for a life on the road. Advertise your services online through Facebook groups, social media and more.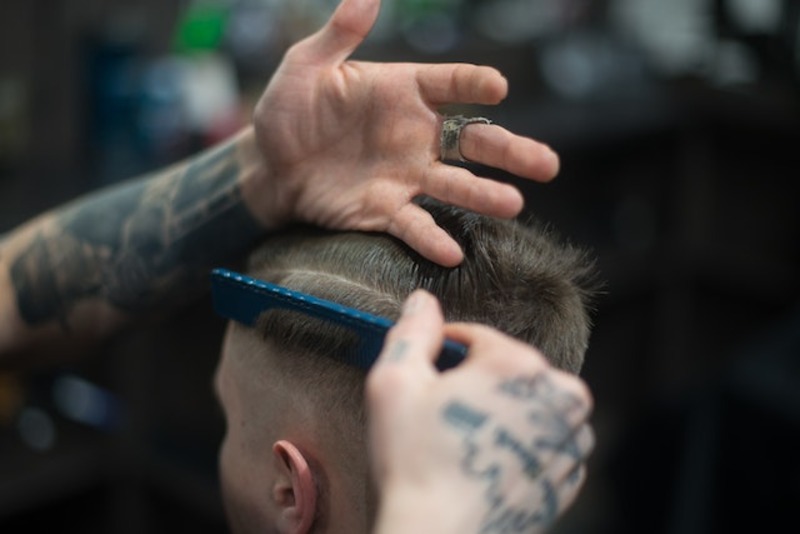 Pet-sitting & House-sitting Assignments
Pet sitting and house sitting is the perfect opportunity to make a little extra money on the road, and also break up your style of accommodation occasionally. As a house sitter, you'll be required to keep an eye on the property, keep the yards in check, possibly look after pets and collect the mail. Experienced house sitters are quite sought after, particularly during the holiday seasons.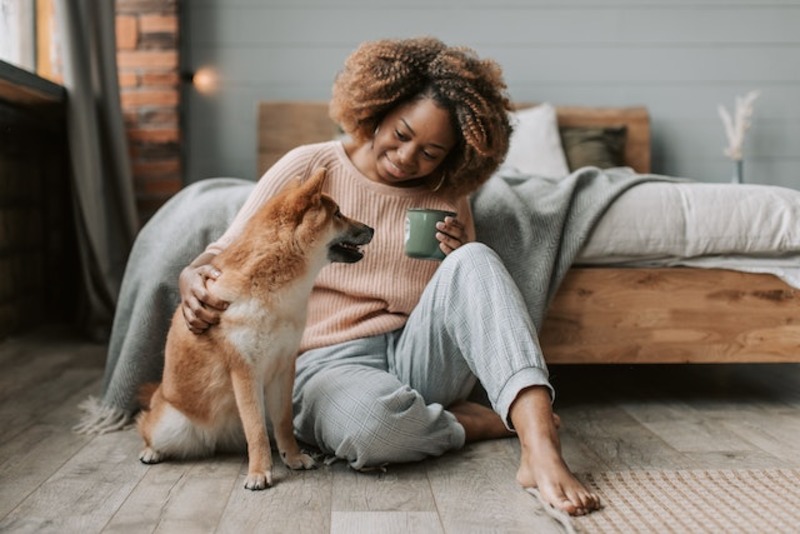 For house-sitting opportunities, Australia's most respected and established site is Aussie House Sitters. Try signing up for apps like Mad Paws for pet-sitting opportunities. Mad Paws pays reasonably well and top pet sitters can earn quite a bit of money. They provide a range of pet sitting and pet services from dog walking, dog grooming, pet sitting and house visits. What's not to love?
Making Money While Travelling Australia Full-time
As you can see, if you're looking to make money while travelling Australia full time, you have a few options to choose from. I'd highly recommend building an online business & utilising high-ticket affiliate marketing before you set off. It's going to be the fastest way to replace your income online.
Choosing an affiliate marketing training such as Freedom Affiliate Launch helps bridge the gap, allowing you to build your online business as quickly as possible, without all the fluff. Check out the free masterclass for a comprehensive overview on how to get started & what to expect. Alternatively, working remotely or working online is also a great option to help subsidise your travels.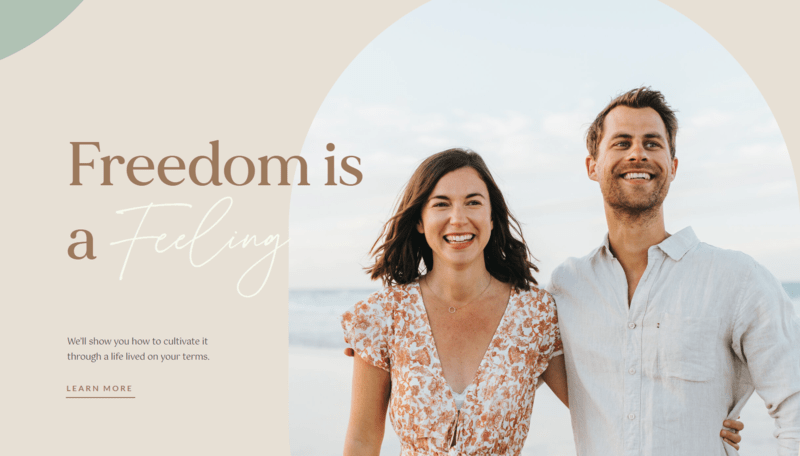 Trading your time for money by working jobs that require your physical presence will only detract from the experience of travelling Australia, demanding your time and commitment along the way.
Best Way To Make Money While Travelling?
First 🥇
Affiliate Marketing
FAQ's
How to travel Australia?
How to travel Australia and work?
How to travel Australia solo?
Tips on making money while travelling?
How to make money online while travelling?
Disclosure: Some links provided in this blog are affiliate links for beautiful digital education products & services we're proudly partnered with. On some occasions, I may be compensated with a commission if you use these links to make a purchase. It helps to support the ongoing publication of free, and readily accessible content for those looking to get started in the online business space. This site is not intended to provide financial advice and is for entertainment only.