The Yona Beach Club Phuket: Thailand's Floating Beach Club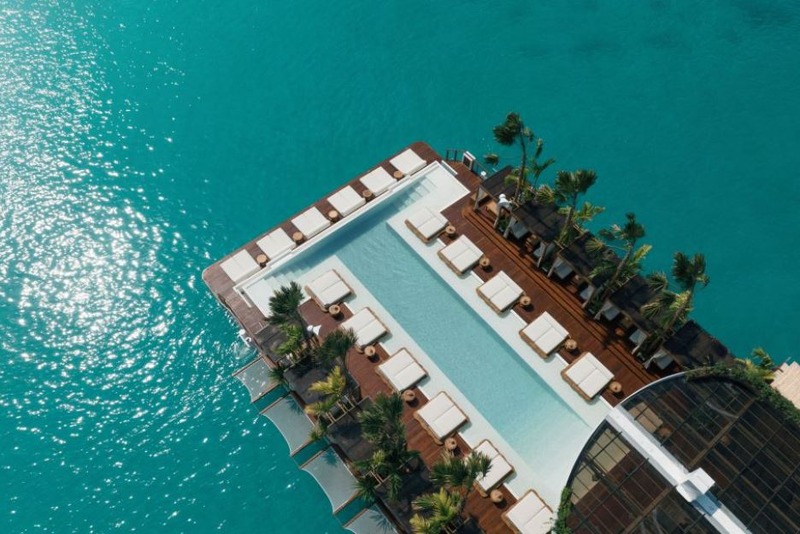 When the sun-kissed shores of Phuket beckon, there's one place that stands out as the epitome of luxury, relaxation, and vibrant entertainment –the Yona Beach Club Phuket.
Imagine stepping into a realm where swaying palm trees meet golden sands, crafting an oasis of tropical luxury – this is Thailand's newest experience, the Yona Floating Beach Club in Phuket.
Nestled along a picturesque coastline, Yona is more than just a beach club; it's an experience that blends tropical paradise with world-class hospitality & dining.
Get ready to embark on a journey with Yona Beach Club – where each moment is a celebration of life's finer pleasures.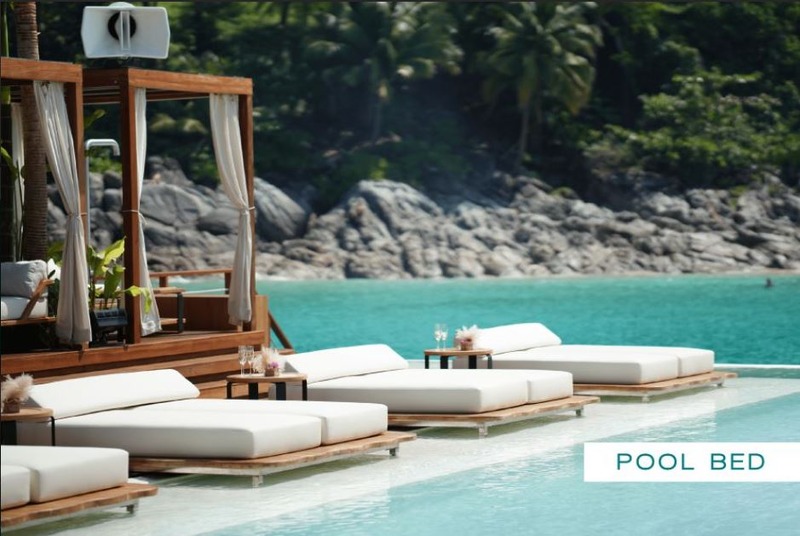 Yona Beach Club offers an unparalleled experience that seamlessly blends relaxation, entertainment, and elegance.
It's the world's first floating beach club, with:
A 22-meter infinity pool
Restaurant
Bar
Cabanas and pool lounges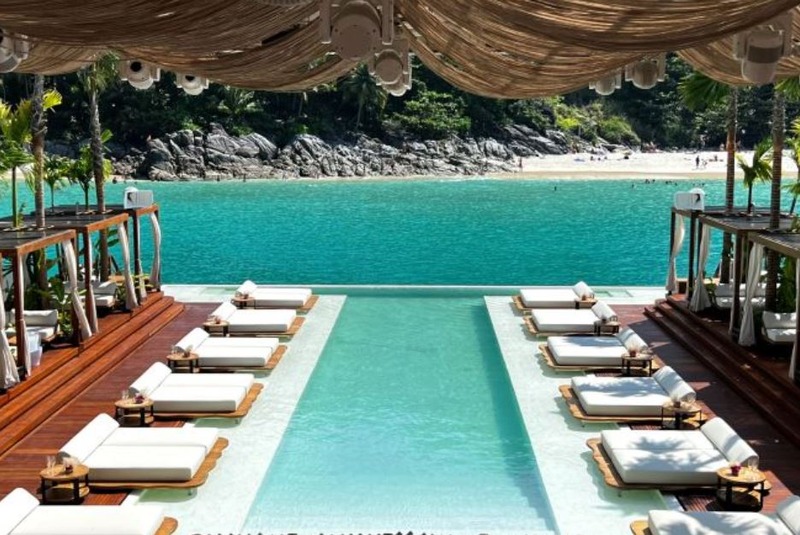 By day, the sun-drenched haven beckons you to recline on plush pool lounges, each moment accompanied by crafted cocktails that tantalize the senses.
As the sun dips below the horizon, Yona transforms into a vibrant nightlife destination, with world-class DJs setting the stage for an electrifying evening of music and dance.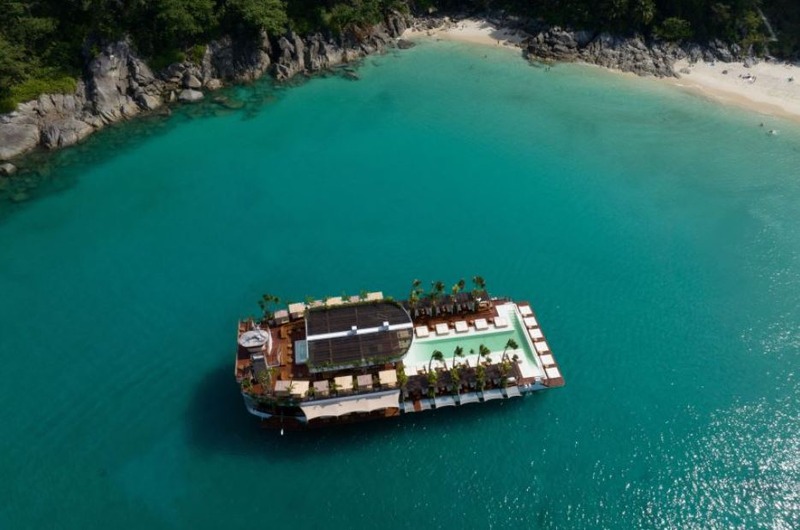 Nestled in its own private cove, along the pristine shores of Eastern Phuket, Yona Beach Club offers more than just a beachfront escape – it's a journey into luxury and leisure.
You'll experience unbeatable views of the Andaman Sea with a full 360-degree outlook.
The ferry transfer service whisks you away from the Royal Phuket Marina with full safety briefings and information to ensure a seamless & safe experience for all guests.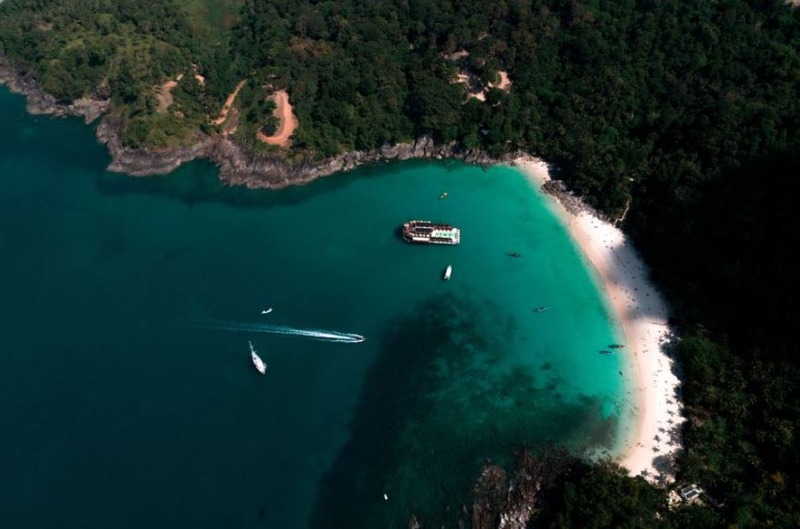 Bookings can be made here, via Get Your Guide – one of the world's premium experience booking sites.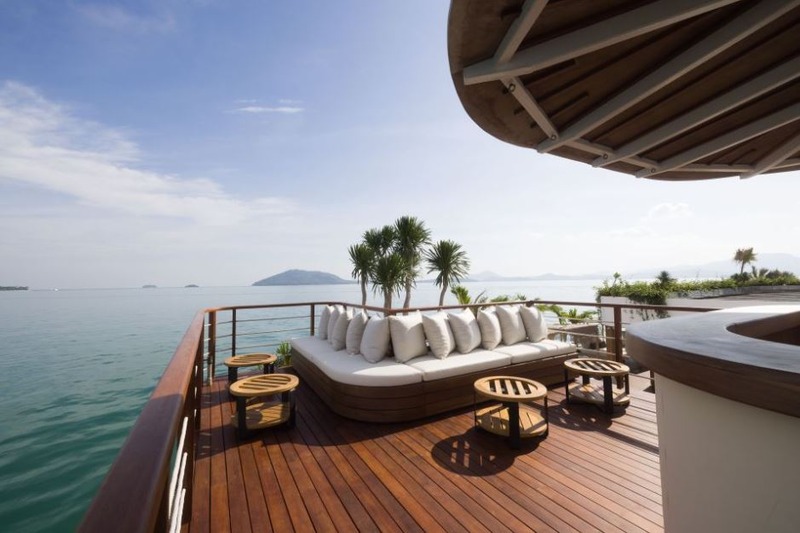 Your day at Yona Beach Club promises an unparalleled fusion of luxury and leisure, with every detail designed to elevate your experience.
Sink into the lap of luxury on plush cabanas and pool lounges. As you unwind, indulge in a culinary journey that encompasses high-quality seafood, authentic Thai delicacies, and international favorites.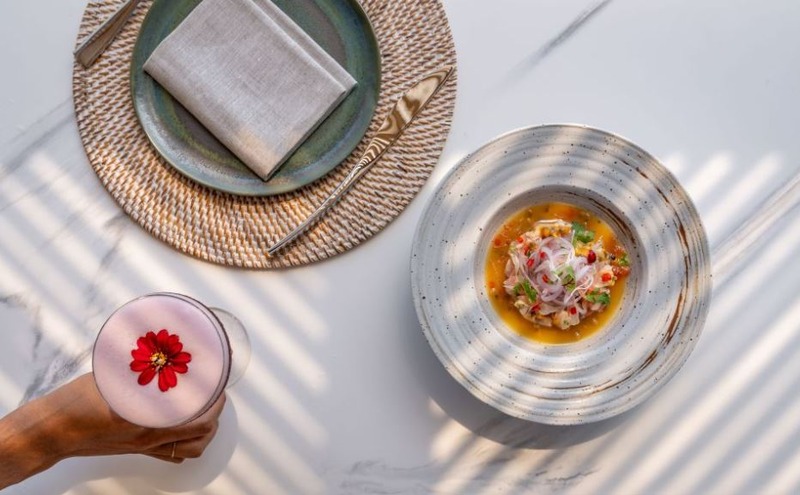 Complement your feast with a selection of artisanal cocktails, premium spirits, or champagne, all while you soak in the breathtaking panoramic views.
What to Expect Onboard?
As the day transitions into night, Yona Beach Club transforms into an energetic and vibrant hub of entertainment.
Local DJs spinning vibrant beats for day-to-night energy.
Dining & culinary experiences.
Perfect blend of relaxation and entertainment.
Facilities of Yona Floating Beach Club
Dining Delights
Yona Beach Club boasts multiple dining options, ranging from high-quality seafood to authentic Thai cuisine and international favorites. Renowned chefs craft exquisite dishes to delight your palate. Yona has introduced a mix of Thai, Japanese and Mediterranean cuisines.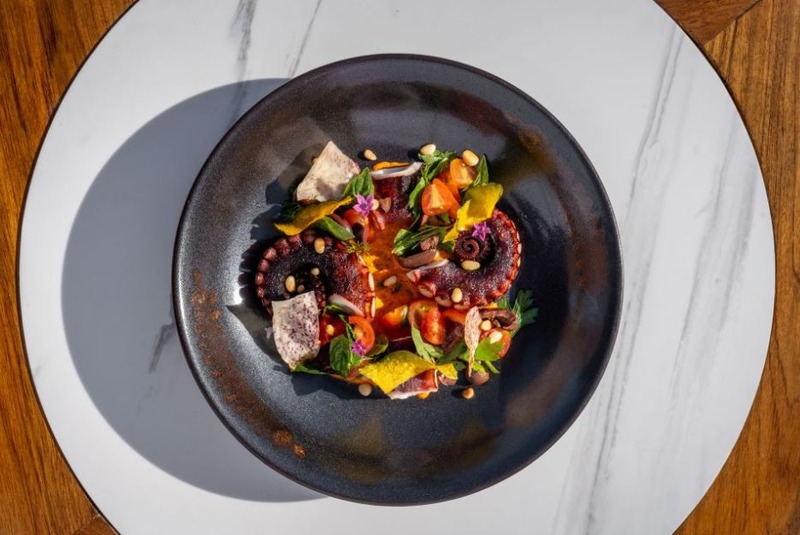 Bars and Cocktails
Indulge in a variety of artisanal cocktails, premium spirits, and champagne, perfectly complemented by the stunning bay views and the soft murmur of the waves.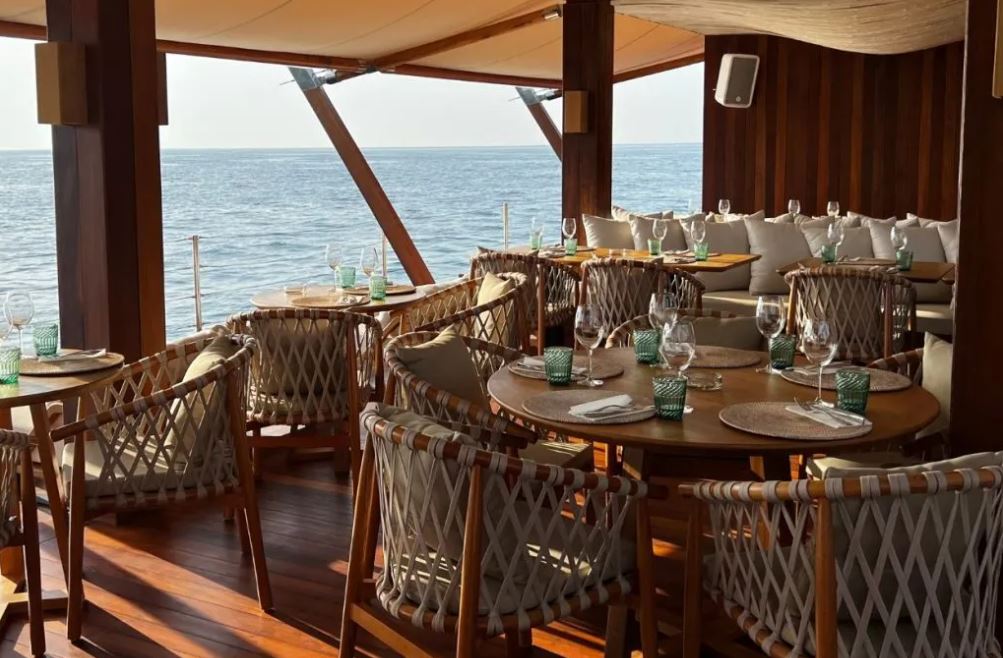 Infinity Pool
Immerse yourself in the 22m infinity pool, seemingly merging with the Andaman Sea.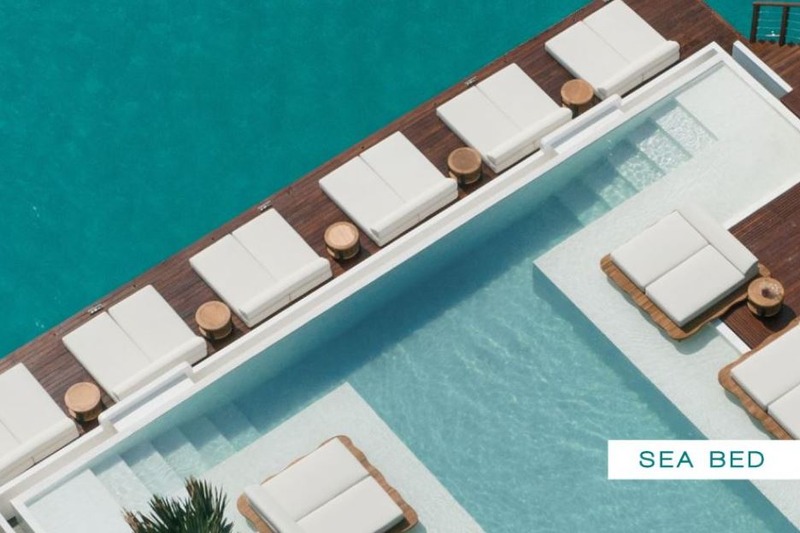 Luxurious Cabanas
Unwind in one of the 10 plush cabanas and loungers, complete with complimentary towels, bottled water, and fresh fruits. Each cabana seats 4-8 guests.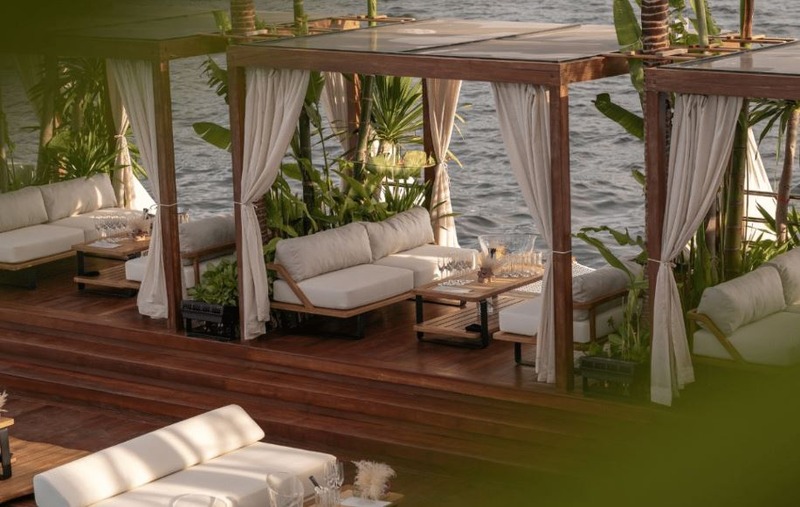 Entertainment
Local DJs infuse the air with vibrant beats, creating an energetic day-to-night atmosphere.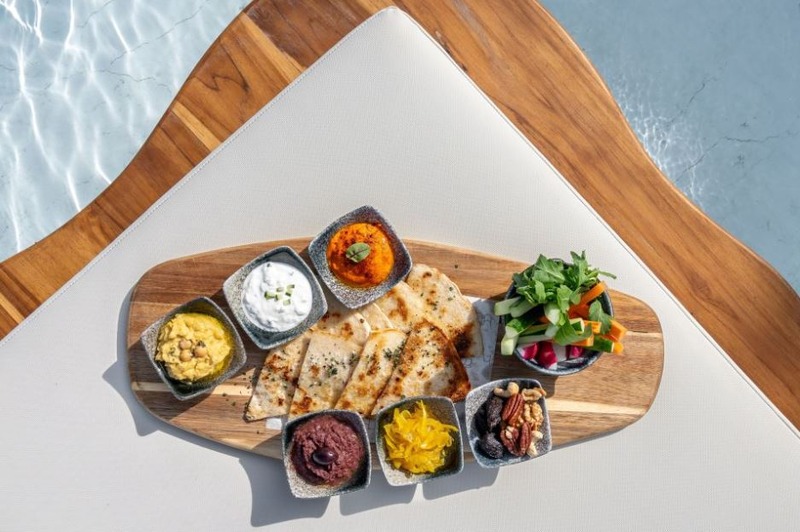 In Summary
The allure of Yona Beach Club Phuket calls to those seeking a retreat from the ordinary. From the moment you step onto its shores, you're transported to a realm of elegance, excitement, and pure relaxation.
Whether you're interested in just soaking up the sun's rays, savoring gourmet delights, or dancing beneath the moonlit sky, Yona Beach Club Phuket delivers an experience that transcends expectation.
Your experience awaits – book your tickets here and create timeless memories at Phuket's premier beach club today.
Frequently Asked Questions
What is the Yona Floating Beach Club in Phuket?
The Yona Floating Beach Club is a unique beach club experience situated on the pristine waters of Eastern Phuket. It offers a blend of daytime relaxation and vibrant nighttime entertainment, complete with luxurious cabanas, gourmet cuisine, and world-class DJs.
How do I get to Yona Beach Club from Phuket International Airport?
The Yona Beach Club transfer service operates out of the Phuket Royal Marina. It's located, approximately 40 minutes minute drive from Phuket International Airport. This makes it easily accessible for travelers arriving on the island.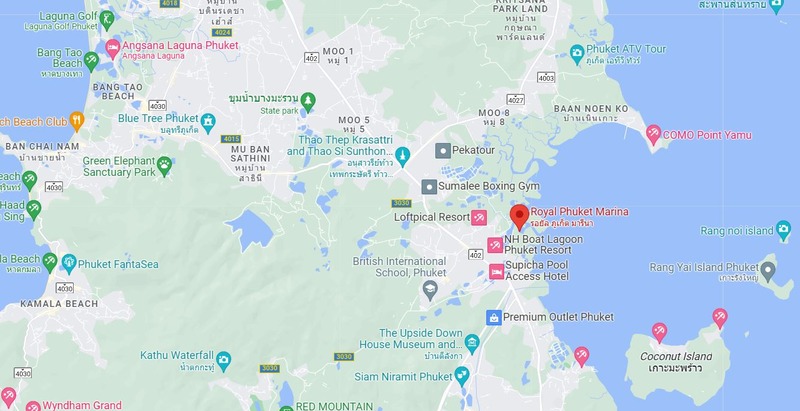 Can I book a day pass to Yona Beach Club?
Yes, you can book a day pass to Yona Beach Club, granting you access to its luxurious amenities, including plush cabanas, gourmet dining, and the stunning infinity pool.
What entertainment can I expect at Yona Beach Club in the evenings?
Yona Beach Club comes alive in the evenings with local DJs and a lively atmosphere that sets the stage for an unforgettable night of dancing and entertainment.
Is Yona Beach Club suitable for couples, groups, or solo travelers?
Yona Beach Club welcomes all kinds of visitors, whether you're on a romantic getaway, traveling with friends, or exploring solo. Its versatile offerings cater to different preferences and occasions.
Disclaimer: These are my experiences, honest opinions and stories. We are proud to partner with many beautiful digital education & travel products and services as an affiliate. On some occasions, we may benefit from a commission when you make a purchase with these links. This commission helps to support the ongoing publication of free and readily available content designed for those who wish to get started in the online business and creator space. This is not financial advice.
For More Unique Experiences, check out these articles: