Best UGC Creator Course for Beginners (UGC Mastery)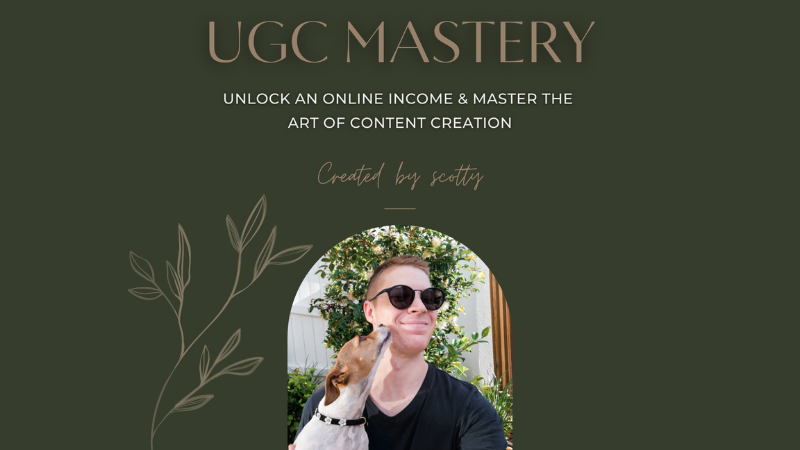 So, you've decided to go all in with User Generated Content! You've been seeing videos of hundreds of UGC creators earning thousands of dollars online with UGC and you've decided it's your turn to dive in! Perhaps you've been looking into a UGC Creator Course to kickstart your journey!?
But where do you start? How do you land paid UGC jobs? How do you negotiate with brands? UGC contracts? UGC rates? Perhaps you're at a complete loss and just want a step-by-step process to follow!
With so many options for beginner UGC creators out there, how do you choose the right UGC course for your needs?
This comprehensive review will showcase the best UGC creator course for beginners – it's called UGC Mastery.
Whether you're just getting started with content creation, want to learn how to attract more clients that pay well, or you're just looking for more strategic options to pitch and earn more, UGC Mastery provides the perfect blueprint for your success.
UGC Mastery has over 16 modules and 120+ pages & videos of training!
You'll learn from me (Scotty) on how to position yourself effectively in the industry, create UGC inbounds on autopilot, build a body of work that clients simply adore, and turn your passion into a sustainable online income.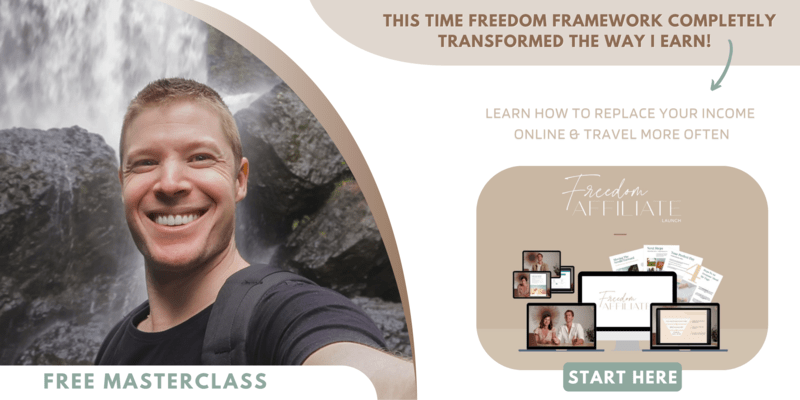 By the end of this course, you'll have a portfolio of content and all the skills required to become a highly paid UGC creator who values their time, creates content that clients can't get enough of, and you'll finally understand how to build an online income from the comfort of your home.
Sound like the breakthrough you've been waiting for?
Keep reading to discover why UGC Mastery is the best investment you can make in your content creation career.
Hi, I'm Scotty and I created UGC Mastery after being a successful UGC content creator for many years.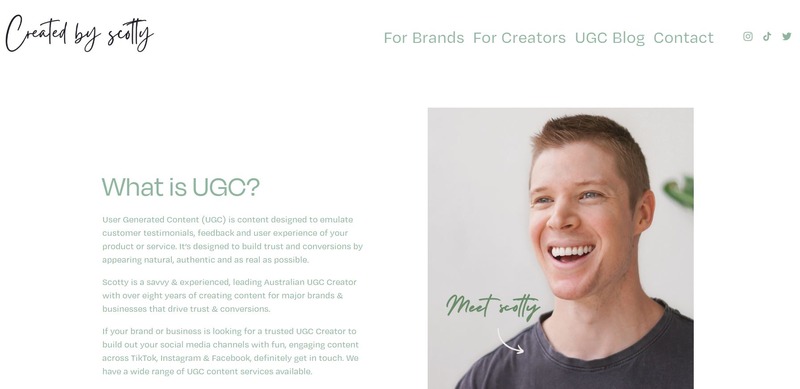 I make a full time income, pulling in thousands each month from the comfort of my couch. I work with world class, leading brands and businesses who pay me well for my expertise, respecting my time and energy and come back time and time again wanting to work together.
As I was sick and tired of seeing new creators getting used and abused by brands, I decided it was time to educate those who wanted to learn. Brands and agencies were walking all over these new creators, all in exchange for a gifted collab or $50 (YUCK!).
That's not how I roll, and it's certainly not the precedent I wanted to set in this industry.
Introducing UGC Mastery
UGC Mastery is the #1 UGC creator course for good reason. The lessons are all taught by me, Scotty, with over 10 years of experience creating social media & marketing collateral that's designed to convert.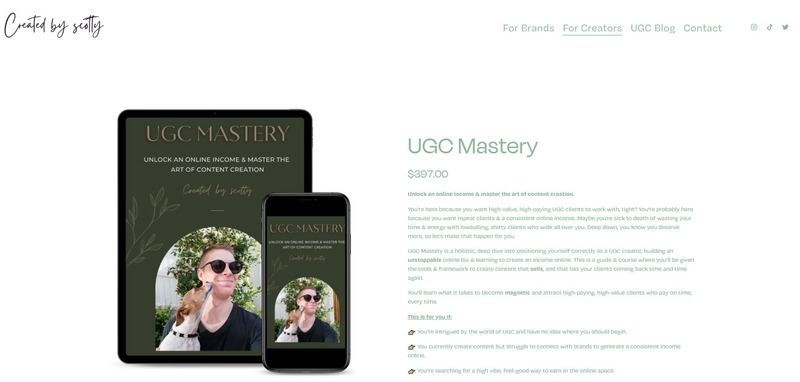 Simply put – I get my client's results and they pay me well for it!
I'm now teaching you how to do the same in a way that feels good, aligns with your values and allows you to start earning online and from home.
I've worked alongside some of the largest tourism, lifestyle, e-commerce and Saas brands on the planet, building an enviable client base of industry leaders who all come back, time after time after time.
An Empowering Space for Content Creators
If you're serious about becoming a successful UGC creator in 2023 and beyond, UGC Mastery is the perfect place to start. We provide a transformative experience for our students, that stretches from business mindset and energetics, to becoming a confident negotiator to secure high paying deals with big brands.
It's an empowering space filled with LOADS of insightful details on the industry and exactly what you need to do to make this a success.
We don't do bullshit around here. You'll receive actionable, real world info for serious business owners.
Benefits of Taking a UGC Creator Course
1. Fast track your progress.
Trying to learn UGC creation on your own can feel overwhelming and slow going. This structured course will give you a proven framework to build on so you can start earning sooner.
2. Beat the Beginner Overwhelm.
With so much to learn, it's easy to feel lost in a sea of strategies, tools, and concepts. An experienced instructor (Scotty) will guide you through a logical learning path so you can gain confidence and clarity around business, content and strategy.
3. Learn & Implement Effective Marketing Measures.
To land clients and earn a good living, you need to know how to effectively pitch your services, negotiate and build a portfolio of work that actually gets results for your clients. Our UGC creator course will teach you strategic ways to find and connect with your ideal clients, ensuring you're not sending 100's of dead end email pitches to clients with a sea of other creators.
4. Earn Back Your Investment Quickly.
When you have a clear roadmap for success, you can implement what you learn right away and start earning quickly. The skills and knowledge you gain can pay for the course many times over.
We'll show you how to earn high paying, high value UGC jobs that could pay for the course investment with one client.
We don't do shitty, low-ball rates around here. We're here to show you how to build a legit business that lines your back pocket, allowing you to start living a life on your terms.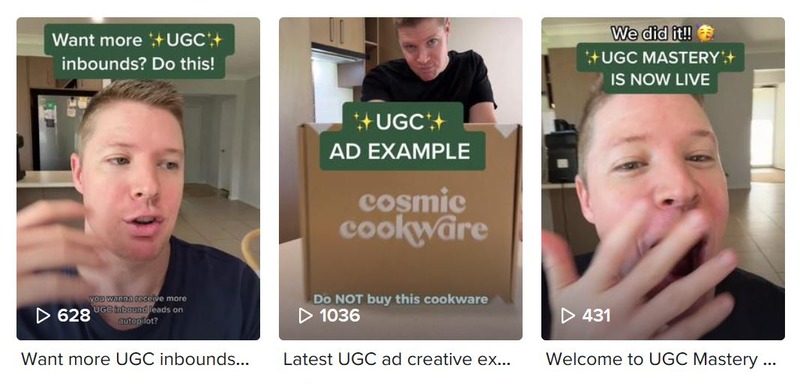 What's Included in the UGC Creator Course (UGC Mastery)
UGC Mastery provides everything you need to start your UGC journey.
You'll learn the skills and strategies to consistently create converting content that brands will pay top dollar for.
UGC Mastery Includes the Following Modules:
Master Your Mindset & Business
UGC Ad Creatives vs Organic UGC
Building Your Foundations for Long Term Success
Set Up Your Socials For Success
Create a Kickass Portfolio & Example Content
Set Your Rates
Network & Connect
Create Your Pitch (Entry Level)
Create Your Pitch (Expert Level)
Brand & Client Negotiations
Create Irresistible Winning Content
A Creator Services Agreement
How to Invoice
Streamline Your Workflow
Red Flags to Avoid
Generate More Money with Less Effort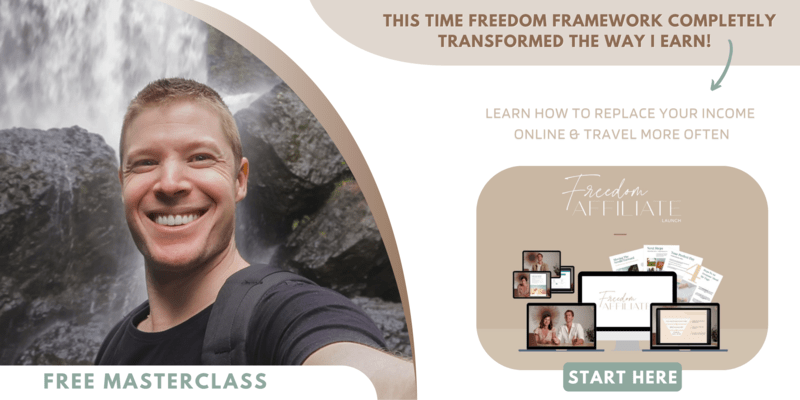 To become a successful UGC creator, you need to effectively intertwine these key elements.
Learn how to effectively position yourself as an expert in your field and create irresistible offers for your clients.
Develop a magnetic personality that attracts high-paying, high-value clients. We don't chase, we attract! I'm not going to show you some cookie cutter approach to landing UGC jobs – we use strategies that build trust, show initiative and position you as the go to creator in your niche.
Build your authority by consistently creating valuable content.
Simply create content that converts and drives sales or conversions.
Create inbound UGC leads on autopilot through SEO, social media and optimizing your presence online. A streamlined business with automation is a MUST!
Summary
You now have all the information you need to get started with the best UGC creator course on the market.
Upon taking the course, you can immediately start implementing what you've learned.
In just a few short weeks, you'll be creating high-quality content that brands can't get enough of!
If you're sick to death of clients using and abusing you, paying you poorly and you're just not seeing the growth and success in your business you thought was possible, then grab UGC mastery today!
The only thing holding you back from online success is you.
Take that first step and enroll in UGC Mastery.
FAQ's About User Generated Content
What is User Generated Content?
UGC is content designed to emulate that of a customer testimonial or experience. Typically, brands would use feedback and information from their customers to rely on UGC being supplied.
These days, UGC creators are paid to create this content to use and test a product of service, offering a curated video about the product in return.
User generated content is an extremely important step in the marketing process and customer purchase journey.
How Do You Become a UGC Creator?
Becoming a UGC creator is a fantastic opportunity to earn great money from home, work for yourself and build an online income that can replace your old 9-5.
It's not uncommon for creators to be making upwards of $5,000+ a month with UGC.
Personally, I generate thousands every month and absolutely love the creativity, business mindset and flexibility that UGC offers me.
I couple my UGC business with affiliate marketing and it's allowed me to completely claim back my time. I work from wherever I please and make great money doing so.
You can learn how to become a UGC Creator in Australia or anywhere in the world with UGC Mastery – my signature course.
You can also learn how to replace your old income with affiliate marketing with this free masterclass.
How Do I Become A UGC Creator in Australia?
Becoming a UGC creator in Australia is quite similar to becoming a creator in other parts of the world.
Start building your portfolio or work and UGC examples.
Create content that converts and is designed to elicit sales for a brand.
Improve your editing and content creation abilities.
Practice showing up and being on camera to improve confidence.
Continue to add to your portfolio of work.
Position yourself correctly in the industry to attract higher paying, high value clients.
If you'd like a step-by-step process to follow, check out UGC Mastery here.
Is Becoming a UGC Creator Easy?
While the process is relatively simple, and just about anyone can do it, building a business that is successful is never easy.
That's why I built UGC Mastery, to provide the framework and skillset needed to excel in this space.
What is the Difference Between UGC Creator & Influencer?
As an influencer, brands are looking to leverage your audience by partnering with you. You'll need to have an established or growing audience base for them to tap into.
This usually requires a lot of time and energy to build.
With UGC, the brand or client is simply leveraging your content to use for their socials or in their advertising. This negates the need for an audience or following.
UGC is a much more straightforward process. The barrier to entry is significantly less than that of an influencer.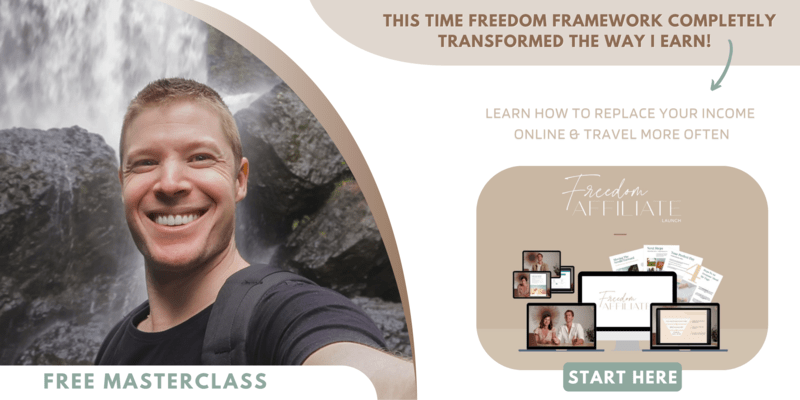 Disclaimer: These are my experiences, honest opinions and stories. We are proud to partner with many beautiful digital education & travel products and services as an affiliate. On some occasions, we may benefit from a commission when you make a purchase with these links. This commission helps to support the ongoing publication of free and readily available content designed for those who wish to get started in the online business and creator space. This is not financial advice.