11 Best Australian Islands to Visit (Beautiful & Affordable)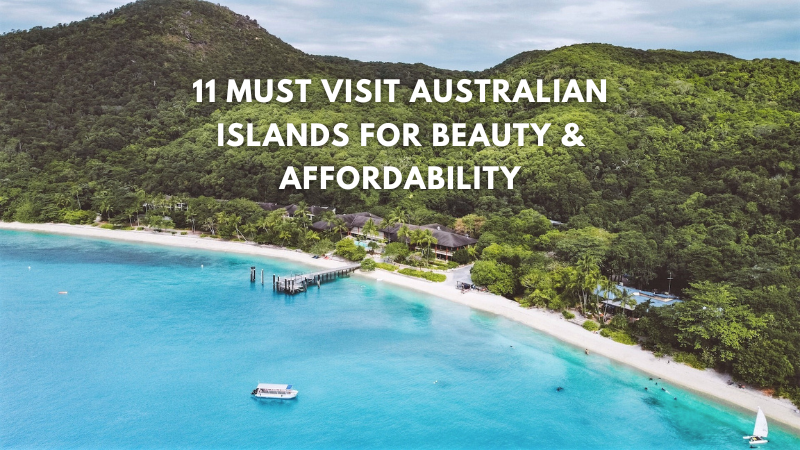 Whether you're craving a quick weekend away, or you're desperately seeking an escape from the Australian winter months, our Australian islands really are some of the world's best!
As an island itself, Australia is well regarded for its natural beauty. Remote & isolated, it naturally has many of its own smaller islands, scattered around the coastlines.
The islands in Australia are remote, and beautiful and offer quite a bit of variety – from rugged & mountainous, to tropical and humid.
Let's break down the most budget-friendly choices for solo travellers, families and groups alike. These are the best Australian Islands to visit that are both beautiful & affordable.
What are the Most Beautiful & Easily Accessible Australian Islands
Below is our list of the most beautiful, affordable Australian islands that are easily accessible from mainland Australia. Each is unique and offers an incredible, memorable experience.
Throughout, you'll also find a list of features and attractions to experience on your visit. Enjoy!
1. Fitzroy Island, Cairns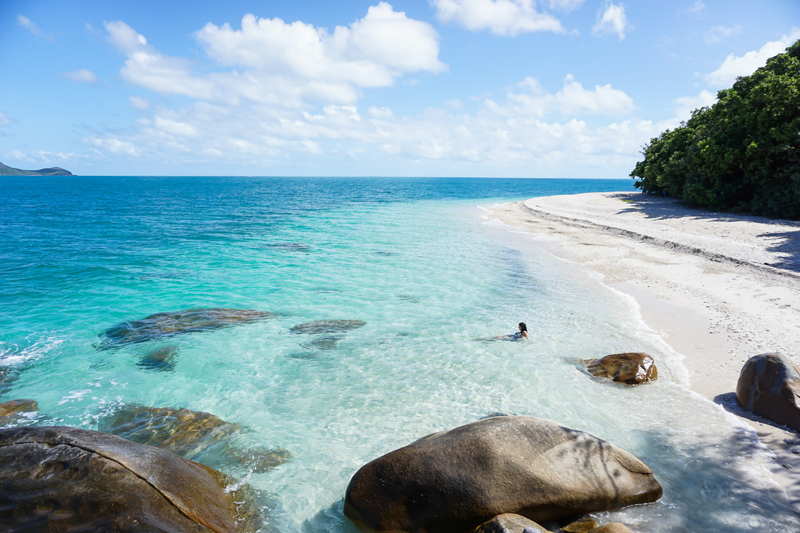 Fitzroy Island is a tropical paradise just 45 minutes from Cairns, and offers world-class beauty, snorkelling and hiking opportunities.
As one of the closest islands to Cairns, Fitzroy Island offers a budget-friendly island getaway, surrounded by the Great Barrier Reef and boasting unspoiled nature.
The crown jewel of the island is Nudey Beach (nude by name, not by nature) which is just a short, scenic stroll from the jetty and Fitzroy Island Resort.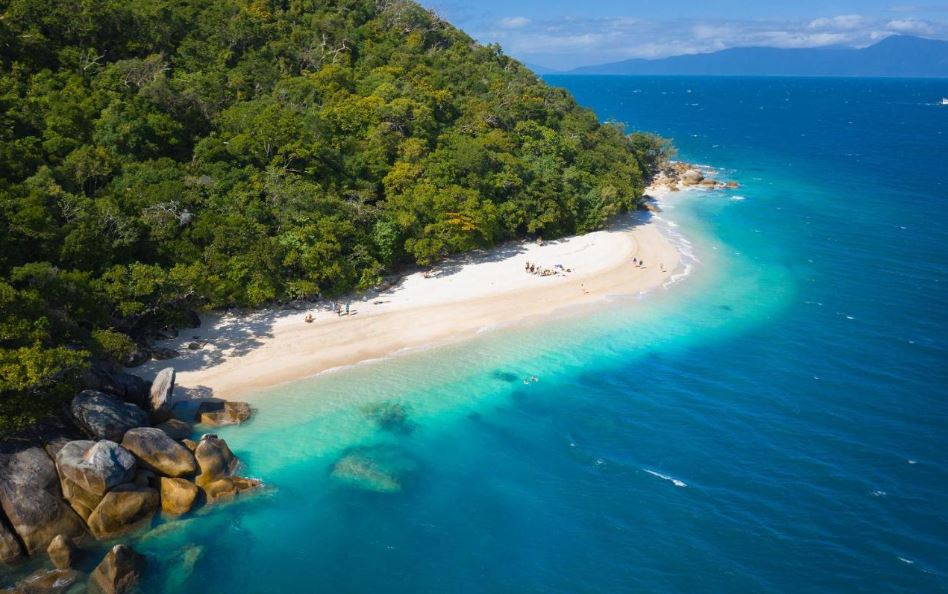 How to Get to Fitzroy Island
Fitzroy Island is accessible via fast cat with Fitzroy Island Adventures, Sunlover Reef Cruises or Fitzroy Flyer.
Budget-friendly Activities and Attractions
Explore the unspoiled rainforest and beaches on Fitzroy Island's two main walking trails for panoramic views.

Relax on Fitzroy Island's less crowded beaches and enjoy activities like swimming, kayaking, and paddle boarding.

Rent a kayak, or stand-up paddleboard or take a glass bottom boat tour to explore the fringing coral reefs around Fitzroy Island.

For the hikers, tackle the Lighthouse and Summit trails for panoramic views.

Cairns Turtle Rehabilitation Centre, which nurses sick and injured marine animals back to health.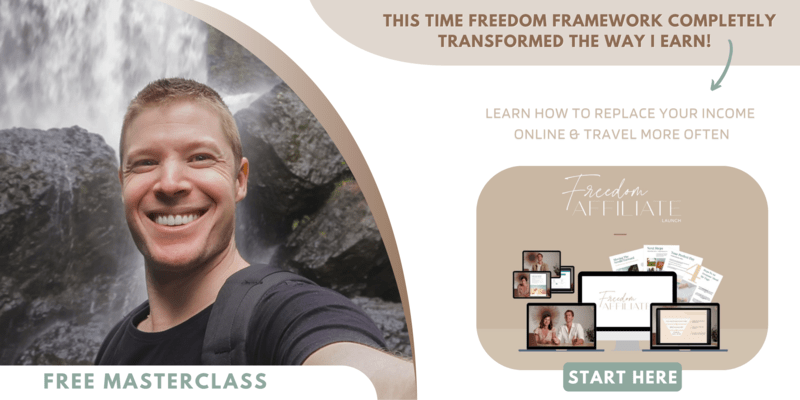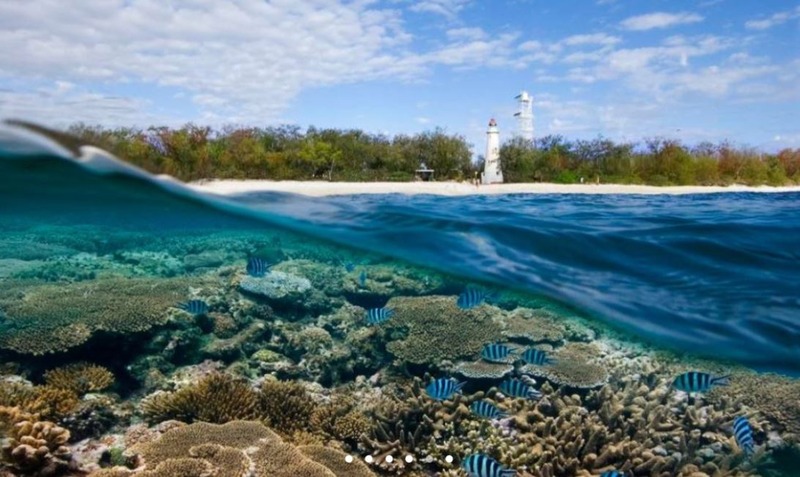 Lady Elliot Island is a protected marine park at the southernmost tip of the Great Barrier Reef. It's home to over 1200 species of marine life, including manta rays, turtles and reef sharks.
Lady Elliot Island is known for being one of the best diving destinations in the Great Barrier Reef, with activities such as glass bottom boat tours, snorkelling tours, and guided reef walks available.
How to Get to Lady Elliot Island
Lady Elliot Island is easily accessible by plane from Bundaberg, Hervey Bay/Fraser Coast, Brisbane, and the Gold Coast, making it a convenient location for visitors. You can even do a Lady Elliot Island day trip.
Despite being a highly protected island, there are many facilities and a couple of eco-friendly accommodation options for visitors to enjoy.
Budget-friendly Activities & Attractions
A range of aquatic activities such as guided reef walks, whale watching tours, and snorkeling opportunities.

Lady Elliot Island Eco Resort offers kayaking and walking tours.

Swim with turtles & many other species of fish & marine life in the protected lagoon.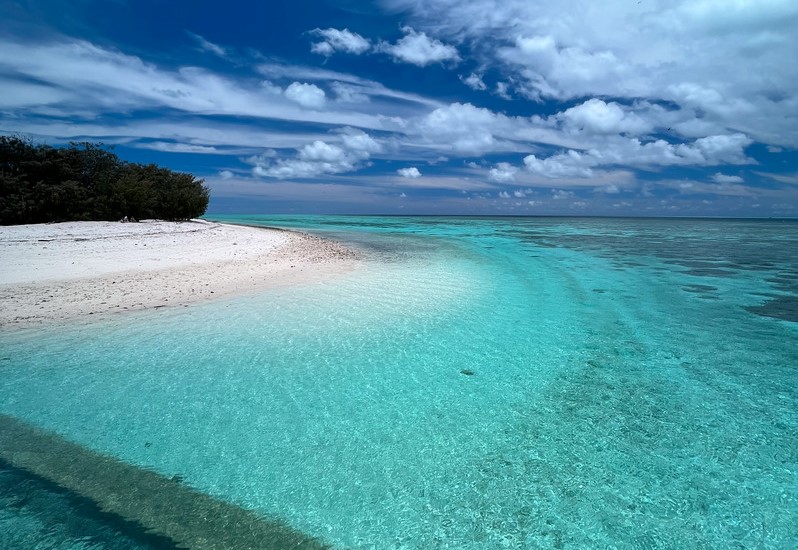 Heron Island is a coral cay situated in the southern island groups of the Great Barrier Reef, accessible by ferry from Gladstone. It's one of my all-time favourite places to visit – a truly stunning island.
This relatively small island offers unmatched snorkelling and guided tours with naturalist guides.
Visitors can enjoy green and loggerhead turtle watching (Oct-Apr), along with nature presentations and Junior Ranger programs.
Visitors to Heron Island can enjoy unmatched snorkelling, nature-focused tours, and stunning overwater sunsets. It's also home to an incredible array of wildlife, including black noddies, manta rays, reef sharks and much, much more.
Heron Island is completely secluded and does not allow day-trippers, making it a perfect alternative for those who want to avoid tourist-clogged hotels. Heron Island Resort is the only accommodation option for visitors, offering a unique and eco-friendly experience.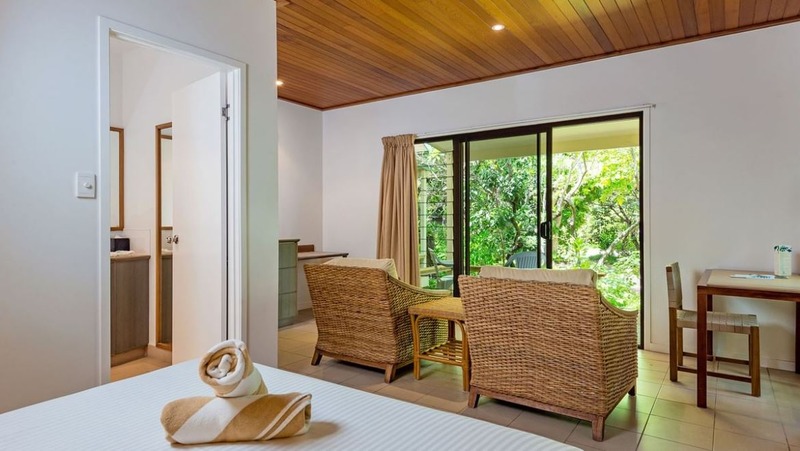 Budget-friendly activities & attractions
Parents can unwind with organic skincare and holistic treatments at the Aqua Soul Spa.

Explore the diverse marine life through snorkelling and diving with 20 accessible sites within minutes of the jetty.

Witness turtles in their natural habitat from October to April (sunrise is recommended).

Get up close with tropical marine life and reef studies at the largest Southern Hemisphere Research Station with a free tour.
4. K'gari Fraser Island, Queensland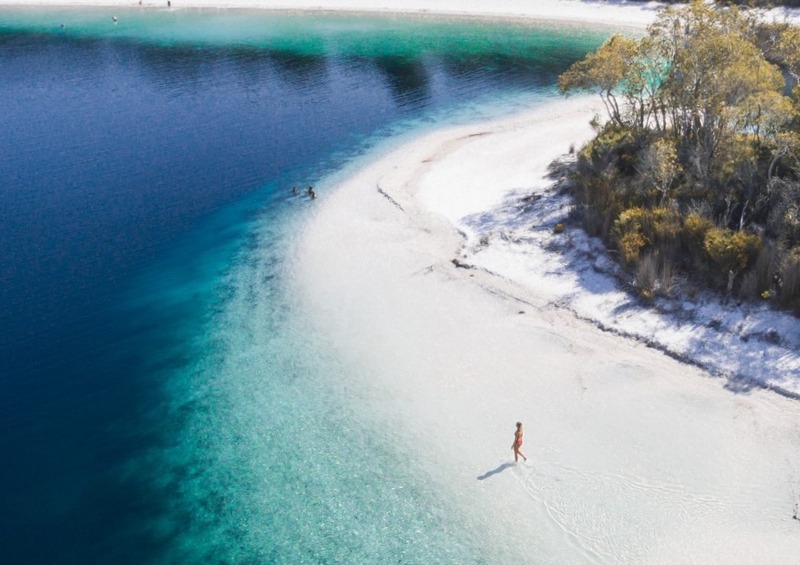 As the world's largest sand island, K'gari Fraser Island spans over 120 kilometers and boasts unique landscapes from freshwater lakes to sand dunes, wetlands, and rainforests.
Situated in the Great Sandy National Park, K'gari offers a perfect getaway for nature lovers, with wild dingoes, migrating whales and beaches that double as roads. Visitors can tackle the Fraser Island Great Walk or even spot giant humpbacks on a whale-watching cruise.
Take a scenic barge ride to access K'gari (Fraser Island) from River Heads, Hervey Bay and enjoy the stunning tangle of rainforests, eucalypt woodlands, and mangroves. Check out our comprehensive list of things to do in Hervey Bay here.
Experience the crystal clear waters of Lake Mackenzie and Eli Creek, explore Seventy-Five Mile Beach, and witness the Maheno shipwreck from 1935 while four-wheel driving around K'gari (Fraser Island).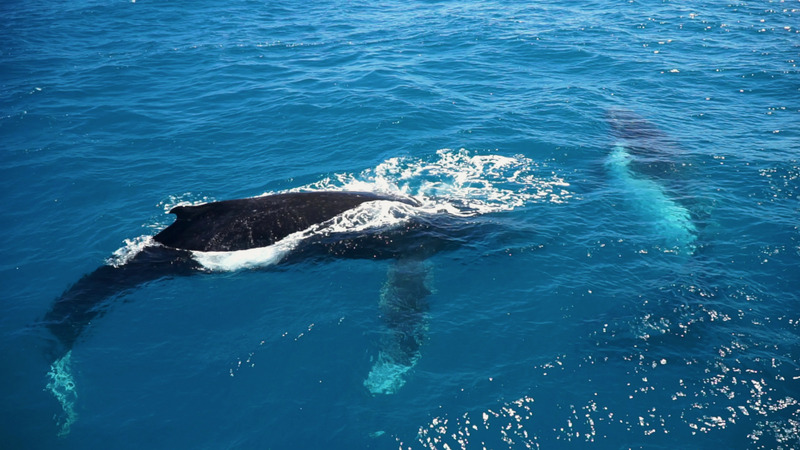 How to Get to Fraser Island
Access to Fraser Island can be achieved in a few different ways. For vehicle & pedestrian access, you'll need to board at Inskip Point, or via River Heads at Hervey Bay. It's a short ferry ride of 45 minutes from River Heads via SeaLink Ferries.
Budget-friendly Activities & Attractions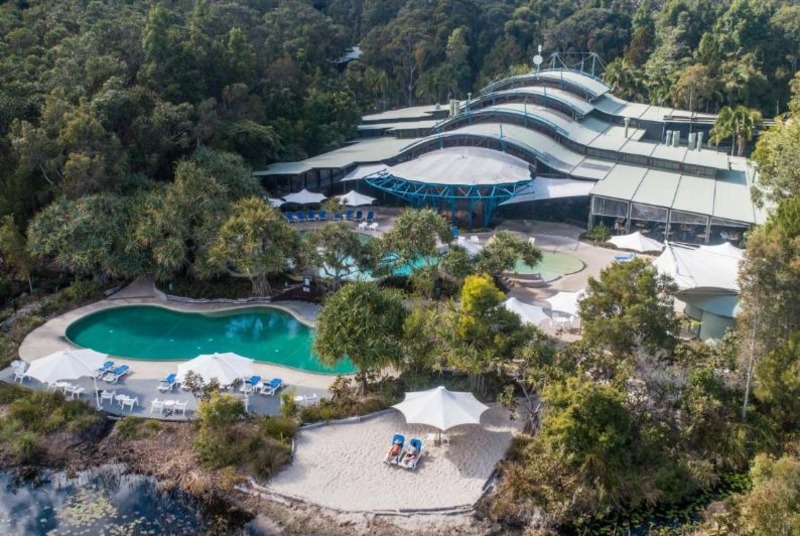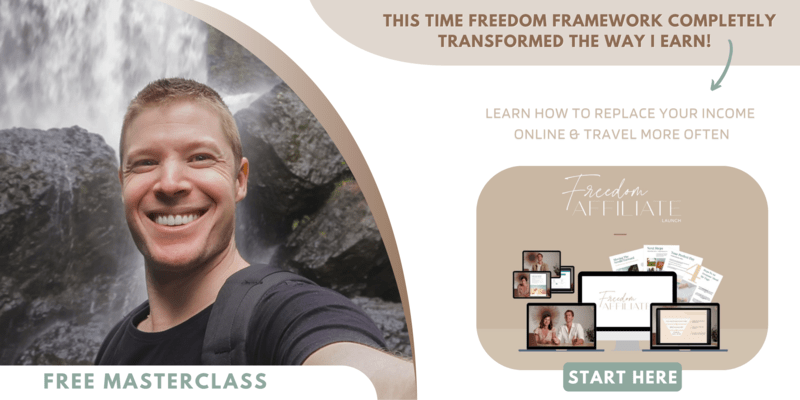 5. Whitsunday Islands, Queensland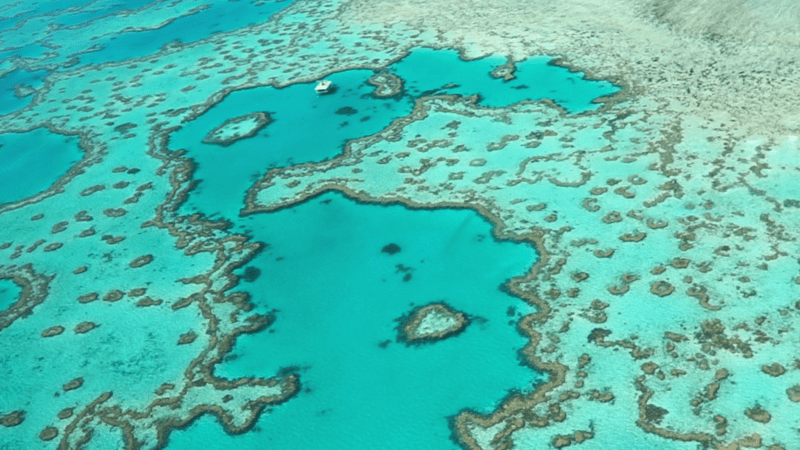 It wouldn't be an Australian islands list without mention of the Whitsunday Islands – a collection of 74 islands situated on the Great Barrier Reef off the coast of Queensland, Australia. Airlie Beach is considered the gateway to the Whitsunday Islands, with plenty of accommodation options for visitors.
Hamilton Island and Daydream Island offer pleasant and affordable family stays with connections to and from via ferry with Cruise Whitsundays.
Budget-friendly activities & attractions
Visit the Hill Inlet & Whitehaven Beach on Whitsunday Island.

Hope aboard one of the many day trips from Airlie Beach to the outer islands (we'd recommend this one).

Enjoy a spectacular scenic flight over Heart Reef, Hill Inlet and the stunning islands (try this one).

Enjoy sunset drinks and dinner at One Tree Hill, Hamilton Island.

Book a sailing charter around the islands from Airlie Beach.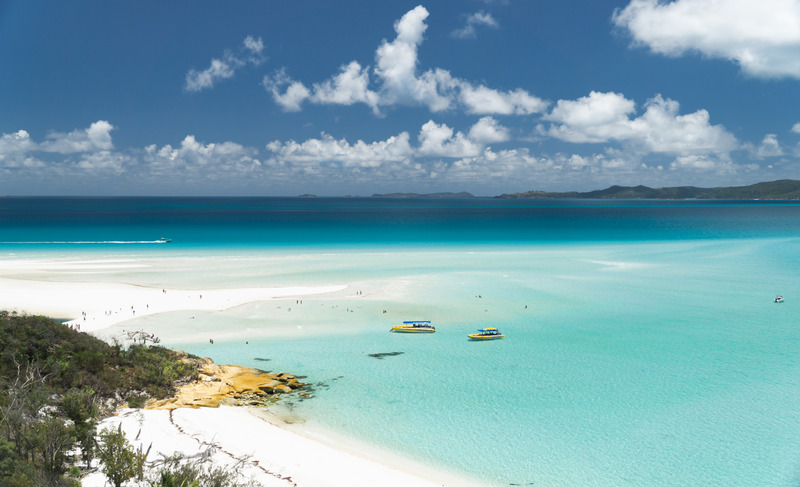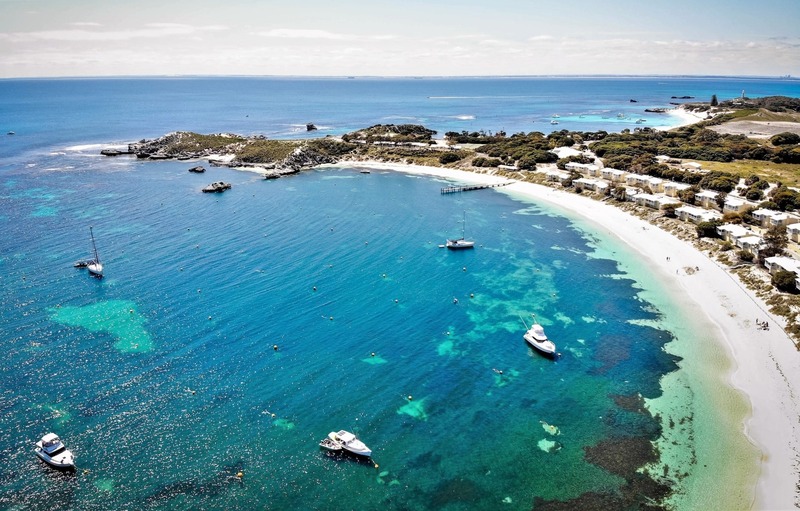 Just off the coast of Perth, Western Australia rests Rottnest Island. An absolute haven for day trips and visitors with a huge array of beautiful bays and beaches to discover.
How to Get to Rottnest Island
Rottnest Island is accessible via ferry from three different providers:
Sealink Rottnest (from Fremantle)

Rottnest Fast Ferries (Northern suburbs)

Rottnest Express (Fremantle & Perth/Swan River)
Book your full day tour & lunch here!
Budget-friendly activities & attractions
Grab a selfie with a quokka

Stop in it each beautiful beach & bay

The Basin

Parakeet Bay

Longreach Bay & more

Hop aboard a cruise with Rottnest Cruises

Snorkel & Sailing Tours
7. Tasmania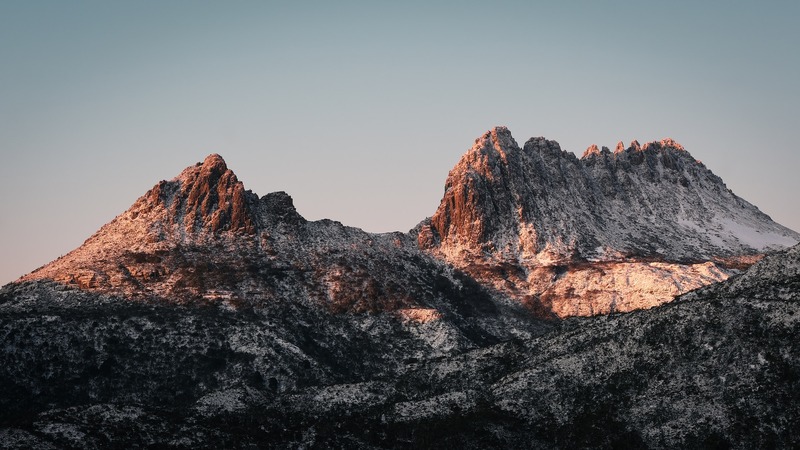 As its very own island off the Australian mainland, Tasmania is an absolute dream to explore. 'Tassie' as it's affectionately known, offers a unique combination of wilderness, wildlife, and exceptional culinary experiences.
Tasmania's colonial districts and coastal beach towns offer a unique blend of cultural and natural attractions. From Bruny Island to Wineglass Bay, from the Wild West Coast, and tracking back towards the beautiful city of Hobart – it really does have it all.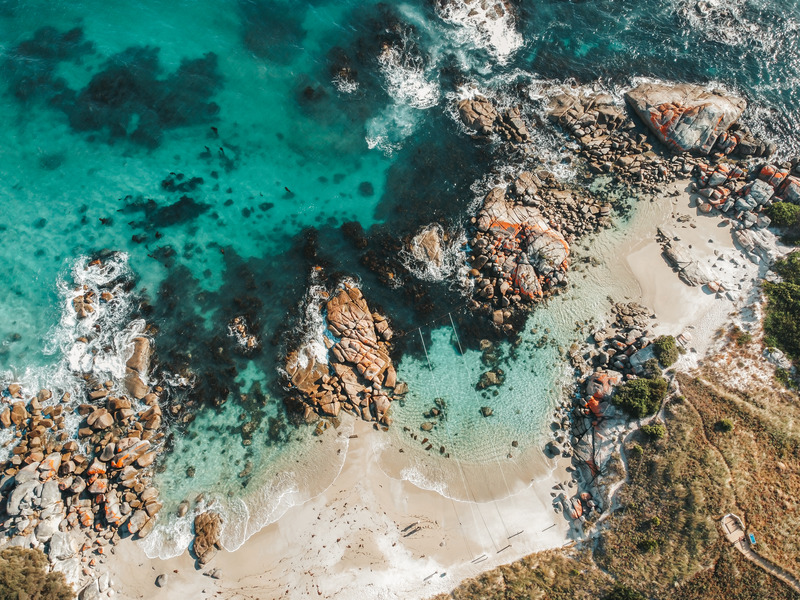 Budget-friendly activities & attractions
Experience Tasmania's natural beauty and wildlife through hiking, kayaking, and nature cruises.

Discover the Tasmanian history and scenic sites left by convicts, miners, and whalers.

Discover incredible national parks and attractions such as:

The Three Capes Track

Penguins at Bicheno

Bay of Fires

Visit Salamanca Markets

Stop off at a beautiful vineyard just outside of Hobart.

Visit the MONA museum.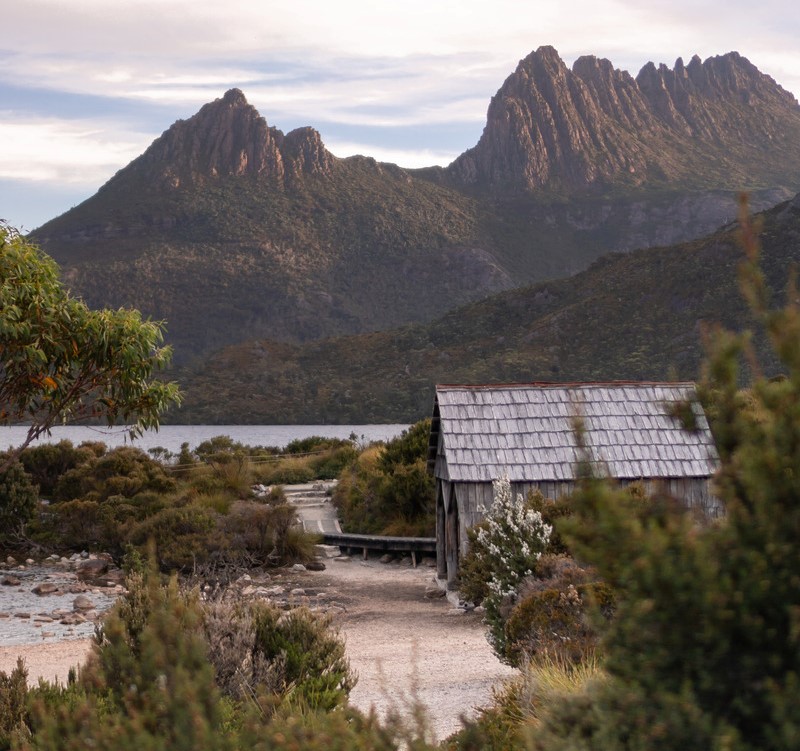 8. Hamilton Island, Whitsundays
Welcome to Hamilton Island – the crown jewel and heart of the Whitsunday Islands. Hamilton Island is the perfect blend of affordability, with a little splash of luxury, offering something for everyone.
Budget-friendly activities & attractions
Snorkelling tours

Stand-up paddleboarding

Chartered boat trips

Scenic flights out to the reef

Laze about on Cats Eye Beach

Enjoy one of the many hiking trails around the island.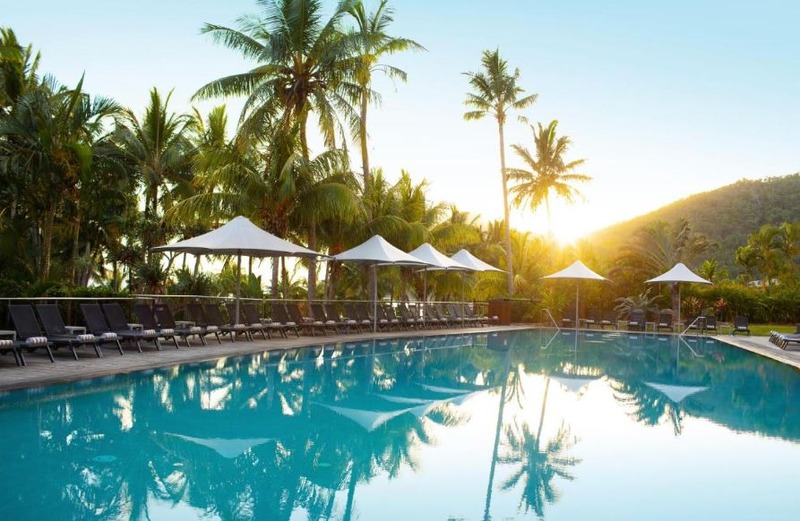 9. North Stradbroke Island, Queensland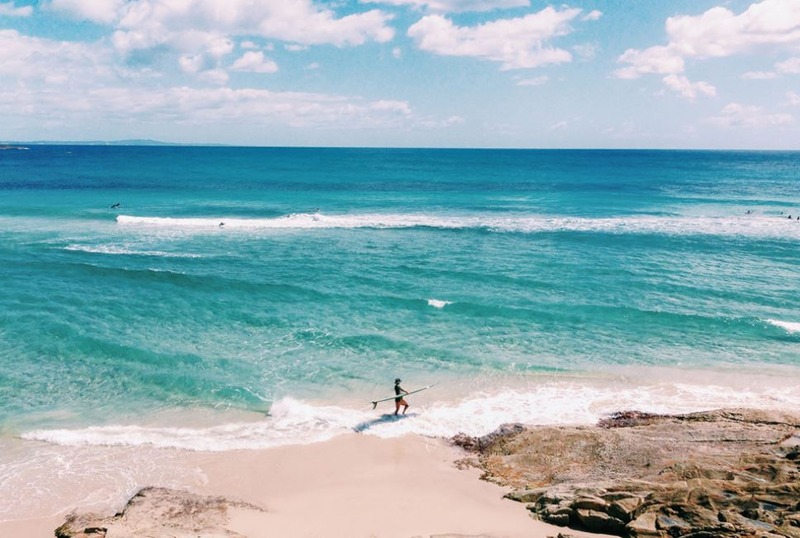 This might just be the best day trip from Brisbane – a trip to North Stradbroke Island.
Hop aboard the fast cat from Cleveland and enjoy the calm cruising waters of the Moreton National Park.
Arrive at Dunwich and make your way via car or bus to the Northeastern side of the island. Here, you'll find Point Lookout and a variety of incredibly beautiful and quiet beaches, gorges and bays to enjoy.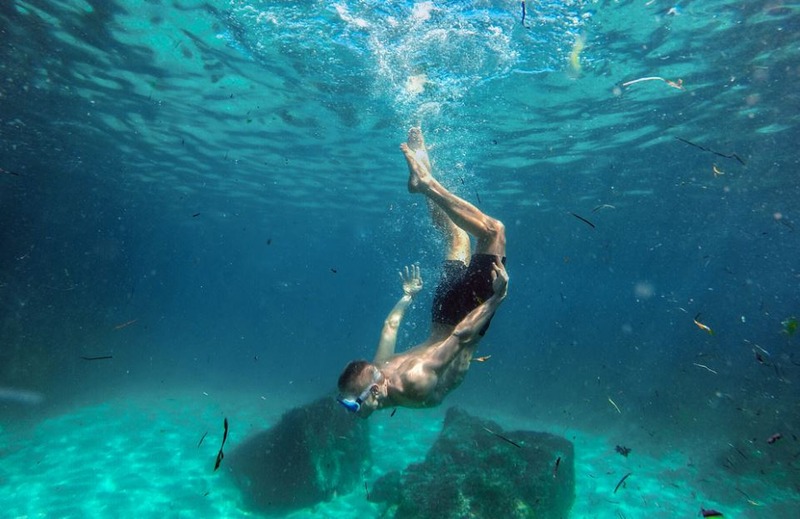 It's a popular surfing and diving location, with dedicated scuba centres on the island.
Budget-friendly activities & attractions
Beach walks

Cafes & restaurants

Spend a day at the North Stradbroke Island Gorges

Surfing at Cylinder Beach

4×4 adventures
10. Moreton Island, Queensland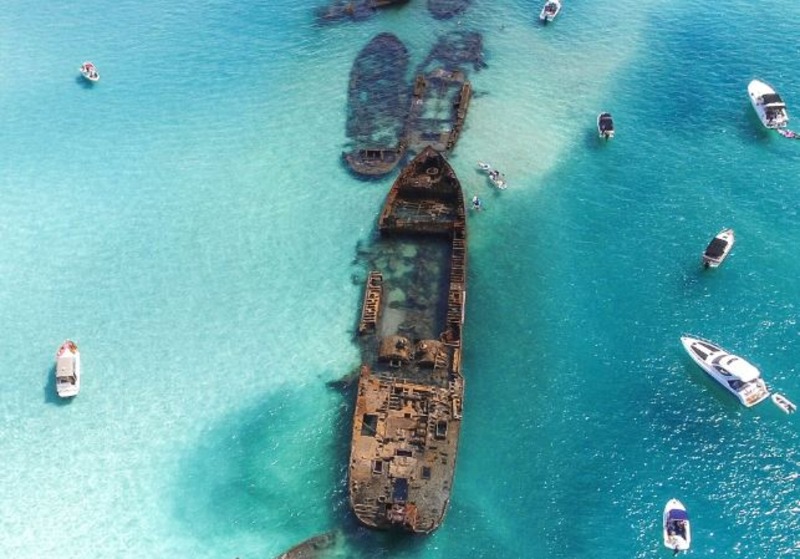 Located just a short hour ferry ride from the Port of Brisbane River, Moreton Island presents a wide variety of adventure activities and tours for visitors.
Choose to spend the day with a day trip to Tangalooma Island Resort or explore further afield via 4×4. The island has many lakes, rockpools and giant sand dunes to explore.
The island is extremely popular for Brisbane locals wishing to spend a weekend or more camping, fishing and enjoying nature.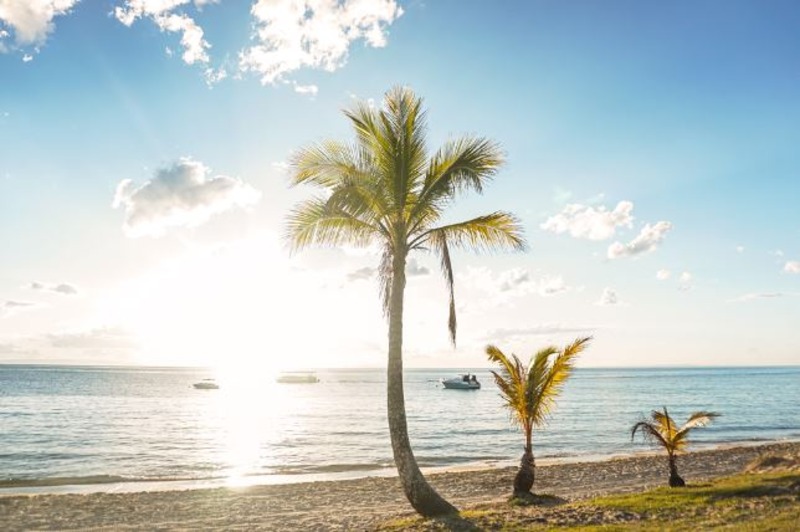 It's also well known for Tangalooma Island Resort – a fantastic family friendly resort with tonnes of activities, tours, restaurants and cafes to enjoy.
Budget-friendly activities & attractions
Stand-up paddle boarding

4×4 adventures

Champagne Pools

Parasailing

Snorkelling and more
11. Kangaroo Island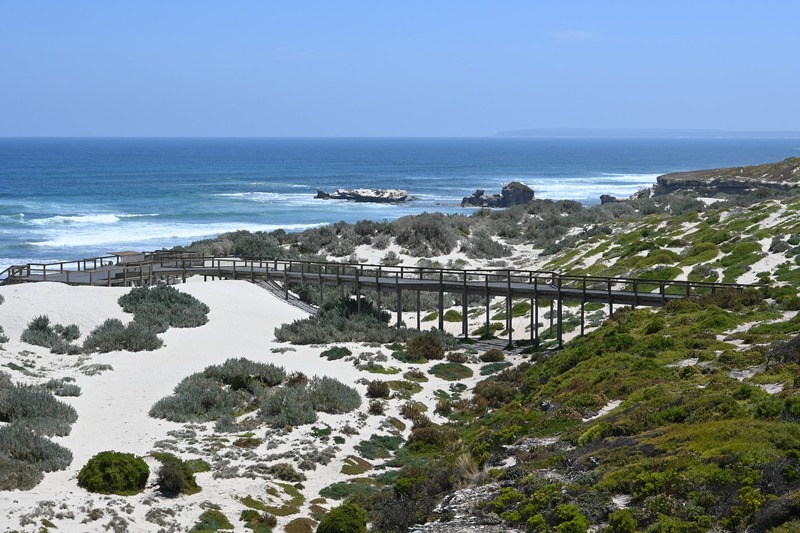 Kangaroo Island is located just off the coast of South Australia – a short hour ferry crossing from Cape Jervis. It's known for its colonies of Australian fur seals and incredible bays and beaches.
The island is also well known for its culinary experiences, making it the perfect island escape for those who love their food & wine.
Budget-friendly activities & attractions
Kangaroo Island Marine Adventures

Kangaroo Island Fishing Adventures

Dolphin & Seal Snorkelling Tours

Food & Wine Tours
Bonus: Magnetic Island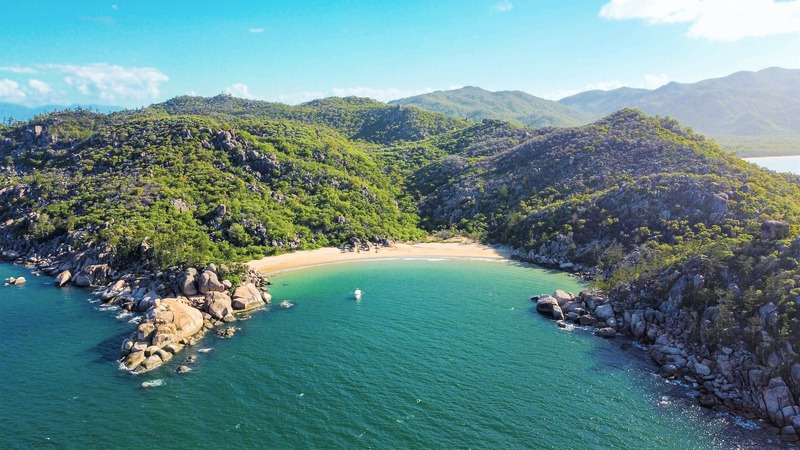 Another gem, resting just off Townsville, Magnetic Island is a fantastic opportunity for a day trip in North Queensland. It's well known for its pristine beaches, diverse Australian wildlife, and breathtaking landscapes.
Budget-friendly activities & attractions
Guided tour to spot koalas in the wild.

Visiting the Bungalow Bay Koala Village to get up close with koalas, kangaroos, and other Australian wildlife.

Embark on a sea kayaking adventure around the island's secluded bays and beaches.

Rent a funky, fun small hire care for the day!
FAQ's
Which Islands are Worth Visiting in Australia?
Personally, I love Fitzroy Island, Frazer Island and Tasmania. They're my absolute favourite Australian islands to visit.
Which are the 3 largest Islands in Australia?
The three largest islands of Australia are Tasmania, Melville Island and Kangaroo Island.
What are Some of the Best Islands to Visit in Australia?
While they're not necessarily budget-friendly or as easily accessible, these beautiful islands are worth taking a look at:
Lord Howe Island

Phillip Island

Christmas Island

Norfolk Island

Cocos Keelings Islands

Bedarra Island
Conclusion
I hope this article helps you choose between the Australian Islands that are most affordable and beautiful to visit. There's quite a few to choose from, and each has their own unique and exciting activities and attractions to enjoy.
Personally, I've always enjoyed Fitzroy Island, Fraser Island and Tasmania. All are great choices for next affordable island getaway in Australia.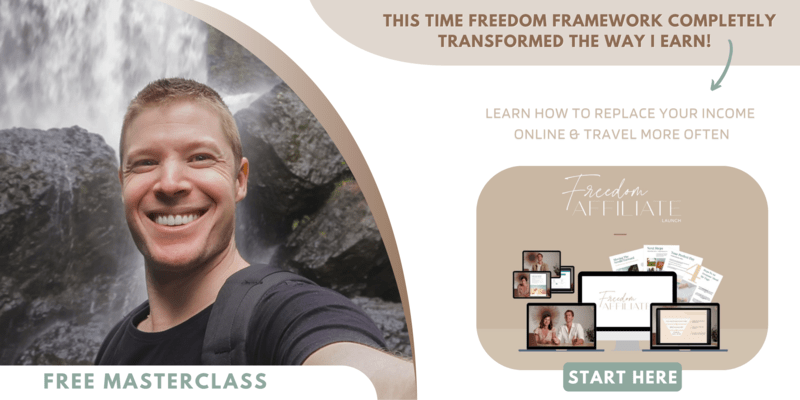 Disclaimer: These are my experiences, honest opinions and stories. We are proud to partner with many beautiful digital education & travel products and services as an affiliate. On some occasions, we may benefit from a commission when you make a purchase with these links. This commission helps to support the ongoing publication of free and readily available content designed for those who wish to get started in the online business and creator space. This is not financial advice.